Knowing what features make a niche appealing is important when thinking about the best niches for affiliate marketing. Whether you have a ready audience or you wish to explore media buying to promote third-party offers, information about the appeal of the top niches will be crucial in making your decision. Our compilation covers the most profitable niches that offer high rewards for your efforts.


As the affiliate community grows, niches with low competition are ideal for beginners since the traffic will be shared among a small group of marketers. New niches rise in prominence regularly, and their offers are not to be ignored, too. 

But before we reveal our curated list of the top affiliate marketing niches, let's talk more about why choosing a niche is important. 
Background on Affiliate Marketing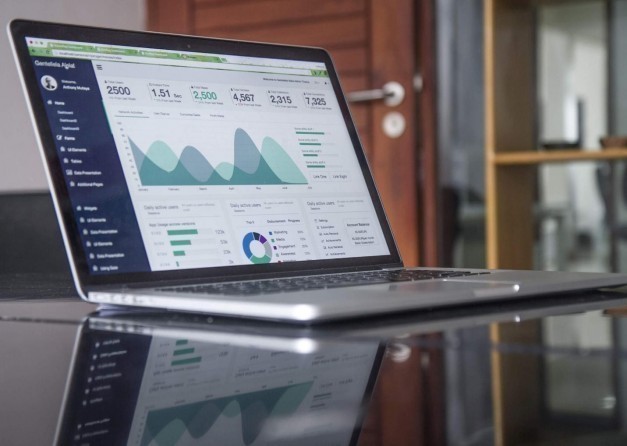 Most people who have heard of affiliate marketing associate it with blogging and adding affiliate links then get to enjoy the passive income lifestyle. 
While this is partly true, it does not offer a proper definition of affiliate marketing. When you promote services or products and earn a commission for your efforts, that is affiliate marketing. You can run the promotion on your own platform (like social media) or buy traffic from advertising networks where you will select targeting and ad formats based on the advertiser's needs. 
Many people have managed to make affiliate marketing their main source of income by reaching audiences via email lists, blogging, social media, video marketing and strategically placed paid ads. All these platforms require you to have a ready-made audience except the paid ads. Once you identify places you can place your ads and generate interest in the product or service you are promoting, you can earn your commission without having to grow and nurture an organic audience.
Gone are the days when the advertising industry belonged to established advertising agencies and media gurus. Today, all you need is an audience and an affiliate program of your choice. Your affiliate links are set up to track user actions and based on your terms, you will earn your commission once the action is taken. Commission types range from Cost per Action (CPA), Cost per Lead (CPL), RevShare, Cost per Click (CPC) and many more.  
Most content creators gain audiences from social media and engagements with site visitors (we discuss how influencers can utilize the powerful marketing tool that is Instagram to earn from affiliate marketing here). If blogging is your primary mode of communicating with your audience, organic traffic from search engines such as Google can help expand your reach. Learn how to create an affiliate marketing site without hassle using our convenient guide if you haven't already.
The process of creating an organic audience takes a long time. This should not discourage you because you don't need a website to earn affiliate marketing commissions as our article explains. 
Finally, the goal of every affiliate marketer is to gain traffic that converts into actions that will earn them money. The traffic you receive will be from people interested in that topic, which enhances your chances of conversions that lead to revenue. Always remember the best approach is to match your passion with your niche. You will have a better understanding of the audience if you have an interest in the topic. 
Top affiliate marketing niches
Now that you have an understanding of how affiliate marketing works, let us look at the hottest niches that promise great returns for your efforts. 
Health and Wellness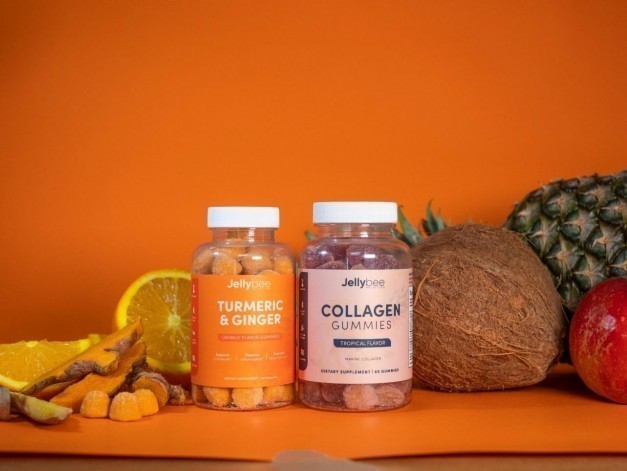 The health and wellness niche is commonly referred to as Nutraceuticals or Nutra in short due to the emphasis on the nutritional value of the products and services in this sector. The wellness industry is valued at approximately $1.5 trillion, and it is expected to grow by 5-10% annually due to increasing purchasing power and consumer interest. The industry is highly competitive and has plenty of options to choose from.
This niche is one of the best niches for affiliate marketing due to the unlimited micro-niches where you can carve out a space for yourself. You will be promoting offers for supplements, skincare, weight loss/gain pills, and male enhancement pills. Other offers include workout gear, wellness apps, essential oils, and fitness-related accessories.  
Gaming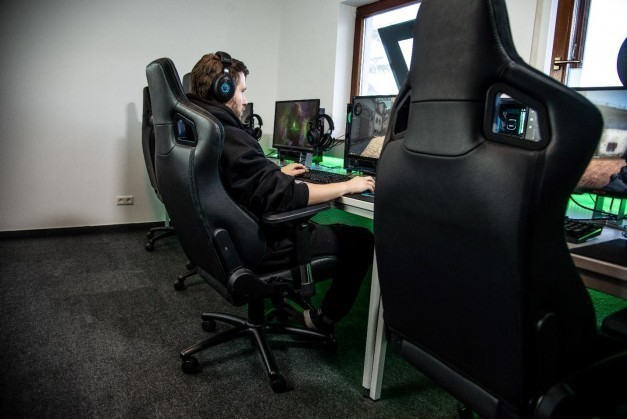 In 2020, the gaming industry raked in revenues of $159 billion, a 9.3% growth from the previous year. The pandemic only accelerated its growth, with live streaming peaking during the stay-at-home period. Today, Twitch streamers command similar audience numbers on social media as beauty models and celebrities. 
Gaming is one of the hot niches you can venture into, provided you know enough about the industry. The audiences are highly segmented with gamers having varied interests. For example, the demographics of shooter games are significantly different from those of puzzle games or social games. If you take two games say Call of Duty and The Sims, you will notice that 65% of the CoD players are male while 60% of The Sims players are female. 
You will quickly realize that the appeal of this niche lies in the gamers' willingness to spend on products that improve their activities. Please remember that due to the niche's lucrativeness, it is highly competitive, so be sure to test offers and assess their viability before fully committing to promoting them. 
Offers include online games for mobile and desktop devices. User action: game install or download.
Dating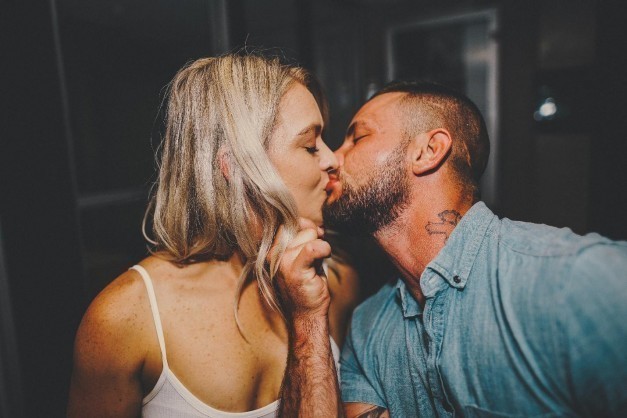 A recent global study revealed that one in three people are using online dating services. The revenue from this lucrative industry is expected to hit $3.6 billion by the end of 2021, and it is projected to grow annually by 7.1%. We are all social animals which means that the yearning for companionship is always going to be there.
Remember that most people in the affiliate marketing industry are aware of the value of this niche so you need to identify micro-niches such as dating apps for older people, certain ethnic backgrounds or even audio-only apps.  
Your role will be promoting social media (applications and websites) for dating purposes. The niche is usually CPA-based. Typically, users need to subscribe to a dating service, install an app, etc. 
Casino & Gambling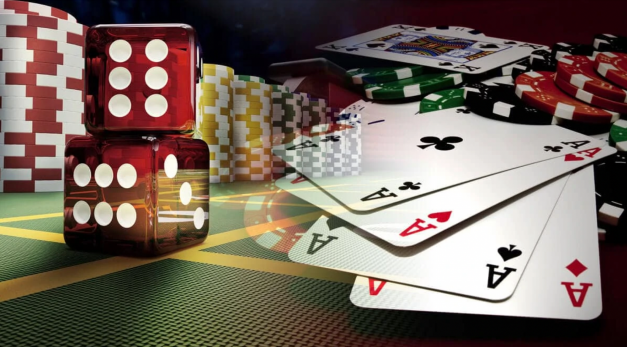 In the last decade, the legalization of betting-related activities has rapidly increased the value of the niche. You might be tempted to shy away from the gambling niche due to the belief that it is not a low-competition niche. 
Remember that gambling has been around for ages. As internet access improves globally, the reach for online casinos and other gambling activities is expanding. Provided that you take the time to test various offers and find ones that can appeal to your target audience, you will be on the right track. 
You will be promoting websites and mobile applications with online casinos and gambling offers (please note, promoting gambling in the US and AU is prohibited by law). These are mainly CPA-based offers, RevShare ones, or hybrid CPA+REVSHARE. Conversion for such offers will be user registration with a deposit.
Education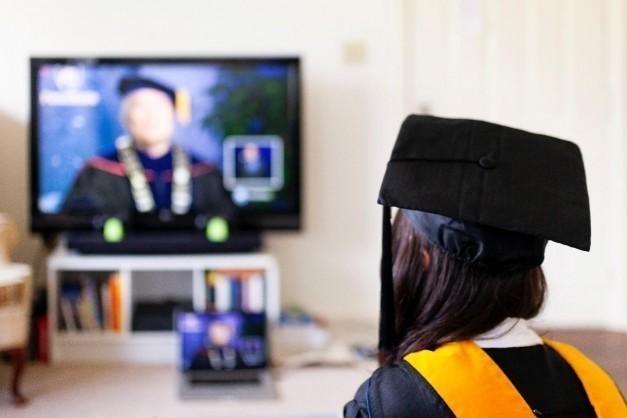 Education has proven to be one of the best niches for affiliate marketing due to improved access to technology and the need for professional development. With limited opportunities available, people turn to digital learning to bridge the skills gap and ensure they stand out from other applicants while others take self-development courses as hobbies or past times. Online learning offers individuals the option of gaining skills at their convenience.
The digital learning space is on the rise and is expected to generate annual revenues of $325 billion by 2025. You can choose to promote websites that offer classes, programs, or even educational software. The primary reason we include education on our list is that human curiosity drives everyone to yearn for new skills. Take the time to carry out A/B testing to identify education offers that do well. All offers are related to personal development and education – courses, educational materials, news, etc.
Beauty and Cosmetics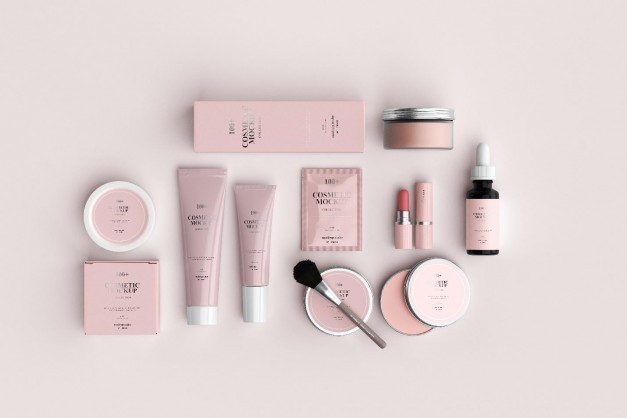 The cosmetics and beauty niche shares similar features with the health and wellness space. On a rapid rise, the global cosmetics industry is currently valued at $532 billion. That valuation means that many in the affiliate marketing industry have ventured into it to get a piece of the quite large pie. 
The cosmetics industry has a cozy relationship with affiliates, given that most consumers rely on their favorite influencers and bloggers for recommendations on beauty products. You may need to read our article about affiliate marketing on Pinterest, a social media platform that syncs well with the cosmetics niche. Brands dedicate a sizable portion of their advertising budget to affiliate marketing. Some of them have their entire business models based on affiliate marketing to reach consumers. 
Cryptocurrencies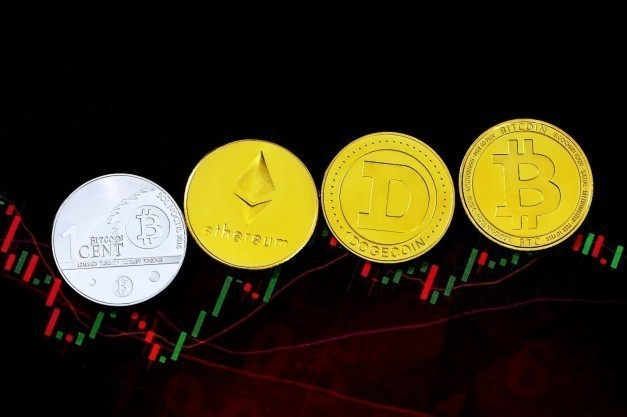 A lot has been said about the volatility of cryptocurrencies, but they have withstood the test of time. One term that comes up when one thinks about crypto is disruption, given its impact on the global financial infrastructure. Collectively, the crypto industry is valued at over $2 trillion. That means a wide and receptive audience is available to target the offers you choose to promote. 
You will be dealing with all offers related to the topic of cryptocurrencies – websites and applications, facilitating cryptocurrency exchange, investments, crypto news, tools for cryptocurrency mining. These are mainly lead generation offers.
Trading/Investment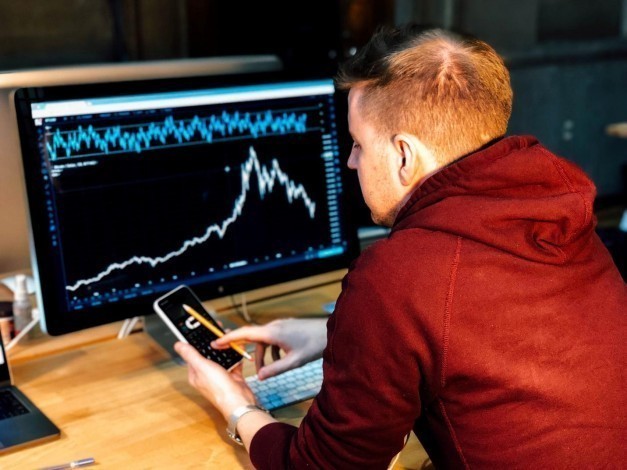 Closely related to the crypto niche is the trading niche, which covers the mainstream finance sector. The global stock market is valued at $95 trillion. There are enough returns to be shared among everyone. While this is by no means a low competition niche, it is segmented enough for you to identify micro-niches such as mining offers, hardware sales, investment options, trading offers and NFTs. 
Based on the valuation, you can imagine the huge number of players in the sector. There are many affiliate programs in this niche which is good news for affiliates. You will have plenty of offers to choose from, with each program sweetening the deal as much as possible to remain competitive. Affiliates enjoy promoting offers related to trading or binary options and promotion of financial products, such as derivatives (swaps, futures, forwards, options, etc.).
Additionally, you may choose to promote offers for investment options. They include promoting investment services from legitimate financial organizations; investments services in traditional assets, such as bonds, shares, mutual funds, etc.
Other affiliate marketing niches (quite profitable, too!)
There are other profitable niches other than the ones listed above. Here are some with brief information on their nature
Utility & VPN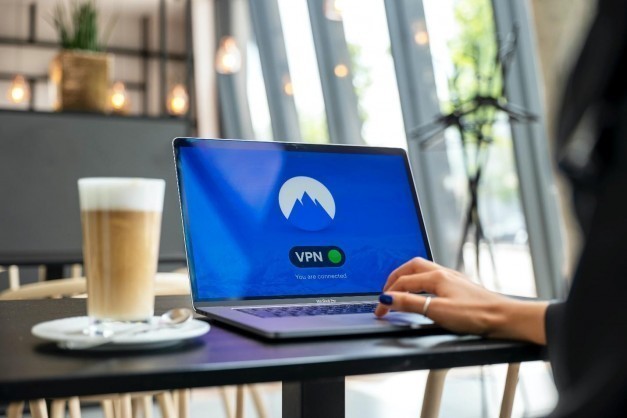 This niche's offers promote utility applications and software designed to help analyze, configure, and optimize device performance. All products related to VPN and online privacy protection also fall into this category. Typically, such offers aim to convince users to download apps and software.
Antivirus
Applications and software, offering antivirus protection for mobile and desktop devices. Similar to Utility & VPN vertical, Antivirus offers.
Surveys & Sweeps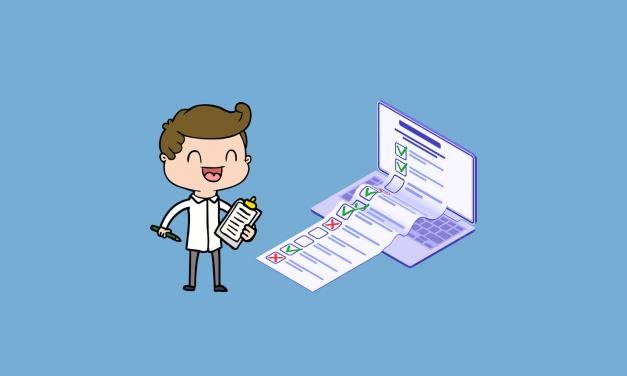 You will be dealing with offers that give users a chance to win something (usually shopping coupons and vouchers or smartphones) by participating in a survey. Sweepstakes can also be categorized as lead generation offers or PIN Submit ones.  
PIN Submit
This niche covers all offers where users are asked to provide basic contact information, such as a phone number or an email address. The PIN Submit category covers a wide range of offer types, from app installs to video streaming, surveys & sweeps, etc. Please note that if you have an offer with the number to call, it is not a PIN Submit offer, it is Pay Per Call!
Pay Per Call (PPC) 
Also known as Cost Per Call. It is similar to other lead generation offers. PPC offers pay for a call that meets certain requirements – call duration, a conversion, a sale, etc. Typically, these are lead generation offers.
Smartlink
Campaigns with special URLs which contain many rotating offers in them. Users click on one link, but there are several destinations (offers) the link can take them to. Usually, SmartLink offers have an optimized algorithm to automatically redirect users to the most profitable offer as a form of A/B testing.  
Mainstream VOD / Streaming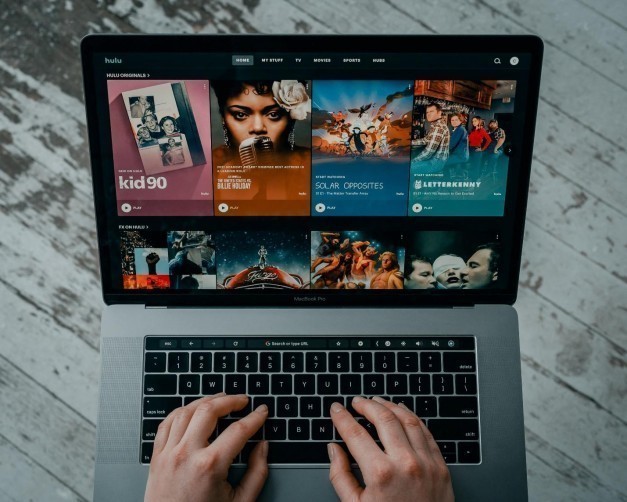 If you choose to venture into this niche, you will promote video streaming services and video-on-demand platforms. VOD/Streaming offers are often categorized as PIN Submit ones as users have to provide their basic contact information (in most cases, phone number or an email) to start using the service.
Insurance
You will handle promotions of all kinds of insurances, i.e., life insurance, car insurance, health insurance, etc.
Loans
Promo campaigns from banks and legitimate financial organizations offering loan services.
Real Estate
Everything deals with property – apartment rentals, property sales and acquisitions, and real estate investment services.  
Careers
Mobile applications and websites, offering job search services and other career-related information.
Services & Repairs
Offers related to any kind of service and repairs, i.e., car repairs, plumbers, tax services, etc.
Hobbies & Interests
Blogs and online resources related to free-time activities.
Travel Booking Sites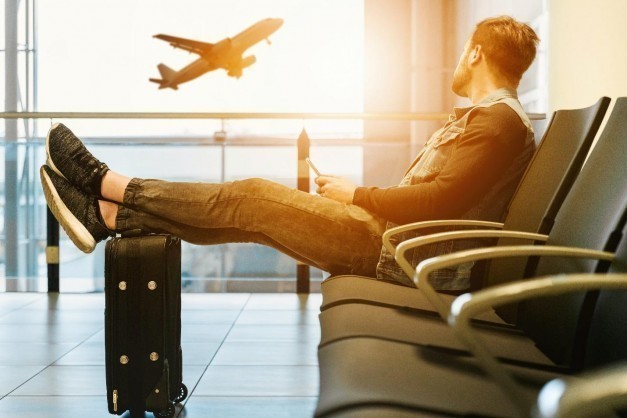 All travel-related offers include hotel reservation promos, booking websites & applications ads, travel ticket deals & vouchers, and other special travel offers, etc.
Shopping
Everything related to ecommerce. This includes major affiliate programs such as Amazon, eBay, AliExpress and smaller ecommerce programs. 
Pharmacy
Promotions of legitimate websites and mobile apps, selling medicines in general (i.e., online pharmacies).
CBD
The CBD industry promises many opportunities for marketers who chose to promote products such as CBD oil, a favorite among the wellness crowd. The industry is projected to reach a $20 billion valuation by 2024. Other than CBD oils and hemp products accessories, you can promote offers for products such as vape pens, gels, creams, gummies, and other hemp-based products. 
Adult
All offers with landing pages and/or promoted products or services containing nudity and adult-related content from legitimate sources fall under the adult category. The eligible affiliate offer types of the adult category are the following:
Adult – Smartlink 
Adult – App
Adult – Cams/Tubesite
Adult – Dating/Social Networks
Adult – Shopping
Adult – Games
Adult – Nutra & Enhancement
The Takeaway
The list of niches changes depending on customers' behavior. We provide regular updates on the goings-on in the affiliate marketing industry, so make sure you follow us on social media to get regular updates on the latest trends. Our comment section is open for you to share any niches you feel we may have left out of our list.
Remember that choosing a suitable niche is only one step among many on your way to becoming a successful affiliate. Be strategic in your moves and stay informed by allocating part of your budget to testing various offers and promotional methods to identify the most profitable. Ensure that you understand your audience and tailor the promotions to optimize your commissions.
If you go into affiliate marketing thinking it is an opportunity for passive income, you might be in for a surprise. Take your time to identify a niche, invest in your knowledge and skills, test the niche, and decide if it is the right fit for you. It might take some time before you see your efforts bear fruit but be vigilant enough to figure out when a certain niche or strategy is not working for you. Make wise decisions, and before investing your money and efforts, don't forget to ask your account manager what offers in frames of the niche are on top at the current moment and if it is suitable for your traffic source.
Share the article

Read. Learn. Do. Earn more money on Affiliate Marketing
Don't miss