Working with the Affiliate Programs, you can make money in 2 ways:

by placing ads on your own resource
by working with traffic
If you think about it deeper you will recognize that absence of your own website is not a serious problem. In this very article, we will try to go beyond the frames of websites to find new sources that are in the future will be transformed into revenue. A website is just one of the ways to make cash on the Internet and today we would like to tell you about the no less profitable means - working with traffic. 
Actual Options To Do Affiliate Marketing Without A Website
The #1 Option is the purchase of traffic. First, you pay for the advertising on some resource, create or look for a ready-made advertising material with the help of which you promote the product. For each action by a user (e.g. for ordering), you will receive your affiliate commission in accordance with the conditions of your cooperation. Thus, your revenue will be equal to the revenue with the affiliate network without advertising costs. To work in such a way, you don't have to obtain your own attended Internet-resource, so "How actually to make money in such conditions?" is a right and sensible question as you need traffic sources from where to direct people to an affiliate program. Lucky for you, we have already collected for you 100 Best Traffic Sources.
The first and extremely important step is the analysis of the affiliate program you are going to work with. Affiliate programs have existed for quite a long time but if a couple of years ago there were a few of them now the situation has substantially changed. Most of the online stores, services, and infopreneurs have their personal affiliate programs. Unfortunately, there is also a great number of frauds who do not pay commission to the affiliate, so be careful.
What Affiliate Program To Choose?
There are 2 main types of affiliate programs:
Commodity. Sale of physical goods of any kind: clothes, electronics, books, food, health and beauty products and so on.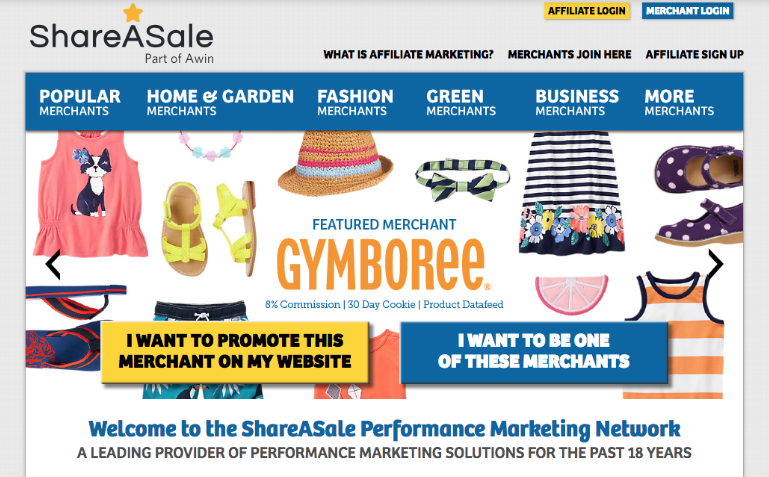 Informational. Sale of training courses, registration for the webinars, conferences and so on.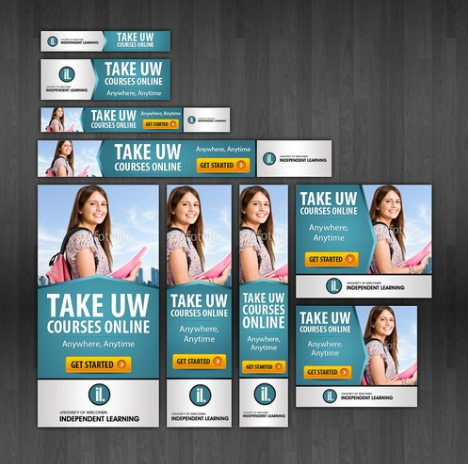 The principle of work of all the affiliate programs is almost one and the same. You get the link with a unique identifier, going through which a user gets attached to you. You promote your affiliate link by means of authorized ways of a certain affiliate program, a user follows the link and goes to the advertiser's resource, further makes the necessary targeted intervention and as a result, you receive your commission.
Commodity Affiliate Programs
There is a myriad of CPA networks that involve advertisers (offers) in need of traffic and customers to purchase their goods and services and partners(affiliates) providing the advertisers with traffic, part of which is converted into clients. The CPA network itself is a medium and underwriter of execution of the agreement in good faith by both parties.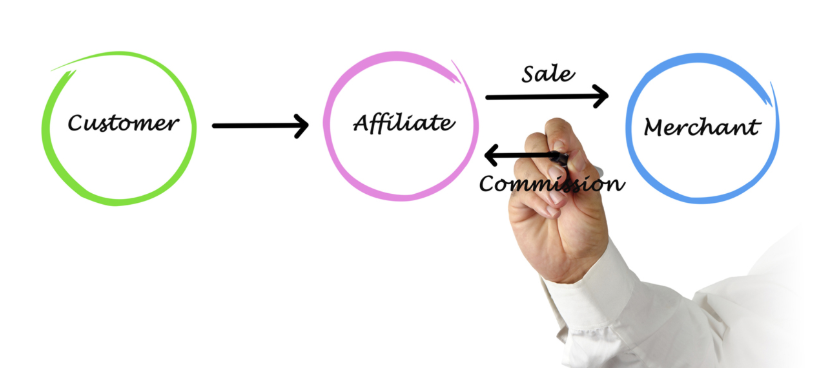 As for the informational affiliate programs, it is a bit more difficult. There are a few really good infopreneurs who can provide their clients with truly useful training courses. A high-quality informational product shall teach something specific like a language, programming or copywriting but not "how to make 1000000$ for a month without any investing". Such courses disappear before they even begin.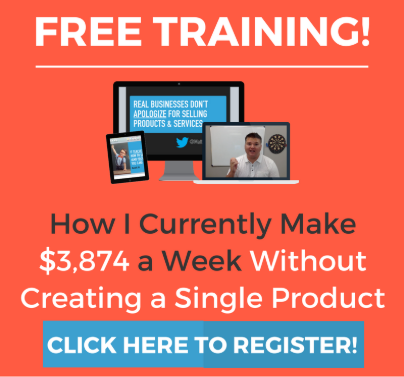 For a newcomer it is better to choose one affiliate program or even one product and to work with it. It is also better to start with the product you are a pretty good judge of, the product the price formation and target audience of which you understand pretty well.
Where May a Partner Place An Affiliate Link?
There are different ways an affiliate may use to promote the links:
Paid advertising (context, targeted, teaser, banner, media and so on).
Placement on your own resources (groups and communities in the social media, YouTube channels and so on).
Placement on the forums and blogs.
A recommendation in personal email and mailout.
To make money with the help of the affiliate program thousands of people have to see your commercial offer, hundreds of them have to click the link, tens of them have to make purchases - only in this way, you will get good commission.
In fact, quite a few affiliates have social media accounts with a million followers or a YouTube channel visited by hundreds of thousands of people every day. It means that there are 2 relevant ways to get traffic: paid advertising and spam.
Paid Advertising Or Spam?
There has always been a lot of statements that an affiliate should place his or her links in the social media, thematic forums and in the comments to the blogs. Yeah, maybe a few years ago that could work out but today in 99% of cases links in the forums and blogs are getting deleted, in most cases you may even get banned.
Social media strengthened the regulations on placing the links long ago and ban accounts left and right. You will spend plenty of time and efforts doing routine work and as a result, may achieve nothing. It is your choice to use black hat methods or not, but if you still going to do so you will have to obtain special programs of automated posting as well as to pay to the similar online services, you will have to obtain tens or better hundreds of accounts in the social media, they will constantly get blocked and you will have to create them again or to buy the hacked accounts as well as to buy proxy and so on and so forth.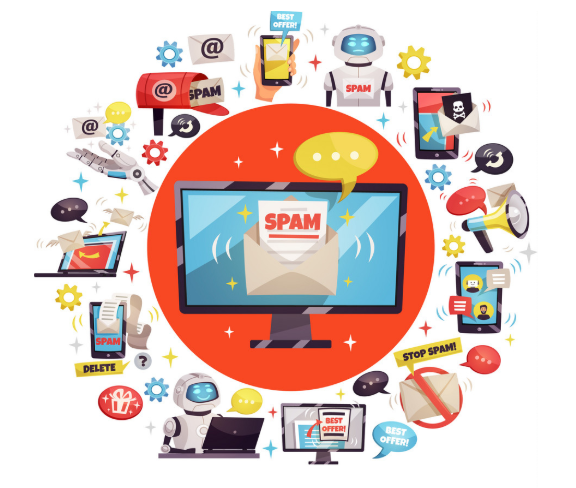 There are also the following disadvantages of black hat methods:
Almost all really nice affiliate programs prohibit using of spam while promoting their goods and services in the conditions of cooperation.
Social media often make changes in the design or in the technical part of their websites; the programs you buy to conduct automated processes (mass liking, mass following) stop working when such changes take place. If a program has no full-fledged technical assistance you will have to contact the programmer or work with the code yourself (if you can do this of course).
Spam had become a matter of routine to users long ago, that is why taking into account all the expenditures and other efforts the efficiency of spam is not going to be really high.
Paid advertising seems to be the best option to place the affiliate links. Everything is not as simple here as well but if you are really going to make money with the affiliate programs you will have to learn how to work with advertising. Paid advertising is a white method to purchase traffic - almost all the affiliate programs welcome it.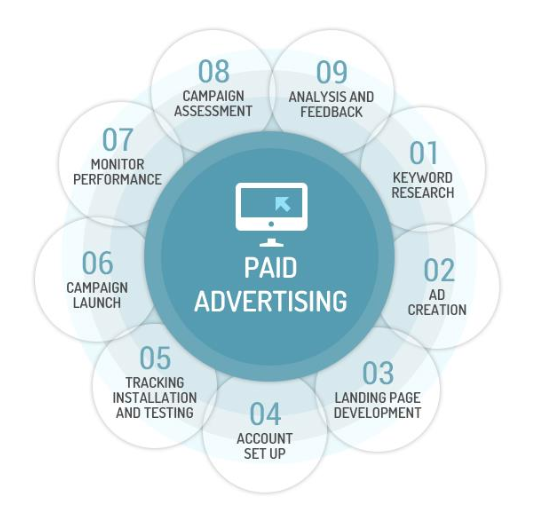 So, you should make sure what types of traffic the affiliate program receives, otherwise, your account can be blocked for the violations of the working conditions, for example, if you start sending spam emails. Secondly, if the traffic accounting system will not recognize the traffic source you will not be able to prove that the users were directed as a result of YOUR efforts. Not to lose time and money, do the research on the possible pitfalls that may occur on the webmaster's way. 
As for the general List of the Top Niches in 2019, you will find it here. As for the work with the affiliate programs we should say that financial traffic is one of the most profitable. Most webmasters leave the niche quite quickly as they don't get instant results. But a webmaster should take into account that the average customer lifespan takes about 6 months. As a result, you should understand that if you have attracted 1000 registrations you will not an extremely good result in the first month, but the overall money you will get for the year may be much bigger than those you would get promoting goods. 
So, the general scheme is the following:
Purchase of advertising - offer promotion - directing of traffic to landing
The main thing you should understand is that the main principle of making money with the CPA model can be based on the following things:
free or paid placement of posts, comments, messages in different social media, forums, and other blogs;
creating topics in the thematic forums;
spam-commenting.
There should be an affiliate link in any of them. To make money with the CPA is not as hard. You just have to choose your way of making money, methods, and scheme and to develop it. In any case, you should remember the main rule of work with the CPA model:
Traffic search - Choice of offer - Offer Testing - Analysis and further moderation
Remember this sample and use it in all your methods of making money online. Even if you are going to work as a spammer and you will post comments in social media you still should follow the statistics, define the most clickable messages, use them in your work, look for new groups and communities as well as new traffic sources. 
Nobody can say it is much easier to make money with the CPA model than with your own website. To achieve the result you will have to work hard, to spend your time and to do your best in any way.
Additional Options To Make Money Without Your Own Website
Social Media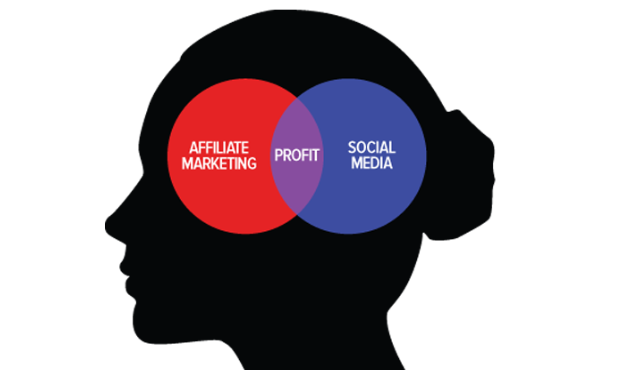 'Generation Z' is the first generation to grow up on the Internet for 100%, their technical knowledge has no equal.  According to the retail analytic agency Retail Dive, Generation Z is 2-3 times more frequently influenced by social media. They appreciate social media and what other people do more than low prices. It is a really big shift from the price-conscious shoppers of the past times.
From the point of view of the AFFILIATE MARKETING actually, the pros are the following:
Social media is the ready-made platform to place almost any content text, photos, pictures, links, video, and audio. Some of them have a certain design (e.g., it is only images as for Instagram and only videos if we are speaking about YouTube). The webmaster doesn't have to create a separate website, he or she already has a personal page, public pages, groups, business-accounts to his or her disposal and all these functions are free to use.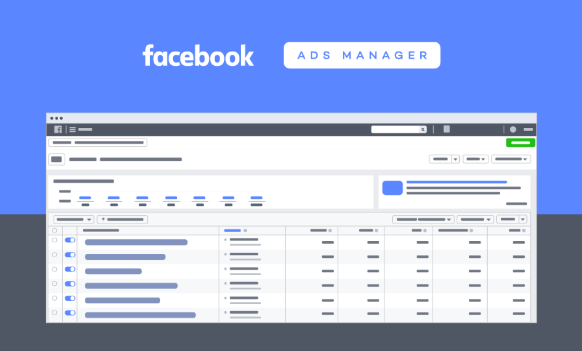 Social media is the ready-made audience, you have just to target. As in the social media, user share personal information (gender, age, family status, education, GEO, job, hobbies) voluntarily a webmaster has an opportunity to make a portrait of a targeted consumer as accurately as possible.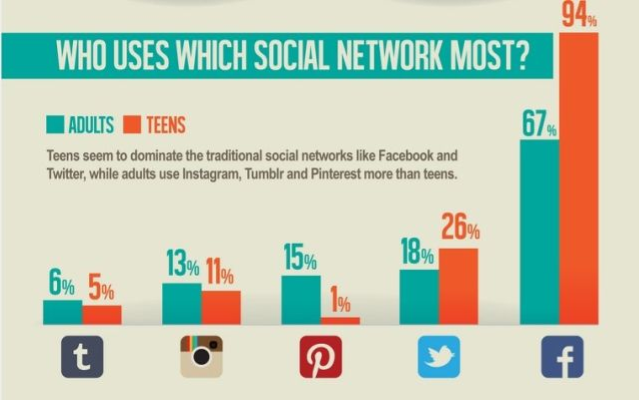 Social media is the ready-made promotion mechanisms. At the same time, these mechanisms are quite easy and cheap to use - a webmaster decides him/herself how much he or she is ready to invest and the barrier to entry is usually quite low.
WHICH ONE TO CHOOSE?
Youtube
This year, expenditures for video advertising on social media platforms increased by 130% and the progress is not going to stop. 
Let us make a really cool example. Ryan ToysReview. Ryan is an irresistibly charming 6-year old boy who according to Forbes has earned $11 mln for this year thanks to his channel on Youtube. Ryan unpacks toys, plays with them and then makes a review on them. Now he has 17mln subscribers. 

With our full guide on How To Work On YouTube, you have all the chances to achieve no worse success!
Facebook
If you puzzle out all the possible opportunities of Facebook Advertising Account its targeting mechanism will certainly select the targeted audience extremely accurately.
Instagram
The platform is really good as well. The format is made of pictures or short videos with a description to them. The social media has its advantages like a wide audience. To Learn How To Work On Instagram read our guide that collected all the top tips.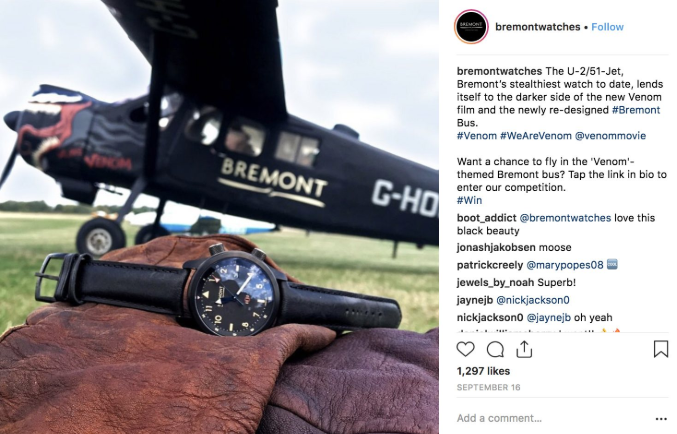 Twitter
Twitter is probably one of the less efficient platforms to work by the CPA model. The content format for 140-280 signs have already had its day - it is good for urgent news and the simple hashtag system helps to make an efficient search, but as for all the rest functions it is not the best place to do the affiliate marketing. The most followed accounts are on the humoristic and political theme and they are the less selling topics.
WE PAY SO MUCH ATTENTION TO SOCIAL MEDIA AS THEY REALLY A GOOD TOOL TO DO AFFILIATE MARKETING WITHOUT A WEBSITE BUT THERE ARE ALSO OTHER WAYS:
Blogs & Forums
If you are interested in something but would not like so much to connect yourself directly with the brands or make videos you have another way to find yourself in the affiliate marketing. Blogs and forums are the best places to demonstrate your interest in something and to make some money on that. You have much more chances for success if you feel at home with modern technologies: mobile phones, tablets, headphones, etc. These are the top discussable products. You can go to any forum or blog and leave there comments with your affiliate link.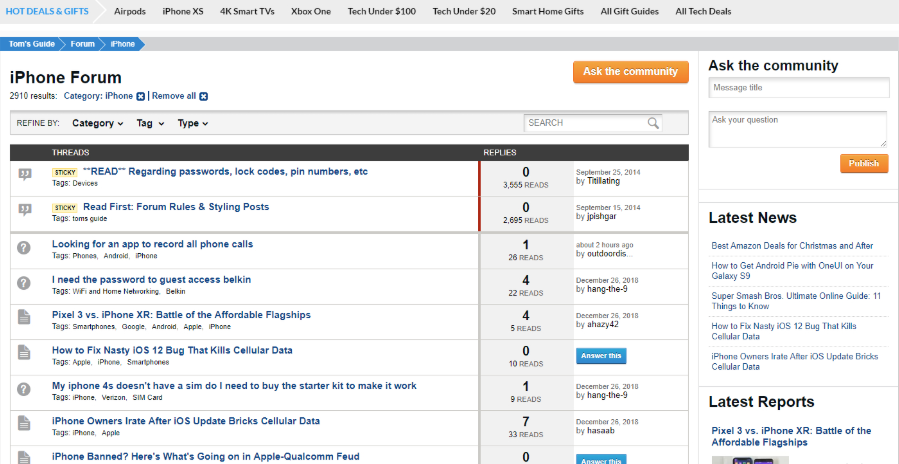 Hub Building
Creating a hub is a potential alternative to creating your own website. A hub is a mini version of your own website with just one page. You will not have to write any HTML but will be able to add some content and insert affiliate links into it. For example, HubPages is 'a network of sites where people write about their passions'. As a marketer, you can use this opportunity to promote goods or services. If you doubt what to choose, read our material on the Top Niches in 2019. It is one more good way to tell people about what you like and make some money on that.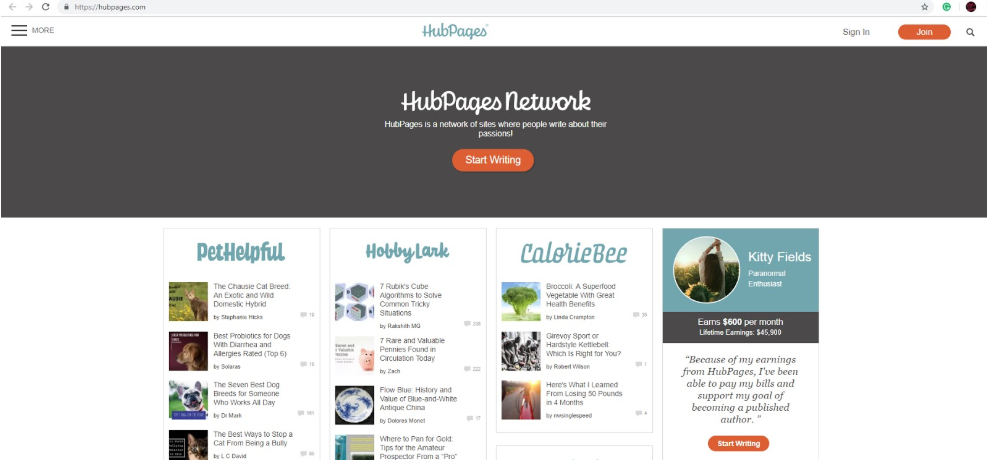 If we are speaking about a website as a platform to place advertising material then yes, in many cases it is needed. In any case, you will need a resource where you can place prelands, sale funnels and so on. Still, there are exceptions, we have spoken about above.
As for the well-known and well-attended website, it is not necessary. You can do the affiliate marketing without it if you learn how to get the traffic and redirect it to certain pages. This way may result in good revenue for a short period of time. 
As you can see, there are many more ways to do affiliate marketing without a website. Try one or even a couple of them! We are sure you will easily find yourself in the affiliate marketing using one of the suggested methods. Don't forget to share your experience in the comments!
Share the article

Read. Learn. Do. Earn more money on Affiliate Marketing
Don't miss