Affiliate marketing describes an advertising model where a business compensates or pays third–party publishers to increase leads or generate traffic to the company's services and products (Green, 2019). The commission fee motivates third-party publishers or affiliates to promote the business. Due to globalization, the internet has boosted the effectiveness of affiliate marketing. Several companies use affiliate marketing to boost their sales, such as Amazon. Amazon popularized the concept by developing affiliate marketing programs whereby bloggers and websites put links directing potential customers to the Amazon page for discussed or reviewed products.

Affiliate marketers will then receive advertising fees if a purchase is made. Digital marketing cookies and analytics have transformed affiliate marketing into a billion-dollar industry because businesses can track leads and links to evaluate how affiliate marketers convert leads to sales. Affiliate marketing usually involves using several email marketing lists or websites to create a network that focuses on communicating services and products on network platforms. There are paid and free affiliate marketing courses.

How to become an affiliate marketer
The first step choosing a niche or the products/services that you wish to market.
The second step is identifying a source of traffic. Increasing the number of customers and sales is the main objective of advertising. There are many ways of increasing traffic, such as reselling or sending from one site to another, blogging, online directory listings, online SEO, social media, email, and many others.
The third step involves selecting an affiliate network, an offer, and choosing pre-landings and/or landings. The affiliate network will play a crucial role as an intermediary between arbitrators and advertisers by offering a series of targeted applications, payments, and technical issues such as creating advertising materials and landing materials.
The fourth step involves launching the campaign.
The next step involves optimizing the campaign. The optimization should focus on the conversion rate and the quality of traffic sent by affiliates. It also involves analyzing revenue and customer data. Scaling involves maximizing the current success. It may involve increasing the advertising budget, identifying areas that will generate more traffic, increasing global audience, using your networks to maximize earnings, and email captures. 
Paid affiliate marketing courses
Commission hero

Commission Hero is a verified course that requires effort and commitment to achieve success. It allows people to earn 24/7. People who enrolled in the program earn an average of $230 daily because of the techniques learned from its founder, Robby Blanchard. The course allows people to learn how to make money through selling affiliate products, identify products that have a high commission, targeting the appropriate audience, and running Facebook ads. The course has a one-time payment of $997 and $597 when a person makes two payments (Prem, 2019). The program runs for thirty days and has three main steps: selecting offers, developing images and ads, and creating landing pages (Blanchard, 2019). Some of the reviews include:

AffiloBlueprint

AffiloBlueprint is the primary affiliate marketing blog that was founded by Mark Ling in 2006. Currently, it trains over 300000 people globally (Prem, 2019). They offer tools about affiliate marketing tips and skills in addition to free video lessons. The free videos were very good, and members requested Mark Ling to develop a premium section that teaches detailed affiliate marketing. It teaches how to create traffic, identify keywords regarding niches, designing websites, developing engaging content, and setting up websites. The price is $197. Also, it has a trial training course for only $1. The lessons include how to identify your niche, opening accounts with affiliate marketing websites, learning about various affiliate marketing programs, creating blogs and websites, making a website or blog appear professional, developing content, promoting a blog or website, and how to earn through affiliate marketing (Want the ultimate step-by-step affiliate training course for just $1?, 2019). The reviews include:

Aversity Gold MasterClass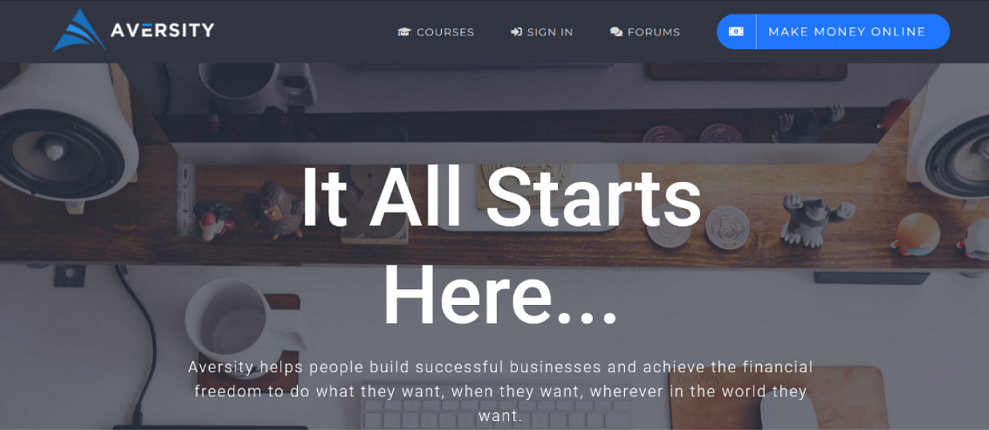 Aversity Gold Masterclass was founded by Sean Bagheri, and he has made more than $5 million through affiliate marketing. The course teaches success with Facebook, top-level affiliate, home business boot camp, niche blogging success, and CB masters academy. One of his students is already making $11000 monthly after using the techniques learned in the course. The course has a $297 one-time payment (Prem, 2019). The course has positive customer reviews, especially it's premium course and how its clients achieved financial freedom after achieving sales worth over $900 dollars daily (Aversity Gold MasterClass). 


Wealthy Affiliate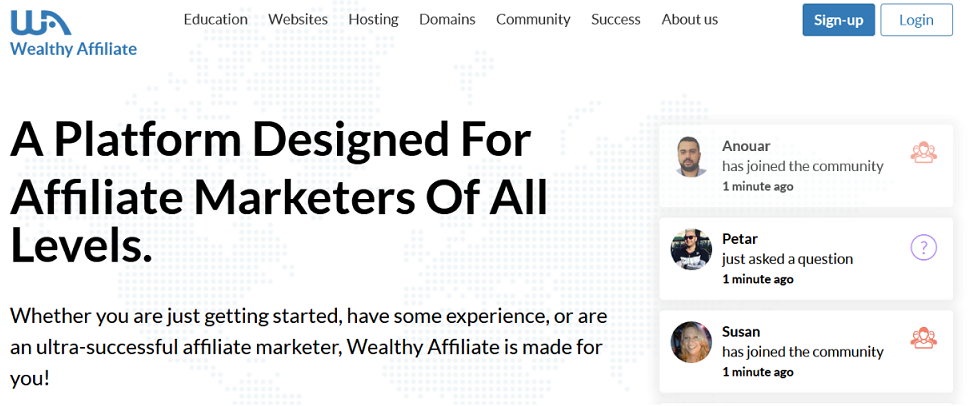 Wealthy Affiliate is similar to the Affilorama course taught by AffiloBlueprint, but it is slightly different because it teaches basic stuff to learners and is beneficial to new learners. It teaches how to bring traffic, identify a niche, write reviews, writing engaging content, and building websites. The entire course is taught through a series of videos. The primary advantage over other courses is that the starter pack is free, 12 training classrooms every month, and private 1-on-1 coaching with the course's co-founders (Prem, 2019). You can join as a free member, analyze the course, and then upgrade to premium plans later. The price is $49 per month.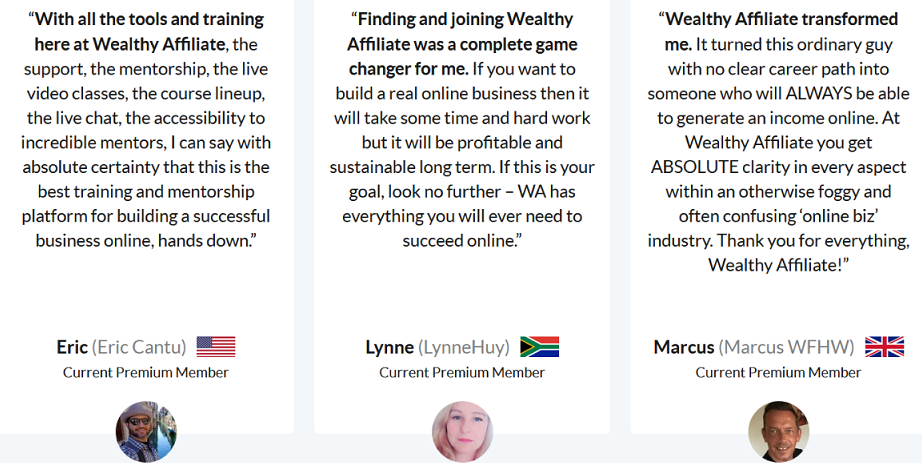 Google Sniper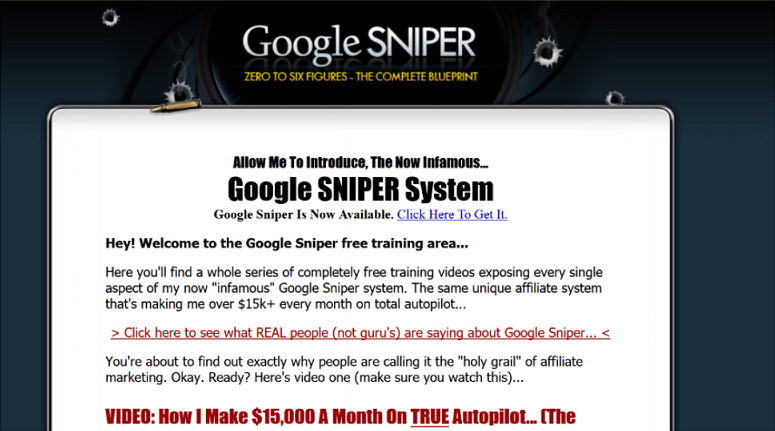 It was founded by George Brown. Google Sniper entirely focuses on Clickbank products. The marketing course was developed by George Brown, an affiliate marketer, who made millions through the process. Wealthy Affiliate and AffiloBlueprint are applicable to all affiliate programs, such as eBay and Amazon, but Google Sniper only focuses on Clickbank products. The advantages of Google Sniper include monthly webinars, 1-on-1 training with business experts, instant money-making techniques, and blueprint manuals (Prem, 2019). The price is $47. Most customers praise the course for its easy to understand lessons, value for money, and how it helped clients to earn money (Google Sniper).
Affiliate Marketing Mastery

Affiliate Marketing Mastery has a $1997 course price, and it has easy to follow programs, awesome personal branding training, and teaches how people can transform their passion into business training (Ippei, 2019). Its modules include strategy and mindset for success, advanced market research, how to build an online presence, how to develop compelling content, how to get followers and visitors, how to make money in affiliate marketing, and performance and optimization strategies. 

Coursera

Coursera has both free and paid affiliate marketing courses in addition to other online marketing courses. The course is modified and designed to consist of interactive projects, videos, and quizzes to test a person's knowledge. It also allows people taking the course to interact, share ideas, chat, and assist each other during the course. Furthermore, the course is accredited, and there is official recognition upon completion. Its lessons include an introduction to online marketing, organic search engine marketing, display advertising, email marketing, social media marketing, organic search engine marketing, and affiliate marketing.
edX

edX has an affiliate marketing platform that teaches data analytics and science to help people how to track their links and the demand for services and products according to customer traffic and sales. It also teaches how to identify target markets and marketing products successfully. 
Free Affiliate Marketing Courses
Alison

Alison provides free courses that focus on how affiliate marketers can use social media to optimize their sales and marketing. The course is only twenty hours long and is taken at a person's convenience. It is flexible and focuses on topics such as blogging, email marketing, affiliate marketing, and marketing on social media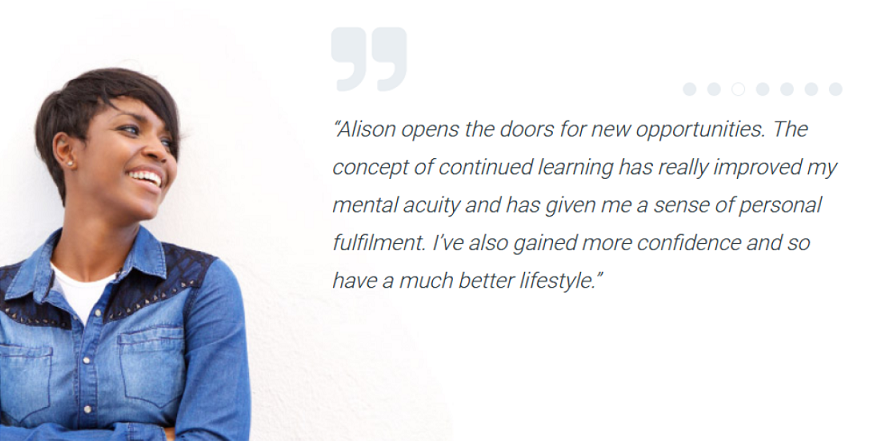 Udemy

Udemy offers some free courses on search engine optimization (SEO), utilizing keywords to reach target markets, and improving marketing strategies. It is important to mention that they offer the course in over 80 languages so that it can address the needs of a global market. Also, the courses can be downloaded onto a tablet or smartphone so that people can keep up with the classes regardless of their geographical location. The course allows people to learn at their own pace. Some of the free courses include Clickbank Success and Complete Digital Marketing (Udemy).
Affiliate Valley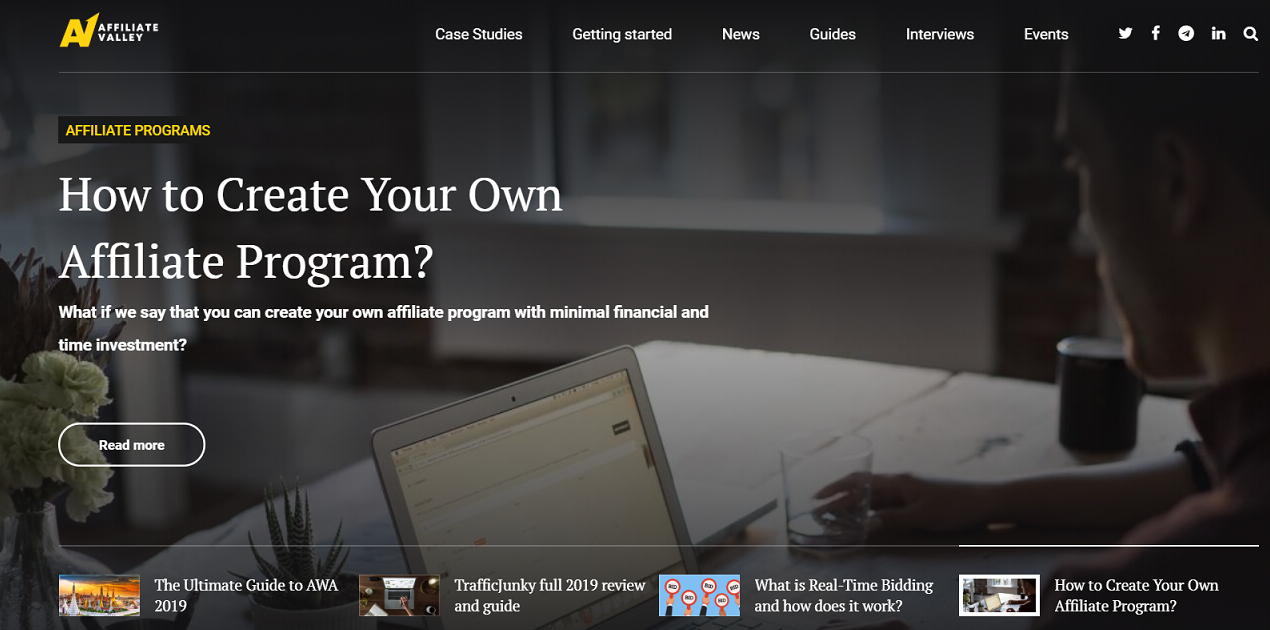 Affiliate Valley is a digital magazine that focuses on online moneymaking, traffic, and affiliate marketing. It uses affiliate marketing manuals, success stories, guides, and case studies to assist people in their online businesses (Affiliate Valley, 2019). It also interviews the top affiliate marketers regarding the main industry news and other topics. 
Facebook groups

There are several Facebook groups, such as Facebook Ads Rockstars that give free courses. The group seeks to collaborate and discover Advanced Facebook tactics, marketing, strategy, and training that will yield 1000%, in addition, to return on investment (Facebook Ads Rockstars). It provides valuable lessons to members who use social media to market their products. 
Free Affiliate Marketing Course

The platform is managed by Skillshare and it provides over 50 classes regarding various topics on affiliate marketing. The lessons are divided into three main categories: advanced, intermediate, and beginner. Some of the lessons include affiliate attraction hack, exploring different foundational skills, future trends, case studies, promotion methods, growth systems, and many more.
Other free affiliate marketing courses include Facebook and Instagram Marketing Masterclass, Affiliate Marketing and SEO Mastery, Amazon Affiliate Marketing, Affiliate Marketing for Beginners, Affiliate Marketing for a Living, and many others.
Conclusion
According to customer reviews, Commission Hero, AffiloBlueprint, and Wealthy Affiliate are the best affiliate marketing courses due to the quality of content and affordability. Commission Hero has many satisfied and successful customers who used the course to improve their skills. Affiliate Marketing Mastery is expensive, but it is heavily criticized because the founder does not have 1-on-1 interactions. If a person wants to make sales by promoting Cj, Clickbank, Jvzoo, and Shareasale products, the best affiliate marketing course would be Aversity.
The best affiliate marketing courses should address five key aspects: support, legitimacy, user experience, quality, and pricing. Before paying for an affiliate marketing course, it is important to evaluate customer reviews to ensure the course addresses the five key aspects mentioned earlier.
Most affiliate marketing courses have a trial course that allows clients to identify their needs before they join the premium course. Coursera, edX, and Udemy have a similar platform where they offer various courses, including affiliate marketing. Customers should read the reviews on each platform and then select the best course according to their needs.
Share the article

Read. Learn. Do. Earn more money on Affiliate Marketing
Don't miss