Autumn season is a top time for the custom writing niche. Students begin to prepare for coursework, on top of them are asked various labs and practical work. By November, when deadlines are tight, the number of orders reaches its peak.

Below is the statistic of one of the Edu-Money affiliates who are promoting his review websites using SEO. According to his profit in 2019, you can see the growth of profit from the beginning of September and reaching a peak by the end of the year.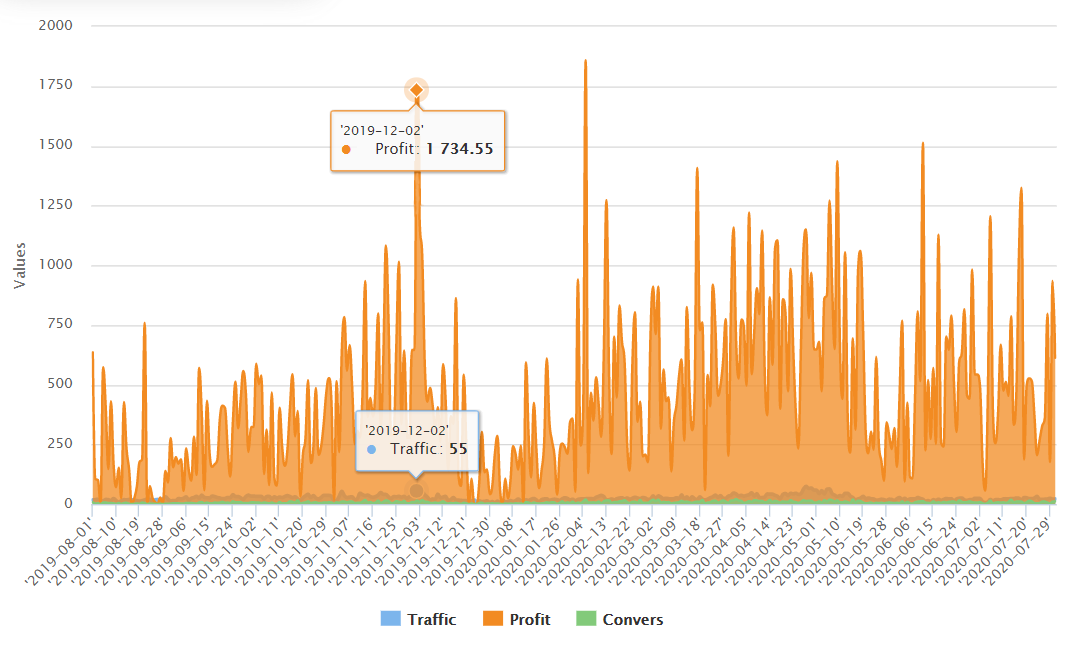 Analytics in the affiliates' profile shows that 55 high-quality unique visitors bring in $ 1,734 profit in one day.
In October, the volume of orders is growing rapidly, and with it the profit, which casts off all doubts when choosing a niche. Sign up here so you don't miss out on the opportunity to make money on student traffic starting this fall!

Edu-Money is an affiliate program in the niche of academic services (essays), providing webmasters with favorable conditions for effective monetization of educational traffic from English-speaking countries.

Which GEOs are the best to work with now?
USA, Canada, UK, Australia, New Zealand, Arab Emirates, Saudi Arabia, China, Singapore, Holland, Germany, Switzerland. Edu-Money has written the article that will help a newbie to fill up with the most profitable.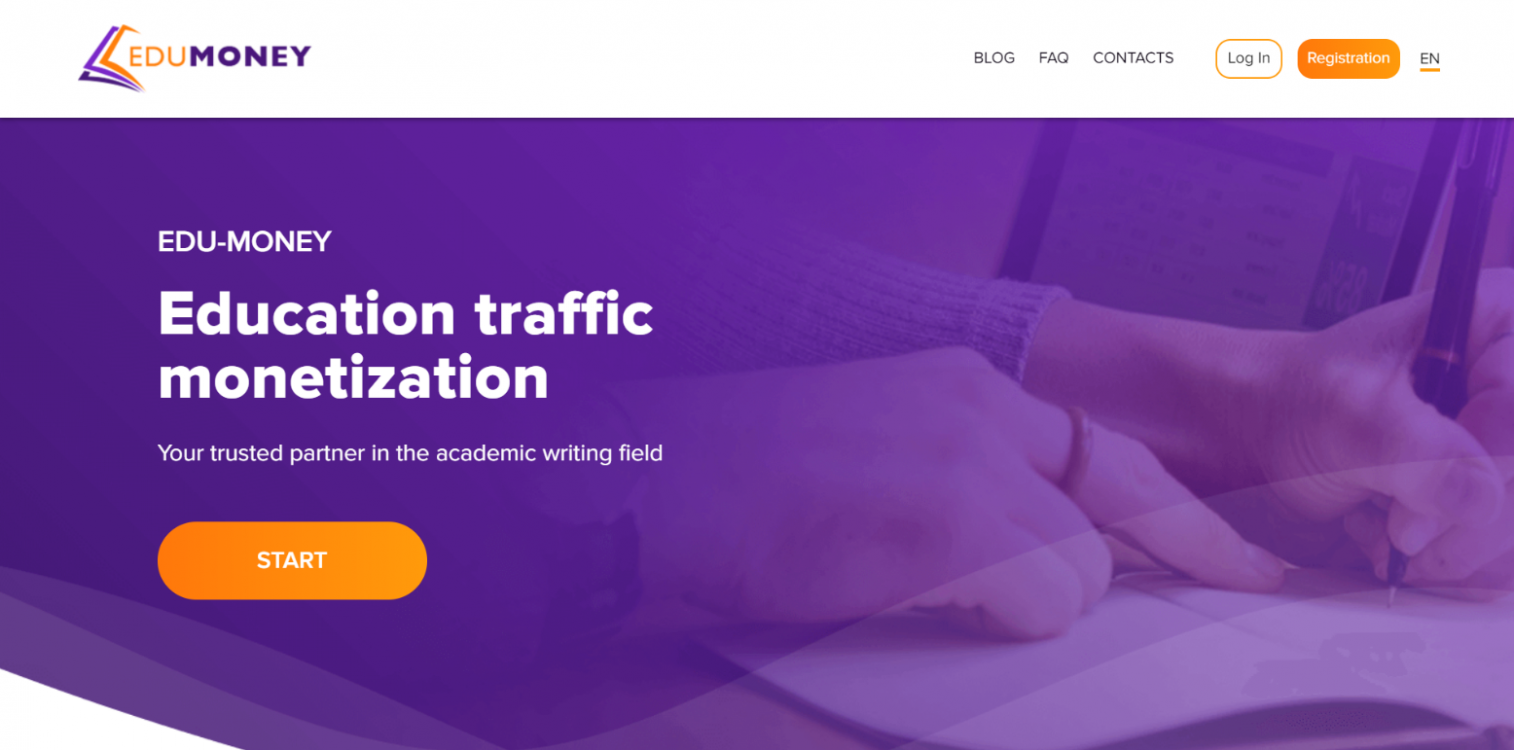 Features of the affiliate network:

time-tested offers for accepting applications and performing student and academic work of varying complexity
high average order sum of $ 100
high rates
extensive GEO + the ability to monetize traffic from China
no hold
a registration bonus of $ 35
a huge selection of promotional materials
4/7 support
Earning opportunities
Edu-Money offers its affiliates cooperation on two working models: "Revenue Share" and "CPL".
With RevShare, the affiliate will receive 55% -70% of the cost of the first order of the attracted client (student, graduate student, school student, etc.). This scheme is dynamic: the percentage of a partner's deductions directly depends on the number of orders per month that the clients attracted to him will make.

For all next orders of the customer (rebills), the affiliate will also receive income in the amount of 20% -35% per order. By the way, on average, one client uses essay services for two years, making from 9 to 12 orders!
When working on the CPL monetization model (payment for leads), the affiliate will receive a fixed sum for each user registration on the site (any orders made by clients are not paid). CPL rates depend on the quality of traffic: the more conversions, the higher the reward amount will be.
Offers
ExtraEssay is a top-end affiliate network offer that accepts traffic from all over the world. It has an impressive conversion mechanism (up to 12%). Available collaboration models are RevShare and CPL.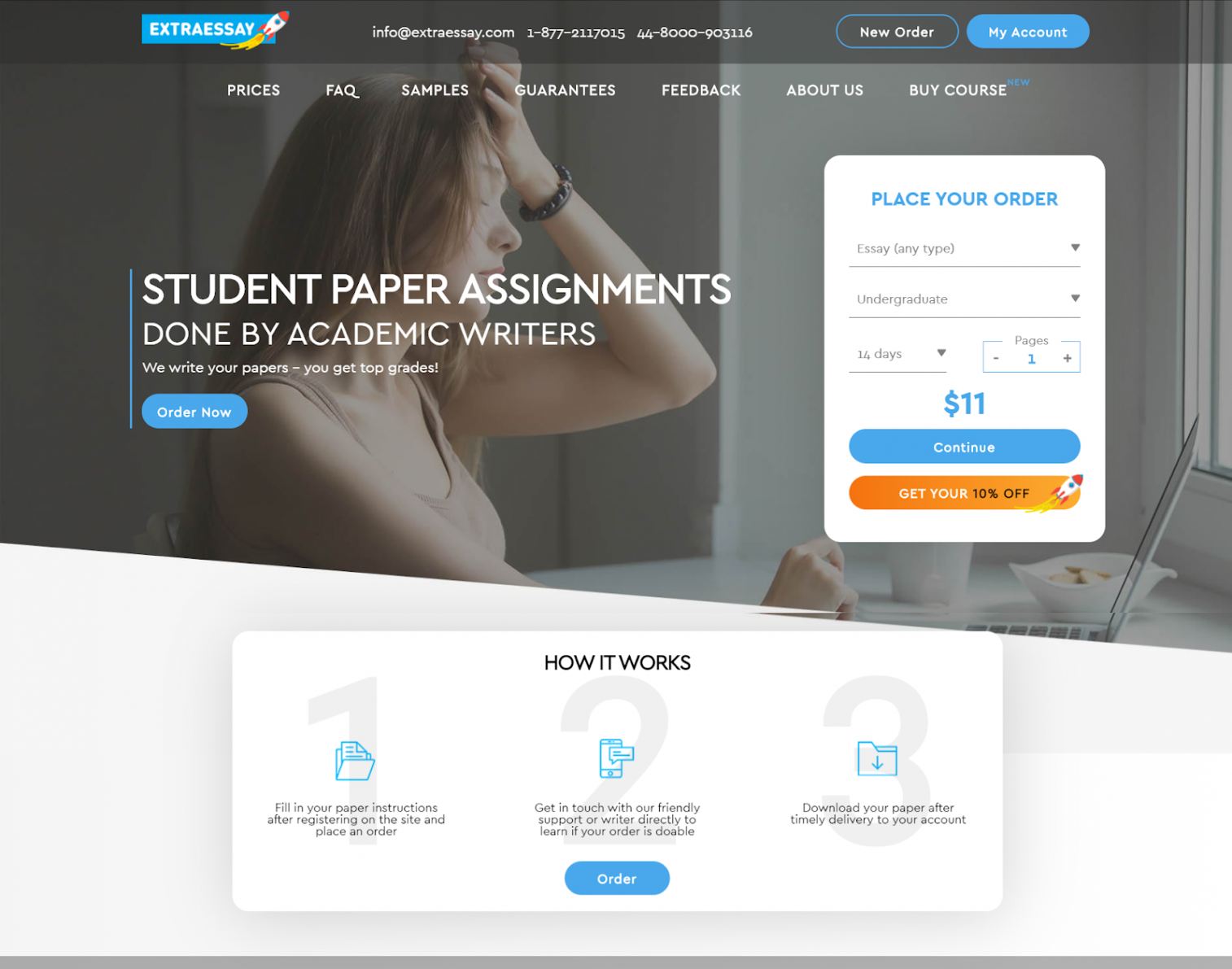 Aussiehomework is a profitable offer adapted for Australia. Cooperation is carried out according to the RevShare model.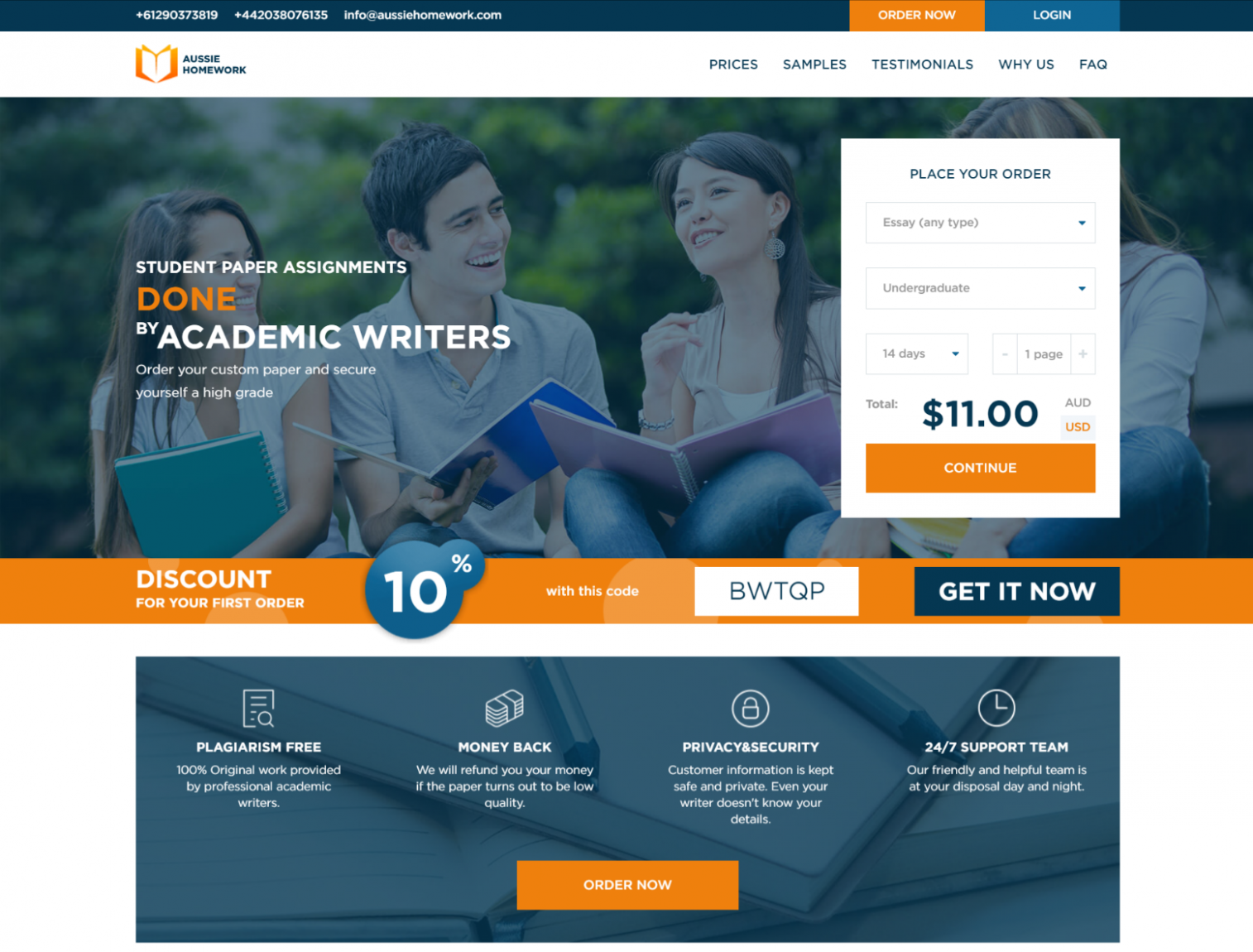 Essay-homework-help is an offer aimed at Chinese students studying in English speaking countries. The peculiarity of such an audience is high solvency, which is quite sufficient for an average check in the service of up to $ 120-140. Payment plan - RevShare.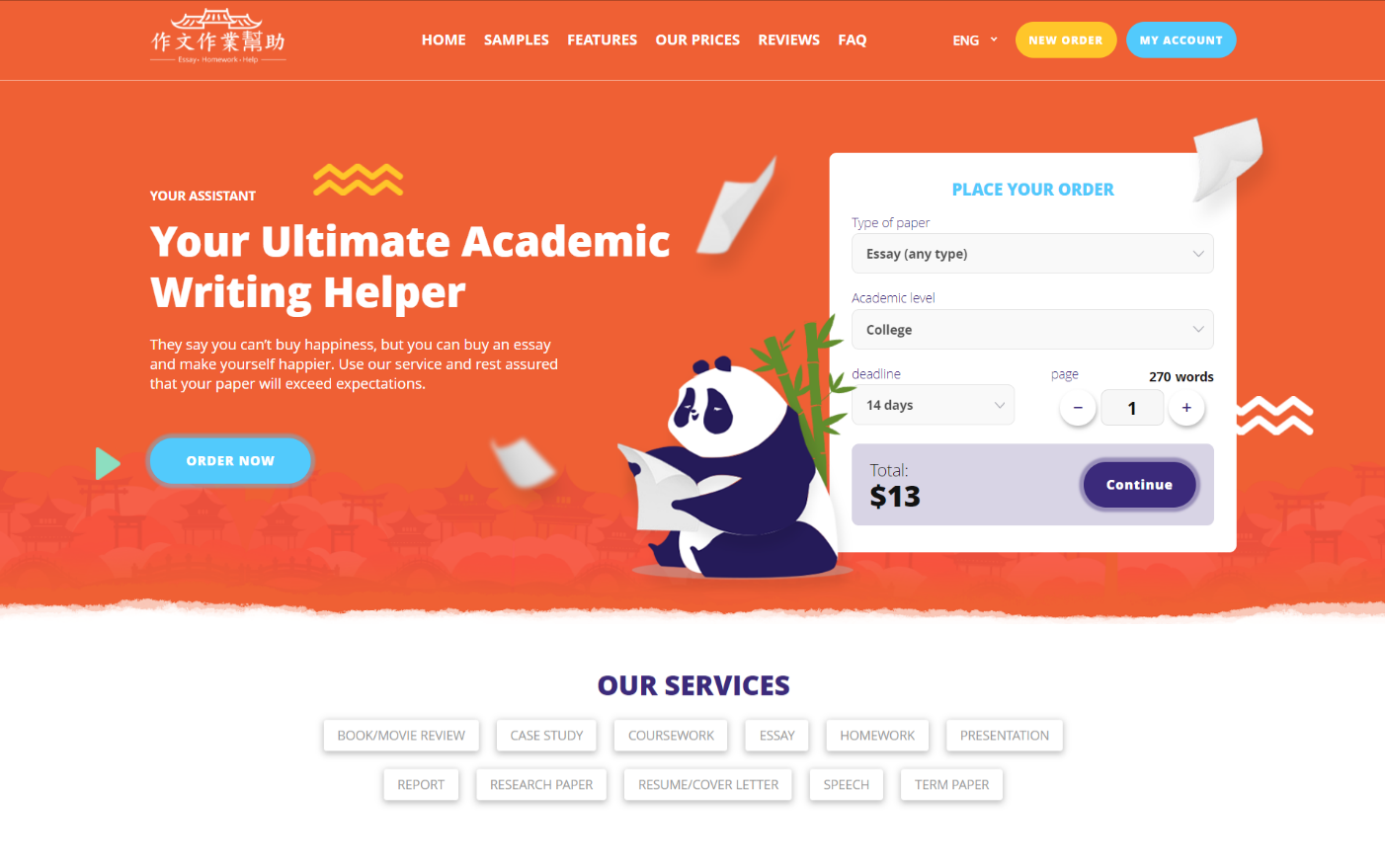 Ghostwritershilfe is an offer for the German market, aimed at paying clients ordering works in English and German. Payment plan - RevShare.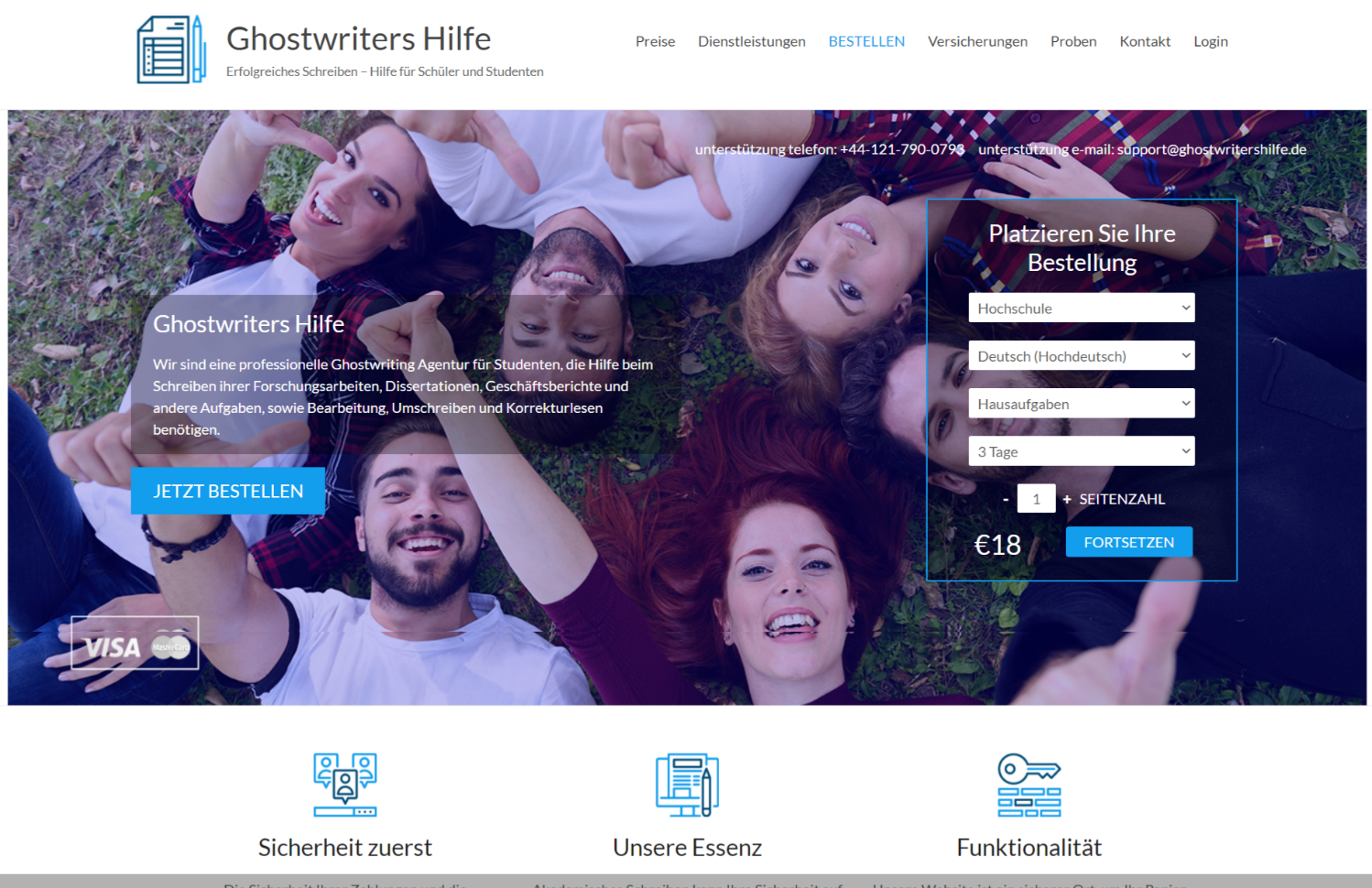 Participation rules
Target audience - students from English-speaking countries (USA, Australia, UK, Canada, UAE, Saudi Arabia, Germany, etc.). A good conversion rate is provided by traffic from China.

You can attract traffic to offers from various channels: SEO, communities on social networks, PBN, email newsletters, doorways, Push notifications, PPC, advertising networks (banner, teaser, contextual) using Crowd Marketing, etc.
It is forbidden to use black email marketing methods, drive traffic from sites that violate current legislation, etc.
When working on the CPL model, there are restrictions on GEO (traffic is accepted only from the USA, UK, Canada, and Australia), as well as traffic channels (SEO, doorway pages, contextual advertising in search are allowed).
Registration
On the main page of the project, click the "Registration" link.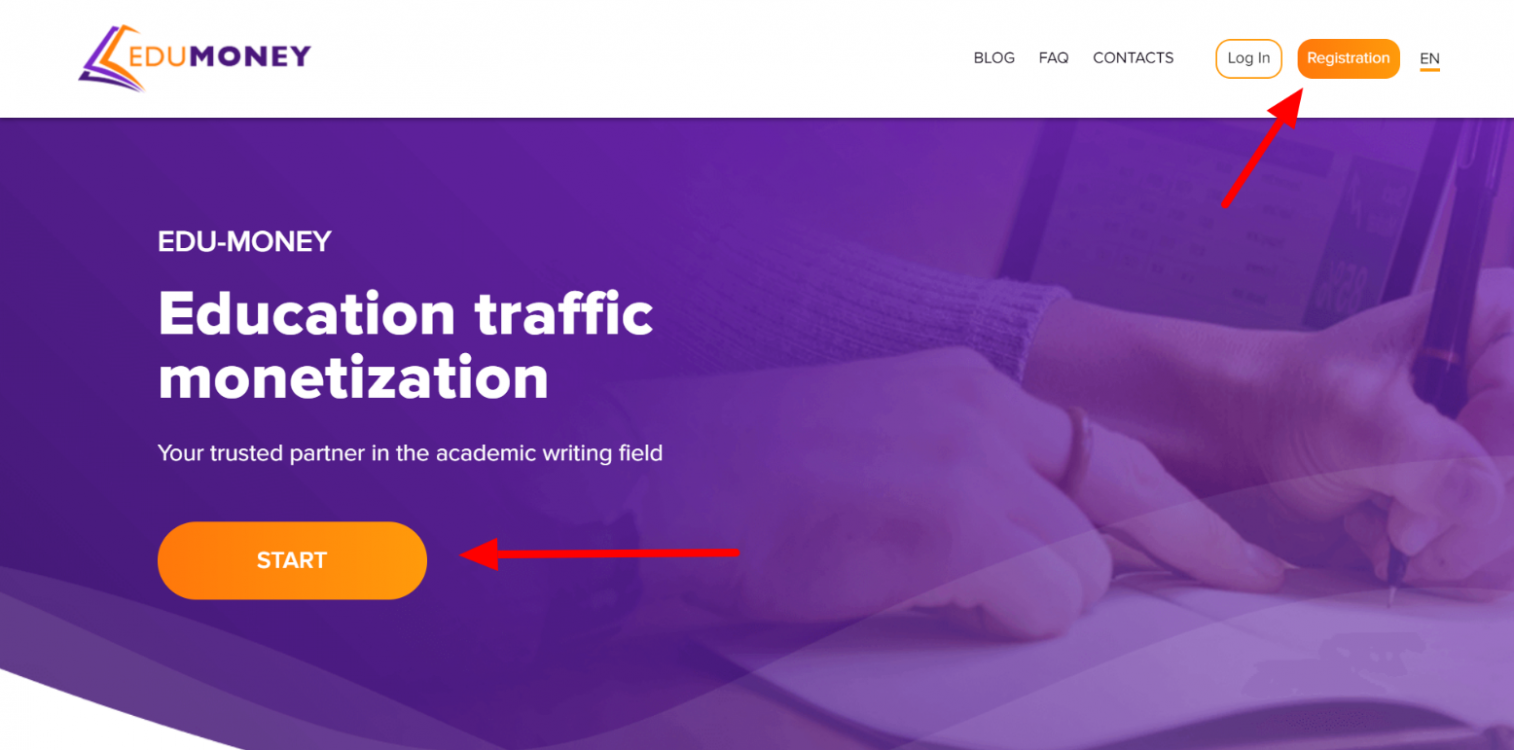 We fill in the registration form that opens (select the language of the personal account, specify the login, email, password, contacts for communication), enter the captcha, and click "Get Started".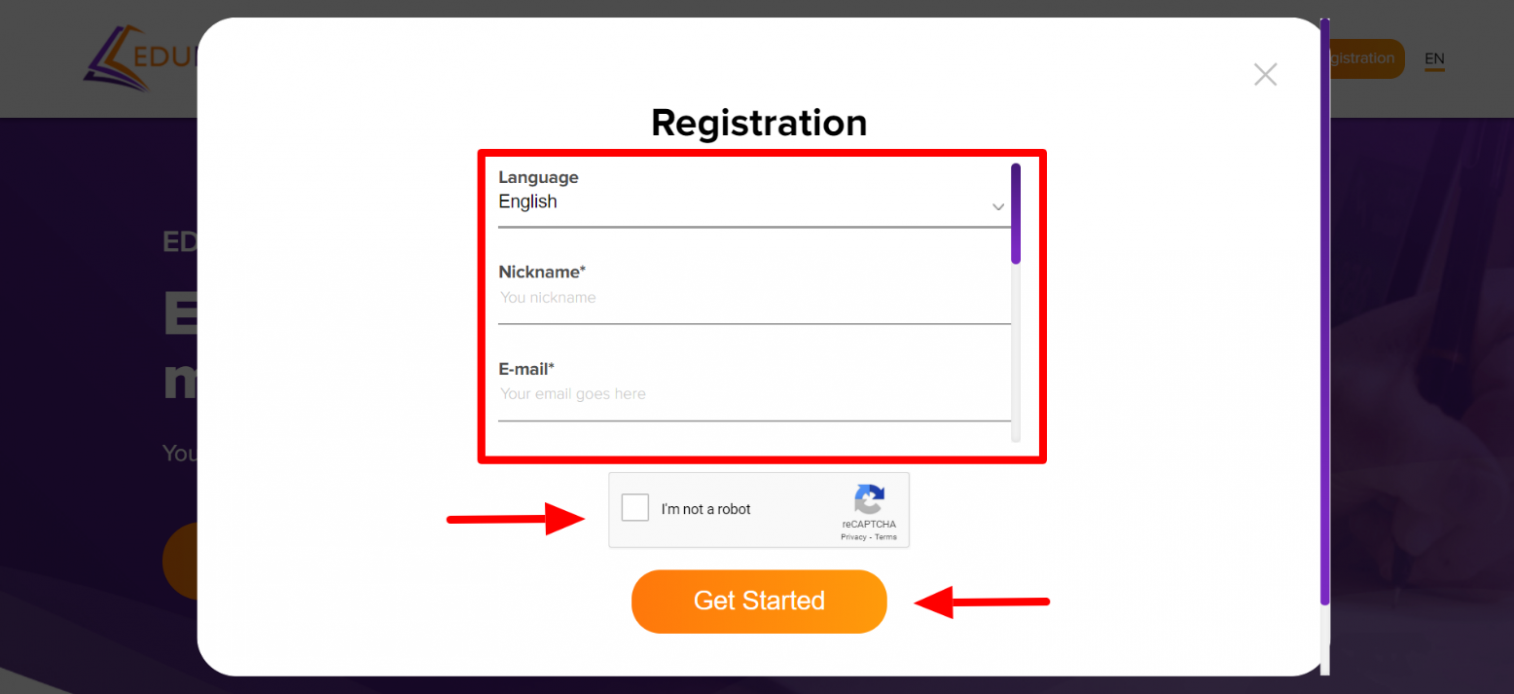 Then a letter will be sent to the specified email with confirmation of registration in the affiliate program.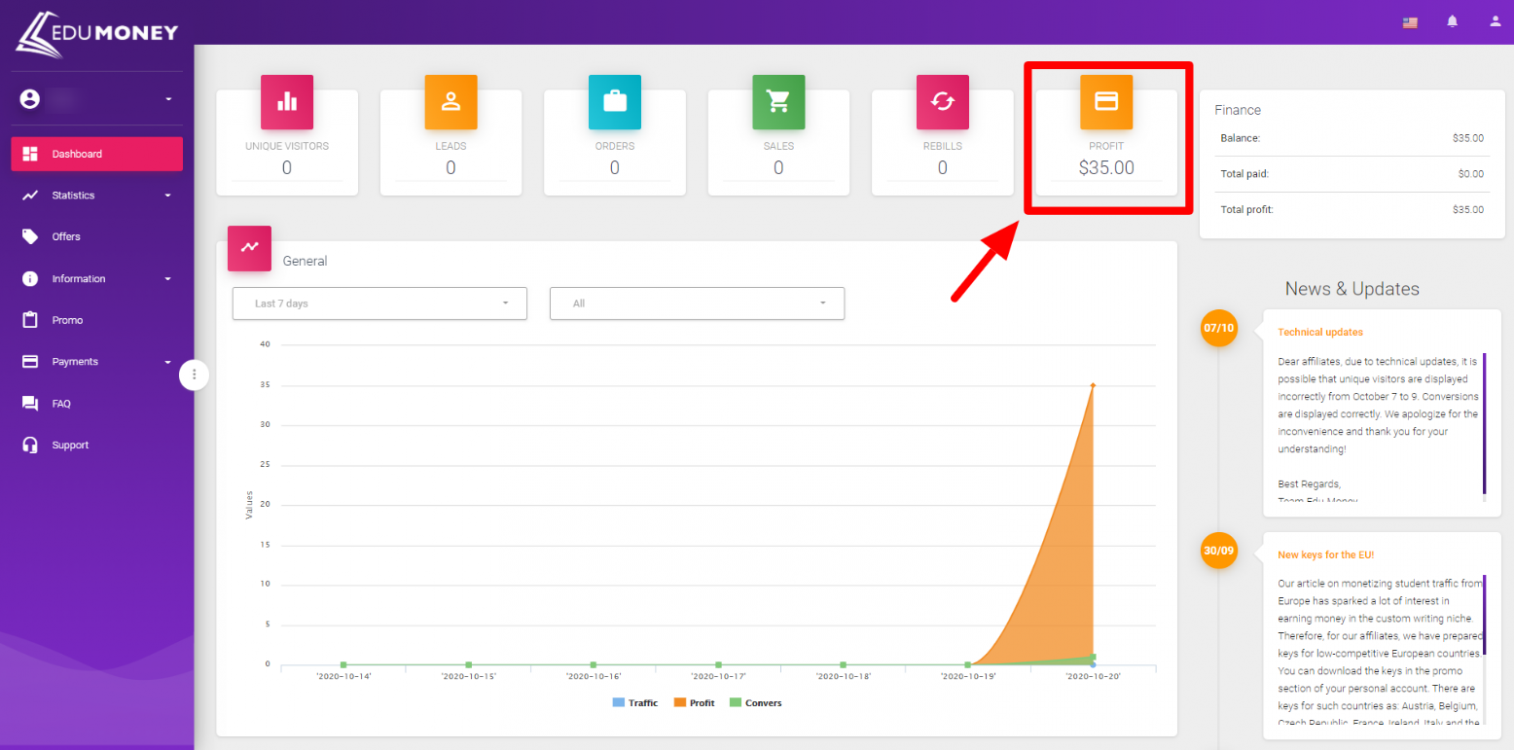 After authorization in your personal account, you will receive a $ 35 bonus on your balance (to withdraw them, you must accumulate a minimum amount of $ 150, including the bonus).
Beginning of work
Setting up and receiving affiliate links for work in the Affiliate Network is carried out in the "Offers" section. It should be noted that for some offers two affiliate links are available at once: for cooperation on RevShare and for CPL. Each offer also has additional information on the GEO and the size of the current rates.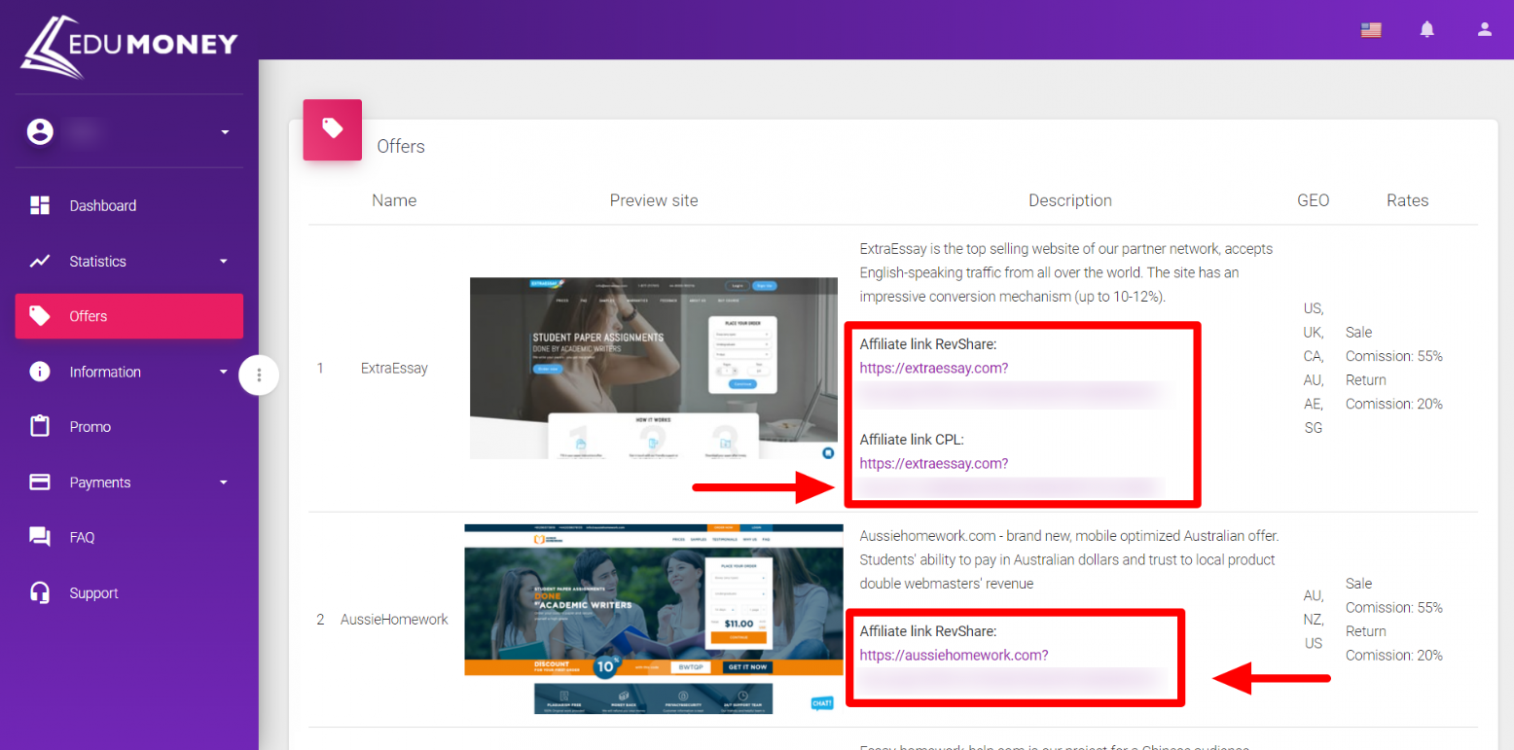 Next, we just have to choose a suitable service, copy the affiliate link, and use it to attract traffic.
Below, you can set the desired settings for generating affiliate links with Sub_id to track traffic on several channels.

An example of an affiliate link with the sub_id parameter: https://extraessay.com/?key_wpg=*your key * & sub_id = * your sub_id *. Statistics for the given keys can be viewed in the "Postback / Sub ID" section.
Tools for work
The affiliate network provides publishers with a huge collection of various advertising materials to work with any type of traffic (available in the "Promotional Materials" section).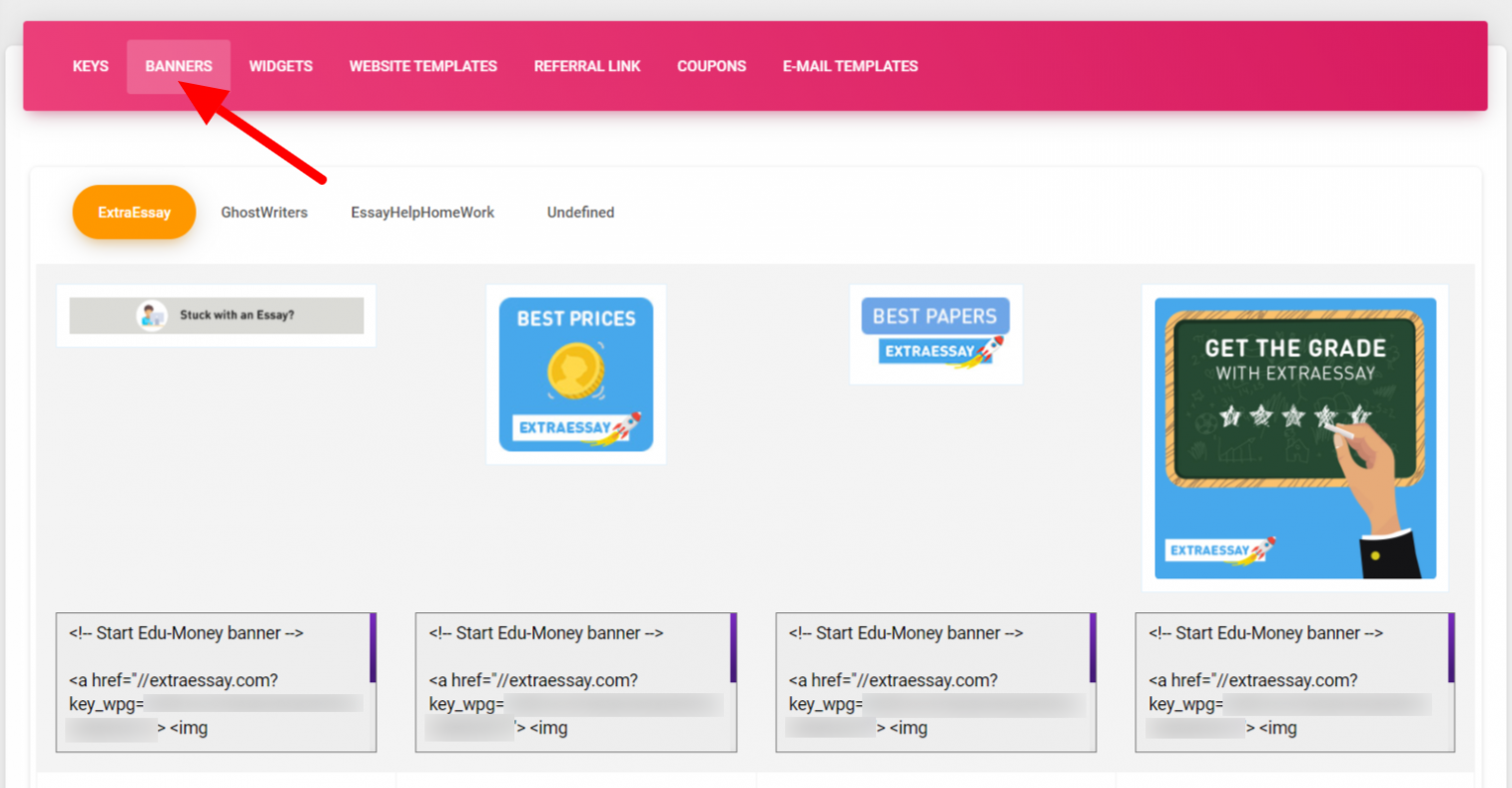 The affiliate gets at his profile: exclusive banners, widgets (order form, interactive calculator), templates for WordPress, one-page landing pages, key lists, discount coupons, templates for email newsletters, etc.
Go to this section, select the desired promo, copy its code, and place it on our site. If you need individual promotions, you can always make an appropriate request to the support.
The necessary information about attracted clients can be viewed in the "Statistics" - "Traffic" or "Conversion" section.

Postbacks can be configured in the "Statistics" - "Postback / Sub ID" section.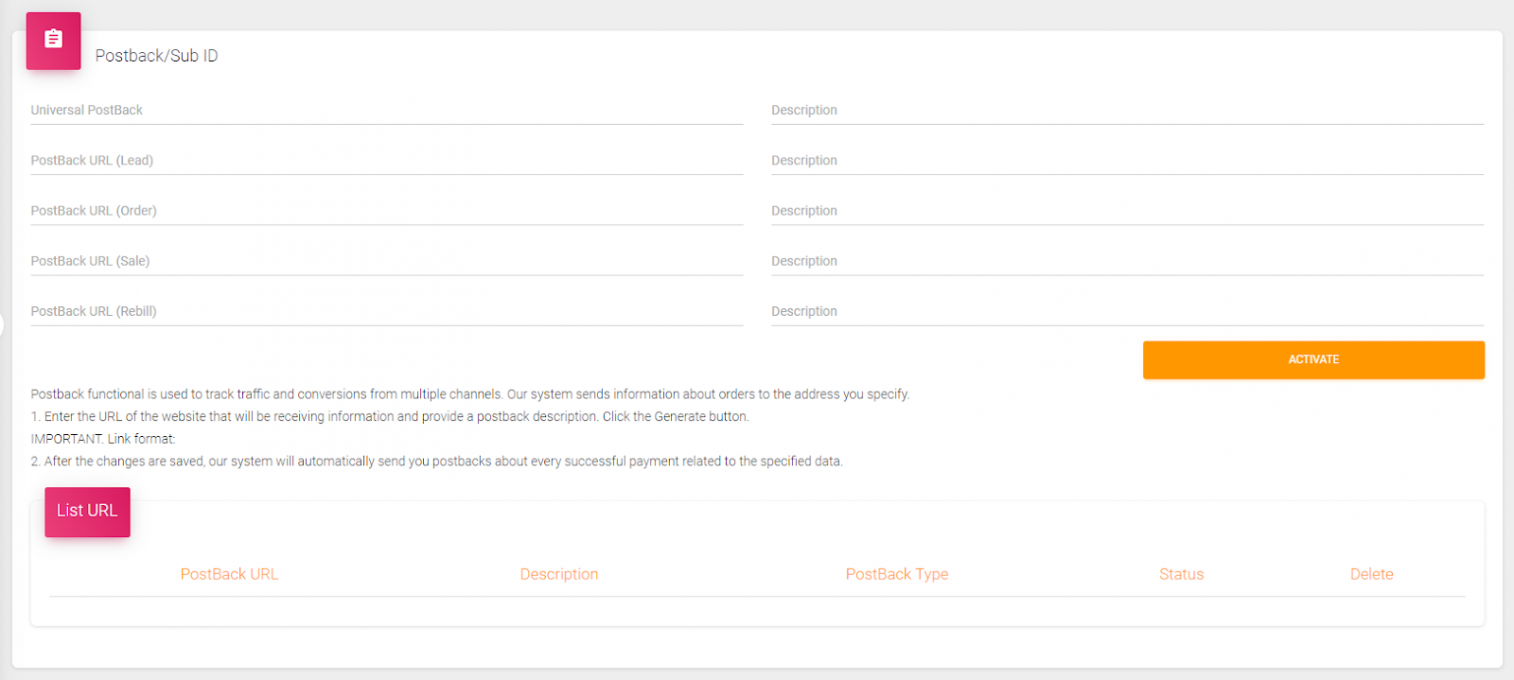 It should be noted that the cookies of the visitor to the promoted service are stored for 60 days.
Referral link
By attracting new active members to Edu-Money, you can receive 5% commission from each order they make. A personal referral link can be found in the "Promotional Materials" section in the "Referral Link" tab.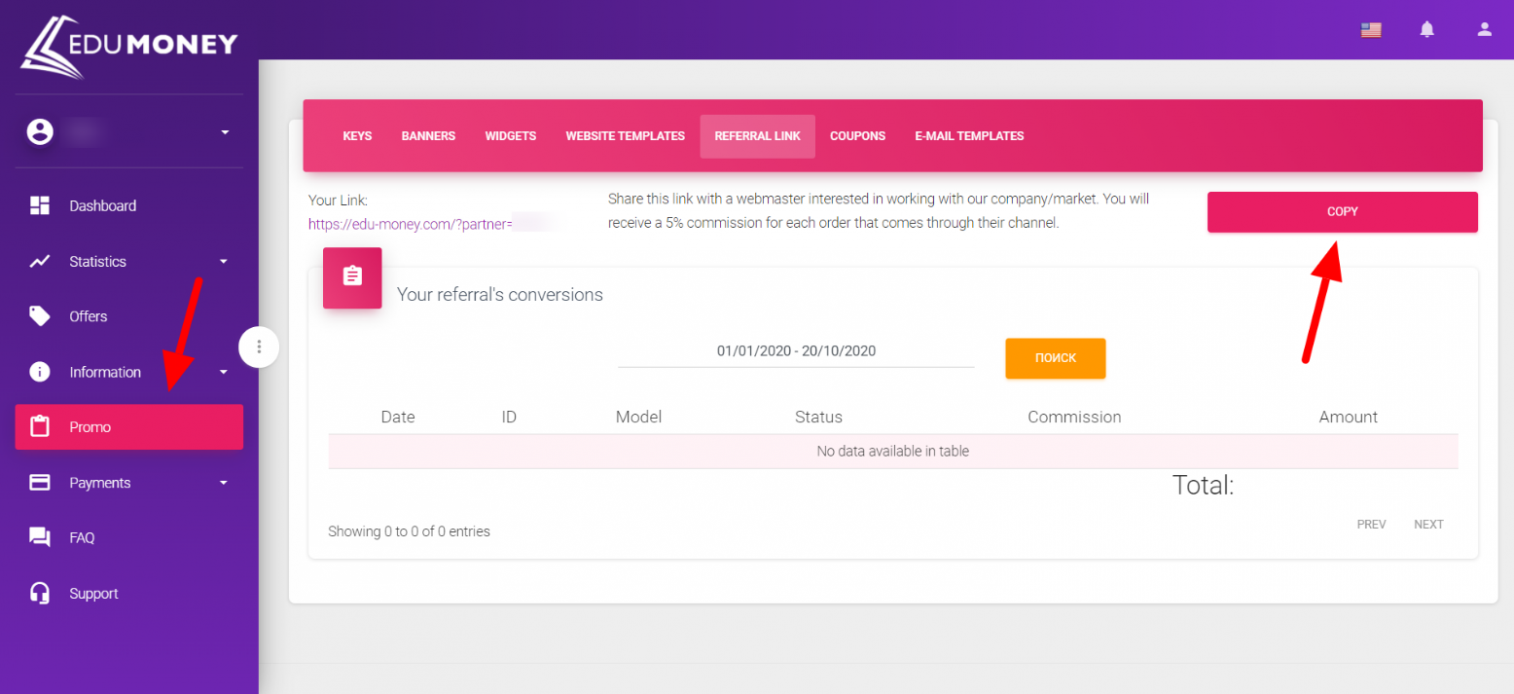 Also in this section, detailed statistics on all affiliates-referrals.
Edu-money.com parameters
Founded in 2016

Accepted traffic: student traffic
Cookies storage time: 60 days
Number of offers: 4
Settlement currency: USD
Payment mode: on request (funds are received within 1-3 days)
Hold: absent
Minimum payout: first payout - $ 150, further - without any limits
Payments via: WebMoney, PayPal, Wire, BTC, Payoneer and etc.
Referral program: 5% from each referral order
Contacts: skype: live:info_565789, ICQ: 675144772, email: in[email protected], telegram: @edumoney, [email protected]
Technical support: 24/7
This is a great opportunity to start making money today! Register using the link and get the first 35 $ immediately after registration!

Share the article

Read. Learn. Do. Earn more money on Affiliate Marketing
Don't miss