Working with advertising on Facebook now is more about mass launches and automation because accounts live less and less, it is more difficult to start, and there are still 24 hours in a day to get a profit. For many, the situation is getting better with the auto-upload services that allow launching dozens of accounts simultaneously!
All you need to do is upload your accounts and proxies to the service, add a payment card, and set up an ad template (targeting, creatives, links). Then the service launches ads independently via the API, and all updates and account data are pulled into the service where they can be conveniently monitored.

And all this is absolutely free! Free? Yes, there are a number of services offering such automated uploading systems by subscription but the guys from From.Dont.Farm have announced their free auto-upload campaign.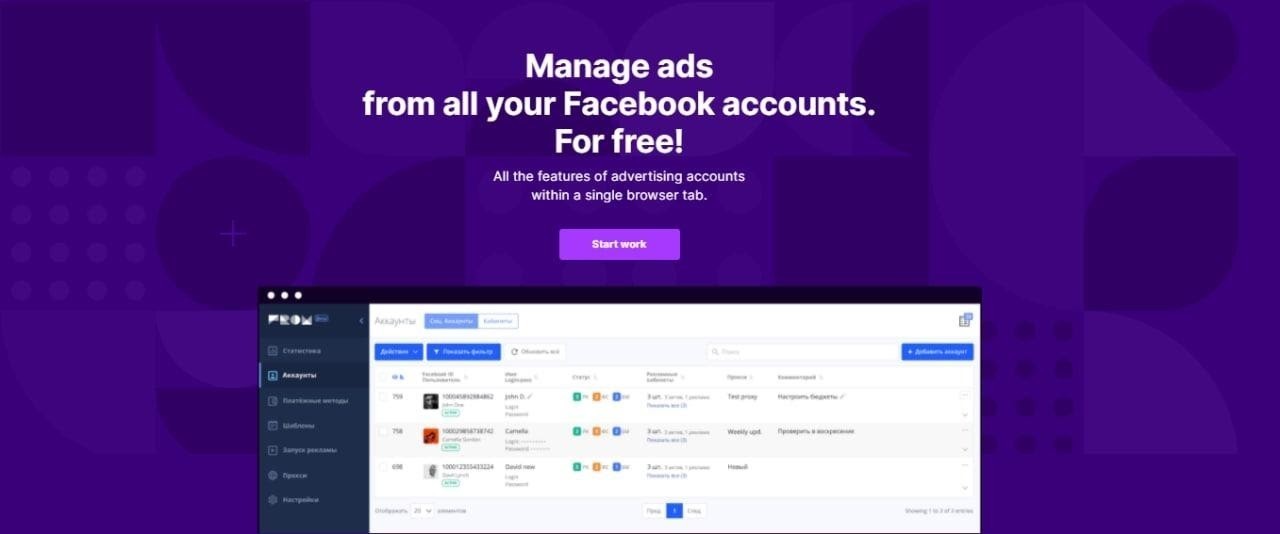 Our team was included in the list of beta testers so we have already worked with it and are in a hurry to share information with you.
From.Dont.Farm is a free Facebook ad auto-upload service
If you have already used auto-uploading, then here you have the main points: the service is cloud-based, adding accounts by tokens, there is no limit on the number of accounts, there is a package addition of accounts, payment tools, and proxies (http/https, socks5), and you can also import useragent and notifications to Telegram.
A white-page generator, fanpage creation, auto-purchase of domains, profile preparation, and a lot of other features will be implemented in the nearest future.

Auto-upload is already working, but, for example, the comment cleaner will be added in a week. If you have any suggestions, please contact the support.

If you want to test it, sign up for free.

For those who haven't worked with such services yet, don't hesitate to ask, we'll puzzle out how to start and how it all works together.

Register and first of all add a proxy:



Next, go to the accounts section and load Ad Cabinet tokens by selecting a proxy:

If you don't know where to view the token: "View page code" > Ctrl+F - "window.__accessToken" and copy the value without quotes.

Add cards:

Create an ad template with the necessary targeting: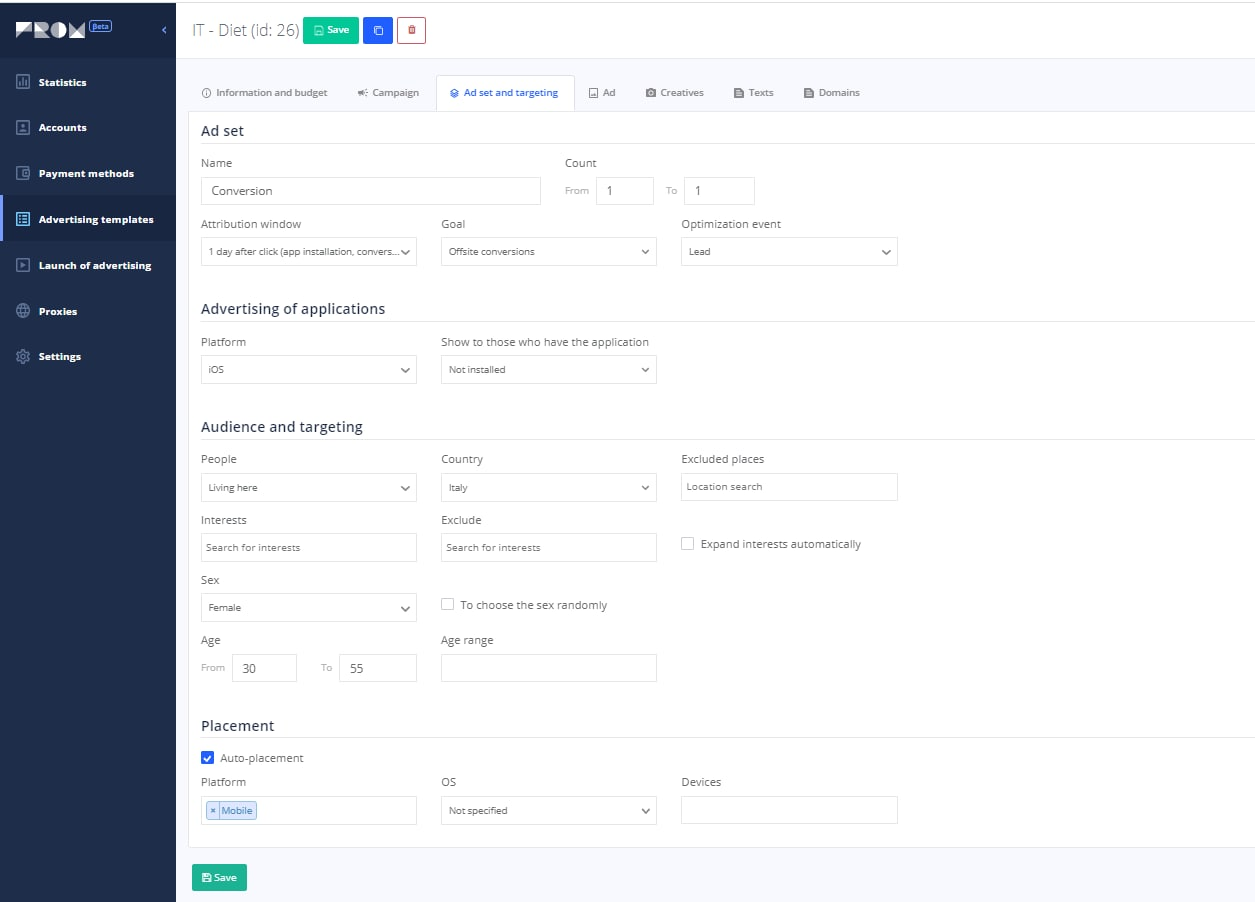 Select advertising accounts, upload creatives, add domains, and send them to uploading:

You can track the work of the advertising campaign in the statistics section - the number of impressions, clicks, expenses, revenue, as well as such key indicators as CR, CTR, CPM are pulled in here.
For convenience, you can analyze it in the context of advertising cabinets, campaigns, ad sets, and ads.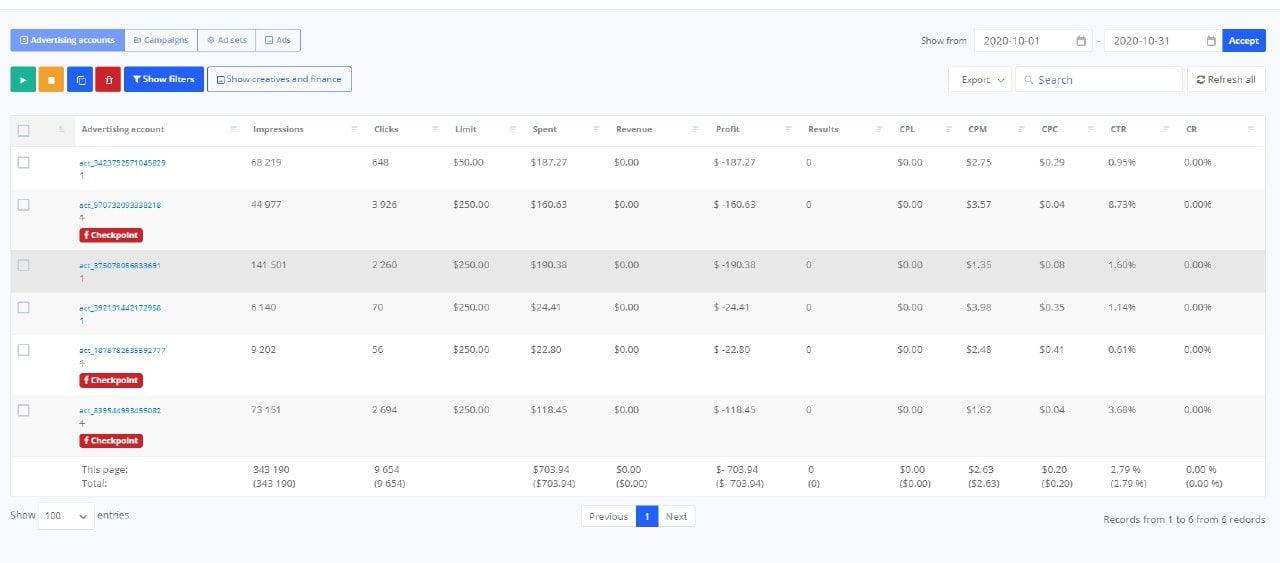 There are also separate statistics of work on creatives.

Data on total spending, billing, and profit are displayed on the Dashboard.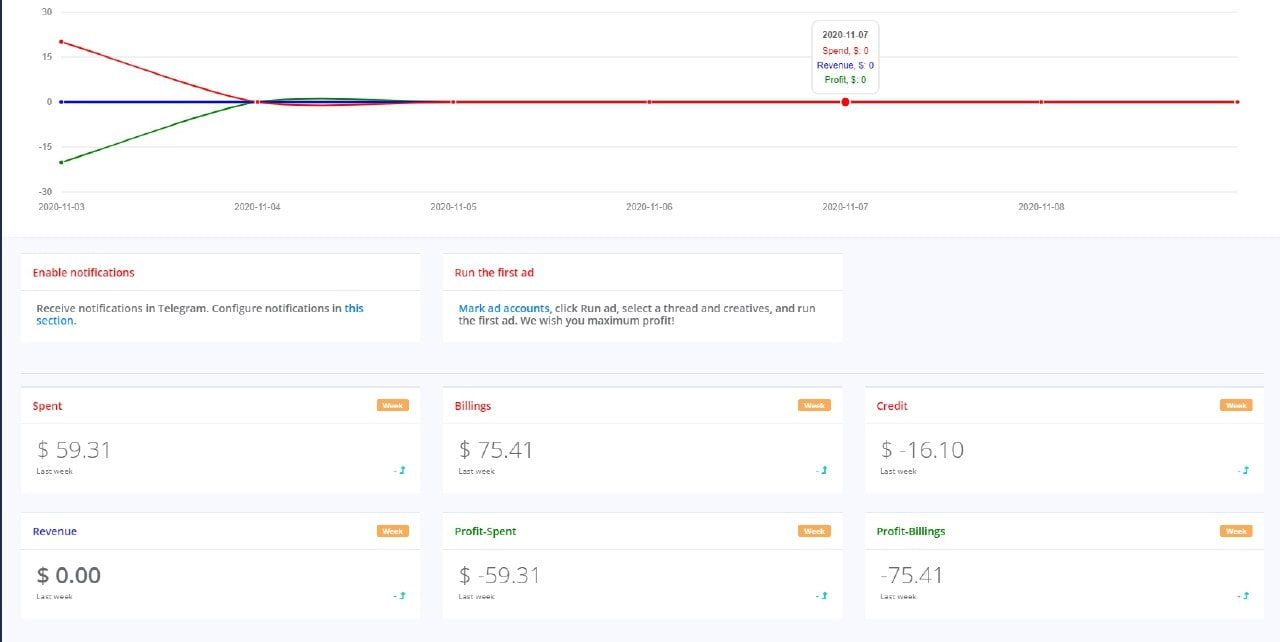 You also have got an option to connect a Telegram bot that will send all updates to your account - a thing that is definitely useful. To start you just need to send your ID to the bot.
Actually, that's it! Fairly simple setup, pretty intuitive for everyone. What can we say about the service? Definitely worthy of attention and will find its audience - everybody loves when it's all for free :)

Marketing or not ... we want all companies to give value for the sake of their promotion. Big respect to the From.Dont.Farm team. Of course, the service is still a bit crude, and we wonder what it will turn into in a month because now it's in the active stage of trial run and is still being added new features.

If you still didn't get around to paying for and testing the auto-upload, try this one. Launches are likely to become much easier and save you a lot of time, which you can spend on something more interesting than uploading ads…

Select high-quality consumables, automate it all, and earn more!

Share the article

Read. Learn. Do. Earn more money on Affiliate Marketing
Don't miss