When people go shopping, they always wish to get a discount or get something cool for a cheap price. Black Friday is one of those periods where those wishes come true. And with Black Friday around the corner, affiliate marketers can make the most out of it. 

What is Black Friday?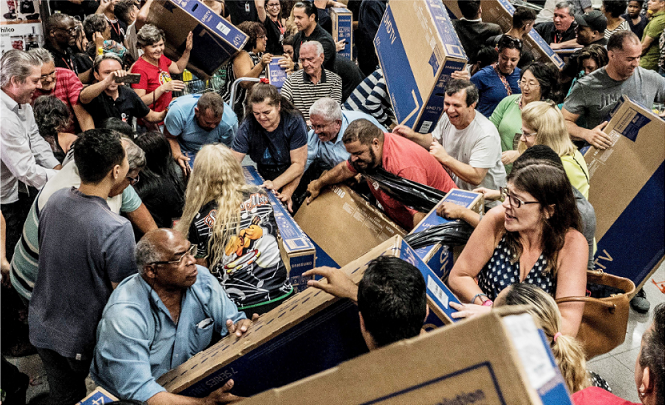 Black Friday comes after Thanksgiving and the following "Cyber Monday". During this time, retailers put out their best deals to kick off the holiday shopping season. With most of the popular shops all over the US and some around the world putting up their products on sale, online shoppers will flock to the stores to get the best deals. 
As an affiliate marketer, you would want to maximize your affiliate marketing activities and capitalize on your Black Friday efforts. So, here are some tips and tricks on how to maximize your Black Friday results. We are going to break it down for your in three stages:
Pre-Black Friday
On Black Friday
After Black-Friday
Pre-Black Friday (preparation in advance)
You should be familiar with the concept that preparation is the key to success. Preparing in advance gives you the advantage to plan for the unknown and get acquainted with your strategy. 
Find the best offers 
This is something you should be doing on any normal day, so you should double your efforts when it comes to Black Friday. For this, you need to make sure that a list of the offers is ready before the holiday. There are some offers that will only be active on Black Friday for a short period of time. So, it is important to test out different offers on various traffic sources to check their performances. 
Gift Recommendations
Holiday time is a period when people give out gifts. Many people find it difficult to decide what to give as presents. It will be really helpful for your visitors if you could dedicate an article with a list of items that are great to give as gifts. 
Create a special offer page
Creating a special offer (landing) page with great offers is one of the best ways to drive traffic on Black Friday. During this period people are always looking for deals and you may get multiple conversions through your landing page. So, here is what to do:
Create the landing page in advance.
Check with your affiliates to know the special offers that they have.
Make sure that you update the landing page with the special offer on Black Friday.
Another trick you can use is by setting your landing page in such a way that it gives the visitors a sneak peek of the upcoming sales. This will entice people to sign up for notifications when then the deals become active. You could add a countdown on the page for people to know exactly when the deals will go live. This will make the page more interesting and visitors will interact with it more.
Identify your best source of traffic
It is important to know which sources your most traffic is coming from. Not all your traffic sources will respond well to your offers. So, you need to test and see which sources are most effective. You will need to use broad targeting and a good tracker to determine your best source of traffic. Concentrate your attention to good sources of traffic and make sure you use push ads and your ad formats. Push notifications will be very great to notify people about your offers. 
Collect leads in advance
Black Friday should not be the day when you go about trying to collect leads. Leads should have been collected in advance. You need to find the people that are interested in your offers early. To collect leads, you need to run sweepstakes. Then on Black Friday, you can share your offers with them. Once you have identified those who are interested in your offer, you can concentrate on converting them, instead of competing with other affiliate marketers on random populations. 
Share it on social media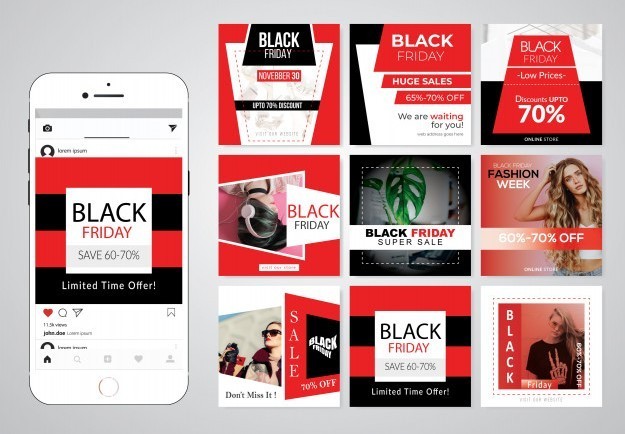 Social media is a very good way to pass information across. You can create a post on your landing page and share it on social media. This will definitely bring you more traffic. You should push your friends on social media to share, like, and comment on your post about Black Friday. They can even update their statuses with the post. This will make it more popular and also bring more traffic. 
On Black Friday
On an actual day, here are some of the things you should be doing:
Burst offer campaign
On this day, there are fast deals, one-day sales, and a huge reduction in price. This brings about scarcity. To profit off deals you can run dynamic, burst, and targeted campaigns.
Push Ads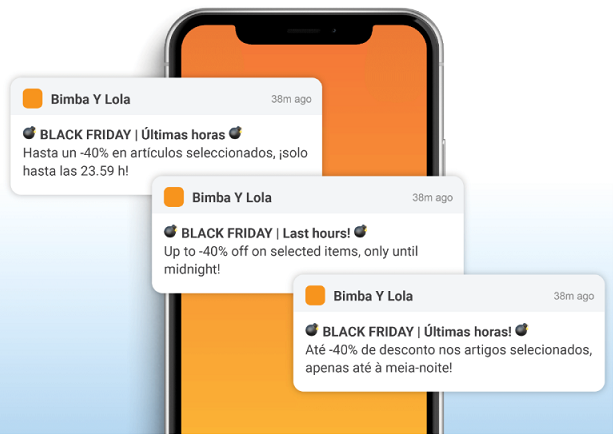 Push Ads are one of the best and most popular ad formats now. You can send adverts to users' devices and get feedback instantly. This ad format also brings in lots of impressions and conversion rates. So, make sure it is not left out. 
Use Premium Traffic Sources 
Make sure that the traffic sources you are using have a proven track record on higher conversions. Don't just choose anyone because you think it is cheaper. Note that quality traffic brings about a higher rate of conversions, and this, in turn, means more profit for you. 
Follow up on the leads you collected earlier
Since you had collected quality leads earlier, now is the time to follow up on them and send your offers. This works so well and you will see a higher percentage of conversions. It is much easier this way because you will be targeting people who have already shown interest in your offer. 
After Black Friday
Do not slow down
Note that Black Friday is only one of the many days to take advantage of deals. There is also Cyber Monday which is just a few days later. You can still find deals from companies that run for the whole week even when Black Friday is over. You should capitalize on such deals. Also, people will not stop looking for gifts for loved ones. Make sure you have something to offer them. 
Check your results
This holiday period keeps affiliate marketers busy applying the knowledge they have gained so far. It is important to analyze your results during this period to check what gave you the best outcomes. This information can be used for future campaigns.
Retargeting
Remember that the leads and information you have collected will remain with your forever. These people have become life potential customers for any of your products. In the future, you may even have offers that give better deals than that on Black Friday. So, you can retarget your leads. 
Conclusion
Once everything is done, you can now rest and enjoy the fruits of your labor. Black Friday has a lot to offer. Note that during this period, people are hunting for deals, so it should not be difficult to collect leads and customers. Make the best out of this period and get the experience that will help you for the rest of your career. 
Share the article

Read. Learn. Do. Earn more money on Affiliate Marketing
Don't miss