OfferVault is like the Google of affiliate marketing. Here, affiliate marketers can find various services and products to advertise on their blogs or websites. You can also search and find ad networks and traffic sources to use. At first glance, many people mistake it for an ad network. It is not a network to which you can register and start earning money from commissions. It is more like a search engine. OfferVault has a large base of offers, traffic sources, and ad networks for you to choose from as an affiliate marketer.

In this article, we are going to be showing you how to use OfferVault. So, let us begin!
OfferVault Review
The first thing to catch your attention is the search bar. There, you will be able to find cool offers, affiliate networks, and traffic sources. Note that the search bar will give results depending on which of the options you have chosen. You can also filter the results according to network, category, and countries when you are searching for offers.

Click on the offer that catches your eye and you will be directed to a page that contains info about the offer.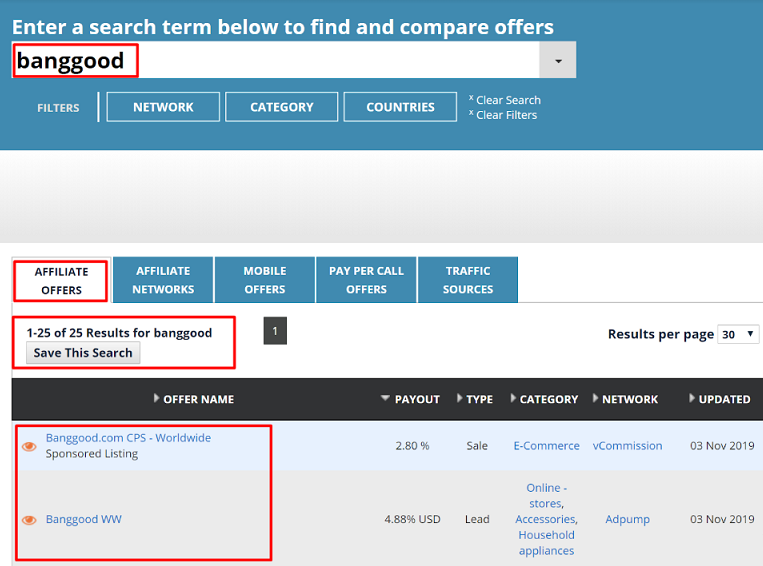 From this page, you can directly join the offer's ad network by clicking the Join Network button.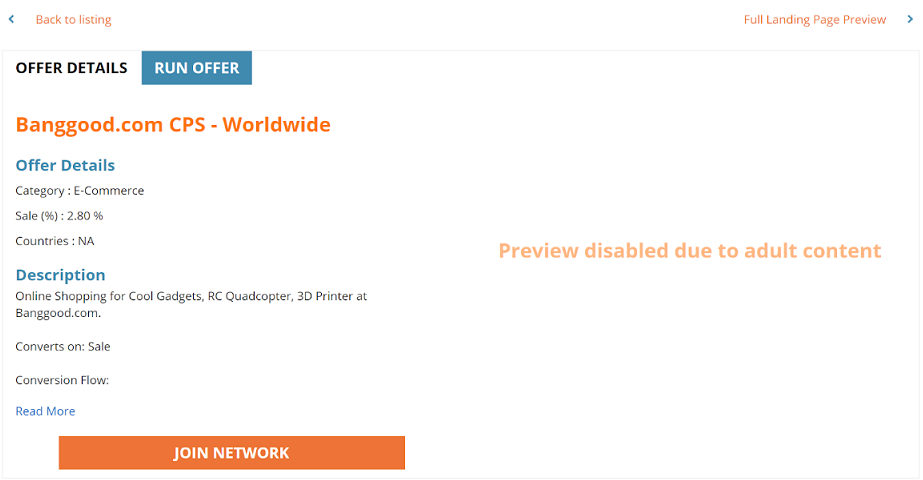 This will automatically redirect you to the ad network where you need to create an account to get started promoting the offer. Most often, the network will provide you with an affiliate network representative who will help you get started.
If you want to search for an affiliate network, all you need to do is click on the Affiliate Networks tab and then input its name in the search bar and press Enter.
Click on the affiliate network and you will be directed to a page with where you will find information about the affiliate network and its offers. You can also click on the Join Now button to sign up.
To search for mobile offers, pay-per-click offers, and traffic sources, you need to follow the same steps as above. Many people make the mistake of searching for an affiliate network or traffic source while on the offers tab. Unfortunately, you will find nothing.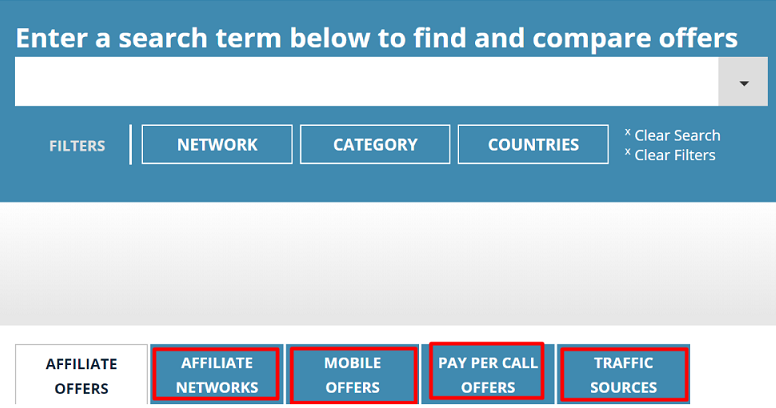 Pros and Cons of OfferVault
Pros
It has a very large and consistent base of offers with high payouts to choose from
OfferVualt is 100% free to use.
You can also advertise your own offers here.
You can sign up for free to have access to their webinars that teach you how to be successful as an affiliate marketer.
Free training videos.
You do not need a website to use OfferVault.
Cons
It is sometimes redundant and annoying to join an affiliate network each time you want to promote a new offer.
Some affiliate networks do not accept newbies and have geo-restrictions.
You need to do lots of research about the offers to find one that suits your audience.
There is no referral program.
Do you have to join OfferVault to use it?
NO, you don't have to join. It is free of charge and open for everyone to use. As we mentioned above it is a search engine.
Conclusion
OfferVault is a good place to find offers to promote. More important, you can compare affiliate networks to find out which ones are available and best for you. This place is good especially when you are starting as a newbie because you don't need a website. So, spend some more time on the OfferVault and master how it works. It will help you earn.
Share the article

Read. Learn. Do. Earn more money on Affiliate Marketing
Don't miss