In the digital world, especially with affiliate marketing, it is critical to understand everyone's function, as well as the roles that individuals and businesses play. Ad networks are constantly requesting that you sign up as a publisher or advertiser, but before you do so, you must first understand what they mean. In the following lines, you will know the difference between advertisers and publishers as well as what they represent. Buckle up!
Definition of advertiser in affiliate marketing
An advertiser is essentially an organization that has a product or service (CPA subscription/sale offer or CPI app/game offer) and relies on another source (in this case, the publisher) to advertise that product/service ad on their behalf.

They are looking for users to purchase this good/service, which is why they authorize the publishers with publishing their ad and driving traffic to their offers. In other words, publishers manage the ad and direct high-quality users to it in order for them to eventually purchase.

Each offer has its own set of rules for how it can be promoted. This includes the type of traffic that can be directed to the ad, the types of ads that can be used, where the ad can be placed, how it will be promoted, and so on.
Definition of publisher in affiliate marketing
A publisher can be an individual or a company. They are responsible for connecting the advertiser's product to the end-consumer because they provide the traffic. A publisher's job is to take care of ad promotions and to look for the best quality offers to ensure that they deliver the best product, resulting in a high monetization rate for the traffic.

There are media buyers who buy traffic on ad networks, webmasters who get organic traffic from their websites, and social marketers who get traffic from social networks.

There are various types of publishers based on what they do and how they get their traffic. You could also say that different types of traffic perform differently on each offer.
Advertiser and publisher goals
The secret is that both of these groups must collaborate in order to succeed and achieve positive outcomes for all.

Once the advertisers make money based on the number of contacts their audience has (views, downloads, and clicks), they need a place to have these clicks, which is why they need publishers because they own the websites that will display offers to their audience.
Publishers will assist advertisers in setting the best bids and attracting the best qualified traffic, while the goal for publishers is to deliver a 100% fill rate with ads.

In one word, they both need each other in order to have a steady source of income. One wants to convert leads into clients and needs the other to make sure it happens when the offers are ready.

What's the difference between advertisers and publishers
Publishers and advertisers may belong to the marketing world and even share some similarities, however, the contrast between the two is not to ignore. Here is a list of some key differences between publishers and advertisers:
Who spends vs who collects
An advertiser is the person who pays to have his advertisements displayed. A publisher is the person who receives payment for displaying advertisements on his website. We can easily identify a company with an ad campaign as the advertiser and the third-party they are using to promote their product/brand as the publisher.

Who's the owner of the product?
Because he is the one who commands the product advertising, an advertiser owns or controls the actual product or service that is being advertised. The publisher promotes the actual product or service and directs the user to the advertiser's page where they can fill out a form, make a purchase, or read more about the product.

What they represent
A retailer or merchant is another term for an advertiser. A publisher can be an affiliate, a reseller, or simply a website that promotes businesses.

Advertisers and publishers are both involved in the same game, but in different ways. Advertisers are the owners who require users for their great content, and publishers are the great traffic providers who change their offerings with high quality users.
Earning factors
Earns money through ROI, or by selling the advertised product. Earns money by publishing advertisements.

Publishers are the individuals or businesses in charge of connecting your advertising products to end users because they are the traffic providers. These players are in charge of advertising and locating high-quality deals, believing that advertisers will deliver the best products in order for them to earn a high monetization for their traffic.
Way of doing things
Those who use Google AdWords are always advertisers. Publishers are those who sign up for AdSense and are paid for running advertisements.

When Facebook runs ads for multiple advertisers, they are publishers here, and when they promote themselves on other partners, they are advertisers here. It's as if whoever publishes your content is a publisher.
Can an advertiser be an affiliate marketer without own product
People will always click on a product that they believe is valuable. Value is what will compel anyone to click on a report containing the information that a specific individual requires. If there's one thing I've learned from affiliate marketing, it's that a service or product must be able to add value to the lives of its customers.

If the product is a make money online product, for example, I won't bother unless it can add value to my life. If the offer is reasonable and not too good to be true, I will definitely buy it.

So, can you advertise a product that you don't own? Absolutely! And that's the beauty.

Examples of advertisers, publishers and marketers
Brand Publishers
Adobe
Most people have heard of Adobe and have used one of its software products, but did you know that CMO.com is owned by Adobe?
The mission of CMO.com is to "deliver marketing insights, expertise, and inspiration for and by marketing leaders — all with the goal of assisting CMOs, senior marketers, and their teams in becoming better marketers and delivering standout experiences in a digital world."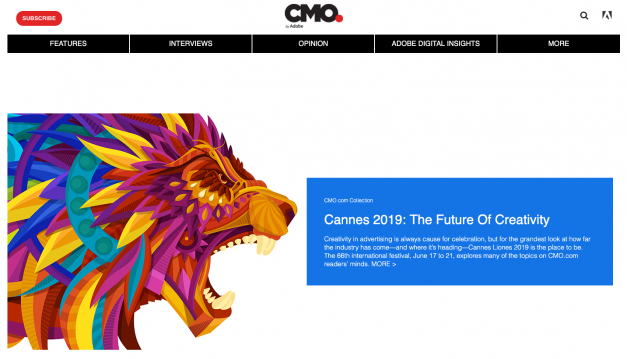 General Mills
One of the oldest and most established traditional food brands is also a cutting-edge brand publisher, which may surprise you. General Mills, the company behind Cheerios, Häagen-Dazs, Yoplait, Nature Valley Granola Bars, Pillsbury Dough, and Gold Medal Flour, is also the publisher behind Tablespoon.com.
Tablespoon is a stand-alone cooking and recipe site that aims to "inspire through doable ideas — from fresh dinners with creative twists to clever apps and easier-than-they-look desserts, we believe that food is best when food is fun."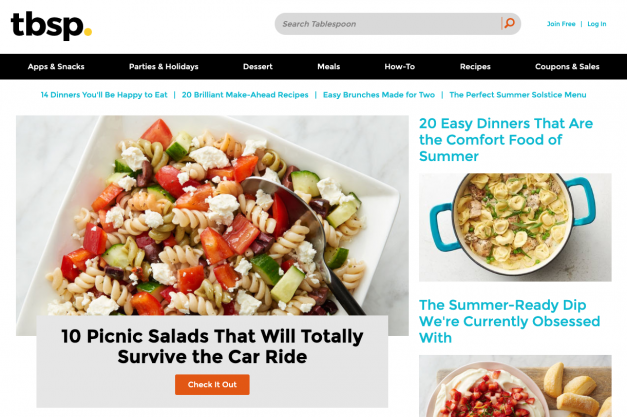 General Electric
General Electric can trace its roots back to the 1800s, when it was one of the first twelve companies to be listed on the Dow Jones Industrial Average. Today, GE is a multinational conglomerate with holdings in a variety of industries, including aviation, healthcare, power, manufacturing, venture capital, lighting, and oil and gas.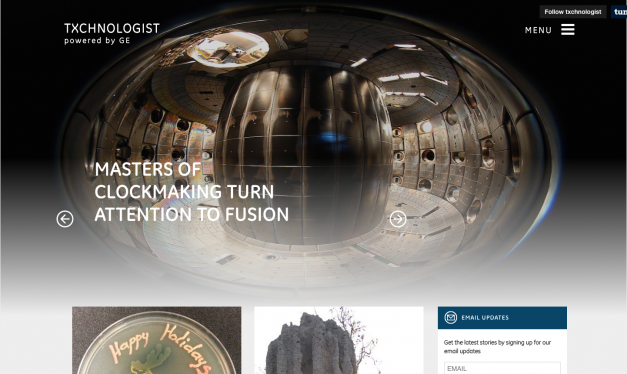 Example of Marketers
McDonald's
McDonald's arch design is well-known around the world. Showing someone its logo is enough to identify it without telling them its name. Its well-known tagline "I'm Loving it" complements the food variety it offers. It is also due to the marketers that McDonald's is now recognized as an eating establishment that is affordable to the masses, neat and clean, has a good variety of food, has quick service, and consistency in taste and serving.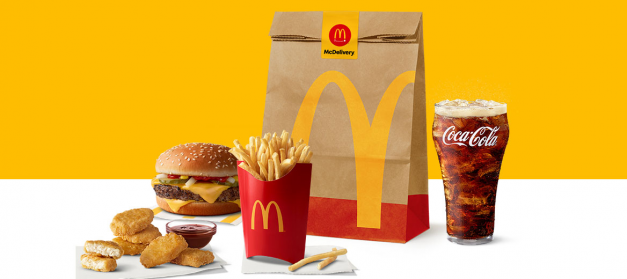 Vodafone
Vodafone's ZooZoo campaign, which included TV commercials, online ads, and print ads, created a buzz in the market and helped the company become a top-of-mind brand.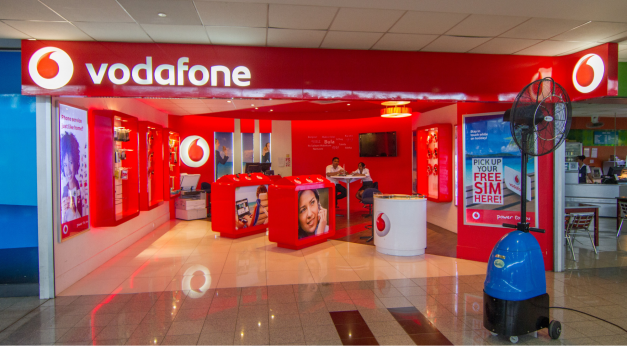 Coca-Cola and Pepsi
Coca-Cola and Pepsi launch new campaigns every season in an attempt to establish a strong connection with their customers.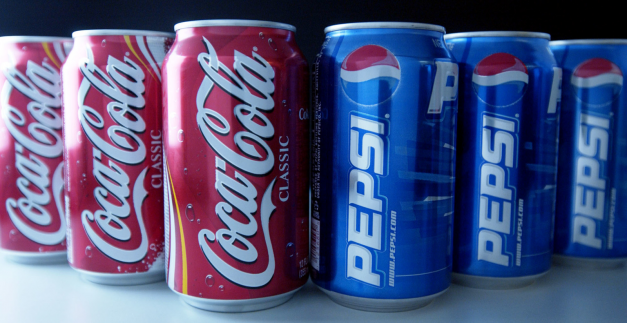 How not to be confused by affiliate marketing terminology
Let's not fool ourselves – affiliate marketing comes with a lot of new terminology. It may be difficult to determine the precise definitions of unfamiliar words and phrases if you are new to the field. While it is common to get confused, learning the correct affiliate marketing terminology is critical.

For starters, shared language can help you find common ground with others in the industry. Knowing the words your fellow marketers use allows you to communicate more effectively. In addition to avoiding misunderstandings, it can help you position yourself as an informed and knowledgeable affiliate.

This reputational component is also necessary for gaining more partnerships. You demonstrate professionalism by correctly using affiliate-specific terms. It's an easy way to convey expertise and authority. This can help you build brand visibility.

Finally, expanding your vocabulary is an investment in your future. You can expect new words to be derived from old ones as technology and trends evolve. As a result, having a firm grasp on today's affiliate marketing terms can prepare you to adapt and become a top sales performer.

Tips for publishers, advertisers and marketers
Affiliate marketing allows all types of content makers, advertisers,publishers to profit from purchase intent. Product launches can be used to build a commerce strategy for tech and electronics reviewers. Lifestyle influencers can earn commissions on social media by promoting fitness products or sharing travel deals. The options are truly limitless. Here are some tips and tricks to help you expand better in the advertising world:

Expand your merchant/program portfolio options
Most marketers/publishers begin by doing business with a single merchant or company, usually the ones that are already established, because they have easy-to-understand and implement affiliate programs. However, these internal programs rarely provide the best rates or the most in-demand products. Not to mention, when you're tied to a single partner/merchant, any change in their commission rates can completely devastate your revenue stream.

Maintaining a strong and diverse partnership portfolio ensures that no single vendor/affiliate/marketer has a disproportionate impact on your earnings, and it allows you to adjust your strategy in response to market fluctuations. You should cast a wide net when selecting programs or any merchant.

Determine the effectiveness of your strategy
When considering new partners or affiliate programs, it's tempting to only target those who pay the most. But keep in mind that the commission rate is only one aspect of overall performance. When evaluating your affiliate marketing success, consider the more comprehensive measure of "earnings per click" (or EPC). In addition to commission rate, this metric considers conversion rate and average order value.

Weigh your options
As previously stated, the opportunities for affiliate earnings are practically limitless. You can include affiliate links in a variety of written content, such as product reviews, buyer's guides, and discount sites. You can use affiliate link placements and shoppable images to leverage social channels such as YouTube, Twitter, Instagram, Pinterest, and Facebook. To supplement your editorial content, you can monetize search traffic or create a curated storefront.

Affiliate marketing provides incredible flexibility for all types of publishers, so your earning potential is only limited by your imagination. Take some time to experiment with different strategies to see what works best for your specific audience.

Conclusions
Affiliate Marketers (also known as Affiliate Marketing) Publishers are digital publishers who promote products or services that they do not typically own. In exchange for a percentage of the conversion, these affiliate marketers receive.

As a result, affiliate marketing publishers earn a commission on all sales and profit on a pay per sale or pay per lead basis. They promote the products or services of affiliate advertisers.
Affiliate advertisers, on the other hand, rely on affiliate marketers to promote their products. They hire high-quality affiliate marketers in order to generate a sizable income from affiliate marketing. They must provide excellent offers as well as effective affiliate marketing strategies in order to increase sales and income.
FAQ
Who is an advertiser?

An advertiser is defined as someone who owns a product or service and wishes to sell it, and thus requires ad space to do so. It means that an advertiser pays to have their ads displayed. As a result, an advertiser profits from the sale of the advertised product. They create ad campaigns using tools such as Google Ads. A merchant or a retailer is another term for an advertiser. Their goal is to sell products and services through online advertisements.

Who is a publisher?

The publisher is the person or company in charge of connecting the advertiser's product with the end-user. As a result, the publisher serves as a traffic provider for the advertiser. It means that the publisher is in charge of promoting the ad. They seek high-quality offers and rely on advertisers to deliver the best product possible in order to achieve a high monetization rate for their traffic.

Who is an affiliate marketer?

An affiliate marketer or publisher is a marketer adopting an advertising model in which a company pays third-party publishers to generate traffic or leads to its products and services. Commission fees are ways in which affiliates find the motivation to promote the company.

What do these professionals have in common?

All these professionals work towards accomplishing a unique goal which is to promote a company's product/brand in exchange for an incentive. Their commission can be based on a lot of things such as CPAs, CPCs etc.
Can a marketer purchasing traffic from an ad network be essentially an advertiser?

The process of purchasing ad space to promote your message is known as media buying. It's essentially buying paid traffic to increase brand exposure. The best thing about affiliate marketing and media buying is that they are two sides of the same coin and are not mutually exclusive. However, a marketer can be considered an advertiser as their main work is based on promoting other's products.
Share the article

Read. Learn. Do. Earn more money on Affiliate Marketing
Don't miss