Kadam.net is one of the largest advertising networks created in 2012 on the basis of modern technologies and offering comprehensive solutions for any customer task. This review will show why you should choose a platform no matter who you are: advertiser, affiliate, publisher or agency.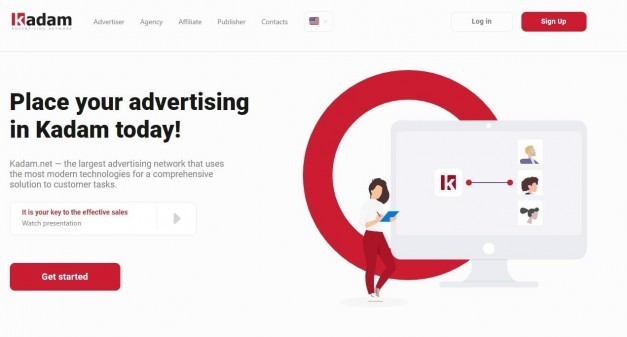 Features of the Kadam.net Advertising Network 
The features of Kadam.net include such important things as:

Traffic from around the world (195 countries!) – its volume is limited only by your budget.

Detailed statistics grants access to total control and perfect management of each launched advertising campaign.
Advanced targeting configurations.
Maximum results can be achieved thanks to various types of payments, auto optimization rates, general chat and personal manager. 
Reference quality is built on an advanced anti-cheat system, DMP platform and analytics tools.
Work with all niches.
But one of the main features of Kadam.net are its available ad formats. Being a multi-format network, it offers the following most popular positions:

Banners – perfect for image campaigns.

Native ads – source of high-quality traffic and high RoI.
Push notifications – innovative method to show your message.
In-app push – guarantee of being seen.
On-site push – suitable for web surfing via any browser.
Clickunder – source of constant customer flow. 
Video ads – for those who prefer to watch.
As one can see the choice is really big – take what you like and start your advertising right now. Don't forget to pay attention to the vertical and permitted sources of traffic. 

How to Replenish Kadam.net Account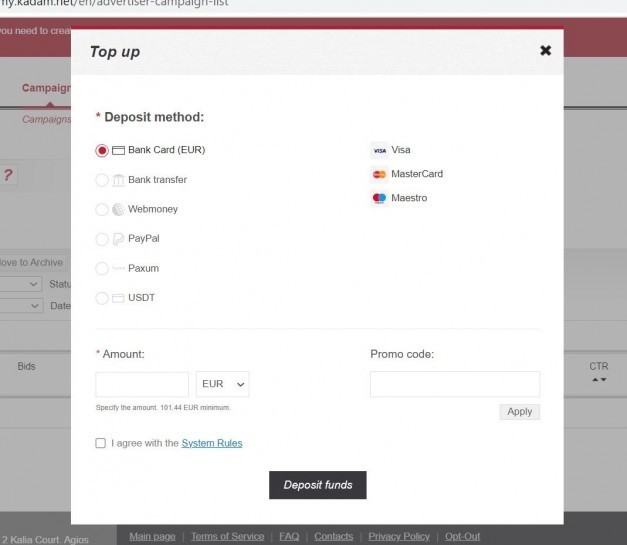 Account top-up is standard here: at first, the minimum balance is $100, while the subsequent deposits should be at least $50. There are several ways to deposit money.

Bank card

Bank transfer
Webmoney
PayPal
Paxum
USDT
Dollar, euro or ruble are available as topping up currencies. One more thing to remember is that you have to fill out your real data. 

How to Launch Advertising Campaigns with Kadam.net
Campaigns on Kadam.net can be launched in several steps. First of all, you have to adjust several parameters like campaign name and URL, payment model and some more. The full list is in the picture below.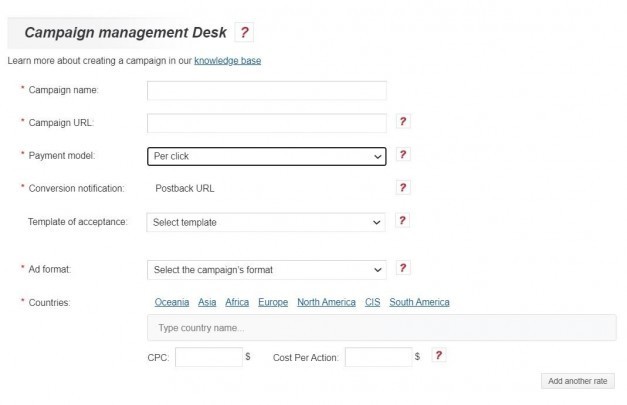 Then you have to specify the regions, cities, connection types, ISPs and categories.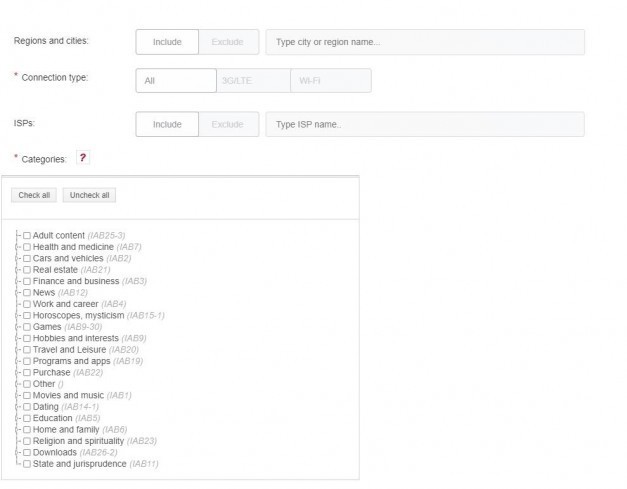 And the final step includes such parameters as audiences, browser language target, setup of exclude and include lists, blocks by IP , campaign limits and time targeting.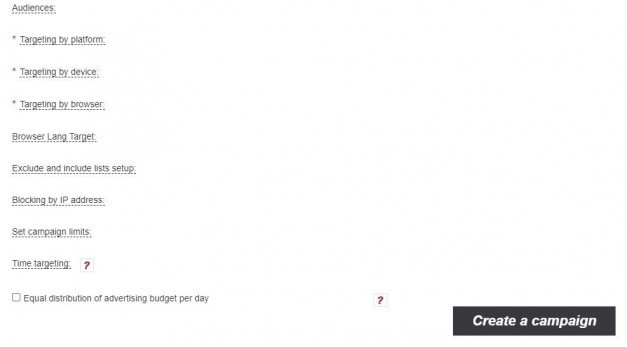 Add here creatives and moderation and that's all – you can start your advertising campaign right now. 

And what about benefits? Here they are. Advertisers from Affiliate Valley can use a promo code for +10% topping up – AV10TOP that can be applied in a personal account and is suitable for all the users. 

Contacts and Feedback
If you have any questions left, you can contact Kadam.net on social media accounts. 

Share the article

Read. Learn. Do. Earn more money on Affiliate Marketing
Don't miss