Instagram is one of the most influential social media networks. It has around 1 billion active users and about 500 million users access the platform on a daily basis. This only shows the number of people you can reach if you use this visually-oriented platform. So, if you are ready to dab into affiliate marketing or you want to spread your affiliate efforts on a new platform, Instagram should be your pick. 

In case you are new to the whole affiliate marketing business let's clarify quickly what it stands for. 
As Pat Flynn concisely explained it on her website Smart Passive Income, "Affiliate marketing is the process of earning a commission by promoting another company's product (or service). You find a product, promote it to others, and earn a piece of the profit for each sale that you make. In other words, when you help another company generate sales, you get a cut!"
It seems quite simple, right? Well, it may sound like it doesn't take much work, but in reality, it demands strategy and commitment.
Affiliate marketing is a well-distributed marketing tactic so you need to find a way to get the audience's attention and make it work. Instagram's great engagement rate definitely works in your favor. Therefore, this platform is your opportunity to succeed in the affiliate marketing world. 
However, you need to know the best ways to approach affiliate marketing on Instagram. That is why we have prepared the following tips for you. 
1. Add a Link in the Bio
Instagram doesn't leave you much choice when it comes to linking. This might seem like a disadvantage at first, but considering the attention you'll get on Instagram, linking options shouldn't trouble you.
The most common way of sharing an affiliate link is in the Instagram bio. It usually looks something like this:

The affiliate link is added in the bio because the link isn't clickable in the post description. Of course, you can type in the link in the description but then the users have to copy it and paste it to their web browser. Since we live in this fast-paced world where people got used to getting things through a few clicks, adding a link in the bio might not work well.
You can add a post about the product and just direct the users to click the link in the bio if they are interested. This is one example of how to do it: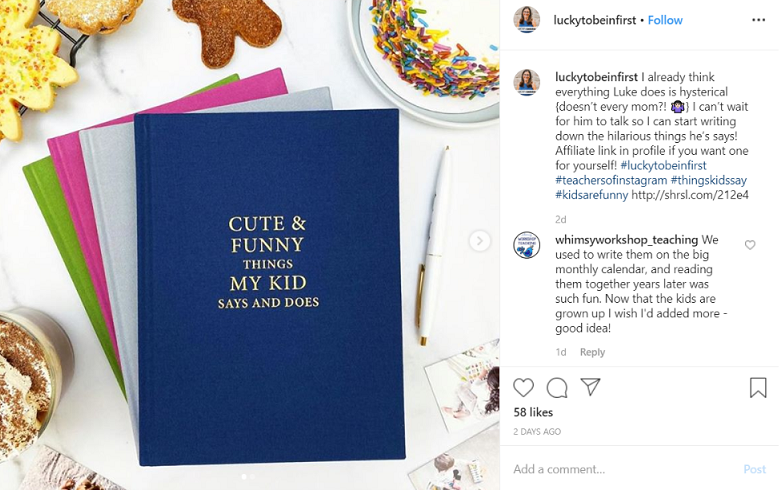 The thing you need to know about the bio is that you can only add one link. Which leads us to the next advice.
2. Use Instagram Gallery App
Since the bio limits your options of adding affiliate links, the smart minds of the digital world have invented the solution. That solution comes in the form of a Linkable Instagram Gallery App.
The Instagram app Later is offering a Linkin.bio service that allows you to host multiple affiliate links on their gallery app.
The way it works is that you link your Linkin.bio profile in the bio. That link will lead the users to a clickable Instagram gallery page that will lead them to your affiliate links. 
Another option is to use a link service such as LinkTree. This service gives you one link that you can add to your bio and when the users click it, they'll be taken to your page where all the content is stored. 
3. Post Instagram Stories
Statista states that in January 2019, Instagram reported that 500 million users worldwide post Instagram Stories daily. 
"Stories are very much liked by the users because they are usually more spontaneous and real. While Instagram posts are carefully picked content, Stories can contain lively images and videos that depict everyday life," explains Samantha Rudy, a digital marketer at TheWordPoint in her recent interview about using Instagram Stories for marketing purposes. 
One of the ways to promote a product through Instagram Stories is to shoot a short video that introduces the product. It is important that you invite the users to use the popular "swipe up" if they like what they see on your Instagram Story.
Stories can take up to 15 seconds so adapt your videos accordingly. If you record and want to post a longer video, Instagram will cut it into sections. 
Even though Stories last only 24 hours, if you want to prolong their life you can add them to Highlights and it will stay there as long as you want to promote that product. 
4. Offer Affiliate Discounts
Who doesn't like to save some money and get the product as well? Discounts are a great way to encourage people to give the product a try.
Promote a product discount through a post to get the attention of the users and motivate them to click the affiliate link. 
The discounts usually range from 15% to 30% and the users get that percent off of their order by entering a discount code or coupon code. 
The post doesn't even need to lead to an affiliate link. All it needs to include is the code that will enable users to get the specified discount. This is great if you don't want to overwhelm the users with more affiliate links but you still want to use affiliate marketing. 
5. Run Contests
Contests are one of the most entertaining and engaging ways to interact with the audience. Multiple benefits come from running a contest and getting people to notice the company is one of them.
All you need to do is to post about the contest, specify the prize, and give the users information about the requirements. One of the requirements can be that the users click on the link that will lead them to enter their details. This contest will promote the product and raise brand awareness.
Besides that, contests are perfect for increasing online presence since one of the requirements can be to follow you on all social media platforms.
Contestants can also be asked to add their email address and you can use that information for email marketing. 
Some Final Thoughts
Affiliate marketing and Instagram make a powerful combination and you don't want to miss this opportunity. The above-mentioned tips lead you through some basic steps that you need to follow in order to form your affiliate marketing tactic. 
During the whole process, actively keep track of the progress by measuring the click-through rate, conversion rate, average order value, incremental sale, and return on investment. These parameters will show you whether your actions are taking you in the right direction or you need to make some changes. 
The article was written by Erica Sunarjo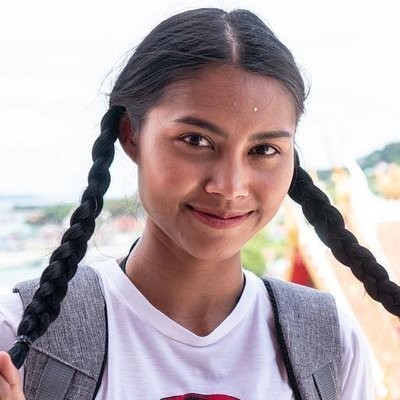 Share the article
Don't miss