Being very transparent and pure with people and expanding the knowledge, here is the key to get success in the affiliate marketing field, even if you got into affiliate marketing by mistake. Ian Fernando is sharing his experience in the industry to guide you to success!
How can you identify yourself in the industry?
Sure. My name is Ian Fernando and I have been in this affiliate space close to 15 years now. I started in the online world as an e-commerce baby selling on eBay and buying in bulk from Alibaba at the time. I then moved to digital products than affiliate marketing. The best part about affiliate marketing is that I do not have to deal with customers and the support, just send conversions.
How did you get into affiliate marketing?
I got into affiliate marketing by mistake actually. While I was doing e-commerce I realized I didn't want to deal with customer support at that time because I was still working 3 jobs and I just wanted to slowly remove 2 out of the 3. My goal was to have one job that was it, I didn't see myself as an affiliate or an online marketer. Eventually, I googled "how to make money without customers" and affiliate marketing came up. Azoogle was the first affiliate network that I worked with which got my start in the game. They gave me the right offer at that time and told me what keywords to target.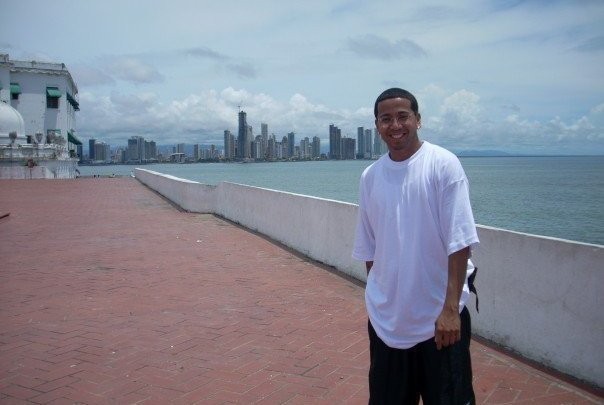 What are your main breakthroughs and the biggest challenge in the industry?
Let start with the challenge in the industry and that is rapid shift changes. One day it can be a nice warm day with the perfect breeze. While tomorrow can be a thunderstorm while it is pollinating! That is the challenge dealing with the up and major downs of this industry but using your talents to make sure that you can past through it and survive.
My main breakthrough is understanding data because I believe you need to understand data to be creative in this game. Traffic sources shift and change and you need to understand how that interacts with your offer or product.
Do you still run some offers by yourself? In your opinion, which verticals/offers/GEOs work best in the industry at the moment?
I do run small offers on and off. Lately, I try to run businesses form the experiences that I have learned while doing affiliate marketing. Affiliate marketing gave me the skillset to be where I am at today. With regards to verticals I believe in the evergreen, they will never die. Health/Wealth/Relationships. I would start in the international space if you are a beginner. When I first started I promoted sweeps, dating, email submits - easy offers to get started and to be excited when conversions happen.
As everybody has known, you will be a speaker at AWE this July, congrats! Will you share some insights with the audience? About what will be your speech exactly? Why we definitely need to be there?
Yes, this will be my second time speaking at Affiliate World. My first gig was in the first event they threw in Bangkok. I will be speaking about push advertising a fairly new traffic source which has been around for I believe 2 years already. Lately, everyone has been jumping into it. With Push, I want to say it relates to pop because anyone can create their own push traffic source. The big difference is these are options, users have to choose to option to receive these notifications and the quality is usually higher.
I will be discussing the push on a panel with other push advertisers. We will talk about traffic strategies and how to make the best of push advertising. It is a different style of traffic but it can be very profitable.
Share with us some secrets: what traffic sources, GEOs, verticals do you use to get the most of your traffic?
I usually try to stick to international as the US market is fairly saturated. Dating has been my go-to offer lately since I use push traffic to advertise to potential consumers. So international marketers promoting a dating offer via push advertising.
Speed section: your highest income, your best and worst cases, who's the best in the industry? Just numbers and names ;) 
7 figures/worst case - not earning for 5 months/I am the best!
You are now a kind famous media persons let's say. What is the secret of transforming your lifestyle from just affiliate marketer to worldwide well-known speaker and influencer? 
Honestly being very transparent and pure with people and expanding the knowledge. I think I got it simply because I was one of a very few people that started blogging and posting my mistakes and journey online to success. So I think the fact that people wanted to read my journey to success and those that have can see what I have done in the past without the lambs and mansions.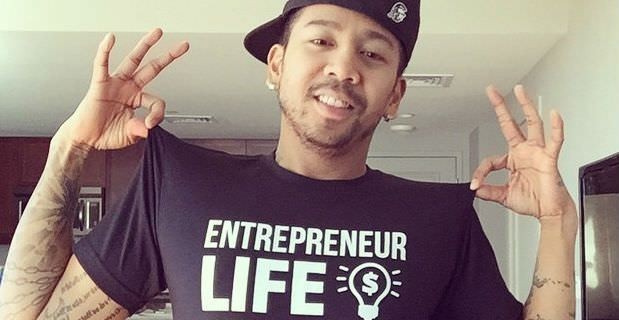 What can you advise for newbies to earn first $1000?
Get a mentor and a group of people that want to be successful. These are very important because the group will hold you accountable and the mentor will make sure you make the right mistakes to be successful. By being an asset to a mentor is important while learning by his side. There are a lot of people nowadays that think that they are better than everyone, this is why mentorship is critical. It puts you in your place. Believe me, I was cocky but I didn't have a mentor, I learned by multiple failures but never gave up.
In order to make your first 1000 in affiliate marketing is to start a website and create content users want to read while recommending items but not forcing it on them. The internet has changed since I started, your audience is savvier but it is all adjusting to them.
What are the biggest highlights in affiliate marketing this year you can identify?
I want to say the shift of taking affiliate marketing talents to e-commerce or a real business. Affiliates are taking what they learned with performance marketing and building their dream company. Affiliate marketing teaches you marketing and you need marketing to get leads and sales. So I think there is this huge shift of learning how to promote without a product than learning that skill set to push their next idea/company.
If one day you would switch your profession field, what it could be?
Hip Hop Choreographer, I use to be a choreographer and I still enjoy dancing and making people enjoy themselves. It is a fun heart racing that I still enjoy.
Share the article

Read. Learn. Do. Earn more money on Affiliate Marketing
Don't miss