It is difficult to find someone who uses the internet and does not know about Amazon. That just shows you how Amazon is popular. It is one of the world's largest (if not the largest) online shopping platform. Just imagine the possibilities, an affiliate marketer stands to gain working on such a world-renowned platform. Before we dive into actual affiliate marketing on Amazon. Let's introduce you to the basics of affiliate marketing for those who are just beginning their journey.

What is affiliate marketing?
Affiliate marketing is a form of marketing a company or individual approaches you ( or you approach them) to promote or advertise their products or services. For this, you will be given a commission for your work. After reading this definition, you must be thinking that it is very easy. Well, yes and no. It is easy if you know the right steps to follow and the right places to look. It becomes very challenging when you are working blindly without no specific plan. 
There are lots of steps and parties involved in affiliate marketing:
The merchant: Owner of the product
Affiliate (publisher): this is the category to which you belong
Consumer: those who buy the products or services you advertise
The Network: this platform that bridges the gap between the affiliate and the merchant
To know more about affiliate marketing, we suggest that you check out this article.
The question now is how to translate this idea to Amazon. So, what is affiliate marketing on Amazon?
Affiliate Marketing on Amazon
It's free for website owners and bloggers to become Amazon Associates. Affiliates advertise products from Amazon.com on their sites by creating links. When customers click the links and buy products from Amazon, they earn referral fees. Amazon is for sure one of the biggest (if not the biggest) online marketing platform. It gives users the opportunity to buy and sell almost everything. Affiliate can benefit from this huge market by joining the Amazon Affiliate Program.
Amazon Affiliate program
Business Insider research shows that Amazon's evaluating is bigger than Target, Wal-Mart, Best Buy, Macy's, Kohl's, Sears, and JCPenney combined. Note that these companies mentioned are considered best in most aspects. Amazon's valuation was over $356 billion. It was named in 2017 the largest online retailer in the world by generating $177.9 billion in revenue. So, you should understand why its affiliate program will attract marketers and small business. 
With this in mind, we are sure you are interested in joining the Amazon affiliate program. But how do you join? Here is step by step process
How to become an Amazon affiliate
1. Follow this link to the affiliate page.
2. Now, click Join Now under the Join section to take you to the Amazon affiliate login page.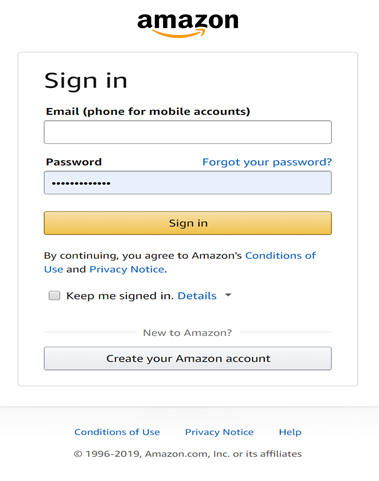 3. You will need to log into your account or create it if you don't have.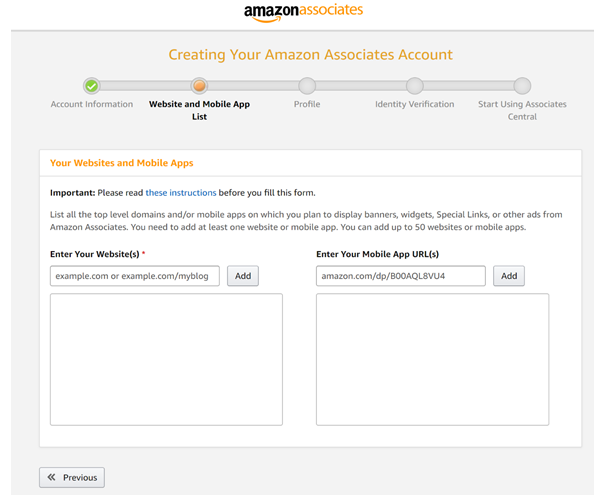 4. Once you have done that, you need to proceed and fill in the required information. You will be asked to provide the link to your website or blog. Once that is provided, you can proceed.
5. In the next page, you will be asked to provide things like your preferred store ID, methods you use to drive traffic to your site, how you build links, etc.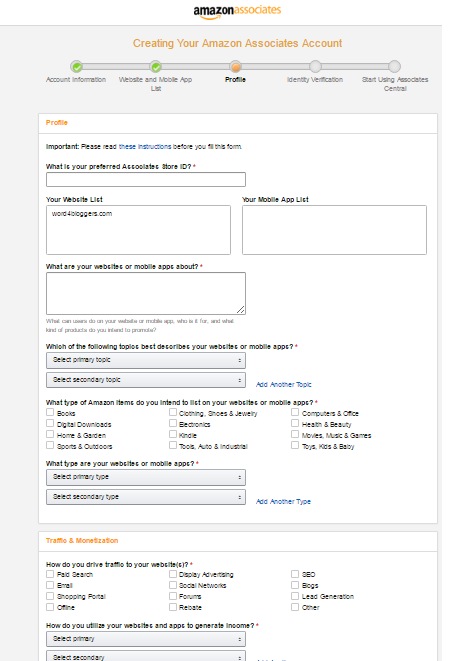 6. The next step is to verify your account. They will ask for your phone number to which you will receive an automated phone call. Once you enter your number, you will receive a call asking you to verify the pin that has appeared on your screen.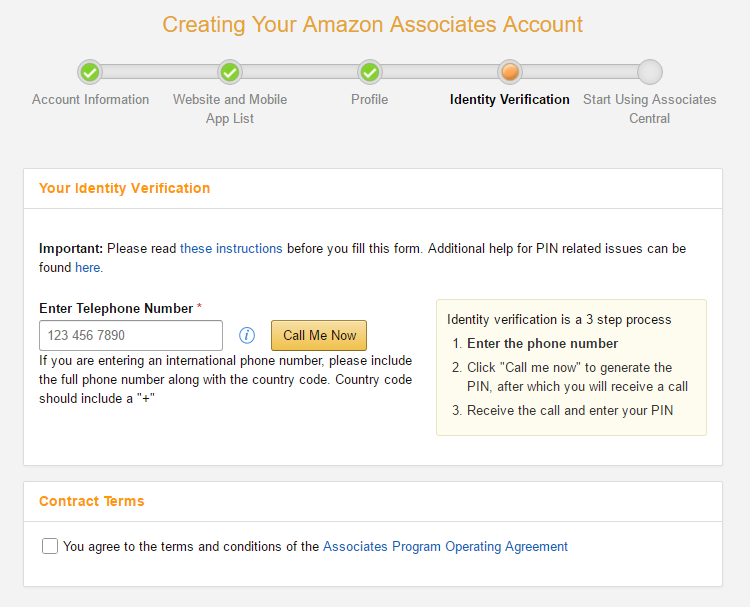 7. Now, you have to choose how you want to be paid. There are several options available for you to choose from:
Check ($15 processing fee is waived for international associates)
Direct deposit (not available for international associates)
Amazon gift card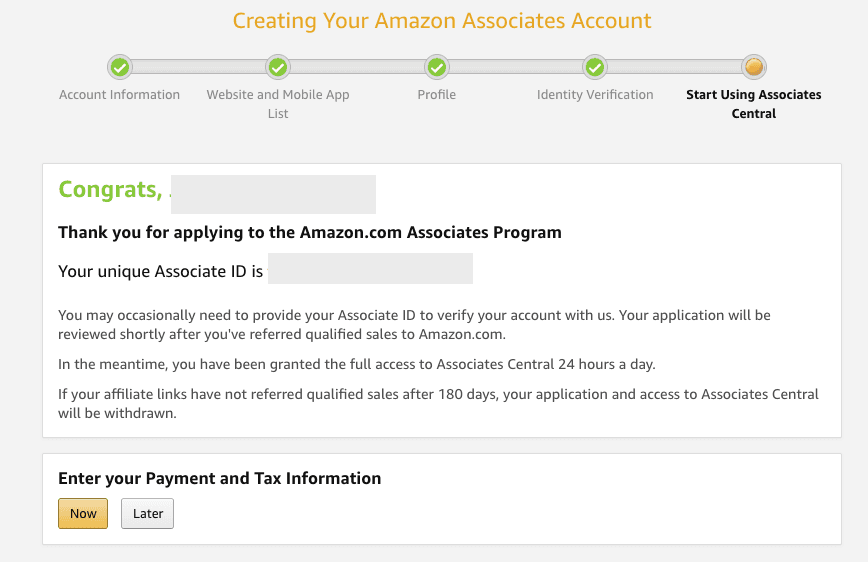 8. You will have access to the associate's platform once you are done with the registration. 
As an Amazon affiliate, you will be able to promote any product on Amazon and earn a commission. This program is 100% free to join as we have already illustrated above. This affiliate program is available for all Amazon's marketplaces; they have one for the US (amazon.com), UK (amazon.co.uk), Canada (amazon.ca), India, Australia, Mexico, and so on. The commission you earn is anywhere between 1-10%. You can follow this link to check out the commission on each kind of product.
How to Create an Amazon Affiliate Link
Once you are done creating your account, you will be directed to your personal associate homepage. Here you will find the performance dashboard and other important information such as monthly summary, earnings overview, and total clicks.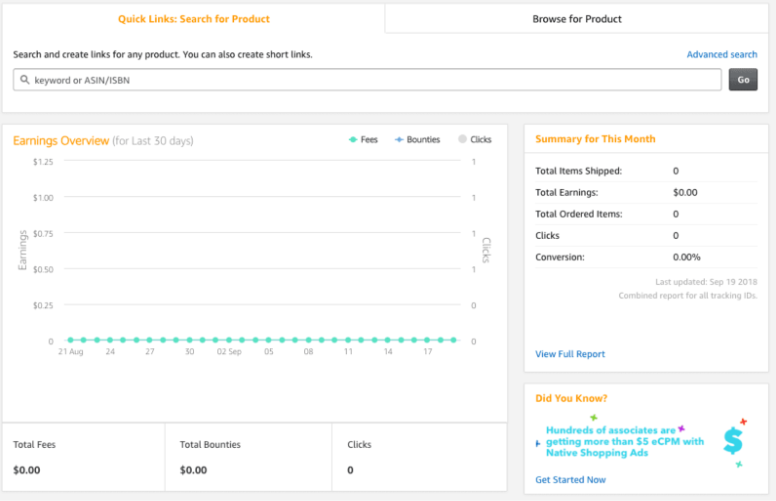 You will also use this dashboard to search for products to link to your website, here is how:
Select either "Quick Links: Search for Product" or "Browse for Product".
"Quick Links: Search for Product" lets the affiliate search for a specific product keyword while.
"Browse for Product" lets you search for products using categories like "Video," "Health and Beauty," and "Books".
When you have found the product you need, click the "Get Link" button.
The link is customizable by choosing an add with text and image, text only, image only, or widget.
You will be able to customize background color, title color, and image size depending on the link type.
You can preview the link before adding it to your site.
Now, copy and paste the link on your site.
Amazon can also pay you based on the bounty program they have. The bounty program lets you earn a fixed advertising fee when your visitors sign up for Amazon programs and services. So, you will find the details in the above link. 
As a beginner, Amazon affiliate marketing is one of the places you should try starting your journey. Amazon is newbie-friendly, and you do not need to have any sort of sales experience. Lots of other platforms require you to sell and take people through the process of being a cold lead to a warm buyer. But with Amazon, you do not need to do that. Here, you can target people who are already buyers. So, you do not have to go through the process of warming up the lead. You just need to direct them to Amazon, and they will do the rest for you. Amazon has perfected its platform for getting people into the buying mindset.
Also, with Amazon, you can make money out of products that you are not recommending. For example, you have a website or blog where you do reviews for microwaves, and you have your affiliate link that directs your visitors to buy the microwave on Amazon. If your visitor uses your link to get to Amazon, you will end a commission on anything they purchase within the next 24 hours even if it is not the microwave. As a beginner, this is a way to give you motivation and lets you earn more.
Amazon has millions of products and services available for the affiliate marketer to promote. As a matter of fact, new niches and products are popping up every day. This lessens the competition. You do not want to be competing with experts who have been doing it for years. So, newbies have a higher chance of earning.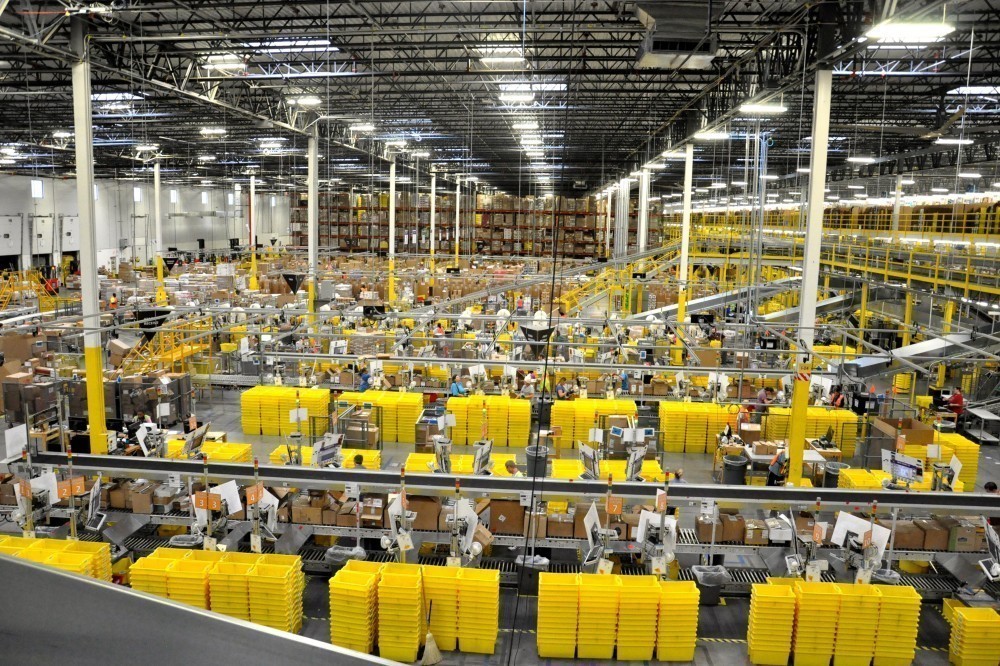 You do not need to own a product in order to recommend it. All you need to do it so Google or Amazon and check for five of the top reviews of the product you want to promote. You should check what the customers are saying about the product. Most often, they will talk about the benefits and drawbacks. As an affiliate marketer, you need to take all that information and compile it into an organized report for website or blog visitor. That is the value you will be providing for your visitors. Once the visitor is satisfied with the review on your website, they will click on your affiliate link and buy the product on Amazon, and that is when you earn your commission. 
How to Creatively Write Your Affiliate Articles
To write good affiliate articles, you need to try solving a problem, you need to think of what people will search on Google to land on your article. Without this in mind, you will be writing content for nobody.
Search for your keywords and see the top results, study what those other articles have done to get that top spot and try to do better. Make the article more voluminous because the small article does not rank high with Google. Try to make the article to be 2000+ words to make you rank higher.
What products to promote on Amazon?
As we have mentioned above, you can promote any of the millions of products available on Amazon. But you need to promote a product that will generate you lots of profit. To do this, you need to find the product. We will provide you with some tips on finding the best products to promote:
Promote products that sell throughout the year. For example, headphones. There is no time when the demand for headphones is very low, unlike air conditioners that are not needed during the winter.
You can use JungleScout to find product ideas. Here, you need to create a product keyword with high Amazon search volume. Now, input the keywords in the Niche Analyzer tool. With this, you will get real-time data on how the products are selling.
You can also check on what others are selling on Amazon. This method is mostly used when affiliates are out of ideas. You should try to avoid products with lots of competition. 
The product should have a high demand.
Make use of online forums and communities where you can get interesting niche market ideas. You can start with Reddit and ask your questions there.
If you want to earn more commission on the products you promote, then you need to advertise those with high prices such as cameras, TVs, etc. 
With all those tips, Health, wealth, kids, relationships, and entertainment are the niches to cover when thinking about affiliate marketing on Amazon. 
Let's take the example of health products. While choosing keywords, you should always keep in mind that they should be able to solve a problem. People are always looking for quick solutions for their problems. 
In this example, we will be solving a health problem "How to get better sleep". So, we move over to the Amazon marketplace and type "Better sleep."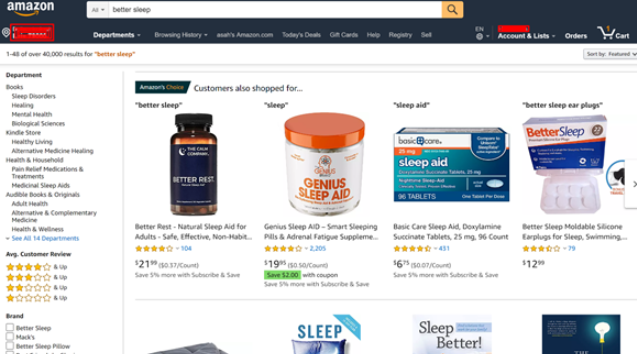 You will see all kinds of products to help people get better sleep. What you want to do is create a document and input all the links of the products and categorize them. Now, you should add those links to your website with SEO optimized description. Once this is done, you are good to go. You just need to wait for your results. 
Amazon affiliate marketing pros and cons 
PROS
You can promote all products on Amazon. There are millions of products on Amazon and you can promote all of them.
You still earn a commission on any product that the client buys within 24 hours if they land on Amazon using your link.
Amazon has built the trust of the customers and products easily convert.
One-click buy makes it easy to get sales.
CONS
The affiliate program rules are voluminous, difficult to understand, and always changing.
For violation of any rule, you will be banned and any earning you have not withdrawn will be confiscated and this can lead to a sharp decrease in your income.
sometimes, payments take long to arrive in your account. Payment dates are on the 21-22 of the month following the month the sale was made. This implies that if you made a sale on the 5th of the month, your payment will take 45 days to arrive.
1-10% commission of products which is low when compared to other affiliate programs. 
A 24-hour cookie is shorter as compared to other affiliate programs that have up to 30 – 90 days. 
You need a blog or website to start affiliate marketing on Amazon.
How much do Amazon affiliates make?
The answer to this question varies from person to person. As we have mentioned above, the commission is 1-10%. To gain any significant amount for this, you need to advertise high ticket products. Or you need a large number of sales from low ticket products. If you are thinking of doing Affiliate marketing on Amazon as a full-time job, then you should be devoted to spending lots of time and research to get lots of sales. This implies that affiliate can earn anything from $10 to Tens of thousands of dollars depending on your dedication, and your reason for joining the program. Most often, people get into Amazon affiliate marketing for the extra cash to fund other affiliate projects they are working on. 
Here are some examples of big earners with Amazon associates:
THEWIRECUTTER.COM 
Niche: Gadgets, gear, and electronics reviews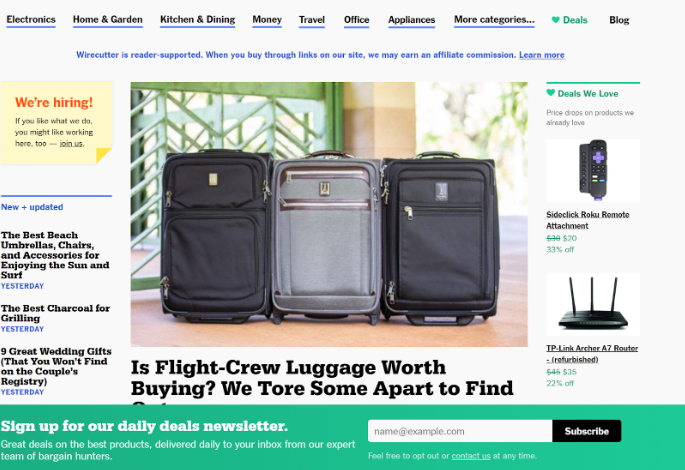 LUCIESLIST.COM
Niche: Baby product reviews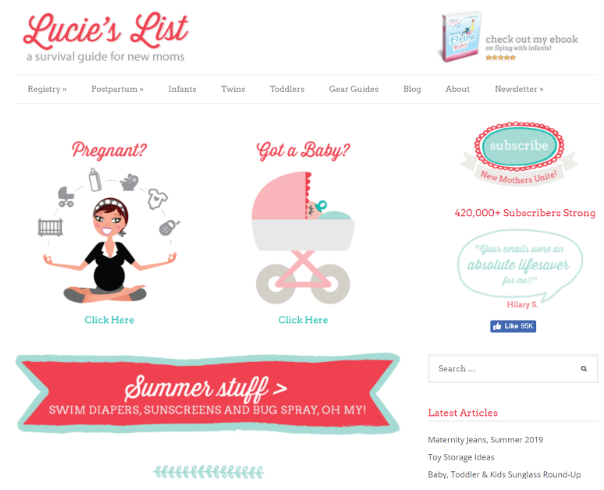 OUTDOORGEARLAB.COM
Niche: Outdoor gear reviews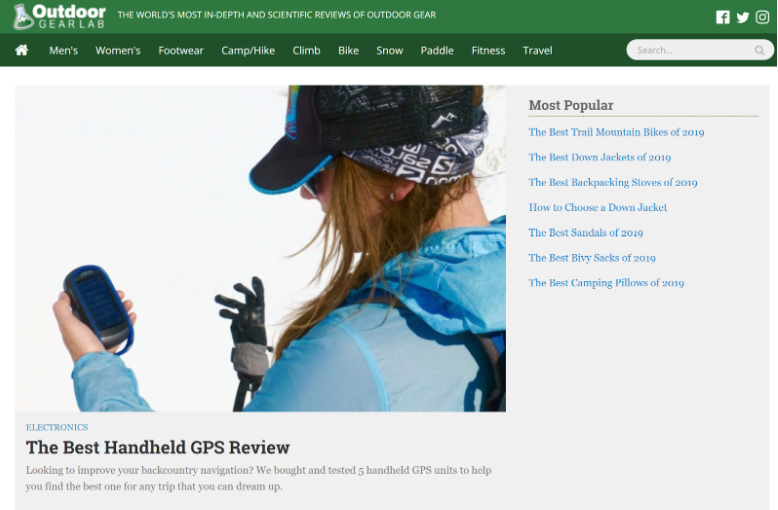 Rules you need to know before signing up as an Amazon affiliate 
These rules are spread out over six documents, and you will have to take your time to go through them if you do not want your account to be banned. This is a summary of the most important rules:
Iframe, Auto-tag, automatic cookie installs: you should avoid using these practices because not only will your account be banned, you may end up in court.
Using your affiliate link to make purchases: this type of practice is not only prohibited by Amazon but other affiliate programs as well. 
Input Amazon affiliate links in email: Amazon forbids affiliates to use their links in offline promotion including email.
Adding links to PDF or eBooks.
Using link [email protected] or link shortening: Amazon wants to know where you are directing your audience. So, they prohibit you from using link shortening services. 
You can not have more than one account. There are exceptions to this rule as some business may qualify to have more than one depending on the scale or nature of the business. But that is for Amazon to decide and the affiliates should know the ways ;)
You need to have meaningful content on your website. Also do not feel your website with copied content, especially from Amazon.
Do not copy Amazon user reviews and use as your own. You are able to re-write them but avoid plagiarism. 
You cannot offer incentives on Amazon.
Do not link from violent or sexually explicit sites.
Amazon prohibits paid search like creating a Bing or Google ads and insert your Amazon affiliate link.
You must record a sale in 180 days; if not, your account will be closed.
Your account will get banned if Amazon believes that you are violating their trademark rights.
Amazon prohibits you from sharing their affiliate links on sites you do not own; the exception is social networks.
You can mention the price of the product you are promoting only if you put a disclaimer under the price when it was last updated.
Your site must have a Privacy Policy.
You must identify yourself as an Amazon affiliate with the provided text on your website: "[Insert your name] is a participant in the Amazon Services LLC Associates Program, an affiliate advertising program designed to provide a means for sites to earn advertising fees by advertising and linking to amazon.com."
You can use only the buy buttons provided by Amazon.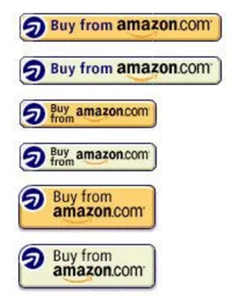 Other ways to do Affiliate marketing on Amazon
Affiliate marketing is just one of the ways you can make money on Amazon. There are other methods which were we share with you below:
Fulfillment By Amazon (FBA)
This entails that you sell physical products on Amazon. You can sell any product that you desired. However, there are certain products that will do better than others. So, you can check the BSR of the product to know how well it is selling. This will give you the guarantee that if you sell a product, you will get similar results. The best way to do FBA is by Private Labelling. For this, you need to find a product in a certain niche or market that has high demand. Let's say, for example, Yoga pants. Now, you need to find a manufacturer that is already making yoga pants to create yours and brand it with your logo or name. Once this is done, you can ship the product to Amazon's fulfillment centers that handle all the shipping and logistics whenever your product is bought. Then, you can market and sell the product on Amazon under your brand.
Publishing books on Amazon
Amazon started off as a publishing book store. Publishing books is also a great way to make money on Amazon. There are 3 different ways you can do this:
Kindle publishing: the Kindle device enables you to download books directly from Amazon. So, you can publish ebooks for kindle.
You can publish hard copy books.
Publish Audiobooks.
One of the best types of books to publish are the non-fiction books that solve a particular problem. For example, publish a book on how to lose weight. You do not have to write the books personally if you don't want to. You can pay others to write for you like ghostwriters and publish the book under your name. One great thing about this method is that you can actually use it to upsell or pre-sell something. For example, if you are selling yoga pants on Amazon, you can create an eBook about yoga and input the links to your yoga pants. It could act as a great marketing tool.
Drop shipping or retail arbitrage
Drop shipping lets you sell products from other stores on Amazon at a higher price so that you can earn a profit. For example, if you go to AliExpress or eBay and find a product on discount or being sold at a much lower price than on Amazon, guess what? You can dropship that item and sell it on Amazon at the Amazon rate. Thereby make a profit. There are lots of tools and processes involved in this method which we will share with you on another article.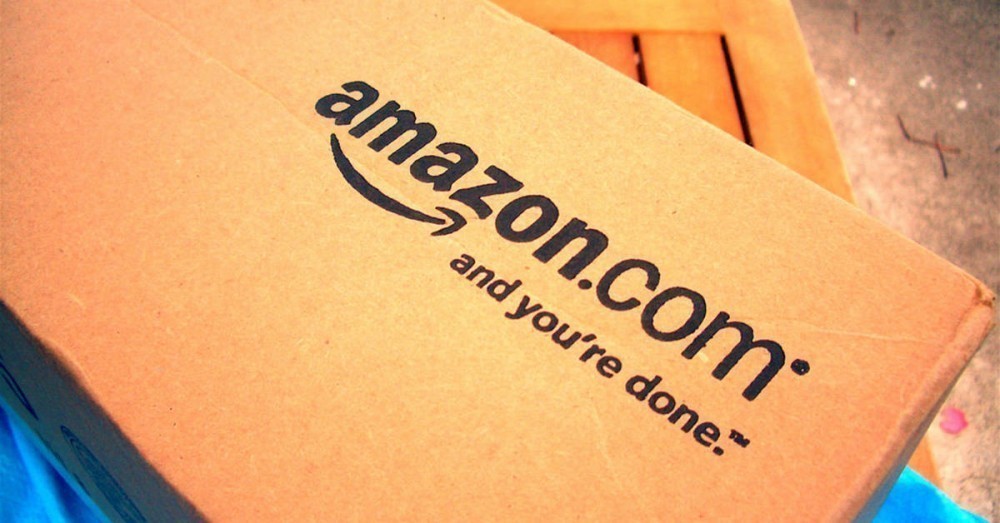 High-Impact Tools (and Tips) for Affiliate Marketers
International Amazon Links
Once you begin getting clicks on your Amazon links, you can use geni.us to game up to 8% boost in sales through international sales. To get geni.us you need to sign up for all Amazon's international affiliate programs.
Other Affiliate Networks
Skimlinks is one of the easiest to add monetized links to your website besides Amazon. Skimlinks can provide you with some additional niches that are not on Amazon. It will let other sites like Newegg, ThinkGeek, and many others. It also provides users with Wordpress plugins.
CDN & Performance
One of the things you must do for any website is to set up a free Cloudflare account. It will increase the security and performance of your site with no effort. Also, try to turn your wp-content/uploads directory into a cache directory. This will let Cloudflare serve all images from the cache with a free CDN plus.
Affiliate marketing on Amazon can be challenging but not impossible. Here are some successful cases to show you how it is done and motivate you.
Amazon success story: $500 - $10000 per month
Marvin was an average guy, working a 9-5 job and was always looking for new opportunities to make a profit. He wanted to earn anywhere from $500-$1,000 per month but fortunately surpassed his goal. He had some hard times finding items and went store to store with the Amazon app but could not find anything to sell. But Marvin, who had a strong will to succeed, invested $500 and grew his eCommerce business to $10 k per month.
But how did Marvin succeed? 
His business strategy was the key to his success. He concentrated on items that:
Ranked low 
Had a return on investment of 20%
Had a minimum profit of $2.00 
Sold within 30 days 
The key to this method is to generate quick and steady income using items that have a low profit margin but high volume. 
Amazon Success Story: $3000 in 3 years on a niche site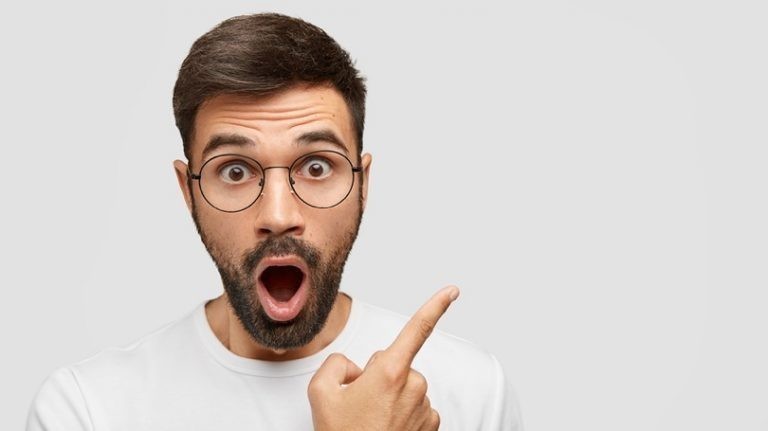 Earns profit by delivering traffic to websites. He does this by using the websites he purchases. Here is what he has to teach us:
Most of the cost of this project came from the content. Text for one page which is about 3-4 thousand words costs about $100. It is advisable to upload at least 10 pages with an average of 4-5 pages a month for 12 months. This implies that the cost of 60 pages will be $6000. 
The next important part was the promotion and monetization of links. There are many ways to attract links to your site, but all of them cost money. One of the ways is to pay third-party vendors for the links. From Vlad's experience, it cost about $25-30 per page for low competition topics and $50-100 for topics with medium competition. On average, this may cost you another $3000. 
Together with the cost of employees who will support the site and fill it with content. The total expense for one site may be about $3600 per year.
Thus, we have a cost of $ 12,600 per year. This amount is just an estimate of the average. Some people may spend more or less. Nevertheless, our experience suggests: if you look at a similar site as a business project, then you should focus on the level of investment in the range of $ 10 - 15 thousand per year. With such investments, you can reach the level of income from 1 site $ 500 - 600 per month with a high probability of growing up to $ 1000 - 1500 about six months later. The recoupment of such investments is 18-24 months, after which the project comes to a net profit of $ 1,500 per month (very average, of course).
Now that you have all the numbers, I suggest looking at an alternative option - buying a ready-made website with income.
He identified 2 main resources on which he regularly monitors offers and conducts transactions:
Flippa.com offers for sale more often low-income sites at the initial stage of development. There you can buy a good satellite to promote your own website. You can also look at the project under the development of the long term. 
Empireflippers.com has a smaller selection of sites for sale, but there you can choose and buy an online business with a really serious and steady income.
He ended up buying the site for $25000 and by march of 2019, the site started generating an income of $1400 per month. This implies that in 2 years he would have covered the cost price and start making a profit.
Here are some tips for those who want to go down the same road:
The diligence of any project is strictly required. You must examine in detail all the data, including site attendance. Based on the attendance, you can make approximate conclusions on the income from the site. If the seller is not ready to give access even to the statistics - there is a high probability that it is a fraud. 
It is important to see all the external links in detail. If these are links from PBN, to which you do not have access, there are big risks that the owner will remove them after a while. This can lead to a fall in positions and traffic.
Analyze not only income but also expenses. I personally saw the site, which brought in about $ 4000 a month, but at the same time, $ 2500 was spent on paying rentals, content, and teamwork. A net profit of $ 1500 instead of four - this is a completely different price for the site.
Analyze trends, try to make a niche forecast for a year or two ahead. Will the products that the site sells be just as relevant in a couple of years? For example, now the niche of electric scooters is at the peak of demand, there is very high competition and site owners spend huge budgets to fight for TOP. What will happen with this transport in two years - who can give a forecast? Will it be just as popular and cost-effective?
In advance, worry about a reliable asset purchase mechanism. Now there are a huge number of sites on sale, and many are fraudulent. It is better to overpay for the site 10-15%, but at the same time to get a quality project, than to save money and remain without money. Work through a guarantor or service like EmpireFlippers - it pays off, believe me.
Conclusion
Amazon has been around for a while now, and many people are earning a living working as affiliates there. We hope that this article has given you enough information and motivation to become a successful affiliate on Amazon. Share it with others who need such information. 
Share the article

Read. Learn. Do. Earn more money on Affiliate Marketing
Don't miss