Tired of trying so hard for creatives, you can purchase it. With the help of a good designer, you will get a good creative. It's a really easy way. But if you lack the finance, you can just as well make yours using a few easy steps, with simple rules. Let's show you how to make a successful creative. You can also check out our article on affiliate marketing on Facebook to get tips and tricks of success.
Types of Creatives
There are different types of creatives. But you need to know that not all of them will be available for each type of campaign. Here are all of the Ad formats that are available: Carousel, Single images, Single Video, and Canvas.

Carousel format lets you create an ad with more videos or images that are scrollable.
Single Image lets you create up to 6 ads with one image for free.
Single Video lets you create just one video.
Slideshow lets you create a looping ad with up to 10 images.
Canvas lets you combine videos and images to better express yourself.
Image creatives
Correct placement of text on pictures is also important for your creative. Facebook moderates it and if you go against the rules, the creative will be banned.
Keep your ads colorful, so that they draw attention to your product
For people to read your main value proposition right as they see your ad, place it in the ad image.
Make ads that contrast with the newsfeed so that they stand out
For your ad creatives to look good on every screen, you need to use the correct image size (1200 x 628 pixels).
Try using high-resolution images. They make your ad look presentable.
We recommend that you use photos to show people using or wearing the product you are advertising. It is better than putting the product alone in the picture.
Correct placement of text on pictures is also important for your creative. Facebook moderates it and if you go against the rules, the creative will be banned.

Making your Video Creatives
The first thing in mind should be the quality, content, and length of the video. The quality of the video makes your creative look presentable and could keep the visitor entertained and easily draw his attention for that short period of time. What you also present in video matters and how you present it makes your creative rich and buys more time. After all this presentation and the great quality, the duration matters too. The human mind has a lesser time of concentration, especially on something it did not plan to watch or assimilate. So, you should be quick in presenting your creative. It should take at least 10-30 seconds on Facebook and at least 10-15 seconds on Instagram.
Despite emphasizing on the video's quality and uniqueness, there must be well-arranged scenes. This will let the visitor know the purpose of the creative in a short amount of time. Try adding something unique to the video like good effects only where needed. By so doing, you will be creating a unique video to deserve numerous thumbs up.
Making your creative unique and bold is crucial for its success. It also needs good and more efficient texts, try placing them at the bottom of the video, so it does not shade some images. It will not be advisable to stretch the texts either should you make it small and unreadable. You will have to find a good background for the text making sure the background color and the font color are not similar for it will make the text unreadable. For example, having a light-colored image or video, apply a red background so it should be visible and easy to read. Let the colors of the image and the background opposite or almost opposite like white is to black.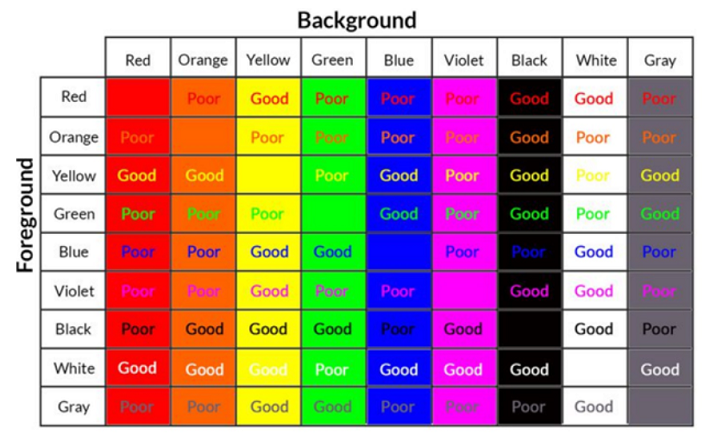 Customization plays a big rule too in the quality of creatives and the traffic in general.
If you follow simple rules, Facebook will be your video's companion. If you are on spy services for good quality videos, you will like to consider Google, Facebook, and Instagram. Easily replaced spy services could be best on Instagram and Facebook, looking at their numerous users all around the world. For a start, you need to be able to come up with an inspiring preview because, without a set auto play video, the users see the screensaver first. So, creating a good preview is essential. Creating a good preview is better and easier than working on a video because you will be presented with a variety of pictures to choose on and for every taste. This will be easily executed with the correct search for the sites with pictures suitable for you.
You should not forget to pay attention to trolling. This should be as important as having your good quality. With trolling, you can end up with a blocked account, and all your work will be for nothing.
You should consider Google, Instagram, Pinterest, and Facebook as your main source of finding your images. After taking note of these simple steps, you will not find difficulties in your creative.
What is "Customization"?
Customizing your creative for the purpose of placements lets you assign particular audio and video creatives either on Facebook, Instagram, or even messenger. It gives you the ability to adopt creatives and place them in one ad group to any chosen placement. This will make it easy for you and save you a lot of time and hard work, and even resources. But you should note that each placement has its own requirements. Like in the resolution of video or images, you can see it in the following image.

You will notice that the right column is on Facebook and sponsored messages are mostly on messenger.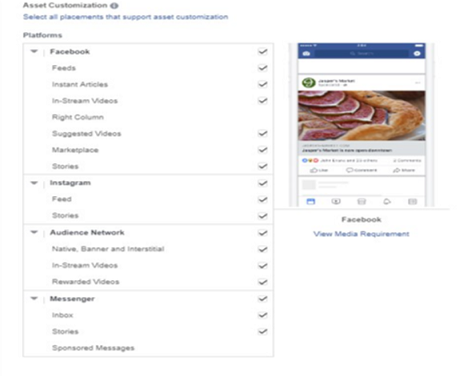 Customizations are not accepted in every format so you will have to know the format you will want to place your creative and the media.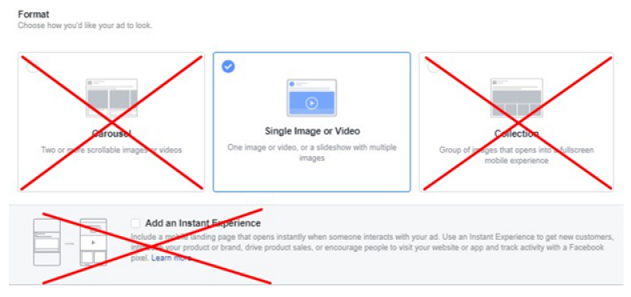 To make sure your formats are all correct, you will have to choose the placements you desire or click on the line "Select all placements that support asset customization".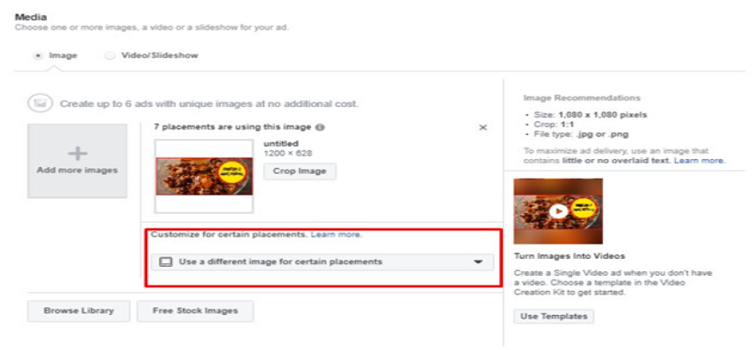 But Facebook will automatically know that you are going to use different creatives for your placements. It will provide you with particular settings for your placement right in the advertising section.
You will also have to follow its steps strictly for the above directives, you will have to click on "Use a different image in certain placements". You will then have to use the drop-down menu to download your desired creative for your placement. You will be able to notice that under each placement will be noted the minimum recommended resolution for all the creatives, so you choose the recommendation for your resolution.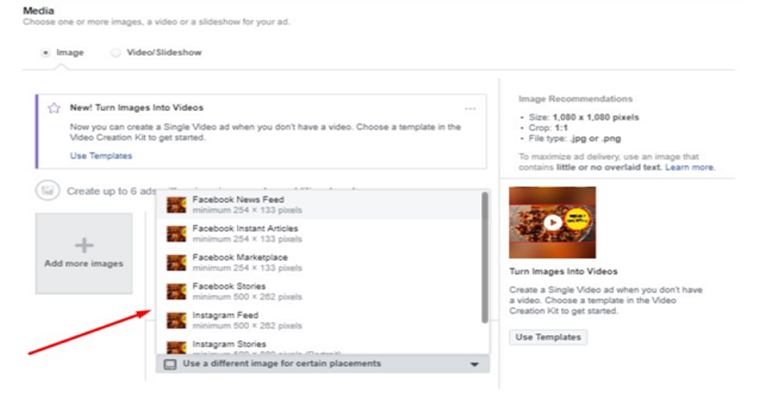 After following these steps, you will have to make sure everything is in order, and then your advert is ready for placement.
It should be a must never to ignore the aspect ratio for your images and video for each placement; if not, you will not achieve perfect results.
I will have to give you the specific ratios for your placements.
Requirements and restrictions
For Instagram and Facebook feeds, 4:5 format is recommended, but you can also use 1:1 format.
For Facebook and Instagram stories, 9:16 format is recommended to flush the entire screen for most people hold their phones vertically. If not you can also use 4:5 format.
For carousel video adverts, it is recommended you use 1:1 format, noting that all videos in the carousel should have the same aspect ratio.
For in-stream video ads on audience network and Facebook, it is recommended you use 16:9 format.

Services for making and editing creatives
Here are some recommendations for those who do not like spending long hours to understand how services work.
1. Wondershare Filmora9 Video Editor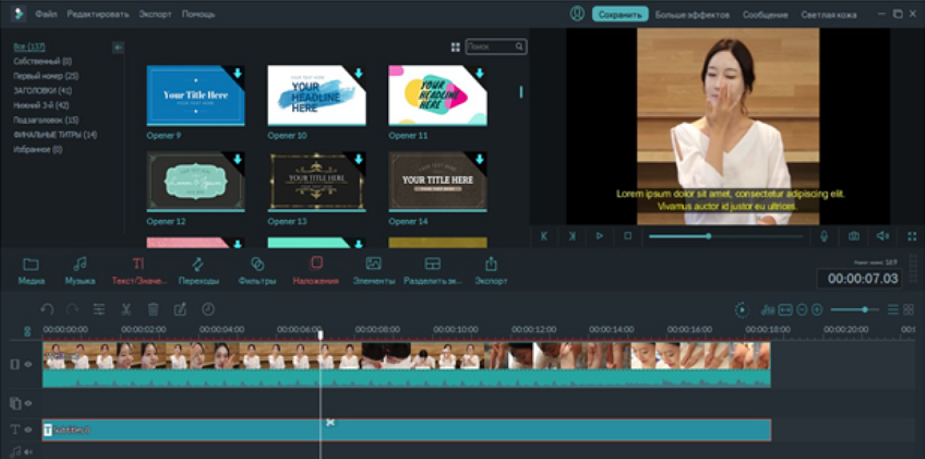 2. Online photo editor Fotor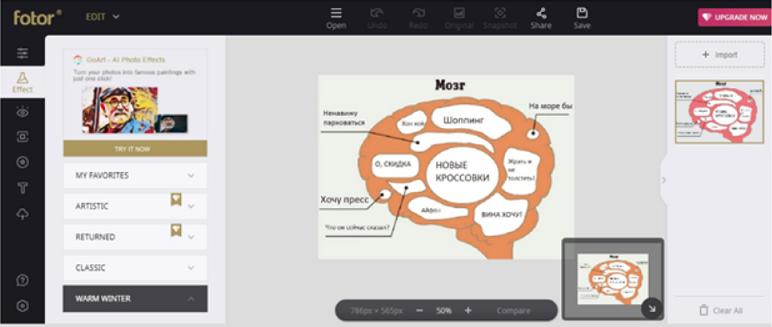 3. Movavi Photo Editor for PC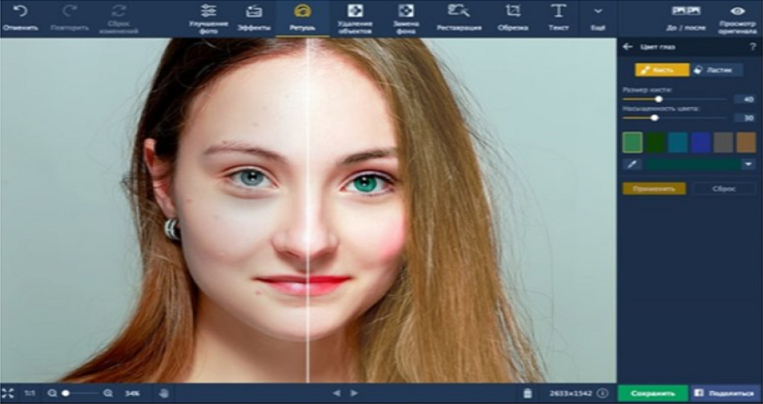 4. IMGonline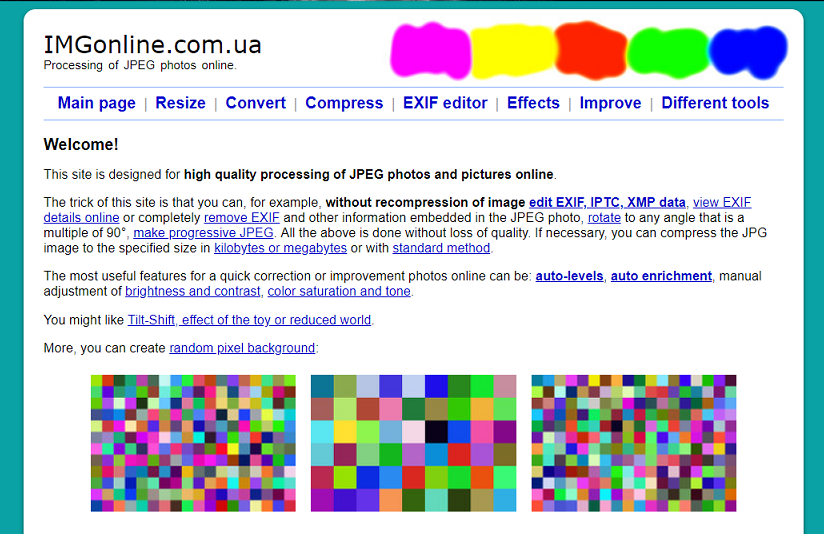 These tools will help you make the best photos or videos for your creatives. Do not be shy to try them out.
We hope that this article will help you create the best creatives. You need to have in mind what type of creative you want to make and this article will help you make it better. With this article, you have learned the tips and tricks for creating a better ad. Do not forget the rules, restrictions, and recommendations in order not to get into trouble. Do not hesitate to ask us anything about this topic. Also, like, share, and comment. We recommend that you check out our article on how to launch your Facebook campaign. It has lots of information for you.
Share the article

Read. Learn. Do. Earn more money on Affiliate Marketing
Don't miss