The crazy hype that accompanied the cryptocurrency a couple of years ago has subsided but the desire to earn money has not gone away. People continue monitoring the market waiting for the moment for a profitable resale. The low barrier to entry and high volatility of the cryptocurrency market make it an insanely profitable though a risky business.
It's profit-making not only for professional traders but also for affiliates who are ready to give a fresh stream of depositors to the exchange receiving commission for each of them. The return is really big here – the payout for 1 lead can reach up to $1250!
Of course, you need to spend much more on tests with such payouts but shall this stop those who are looking for a promising niche? We guess no, especially since trading lives not by the cryptocurrency alone - platforms offer more traditional tools such as gold, stocks, oil, currencies - this completely unleashes your working approaches.
Today we will analyze how to make money on partner programs of trading platforms on the example of the partner program from Prime XBT.
Why did we choose this particular platform for our review?
The absence of a KYC procedure for new traders and a low entry threshold ensures a good conversion rate. Besides, there are quite flexible working conditions for partners and sizeable payouts. We'll tell about this later. Now let's analyze the affiliate program from the inside.
Overview of the Prime XBT partner program
Prime XBT is a direct advertiser in the field of crypto trading, Forex, and options trading. It works with more than 200 countries and accepts any type of traffic (well, except for incentive traffic, adult, spam paid search for the platform's brand, of course).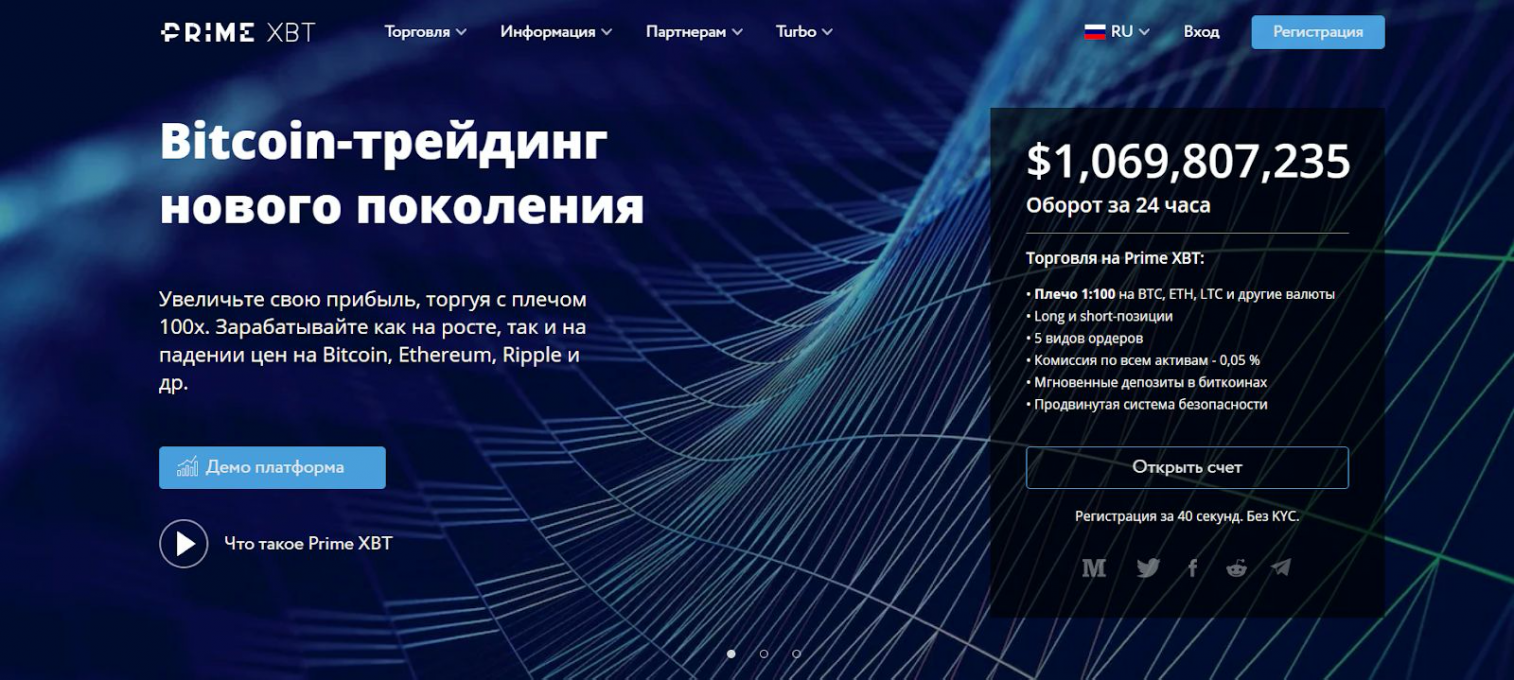 Landing pages have been translated and adapted into 14 languages: Russian, English, Turkish, Spanish, Portuguese, Chinese, Japanese, Korean, etc.
Main advantages of the platform
Quick log-in. Traders don't need to pass through identification (KYC), so they can start working in just a minute, which significantly increases the conversion rate.
Instant deposits in bitcoins with the ability to purchase BTC by customers in their personal accounts using a credit card.
The minimum deposit for a trader is 0.001 BTC (about $10). This is one of the lowest initial deposits on the market, which allows you to expand the sales funnel and increase conversion.
Traders can use leverage up to 1:1000. This allows partners to earn more commissions compared to traditional exchanges.
The program provides a vast amount of ready-made creatives and an opportunity to order personal creatives. The same is about pre-landing pages. In terms of promotional materials, the partner program is ready to meet all the needs.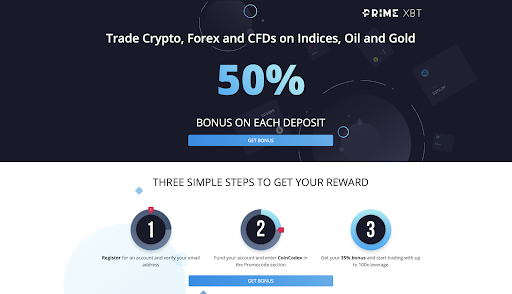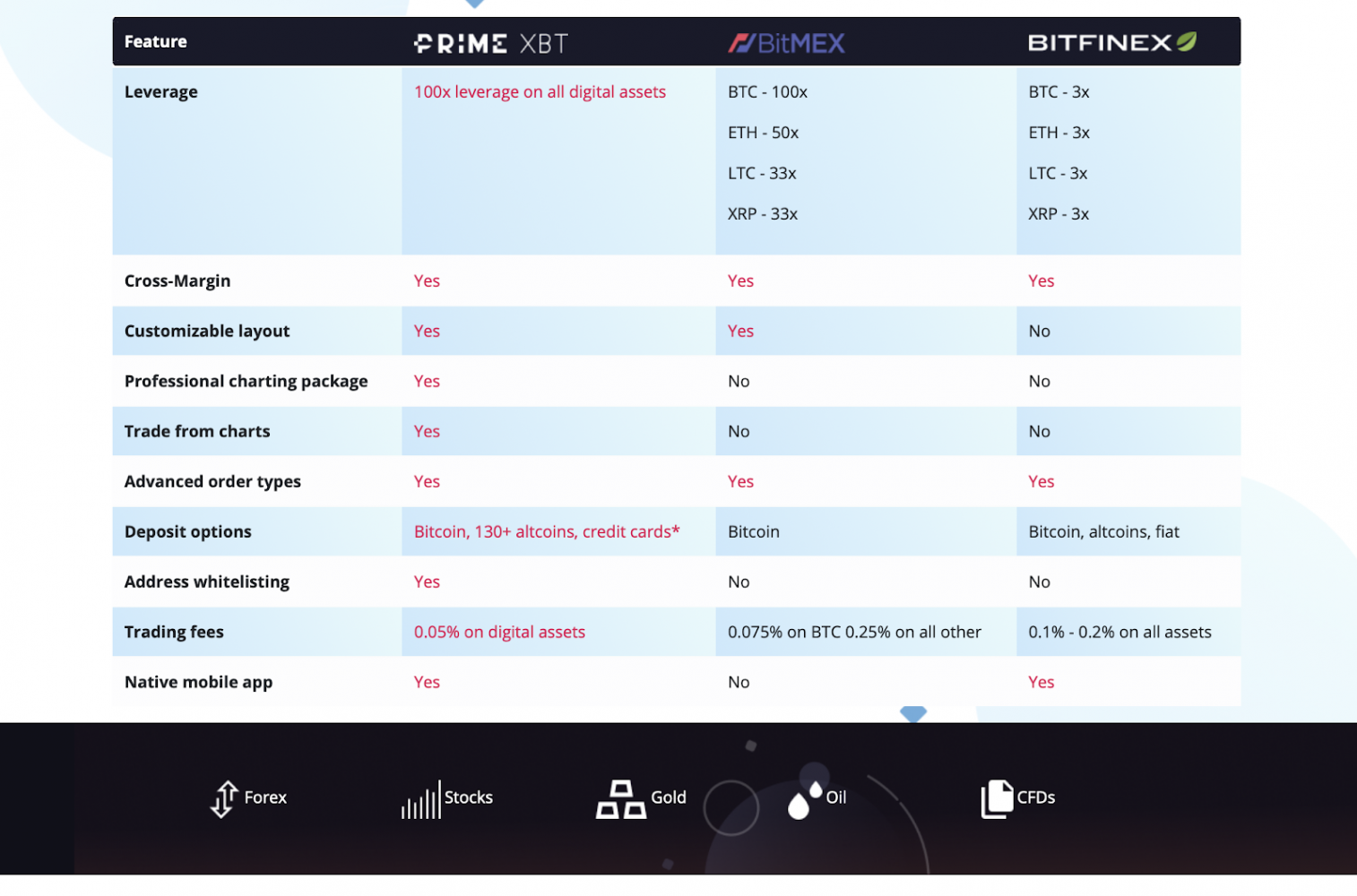 The partner program runs on the Affise engine, so the interface is simple and clear, we wouldn't like to speak a lot about this. Let's better talk about working formats.
Offers in the Prime XBT partner program
The CPL, CPA, and RevShare models are available but it is possible to work on a hybrid of all three models.
The classic CPA model provides for a payment of up to $600 for a qualified trader who made the first deposit from 0.025 BTC (a bit less than $250). Trader's qualification can take up to 20 days when his/her activity is being checked. If the qualification is not completed, you will still receive a commission, but on the RevShare model.
But the partner program also has a unique CPA model when one lead is paid several times. A partner receives $40 for the first deposit. Further active work of the trader is paid additionally and the total amount of payments per trader can reach $1250.
The RevShare model assumes that the partner receives up to 70% of trading commissions, which are paid by the trader attracted by you. The commission paid by the trader is 0.05% and is charged for each open and closed position. Its size is calculated based on the transaction amount including leverage.
As for CPL work with payment for registration, this format is available to trusted partners, so if you have experience and work cases - write to the manager and discuss it in person.
Hybrid model: $3 for CPL + $100 for CPA and up to 35% for RevShare.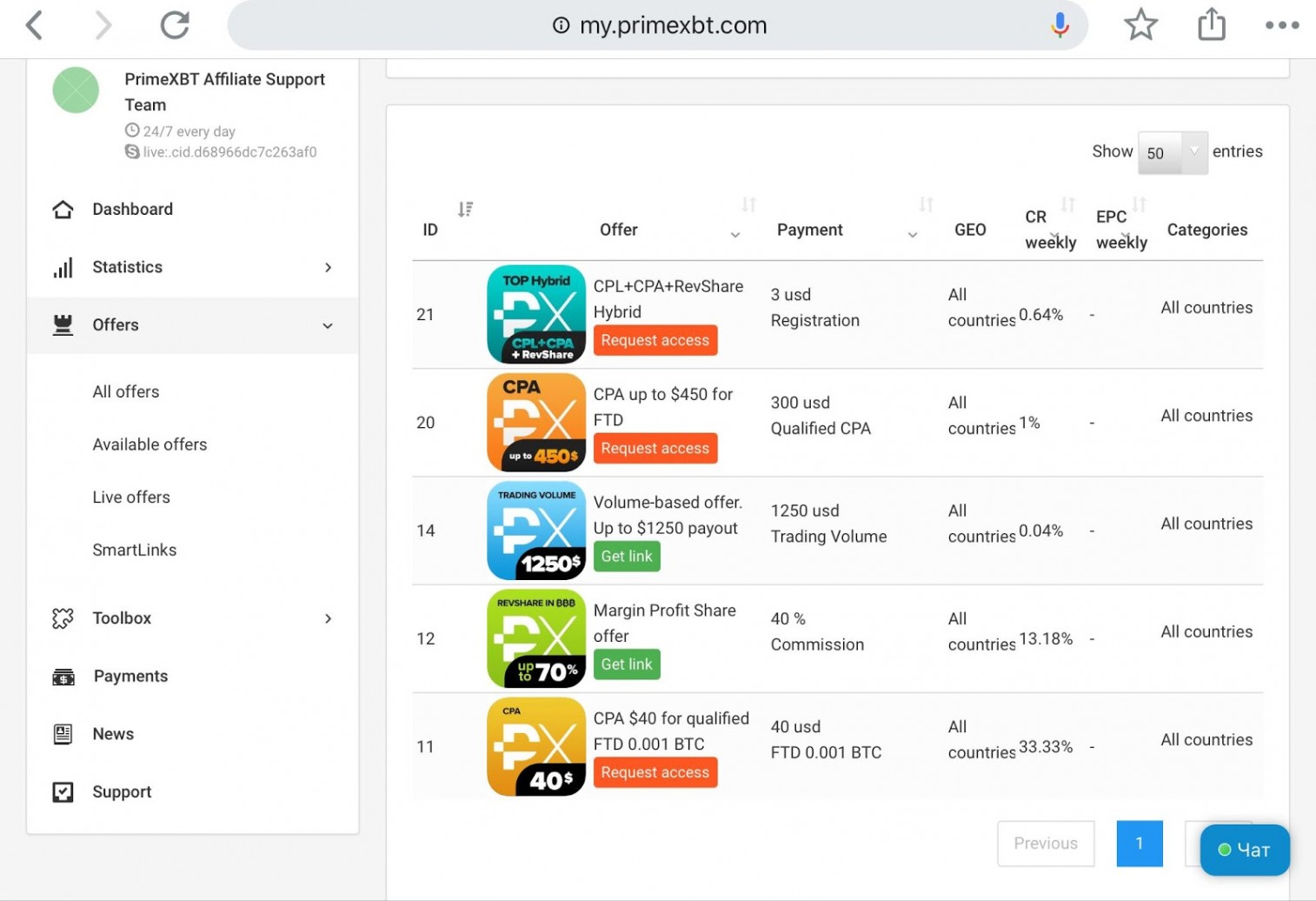 Statistics
Here we will find the time-tested Affise feature set broken down by conversions, offers, countries, devices, OS, and other parameters, including sub-tags.



Payments in Primexbt
The minimum withdrawal amount is $100, and payments are made once a week. You can get your money in bitcoins. Withdrawal to Webmoney, QIWI, Skrill, AdvCash, Neteller, Capitalist, Yandex.wallet, and bank cards are also available.
There is a referral program that proposes 5% of the earnings of your referrals, if you count by CPA, it is $25 for each of your partner's lead.
To sum it up
Trading and cryptocurrency don't lose its relevance, especially now, when the situation in the world is under stress and the price of shares on the market has fallen significantly. After all, the public space has long been filled with loud examples of huge earnings on the stock exchanges. A culture of investment is being increasingly instilled as well.
In addition to stocks, the cryptocurrency is of particular interest now against the US policy being extremely unstable. Besides, Americans start losing confidence in the main currency, the dollar, and investing in an independent currency seems a really good solution.
It gives affiliates plenty of opportunities for testing new ideas and approaches. Payouts in the vertical make it even more interesting as they can reach $450 for a deposit or $1250 for active traders. If you need good conditions and competent support, we can recommend the Prime XBT partner program.
A simple funnel and a convenient platform for traders give a good CR for logging-in and subsequent deposits.
If you have already worked with Forex, binaries, and crypto, then it is definitely worth testing. Join now and try!

It will be more difficult for newbies because the leads in the niche are considerably more expensive than in other verticals but the payouts are hefty as well. Anyway, you can discuss the terms personally with the manager, and perhaps you will be given a test to work on the CPL.
Be adaptive, test new directions, and earn more!
Share the article

Read. Learn. Do. Earn more money on Affiliate Marketing
Don't miss