The beginning of 2020 was marked with the spread of coronavirus COVID-19, which significantly affected almost every country in the world: many businesses were suspended or closed, forcing people to look for an extra income for a living. The growth of inflation and devaluation of fiat money made many investors take a look at the cryptocurrency area with new interest. Cryptocurrency mining, as one of the ways of digital money earning, has never been more relevant. Indeed, cryptocurrency is a great way not only to increase your wealth but also to preserve its value, which is especially crucial in times of crisis and high inflation.


So let's have a look at how cryptocurrencies (taken an example of the first cryptocurrency – Bitcoin) can be mined in 2020.
First of all, you need to understand what mining is.
Bitcoin mining is the data processing and maintenance of the BTC blockchain network. BTC blockchain daily pays network commission to miners, who support and maintain the network. This commission is ensured due to blockchain technology. Anyone can become a part of the network and mine BTC – he would just need special equipment to process big volumes of data.
What types of mining there are?
Basically you can either purchase equipment and mine at home or put a miner on a special hosting site or rent equipment from special services called cloud mining.
What is cloud mining?
Cloud mining (or Shared mining) is a mode of gaining bitcoin or any other cryptocurrency without using personal devices, just renting part of devices installed in large data centers.
The service is provided by a big data center equipped with the most modern equipment.
You rent hash power of this equipment by selecting a contract.
You get access to your personal account dashboard 24/7 and receive your mined BTC daily.
What are the benefits of cloud mining?
There are big data centers equipped with mining devices with stable and affordable electricity supply. They have all the technical conditions to run mining successfully (special containers for miners, coolers, ventilation systems, etc).
You have no issues with installation, maintenance or repair of the equipment.
You just receive daily payouts in your account.
There are as well some disadvantages:
Not all such services are secure enough, there are many projects that become a scam. You need to select a service very carefully – read reviews, find out the background of the company.
The profits are not so high compared to mining on your own equipment as this is most often just a part of the hash power of the whole device. Moreover, you would need to pay some service fees.
The contracts are usually limited to a short time period.
What is mining on your own equipment?
It is mining on the equipment you own. You can place it to a special hosting site or hosting a hotel and pay just for electricity. Most often such hotels have much better electricity rates than you would have at your home, they are also equipped with all the necessary systems for the devices to keep their operation for as long as possible. You also receive 24/7 access to your account and can see the operation of your device in real-time. As you own the whole device the mining revenue you would be receiving is higher than in cloud mining.
What are the benefits of mining on your own equipment?
You receive more revenue compared to cloud mining.
Special technical staff would take care of the installation and maintenance of the device, so you don't need to bother about it.
No limitation on equipment usage (av.3-5 years) – you can any time re-sell a device and get part of the invested amount.
The cost of your hosting fee is usually less than the service fee of cloud mining services.
Daily payouts.
There are as well some disadvantages:
You need to order a mining device, wait for it to be shipped (which may take up to a month), then clear it at customs.
Then find a hosting site or hotel, ship the device there – all this will require extra charges and extra activities.
You need to find a secure and trustable hosting site that would have legal access to electricity. Otherwise, any assessment may reveal breaches and non-compliance with the law and you would just lose your equipment.
Currently, during the period of quarantine and self-isolation, remote services of mining are really one of the best solutions for getting extra money. Taking into consideration the reducing competition that is expected after halving, farms that use modern equipment and have access to affordable electricity will become even more profitable. We advise selecting these service providers very carefully.
Some mining centers can offer fully remote and automated services, where you can buy the necessary equipment online and it will be collocated on a hosting site without your involvement, you would start getting revenue right the next day without wasting precious time. At the same time, you will remain the ultimate owner of the equipment and it would be removed from hosting upon your request and shipped to you.
Which option of moneymaking to choose? It's totally up to you. In general, mining can generate significant extra income, multiplying your invested money.
The article was written by Kirill Mishanin, Head of Sales Department ECOS
ECOS is an organizer of the Free Economic Zone (FEZ) with 0 taxes in Armenia. ECOS has an infrastructure with low electricity rates, capacity up to 200 MW ensured by Hrazdan heat and power plant and support from the Ministry of Economy of Armenia. ECOS provides Hardware (ASIC); ASICs + Hosting and cloud mining services - Fully automated solutions.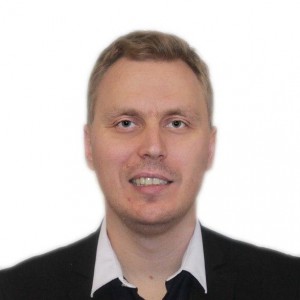 Share the article

Read. Learn. Do. Earn more money on Affiliate Marketing
Don't miss