Last September in Istanbul, at the Traffic Summit,Todor Minev participated as a speaker on the topic of "Creating an immersive Metaverse" and was rewarded as the best speaker at the conference amongst all the participants. Traffic Summit is a networking event that allows digital marketing enthusiasts to go and meet experts of the field while having fun at the same time. During his expose, Todor shared one of his projects with us – The Meta Savages. And this article is brought exclusively to the AV readers today thanks to him.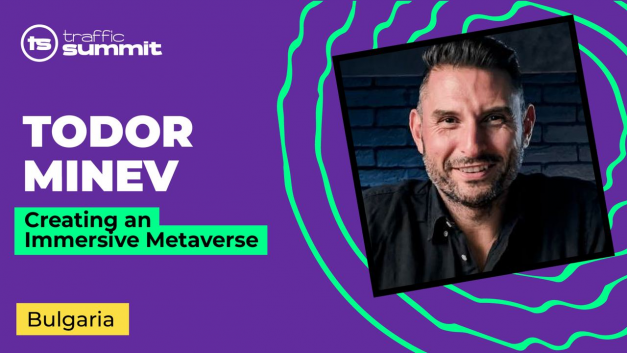 Todor Minev also known as Bad Toro is an Amazon veteran with over a decade of experience. A Crypto and NFT enthusiast, with a weak spot for DeFi degen schemes, he is responsible for igniting businesses in crypto, gold mining, ecommerce, and other niches as he has a knack for identifying lucrative opportunities.

Todor is the founder of Meta Savages, an immersive metaverse platform built on the Unreal 5 gaming engine. His creativity manifests itself in his ability to turn a startup into an empire, which is also the reason why, as of today, Todor has 15 successful brands in his portfolio with an annual revenue of $123M.

For those who are new to the metaverse sphere, let's recap!

Consider a virtual world in which people live, work, shop, and interact with others from the comfort of their couch in the physical world. This is known as the metaverse. If you would like to know more, check out this article.

How Did The Meta Savages Start?
Based on personal experience, Todor started the Meta Savages to provide like-minded people with a space where they can connect, have fun and do what they do best in order to continue growing in the digital marketing industry regarding the platforms involved like Tik Tok, Amazon, Twitter, Facebook and so on. 

The Issues of Current Metaverses
It is no secret that the VR world is growing day by day and more and more entrepreneurs have started to invest as users have taken interest in it. And we all know that things can derail quickly if not planned properly. Todor has noticed some issues in already existing metaverses that left a market gap for the businessman in him to fill. 

Lack of entertainment, management, gamification, good visuals, tokenization, just to name a few, are the existing problems in all current metaverses according to the expert's research results. Management is deemed as important as the fun since it gives the users a sense of security and peace of mind.

Creating An Immersive Metaverse
To counteract all the issues previously stated, Todor and his team wanted to create something made of fun but something more – value and education. They want to make sure that the population from the Meta Savages have the best environment possible while earning something valuable. And not only do they want to give intellectual value, they think that it would be cool to have a reward-based system in the metaverse. 

Whether it is about someone's presentation at a conference or learning a new skill, the participants can be rewarded for passing knowledge tests in the Meta Savages world. 

Hosting shows, parties, clubs, games are also part of their metaverse as it is part of all metaverses on the market. But what can Todor add that would be cooler? Jet ski racing, weekly purge, scavenger hunt, micro betting etc. It is a chance to not get bored while in the metaverse.

They also want to integrate a money making concept. The players will have the opportunity to make money while maybe buying NFTs, which a comic book artist specially designed for the world, or playing in the casino, and as we speak they are developing their own meta casino. 

Note that the NFT holders will be VIP members which only means that they will have access to a lot of cool features and early birds in the metaverse.

And when you didn't think it could get any better, Todor's dream is to actually expand what's already there, meaning that not only real estate, vehicles, retail shops will be available in the Meta Savages world, we are talking about something even deeper: advertisement network, banking and exchange etc. He wants to build a world where people with digital marketing interests can actually feel at home. 

All of this is to show you how a passionate expert wants to help the digital marketing community grow but on their own terms, at their own pace and in a way they would feel comfortable. 

Closing
Todor Minev's speech will be available on the Traffic Summit Youtube channel along with other reports presented at the conference. Follow and subscribe to the channel for more exciting content about digital marketing and the opportunities provided just for you.
Share the article

Read. Learn. Do. Earn more money on Affiliate Marketing
Don't miss