Welcome to everyone! We are Gipsy Land - an affiliate marketing team and a creative and technical assistance service.
We began to learn the art of affiliate marketing 4 years ago and continue to this day.
In the past, affiliate marketing newbies often turned to us for advice and help. And in order to answer most of the questions more practically, we decided to start the section "Test offer". Now every week we test offers on different verticals and share the results in our social networks.
We provide the reader with all the promotional materials - landing pages, pre-landing pages, and the author's creations. For each test, we create a mind map and give recommendations for buying, so that any novice can repeat, and an experienced one can take a test.
Our dream is that any affiliate marketing should be able to test and analyze because this is the basis of our business. We are ready to share such valuable information with anyone.
We hope you will also find it useful and interesting to study the offer tests in our performance because no one else does this.
Test Offer: Dr. Mardeen Hair Growth Drops
Link to the mind map in English
Initial data
Ad Network: Dr.Cash
Offer: drops for hair growth Dr. Mardeen
Geo: Turkey
Bet: 5 $
Approval: 44%
Trash: 22%
Promo: 2 landing pages | 2 pre-landing
Creatives: 4 teasers | 2 videos
Test results
---
A visual map of the test ← MANDATORY TO VIEW
---
We were often asked to do a test on the offer of hair growth products, and we did.

This test was performed with 2 landing pages and 2 pre-landing pages. The conversion into transitions from pre-landing to landing was tempting. On pre-landing pages (20 and 33%) and on the landing page (6.8 and 11%).
The process was ambiguous, despite the fact that the combinations were difficult to cling to and the creatives took a long time for moderation, and as a result, there were a large number of leads.
Used two approaches - scientific and triggers. In a scientific approach, it is necessary to put pressure on the worry of buyers. For example, we can say that for girls, men with hair are more attractive.
Texts of advertisements. For a medical approach, they wrote about an innovative method, activation of hair follicles, etc. For the triggers approach, they wrote that we know the secret of eternal male attractiveness.
Summary
Spent on the test: $ 159
Filled: 6 Accounts and 6 RK
Target: Men 25 +
Placements: all
Budget: $ 65-75
In the ad network: 71 lead (22 uploaded)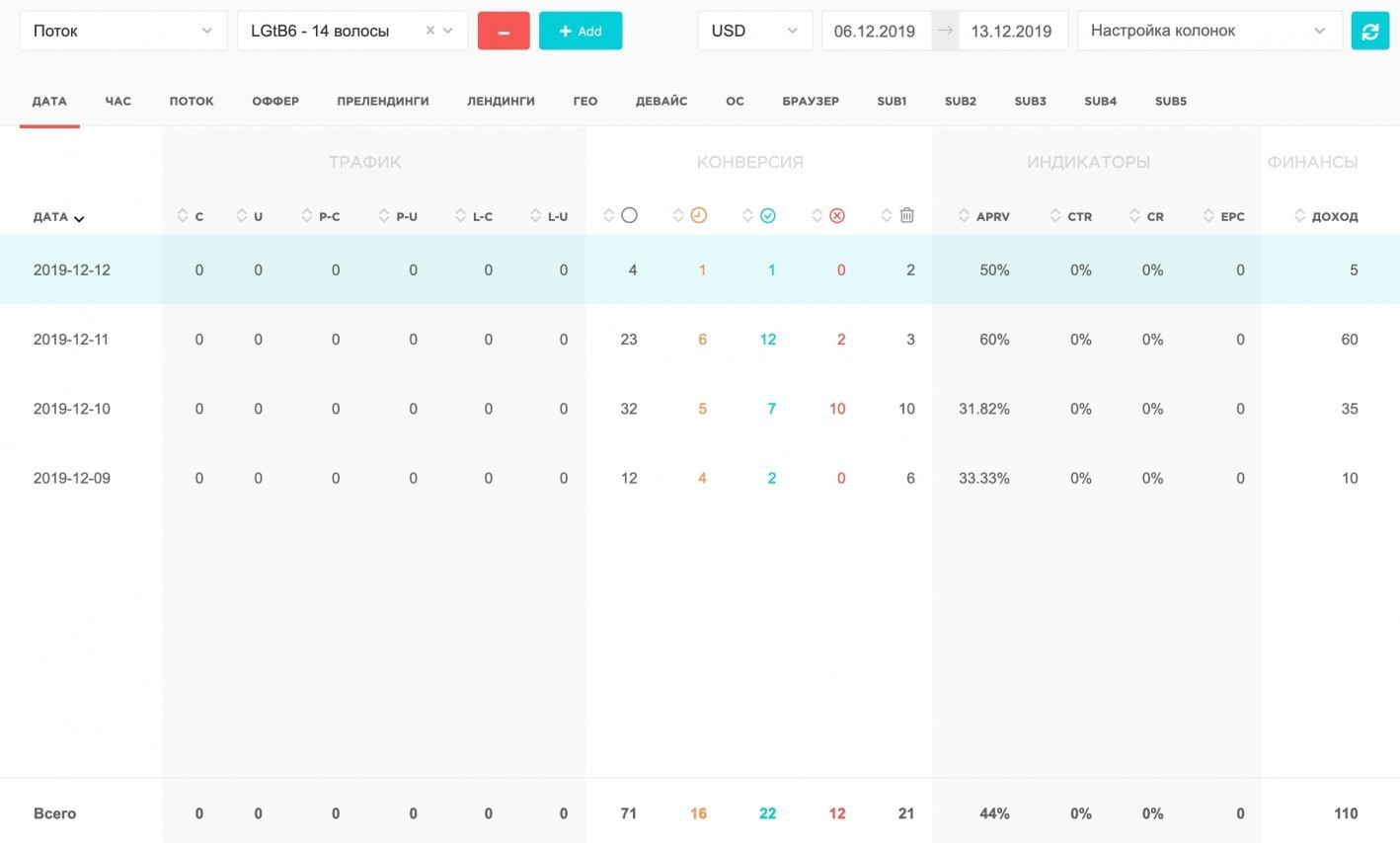 Conclusion
Our advice is to use the second combination from the visual map and pick the best creatives for it.
The first advertising campaign (screenshot No. 1) received good results. Approve turned out to be 54% (out of 8 leads, 4 improved and 1 was bad). If you invest more budget and time on the process, then it is more likely to get an ROI in plus.
---
All creatives from the test are already on our Telegram channel.

Share the article
Don't miss