Traffic type: Adsterra Popunder
Offer: Adult Cams
Campaign period: 01.03.20 - 08.03.20
GEO: GB
Total spent: $655.3
Total revenue: $1185
Net profit: $529.7
ROI: 80.8%
Hello everyone. Today we have another adult offer: it's adult cams for GB! This time we are working with traffic from Adsterra. 

Choosing GEO and traffic source
Recently I've stumbled upon a juicy GB adult offer that has performed very well in tests - it's the one we will be using today :)
Offer selection
I went with an SOI adult offer. I decided to run this campaign on CPM because I know from experience that this cost model allows us to get a positive ROI quite easily - all one needs to do is set everything up correctly. These were my payment terms:
CPL SOI, with $3 payout for each registration.
When designing your landing page, don't forget that one of its main purposes is filtering out people who aren't going to convert. One way to do this is to require users to complete a simple action - for example, create an account.
Here's the screenshot of our final landing page: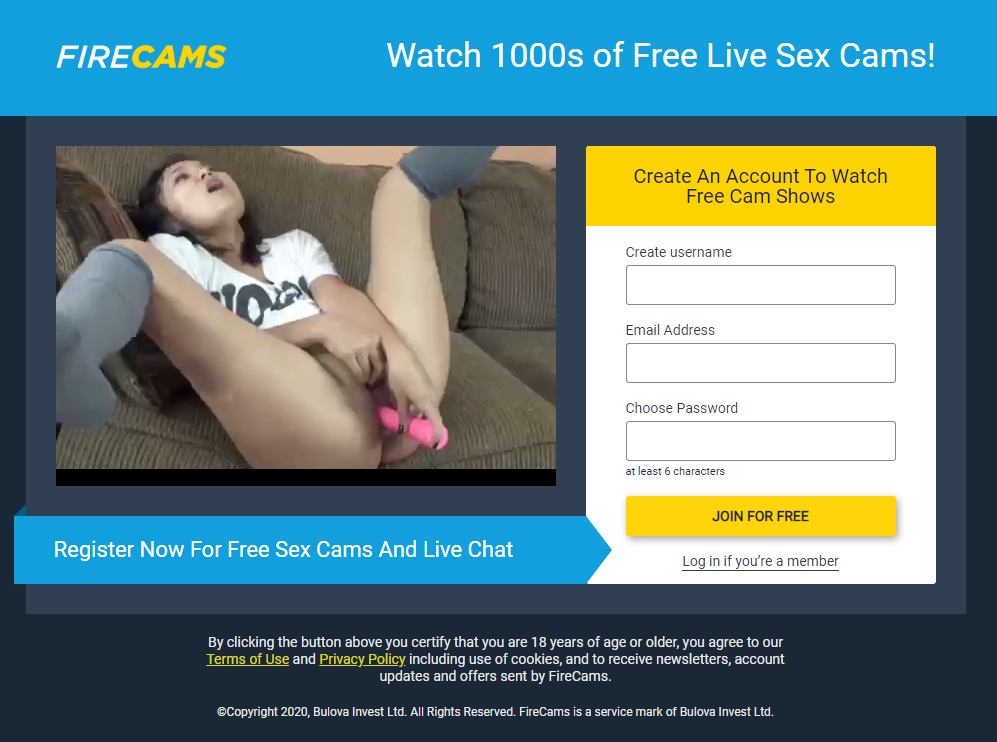 Strategy
When you're working with a new GEO, it is always a good idea to learn more about it. At first, just dip your toes into it and start with a few test campaigns. I also recommend talking to your manager, who can give you advice based on their previous experience or any stats they have access to.
Taking note of the recommendations I was given, I decided on a $1.34 bid. This allowed me to get into the popunder rotation and get the 2nd/3rd impression. Why didn't I try to get the 1st impression? Well, there's no point in chasing it, as there's always a chance that there will be strong affiliates with big payouts occupying the top spot. Not to mention, something unexpected might happen and interfere with the success of my campaign. 
Pre-landers
One of the most important parts of every campaign is deciding which pre-lander to use. They allow you to filter out bots and non-target audience as well as increase conversion chance when working with popunder traffic.
However, it is not always a good idea to use pre-landing pages in CPM campaigns. They may cause the user to close the tab, thus preventing them from going through to the landing page and leading to lower conversion rate.

In my case, the risk was justified, because I had examples of similar campaigns that performed well with pre-landers.
I advise you to do a split A/B test first, to see how users behave on the same offer with and without a pre-lander. This will allow you to finetune your strategy and set up your campaign correctly.
This time I decided to go with some dating pre-landers that I found on Adheart. Using info on how other users set up their campaigns for this GEO, I chose the following: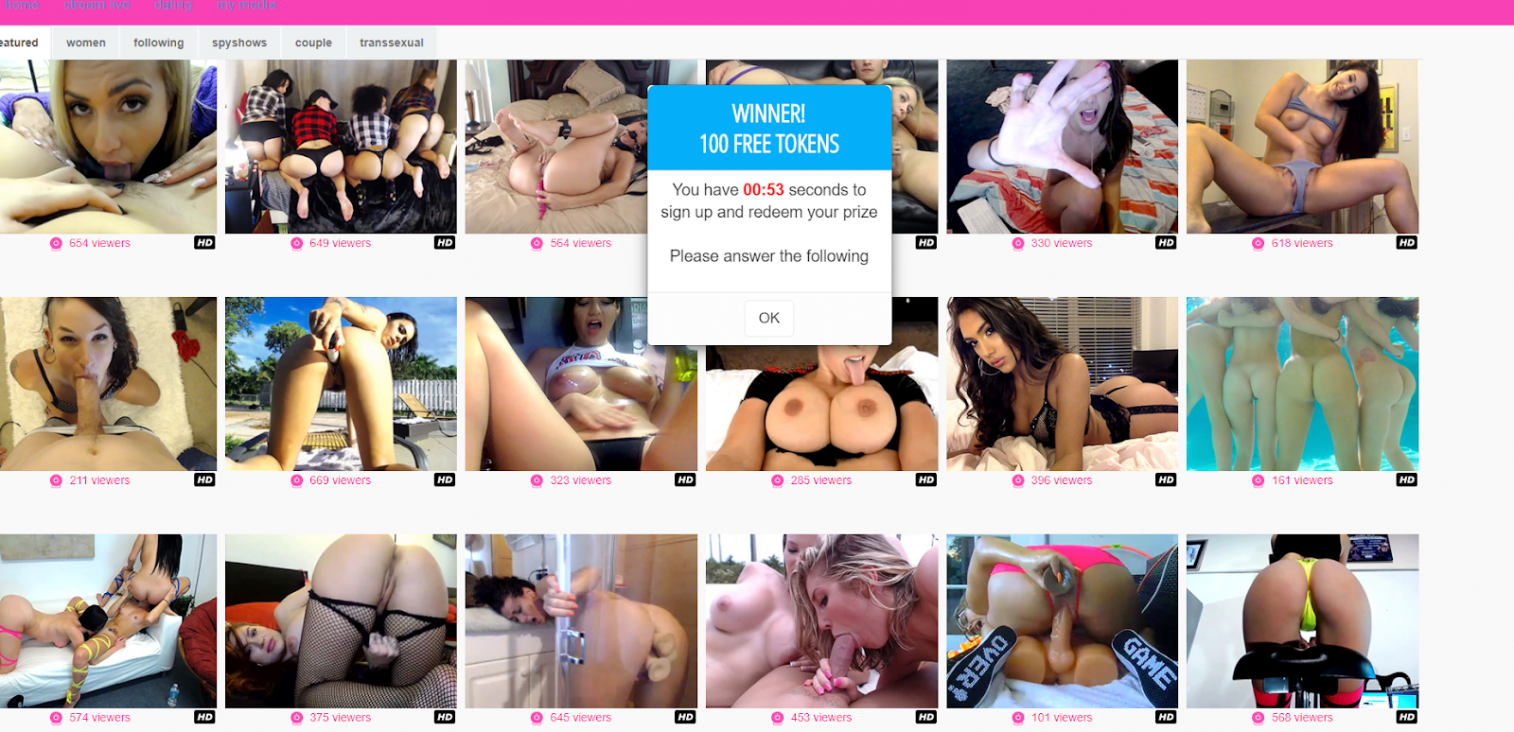 I talked about interactive pre-landers in great detail in my previous case study - go check it out if you missed it!
Don't forget that the better the domain, the more confident the user will feel about your pre-lander. Domain names that only contain numbers can scare users off, so be careful.
Optimization
Step 1 (Placement blacklisting)
When you're doing a CPM campaign, it is important to be wary of the fact that quite a few placements may not be optimal and won't perform well - you need to get rid of those. Based on the results the placements show, it will be possible to make a black- or a whitelist. It is better to do this during testing, but sometimes you have to make adjustments when the campaign is already running. There can also be big placements filled with bots that need to be banned, too (isp Amazon, etc). Don't be afraid to use third-party services to eliminate bots if you're not confident you can do it yourself.

Step 2 (Rate increase)
Your CPM can decline for several reasons. Most often, it drops due to your targets being too narrow, in which case you should expand your targeting set. However, it is also possible that your campaign has gone down in the rotation - if that's the case, you should raise your bid. The opposite can happen, too. The campaign can be going so well that you will be able to lower the bid and not spend any extra money. 
All this is rather situational, therefore it is important to always keep an eye on statistics so you can adjust your settings as quickly as possible and make maximum profit.
Post optimization
After I was done setting everything up, I had the following targets: adult traffic, mobile devices only, all browsers sans unpopular ones (UC Browser, Blackberry), English language, all OS except for Windows Phone and Blackberry, 1/24 hours impression limit, and a bid of $1.34.
Screenshot of the final settings: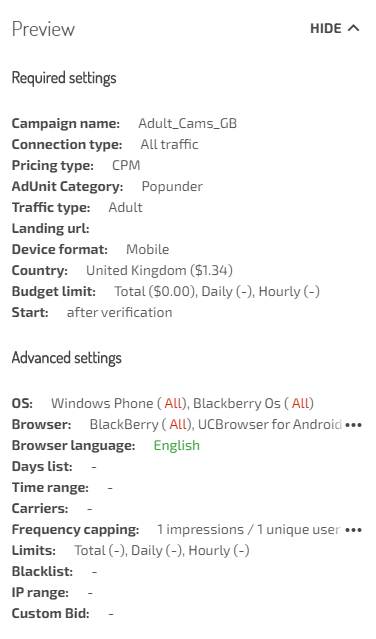 Results
Screenshot from Adsterra:

Total spent on Adsterra for all the days was $655.3.
Screenshot from the tracker: 

Total earnings: $1185
Net profit: $529.7 
ROI: 80.8%
Conclusion
Thinking everything through and carrying out preliminary split tests really helped me to set up this campaign.

This turned out to be quite an amazing offer, seeing as we had 80% ROI even with a rather general targeting set. I think with further optimization it would have even been possible to go above 100.

Don't forget to carry out tests and to optimize your campaign if you want high ROI and profit. Thank you for reading and good luck!
Share the article

Read. Learn. Do. Earn more money on Affiliate Marketing
Don't miss