Popunder traffic is the easiest entry point into the world of affiliate marketing. How often do you hear something like that? Most likely, quite often. We have decided to review this statement and give you accurate details. By the end of this article, you will receive comprehensive information about Popander traffic and its effective monetization. More precisely, you will find out:
What is Popunder?
How Popander works?
Tips: how to convert popunder traffic
Best popunder traffic sources
We assure you that this ultimate guide will provide everything you need to know about popunder traffic. We will even teach you how to launch a successful campaign. It is going to be a popunder guide like never before.
Let's dive into the world of Popunder, and start with the basics.
What is Popunder traffic?
Popunder-advertisement is an advertising banner that automatically appears when you open some Internet resources. Moreover, in most cases, when you click on the close button, the advertising page opens in a new browser window, unlike the pop-ups that appear on top of the active window. When creating PopUnder ads, JavaScript is usually used, however, it can be done using other technologies.
The first such script was introduced back in 1999. For advertisers, PopUnder banner guarantees almost 100% of visitors to partner sites. Since the new window does not interfere with viewing information on the site, and the visitors learn about it only when it closes the original browser window.
For the purpose of understanding, you can imagine it as the opposite of Pop-up. Unlike the Pop-under ads, Pop-ups are opened on top of the active browser window.
The aggressive and annoying character of the pop-ups determined the fate of this advertising format. Many users now block pop-ups. To date, it is almost forgotten and replaced by Popunder. Also, the chrome browser has set up harsh rules for working with Since Popunder appears when a user closes the main browser window, this makes it less intrusive and more acceptable to users. So, we can confidently say that the difference be
Popunder ads examples
Holiday rewards example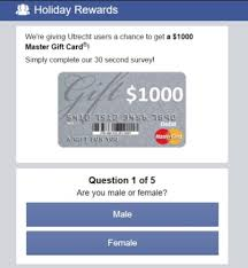 Example 2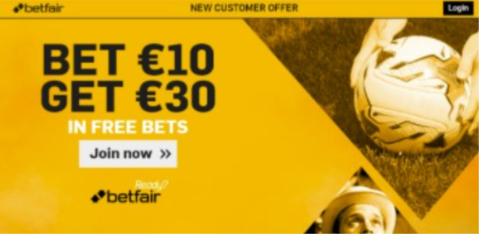 How does popunder advertising work?
Popunder is often used not only to attract traffic (both desktop and mobile) but also to collect contact information, such as email, phone numbers, etc. They are used to generate quality leads.
Since Popunder works great on different platforms (desktop, mobile, tablet), this makes it pretty popular because it allows you to reach your audience wherever they are. When a user clicks on a Popunder advertisement, he is either redirected directly to the advertiser's website or gets on the pre-landing page.
Note: is it worth converting Popander traffic by redirecting it to the advertiser's website or using a pre-landing page? There is no correct answer to this question. It all depends on you. The best solution would be to split test both scenarios and then choose a winning option.
Pre-landing pages are not just some fantasy. They have been tested and proven to work. This is a way to ensure that most of the traffic sent to the advertiser's site is of good quality. This process is called "warming up the leads". Using pre-landers, you will get high approval rates.
The two most popular pricing models for Popunder traffic are CPM and CPA. However, other models are available for this type of traffic, such as CPI (install payment) and CPL (lead payment).
Popunder is a fairly popular ad format, both among beginners and experienced webmasters who occasionally switch to this type of traffic to promote certain products. Among the most effective verticals: Coupons, Gambling, Adult and Dating, Nutra.
Here is how it works:
When users open a website that has popunder ads and clicks on any button, they are redirected to the pre-landing page on another window with a call-to-action button. On this page, the affiliate marketer has set up enticing offers such as big prices to be won. All they need to do is click the call-to-action button
Interested visitors will click on the call-to-action button and are redirected to the distributor's site where they have to enter their email, phone number, and address to prove they note a robot. Once they enter their credentials, you have provided the advertiser with quality leads.
Some tips for working with Popunder traffic
Separation of advertising campaigns by geo. Each geo has its own time period when the gains are highest. Thus, you should pay attention to this variable when planning an advertising campaign.
Split testing of landing pages for advertisers and their own pre-landing pages.
Don't annoy the user with the same pop-up ad over and over again throughout the day. Set limits and show visitors different ads. Limit unique visits depending on the size of the audience.
Work with a tracker. No seriously! Do not cut anything (landing pages, geo, time intervals, etc.) without data analysis.
From the very beginning, consider testing different landing pages. You'd be surprised what a huge impact can be Landing at work with Popunder. Consider using special services to keep abreast of trends.
Why do you need to use Popunders?
Before reaching the decision to advertise online, you should have thought about how to do it. We are sure that different ad formats came to your mind and you may have already tried some.
Despite the popunder's reputation of disturbing users, they still have a much higher conversion rate when compared to other ad formats.
Also, it is almost impossible for users to ignore the popunder ads since they are embedded in the site, unlike banners and display ads where the user can just scroll past them.
They have a higher chance of being viewed since they target the right audience.
Popunder runs on different platforms and reaches a bigger audience. This gives the affiliate marketer an extra advantage.
Launching your campaign
To launching any campaign, you need to first register in the ad network that provides Popunder traffic. We are going to provide you with a list of them.
When creating the campaign, you will have the option to select the frequency and capping of your ads. The frequency represents the number of times the ad will be shown while the capping determines the period of impressions. It is not advisable to set many impressions in a day. This will only annoy users and there will be no conversions.
Targeting options are very wide. You can decide to target specific geos, OS, connection types, device types, mobile carriers, browsers, etc. Also, if you are working with an advertiser that deals with wap-click and are searching for carrier traffic, they may be interested in IP targeting. For this, you need to provide a list of IPs to your manager when launching a campaign.
It is also important to schedule the time when your ads should be displayed. Make sure that they are displayed when the users are not busy. For example, when they are back from work and are resting. This way, they will have more time to interact with your ads.
Set the daily budget of your campaign and keep in mind that once this limit is reached, your ads will no longer be active. Unless you increase the budget and restart the campaign. 1er and popular ad placement zones are difficult to target because they are very competitive. You need to set high bid prices for your ads to be shown.
Black and Whitelist
Keep track of how well your campaigns are doing in specific zones. This will give you the ability to save money. You should block all the zones that do not meet your performance target and concentrate your attention on those that bring in the most profit. This will help you in your future campaigns.
Here are some of the best times to run your popunder ads in popular geos:
The US from 7 pm to midnight
Thai from 8 pm to midnight
India from 8:30 pm to 10:30 pm
Japan from 7 pm to 11 pm
Britain from 3 pm to 5 pm
Brazil from 8 pm to midnight
The traffic source you decide to use can also play a huge influence on your success when dealing with popunder traffic. That is why we have provided the best popunder ad networks of 2021.
Best Popunder traffic sources
Here are the 12 best popunder traffic sources of 2021:
AdsCompass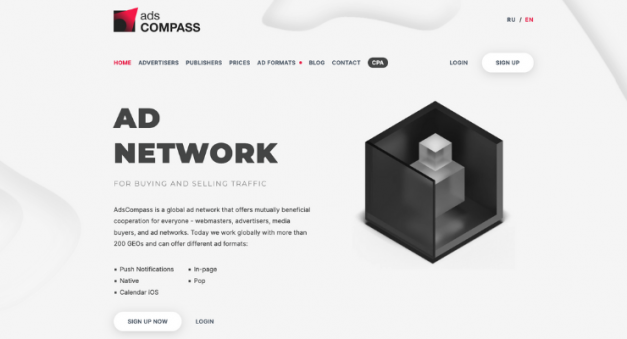 AdsCompass is a global advertising corporation for webmasters, advertisers, media buyers, and networks. The project team has been working for digital and affiliate businesses for 10 years. AdsCompass has its own Ad Exchange and Self-Serve Platform and provides multiple tools for successful launch plus optimization of campaigns and traffic sources' monetization.
The company operates in more than 200 GEOs and offers the most efficient ad formats:

Push Notifications;
In-page Push;
Native;
Pop.
AdsCompass arranges various compelling marketing options, benefits, and own technologies both for publishers and advertisers:
Ad Exchange, OpenRTB, XML feeds and JSON formats support, CPC/CPM business models;
many traffic types worldwide for increasing the audience number;
Self-Served platform with flexible settings for creating and optimizing campaigns;
accurate ad targeting - by devices, GEOs, carriers, OS versions, and more;
analytic systems with full functionality to work with traffic, the real-time reports on the ergonomic dashboard for tracking results and earnings;
advanced tools for newbies and experienced webmasters: JS code, direct link, and others for creating and managing web resources online;
24/7 working support experts.
The Ads Compass project in numbers:
6500+ active advertisers;
3000+ active publishers;
30 billion requests a day;
44 conferences behind.
You can register, find our prices and contacts on the website of the company.
PropellerAds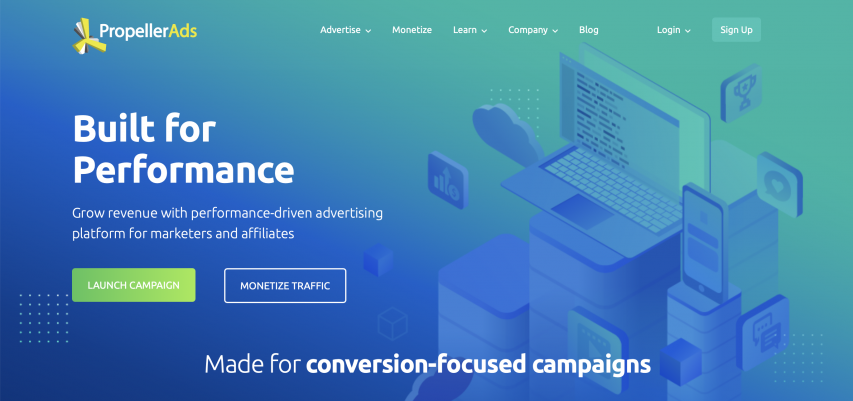 PropellerAds is an international advertising platform that has been on the market for 10 years now. It started out as a popunder traffic network and over the years became one of the biggest and most trusted popunder traffic sources. It's self-service platform provides affiliates and webmasters with all the necessary tools to launch, track, optimize campaigns and monetize traffic sources.
Affiliates working with popunders in PropellerAds benefit from:
Auto-Optimization, CPA Goal 2.0 AI-powered algorithm that provides cost-effective traffic for your offers
Anti-fraud system that prevents malicious activities like fake clicks and bot impressions, making sure only real people interact with your ads
Advanced retargeting systems, bringing back the users across the network of 350 000 sites
New feature that allows Demographic & Interests targeting
Convenient statistics and custom zone bidding
Powerful API
In 2021, PropellerAds can boast of having access to 1 billion users through the exclusive inventory of publishers. Have a bold growth plan? Then get guaranteed visits and generate fast conversions with PropellerAds' popunders!
Popunders are also one of the most profitable monetization formats that can be used with every kind of website. Therefore, not only affiliates, but also publishers are highly recommended to make money on this format, especially since site owners can increase their profit by 100% with PropellerAds Popunder AdBlocker tags! Of course, the benefits of PropellerAds for publishers are not limited to this.
Other features for publishers include:
Wide variety of ad formats that you can use in conjunction with popunders.
MultiTag that automatically detects the best ad formats for a specific publishing platform and displays the most profitable adverts to users.
Weekly automated payouts (every Thursday) with a minimal withdrawal amount of $5 to PayPal, Epayments, WebMoney, Payoneer, Skrill, Wire Transfer.
AdMaven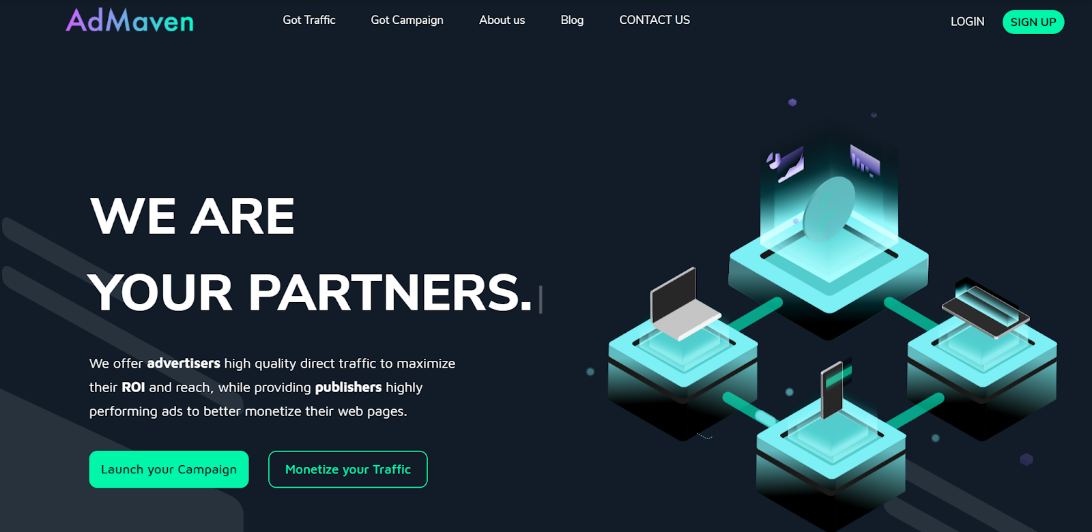 The online advertising platform Ad-Maven.com was founded in 2013. It supports 4 formats of advertising with payment by CPM (CPV) models. Advertising is displayed using a unique technology that ensures bypass of ad blockers (+ 20% to efficiency).
An extensive network of partner sites generates volumes of traffic at the level of 15 billion impressions per month.
Geographical coverage - the whole world (more than 200 countries).
The minimum deposit for the advertiser is $ 200.
The affiliate program of the service offers to monetize the traffic of any subject using the CPM model. Depending on the geography of traffic and the format of advertising, the eCPM level can take values ​​from $ 0.2 to $ 3.4.
Main ad unit formats:
Pop-Under
Interstitial
Light-Box
Banners
Each of the proposed types of advertising can be customized to the specifics of a particular site.
When setting up advertising campaigns, the following options are available:
multi-level targeting (by GEO, time, device, operating system);
separate billing of each GEO-direction;
the use of keywords to clarify the contextual correspondence between advertising and site content;
creation of White-Black sheets.
Ad-Maven.com financial data is in US dollars.
You can deposit funds to the advertiser's account in the following ways:
PayPal, bank cards (minimum amount is $ 200);
Payoneer, Wire (minimum $ 500).
The minimum amounts depend on the method of payment:
PayPal, Payoneer - $ 50;
Wire Transfer - $ 1000.
When withdrawing via PayPal, a commission of 3-5% is charged. In case of withdrawal via Wire, the commission will be $40.
Adsterra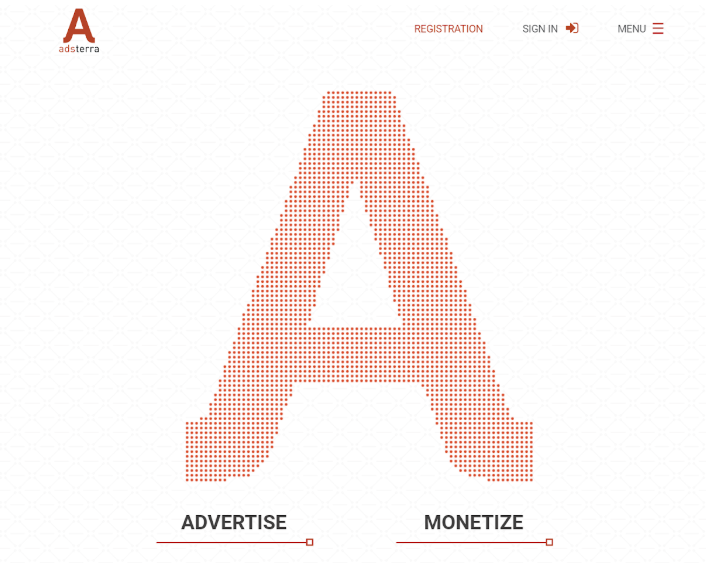 The American ad network Adsterra.com began work in 2013. It works with all types of traffic and with almost all well-known advertising formats. Geographical coverage - the whole world (more than 190 countries).
It provides 100% traffic monetization due to the intelligent management of ad formats and display modes.
The network affiliate program supports CPM, CPC and CPL conversion schemes, but only the CPM model is available for entry-level partners.
The average CPM level is in the range of 0.5 - 1.3 $, but in some cases, it can reach $ 4 (for example, on American traffic).
The monthly number of impressions on the network exceeds 10 billion, generating over 6 thousand successful conversions.
According to statistics, the profitability of various ad formats in Adsterra is distributed as follows:
Popunders format provides 31% of conversions;
Banners - 28%;
Push-Ups - 18%;
Mobile banners - 12%;
Mobile pop-under -8%;
Mobile Interstitials Ads - 3%.
Affiliate earnings and referral deductions at Adsterra.com are recorded in US dollars.
The minimum amount limit can be set independently, but not less than the following values:
WebMoney (minimum 100$);
Paxum (100$);
ePayments (100$);
Payza (100$);
Bitcoin (100$);
WireTransfer (1000$).
The choice of the withdrawal method, the determination of the minimum amounts and the input of payment data are carried out in the "Profile" section.
RichAds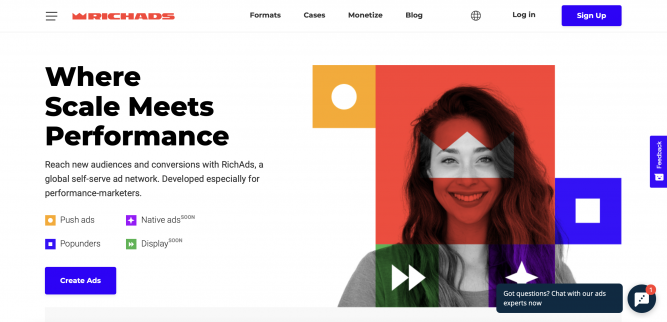 RichAds is a global high-quality pop traffic ad network. They focus on the growing needs of affiliate marketers all over the world and offer high-quality worldwide traffic. Generate conversions for any niche from 4 billion ad impressions daily with >$0.3 CPM on Premium sources and 220 Countries outreach!
The network offers multiple features that help affiliates work with pop traffic and get quality conversions. Source Sampling feature samples traffic from different sources in small amounts, evaluates its volumes and quality, and helps you scale profitably. Micro bidding helps to make custom bids and adjust them for maximum performance without creating separate campaigns. With the Automated Optimization feature you can use a set of "if/then" rules to manage your campaigns automatically.
Clean bot-free pop traffic is RichAds' priority. RichAds technology is based on big data and proprietary algorithms combined with independent verification by AdScore.
Here are a few more pretty convenient features to help you make up your mind about working with RichAds:
Targeting options available: Country, Device, OS, Browser, Carrier, Connection Type, and more.
Possible ad formats: popunder, clickunder.
Top verticals: VPN & Antiviruses, gambling, betting, sweepstakes, crypto, dating.
Minimum deposit: only $100.
Popads.net

Popads is one of the largest global networks of popunder-advertising and has been operational since 2010. This platform provides tools for advertisers - creating, configuring, launching targeted campaigns and functionality for webmasters - adding their own web sites to the system, and earning money from selling traffic.
Using 4 ad formats: Popunder and tab-under, popup, tab-up, and the targeting mechanism, advertisers will run campaigns with minimal cost. They will attract an audience interested in promoted projects, services, products. Webmasters, adding sites to the popunder network and installing the code for broadcasting ads on them, will earn by selling traffic. Income on Russian traffic starts from $ 1.4 per 1000 clicks, the minimum cost of American traffic is $ 4 per 1 thousand.
The site has many unique promotional offers. Any sites with high-quality traffic are accepted for participation, there are no restrictions on adult content. Server advertising can be placed along with similar ones, but at the same time, the bid per impression falls.
Earned funds can be withdrawn daily upon reaching the minimum amount of $ 5. You can get money through PayPal, Payza, Payoneer, or bank check.
Clickadu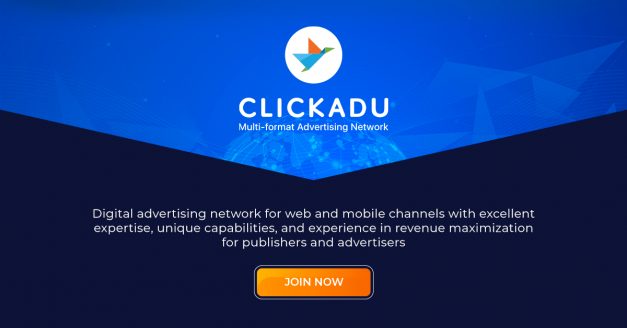 Clickadu is a top advertising network that provides worldwide coverage and multiple benefits for both advertisers and publishers. Clickadu has an impressive amount of traffic for popunder ads which are about 300M impressions daily. Clickadu is one of the most trusted popunder networks and definitely is worth trying.
The main Clickadu benefits are:

User-friendly Self Serve platform - A toolkit to ensure statistics transparency and campaign automation
Fast campaign moderation - You're a coffee break away from launching a campaign to getting traffic
Fraud and bot filters - Machine Learning-based algorithm to filter poor quality
360° Ad coverage - Your product will get noticed for sure with a wide variety of ad formats like popunder, banner ads, video, and more
240 GEOs and 22 verticals - more than in any other advertising network
What will you get as a Clickadu advertiser

➔ 5.8 Bln worldwide traffic fresh from the direct publishers
➔ 7 ads formats including popunder that can be mixed for a better result
➔ 4 pricing models to choose: CPM, CPC, SmartCPA, SmartCPM
➔ Advanced Multi-DC communication that reduces discrepancies
➔ In-house traffic quality control
➔ Dedicated support & managers team
Popunders are really great at Clickadu. You can use it with any kind of website and monetize on a huge GEO variety. Popunder provides high CR for advertisers and impressive CPM for webmasters. It is compatible with any kind of website and can be combined with other ad formats for better performance. Publishers themselves can also benefit from Clickadu popunder ads and increase their earnings.

Features for publishers

➔ Wide variety of ad formats including popunder, banners, push, and so on
➔ 41К+ active campaigns daily that create a high traffic demand.
➔ CPM up to $9
➔ Clean feed (we're on it with our Policy restrictions and several moderation stages).
➔ Weekly payments (at $50) with no hold via PayPal, Webmoney, Paxum, and Wire.
Exoclick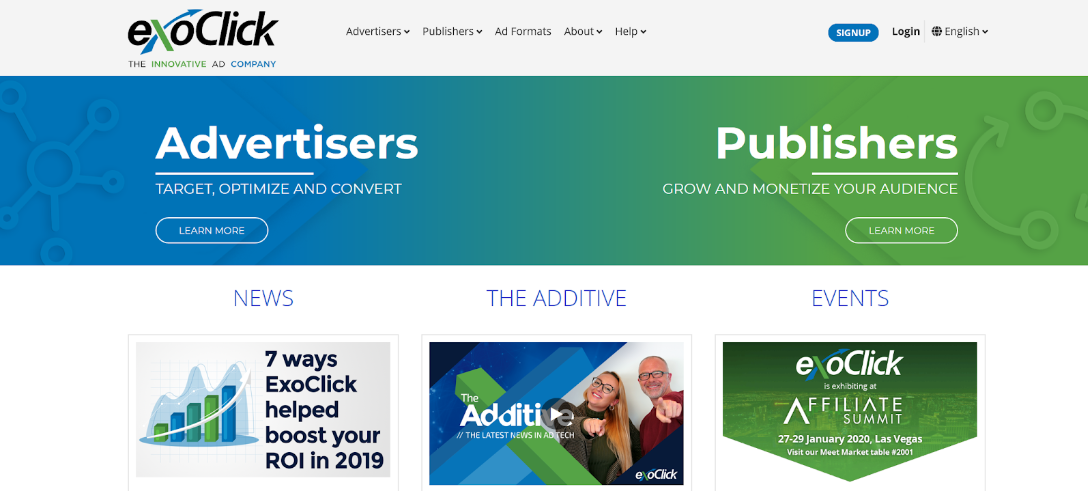 EXOCLICK is a fairly popular affiliate network. They work with many advertising formats such as popunder ads and much more. Advertising for mobile traffic is also not deprived of attention (Mobile Redirect, popunder, banners). It was founded in 2006 in Barcelona, ​​and now more than 17300 active sites are collaborating with them (including the world's leading porn sites with more than 1 million people a day). The cost of advertising is determined from the CPM indicator (Cost Per Millenium or payment per 1000 impressions.). The minimum prices for the popunder format, for example, for Russian traffic is $ 1, for English-speaking countries a little more expensive - $ 1.5-2. But prices are formed by auction, so most likely they will be much higher. This affiliate program is perfect for monetizing Adult sites and entertaining topics.
They work with sites for adults and sites of entertainment topics. The content should not be illegal, violate human rights, etc., a large overload of advertising is not allowed. A minimum attendance of 50 unique visitors per day. Hosting is only paid, second-level domain (exception com.ua, etc.).
Advertising format: Popunder, Adspot (Instant Message or slider-banner), banners, context, advertising in videos, direct links, mobile redirect (click-under), mobile popunder, banners for mobile.
Payouts: The minimum payment amount is $ 20. Money is paid through Paypal, Payoneer, Paxum or bank transfer.
Hilltopads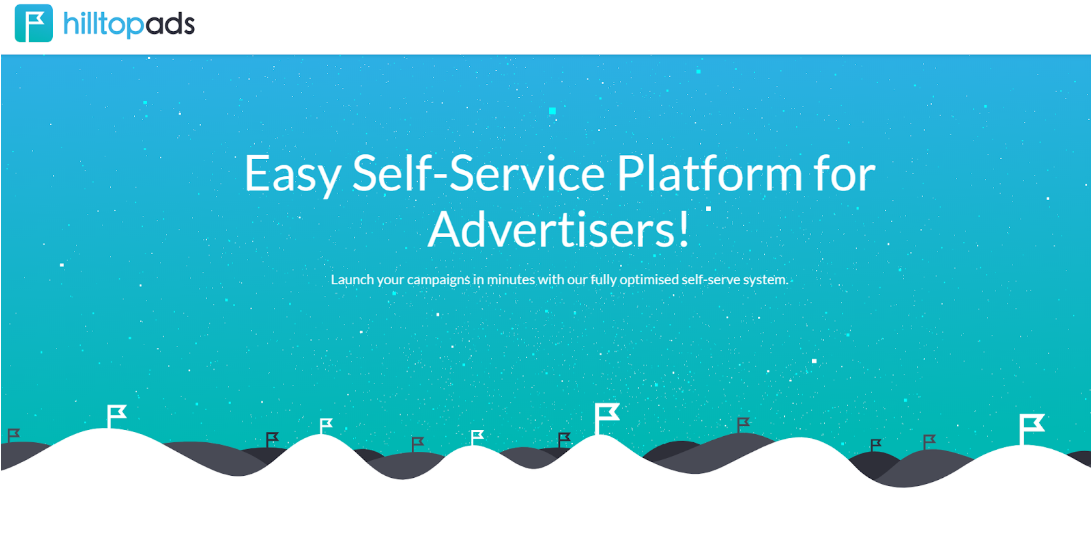 Hilltopads is an advertising platform headquartered in the UK. Hilltopads is not a newcomer to the advertising network market - the service began operation in 2011.
Compared to its competitors, Hilltopads is distinguished by a large list of supported advertising technologies, payment systems and excellent service, round-the-clock technical support, easy-to-use advertising network with direct access to offers, and timely payments every week. The company operates on CPC, CPA and CPM models. Both desktop and mobile traffic are monetized.
One of the highlights is the possibility of monetizing adult traffic, although a number of rules must be followed to work with the adult.
Website owners are prohibited from using bots and other ways to increase traffic to increase revenue. Otherwise, the account, together with the account, will be blocked.
Available ad formats:
Popunder advertising (for desktop and mobile platforms);
Traditional advertising banners in sizes 300x100 and 300x250, including in-video banners;
Mobile banners (optimized for smartphones and tablets);
IMS (chat popup).
Hilltopads works with the following payment systems:
Webmoney (WMZ only);
Bitcoin
Paxum
ePayService
ePayments
Payoneer
Direct withdraw to a bank card.
Payments are made according to the Net7 model, and the minimum withdrawal amount is $ 50.
The advertising network has a referral program. For advertisers attracted by your referral link, you get 1% of revenue and 5% for publishers.
Trafficforce.com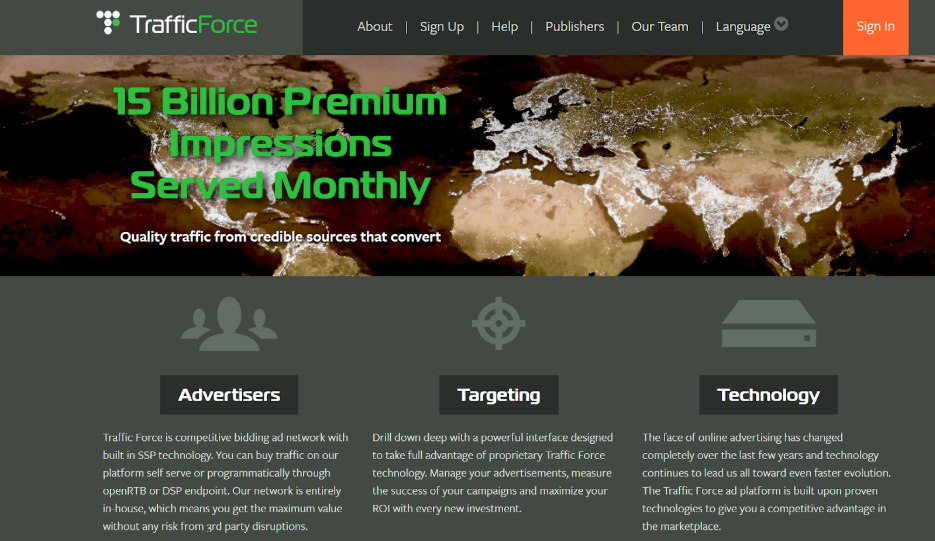 TrafficForce is an ad network operating on the basis of auction. Some of its most profitable verticals are Dating, Adult, and Nutra.
Its pricing model is CPM.
It works mostly with the following GEOs - USA, Europe, China.
Advertising formats include Display, Popunder, Menu Tabs, Pre-Roll, Video, Push.
It supports deep targeting, has a tracking system.
The minimum withdrawal amount is $ 100.
The withdrawal of funds is carried out on PayPal, Paxum, Wire, bank cards.
TwinRed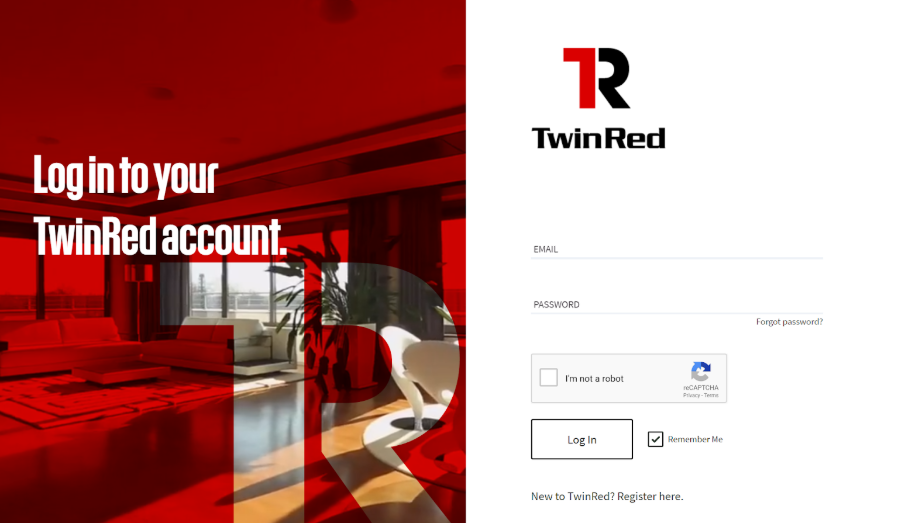 TwinRed is a self-serve advertising network and ad-exchange, established in 2007. It was formerly known as DoublePimp / Double Impact.
Under new ownership and management, it became one of the fastest-growing adult networks today.
The ad formats are
popunders
interstitials
video pre-roll ads
banners and soon native ads and push notifications.
The payment models of TwinRed are CPM or CPC and traffic is available worldwide, mostly from direct publishers.
Advertisers can fund their accounts (min. 100$) by:
Publishers get paid out by the same payment methods from a minimum balance of 50$ depending on the chosen form of payment. TwinRed has a 100% fill rate of ad spots worldwide.
Each account gets a personal account manager.
TrafficShop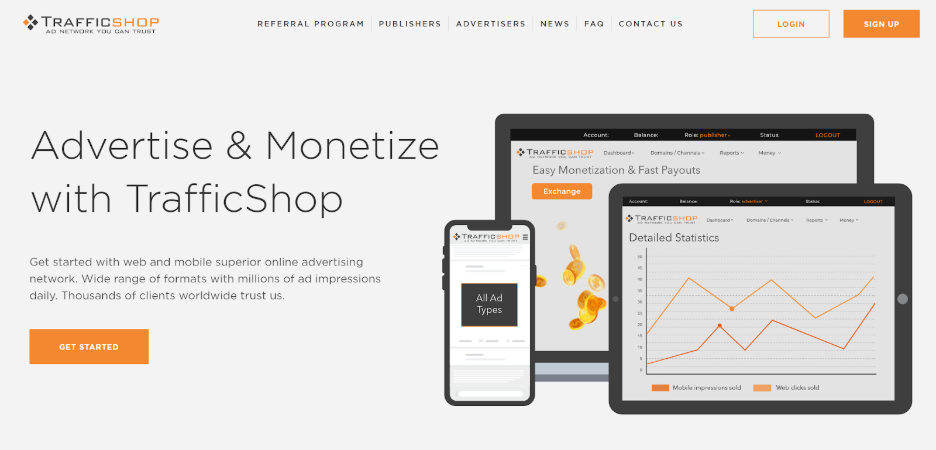 TrafficShop.com ad network was founded in 2008. The main specialization is the sale of adult traffic. It is possible to work in areas, but in much smaller volumes.
This network positions itself as a broker with exceptionally clean traffic. In addition to carefully checking all advertising sites, each stream is filtered using software modules of its own design, cutting off up to 95% of bot traffic.
Two payment models are supported: CPM and CPC.
CPM level for European and American traffic: $ 1.7-2.0 for desktop, $ 2.0-2.21 for mobile.
Traffic received from pop-under is sold in a different price category. For America and Europe, its average cost is $ 1.9-2.3.
Working ad formats:
Pop-unders (desktop, mobile);
banners (mobile and desktop).
Please note that TrafficShop currently has only one type of authorization - "Advertiser". Switching your personal account to "Publisher" mode occurs in the upper horizontal menu.
The TrafficShop network manually controls not only publishers (partners), but also advertisers, so you can replenish the balance only after at least one advertising campaign has been approved.
The minimum deposit is $ 50 and is made through 4 payment systems:
Paxum;
PayPal;
Bank cards;
Wire Transfer system.
TrafficStars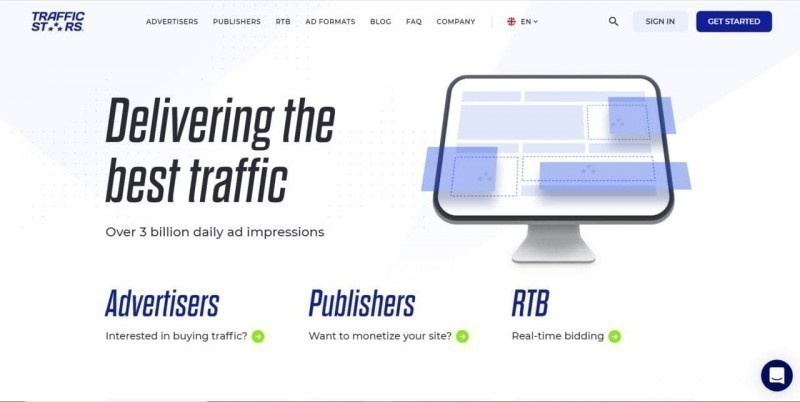 International advertising network TrafficStars started its work in 2014 and today has more than 3 billion unique impressions per day. They offer premium traffic from such giants as xHamster, Spankbang, Sex.com, GotPorn, etc. The system has a high level of anti-fraud so the traffic is good, high-quality, so we can recommend it to you – just go and log in. The network has managers who will help with the launch and give advice on working with adult traffic.

TrafficStars offers:

Worldwide desktop and mobile traffic.

Top 10 GEOs: US, DE, UK, FR, IN, JP, IT, BR, CA, ES.
Dedicated Account managers assigned to each account.
CPC, CPM and DCPM pricing.

Various Ad Formats: Banners, Native, Video Pre-Roll, Video IM Slider, Push, Popunder, Full Page Interstitial.
Complete targeting options - GEO, Region, Category, Keywords, Language, Device, OS, Browser, Carrier, IP range, Day Parting, Scheduling, Frequency Capping, etc.

Granular Reporting and A/B testing capabilities.
Powerful audience selection tool, allowing you to target only specific ad spots on specific websites.
OpenRTB compliant platform.

Minimum deposit: $100.

JuicyAds

JUICYADS is one of the leaders for monetizing adult traffic. Advertising from this partner is on many well-known adult sites (with daily traffic of up to 1 million visitors per day). So you can judge the fame of this adult affiliate program and the quality of advertising yourself. They also won many different awards, for example, "Best Adult Internet Brand" and many others.
Using JUICYADS, you can sell ads directly from your site or set a code for a popunder or mobile redirect, where each transition will be paid.
Rules for participation: After registration, it is advisable to confirm your account by phone. It is necessary to enter a phone number, a robot girl will call you and will dictate a code, which will need to be indicated. Many languages ​​are supported, including Russian, the incoming call is free. After that, add the site to the system and earn money (section "Sell Ads").
Advertising format: Adult banner advertising, Popunder advertising, Mobile redirect
Payouts: The minimum payout amount is $ 50. Pay on PayPal, Paxum, Payza, on a bank card.
Conclusion
Every year, the number of popunder advertisers is increasing, mainly due to lots of newbie affiliates willing to try the simplest schemes.
Also, there are experienced affiliates switching from other ad formats to popunder because different products work better with specific ads.
Popunder ads are popular with niches like gambling, adult, dating, coupons, beauty, health, sweepstakes, pin submits, etc.
More and more advertisers are tapping into popunder ads with the hopes of generating leads and enhance brand awareness.
Share the article

Read. Learn. Do. Earn more money on Affiliate Marketing
Don't miss