For most people, Black Friday is a chance to get good deals on merchandise. For affiliates, this is a great opportunity to make money. To increase the interest in earning, affiliates also want to receive gifts in honor of the biggest sale in the world. So, today we wanna share with you the coolest bonuses in affiliate marketing. Let's go!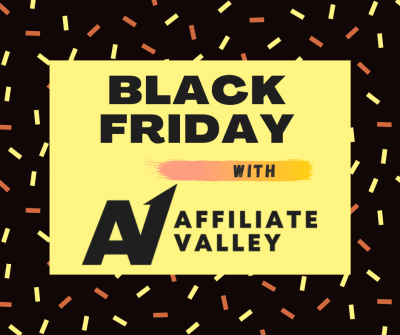 70% Discount + Trial


Binom is our good partner and a top-level tracker for managing the traffic.
The tracker will help you rapidly process the clicks and build reports, saving both your time and your money.
🎁 Use the promo code "Binom" to get free 30-day access to the tracker and a 70% discount on your first month of subscription.

100$ + Free сloaking

PeerClick is a free ad tracking platform that provides you with profound data analytics and a wide range of optimization tools to maximize your revenue and monetize your traffic efficiently.
🎁 Use promo "AFFVALLEY100" and get:

$100 (50$+50$) on your balance. This sum can be used as two 50$ discounts for the first 2 paid plans subscriptions
Free Cloaking campaign which is available for 1 month after subscribing to Free Plan
10% on the first deposit + $15 on balance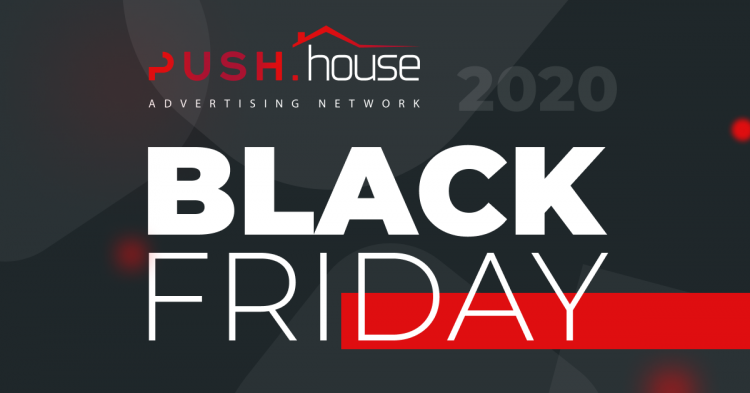 PUSH.HOUSE - PUSH advertising platform with over 180 countries coverage and high ROI. The guys use RTB and sell only unique and high-quality traffic.
🎁 Push.house gives a 10% bonus on the first deposit. Use the "BLACKFRIDAY2020" promo code and get a gift.

Moreover, the first 10 people who write to the manager in a telegram - @ leo31ph will be given $15 to the balance after the first replenishment. The promotion is valid for affiliates who have not used the bonus above.

15% Cashback +20% on the first deposit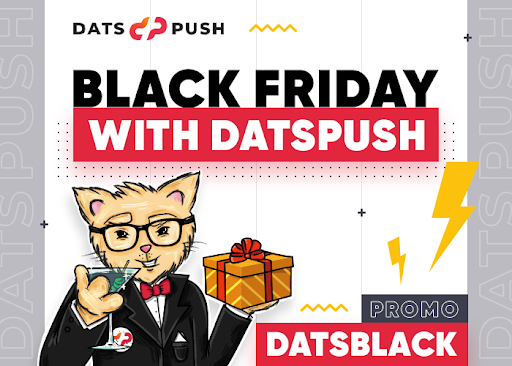 DatsPush is an international ad network and the largest traffic source with minimal competition across all Geo. They have huge traffic volumes all over the world, advanced and accurate targeting, automatic blacklist.
🎁 Already working with DatsPush? An incredible bonus is waiting for you - 15% cashback on your balance!

How to get it: tell your personal manager the secret word "DatsBlack", spend at least $ 1000 on Native, Popunder or In-page push campaigns till December 5, confirm to the manager that you are ready to receive a bonus and within 24 hours cashback will be paid to you.
And for new users, DatsPush gives a + 20% bonus on the balance.

For this information, ask support service in the telegram @ DatsPush.
+10% on the first deposit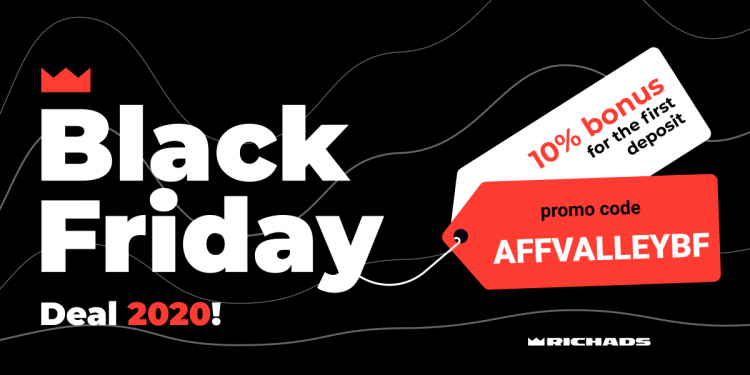 RichAds – Where scale meets performance. Develop your advertising with its global self-serve performance ad platform. They offer push, pops, native formats. More than 4 billion ad impressions daily, Reach new audiences in 200+ countries all over the world, The effective onboarding process, making creatives for your ads, and fully managing your campaign - all this and much more you will find at the RichAds.
🎁 The guys give + 10% on the first deposit using the "AFFVALLEYBF" promo code. The bonus is valid until December 13th.

Secret coupon

Clickadilla is an ad network that offers traffic from multiple ad formats hosted on adult sites in the "Premium" category.
🎁 In honor of Black Friday they give a coupon "BLACK2020".

The coupon is valid until December 1, 2020. To activate the bonus, you must enter the coupon in the adjacent field when replenishing the balance, the minimum amount is $200.
Welcome Bonus of up to $/€250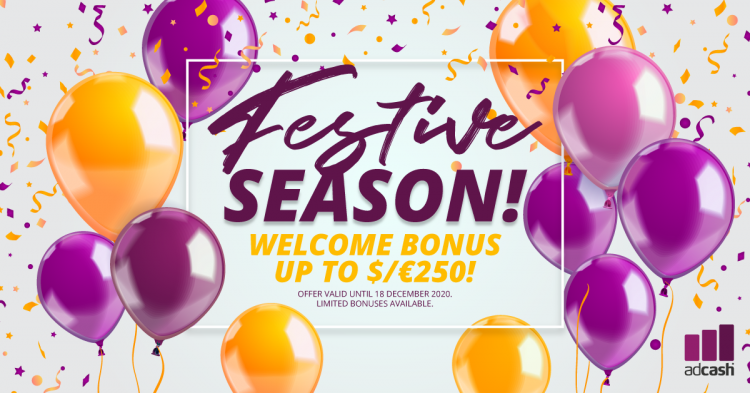 Adcash is a large international advertising network. They offer a huge number of the most popular ad formats today, which allow you to monetize both web traffic and mobile traffic. They provide detailed targeting settings: GEO, browsers, OS, audience interests, keywords, retargeting
With the Festive Season officially here our friends at Adcash are running a Holiday Season Welcome Bonus for all new advertisers!

🏆 Get a $/€50 bonus on your $/€200 deposit

🏆🏆 Get a $/€125 bonus on your $/€500 deposit
🏆🏆🏆 Get a $/€250 bonus on your $/€1000 deposit
Sign up to Adcash and send an email to [email protected] with "Holiday Bonus" in the subject line and share your account ID with us.

*Offer runs until 18 Dec 2020. For new advertisers only. Limited offers are available.
$30 or +12% on deposit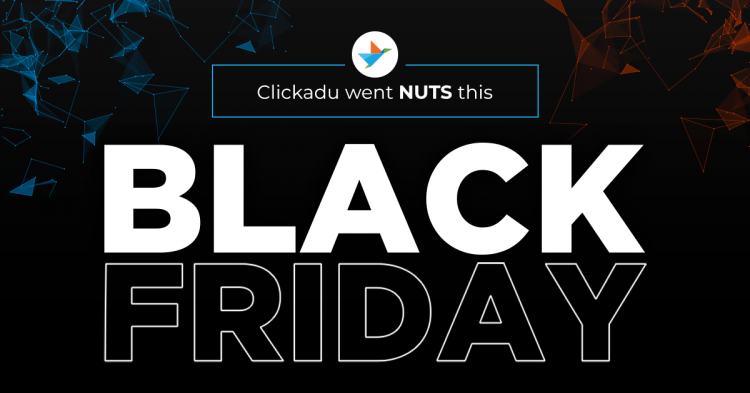 Clickadu is a multi-format advertising network in the entertainment niche with the aim to provide wide traffic monetization and ad coverage.
🎁 If you're a Clickadu newbie, register with the promo-code 'GONUTS' and top up your balance to get $30 to your $100+ deposit or %12 tops to your $300+ deposit. If you already have a valid Clickadu account, then tell your manager the same secret phrase to get the coveted bonus.

The promotion will last until December 11 so don't think twice!

$100 or $300 on balance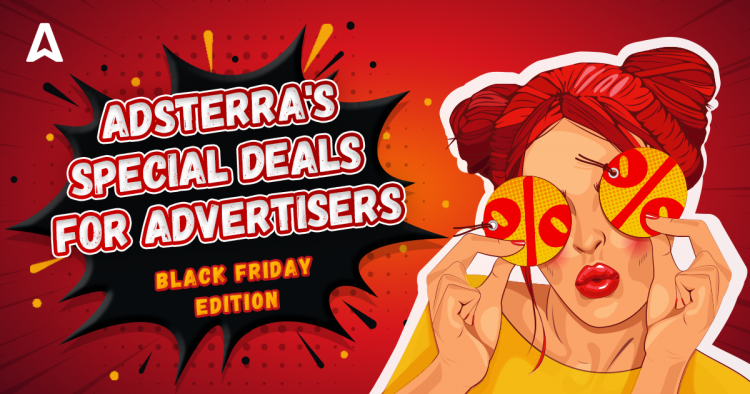 Adsterra is a smart and flexible ad network, serving over 30 billion ad impressions per month worldwide. It works with 13K+ direct publishers and 9K+ brands, affiliates, media agencies, and ad networks dealing with mainstream and non-mainstream verticals. Adsterra has been helping both publishers and advertisers make high profits since 2013.
🎁 Get the most out of Black Friday traffic with Adsterra's bonus! Register on Adsterra with this promo code "KJNZSKNI" and deposit $300 to your account balance to get an extra $100*.

Or use this one: "6Z3B1UQP" to get an extra $350 after deposit of $1000 to your account balance.
The promotion will last until December 04 and only for new users.
Rather receive gifts from our top list of bonuses for affiliate marketing!

We wish you a profitable Black Friday and an equally profitable weekend! 🤩

Share the article

Read. Learn. Do. Earn more money on Affiliate Marketing
Don't miss