High competition in the push market has forced most advertising networks to work on traffic quality. Those who thought that it was good enough were quickly washed away by the wave of competition. Today, push traffic is not just hype but rather an established and stable format that is loved by many webmasters for its simplicity of optimization.
Own user bases, a good volume of fresh subscriptions, and a wide feature set for targeting together make a competitive advantage for market players in 2020. If the traffic is good, then advertisers don't have any claims for a buy-out or other KPIs. To find that very high-quality traffic is the only thing that remains.
While we are preparing an up-to-date list of push networks, we offer you to get acquainted with one of the market leaders –advertising network Dao.ad (ex. Dao.push). What the advertising network can offer and which offers are better to start working with – you'll find all this in the article.
Overview of the Dao.ad advertising network: push and pop traffic
Advertising network Dao.ad was launched in 2018 and focused on push traffic. Today, the total volume of traffic in the network is more than 1 billion impressions per month. Push notifications remain the main advertising format, but pops have also been added to the available formats.
The advertising network both sells traffic and buys it - you can drive traffic to push subscriptions, or monetize the audience of your website. We are more interested in buying traffic so we'll pay more attention to this aspect.
Speaking about GEO, there are more than 174 countries available but we will analyze the traffic distribution by countries in more detail later.
Dao.ad is a project of the founders of partner network Terraleads that is one of the leaders of Health&Beauty so there should be no questions about the reputation and decency of the team. You can safely sign up and try, especially since the minimum deposit is only $10.
We'll do some digging and look at the feature set that the platform offers.
Traffic volume in Dao.ad
The total amount of push traffic in Dao is approximately 500M impressions/daily, top GEO is the following: RU 60M, IN 60M, ID 25M, UA 22M, DE 20M, VN 17M, IT 16M, TH 13M, UK 12M, FR 12M, ES 12M.
As for pops, so far it is +/- 28M impressions/daily: US 2.5 M, IN 2M, FR 2M, DE 2M, UK 1.5 M, JP 1M, ES 1M, RU 900K, IT 900K, BR 800K, UA 800K.
You can find out more about the volume and current bids for each country from the Manager, or see the section Statistic Adv. By the way, the support responds quickly enough, besides there is a general chat in Telegram, where you can ask any question.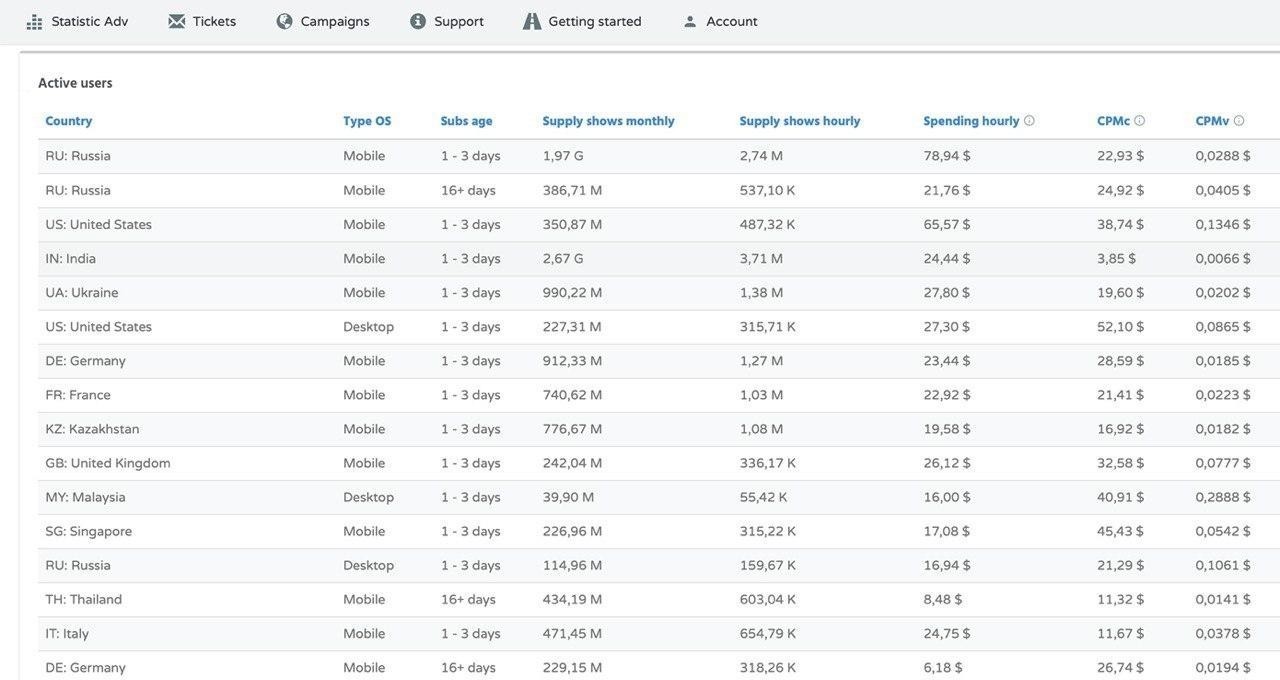 As for the quality of traffic, it is really at a good level, the traffic is good. The service guarantees the maximum purity of traffic due to its own anti-fraud system…But we rely on experience and independent feedback rather than on the opinion of the representatives ob the service. Recently, the Adspect traffic filtering service team conducted an analysis of the pop traffic market, where the Dao showed one of the best results.
If you have had experience working with their traffic, tell us about this in the comments.
The push database is constantly updated, and the minimum bid is $ 0.001 (CPM) or $ 0.1 for CPM (per thousand impressions). As we stated earlier in our articles, we recommend that you start working with pushes in such verticals as utility installations, sweepstakes, dating, micro-lenders. They have offers with payment for signing-up and installation. If you have experience working with Health&Beauty you can also try it, in particular with an adult. If you have a good budget, you can also drive traffic from cryptocurrencies using push notifications.
Here is a screenshot of the statistics of one of the top advertisers in the network, vertical is Health&Beauty, EU: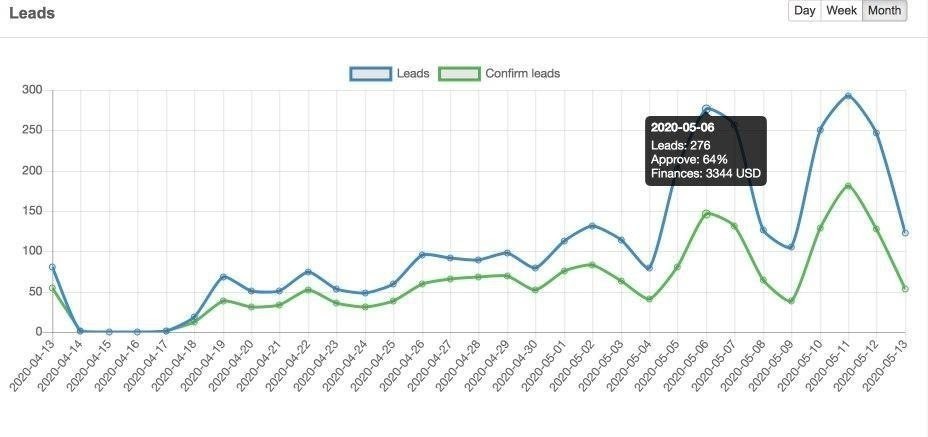 If you are interested, we will ask them to give a short interview and advice on working with pushes.
Setting up an ad campaign in Dao.ad
The platform interface is simple and clear so we won't waste time. Go to the Campaigns section and start creating an advertising campaign.
All the necessary parameters are available for targeting:
Country and city
Device type, platform, OS, browser, browser language
Connection type, IP
Freshness of the subscription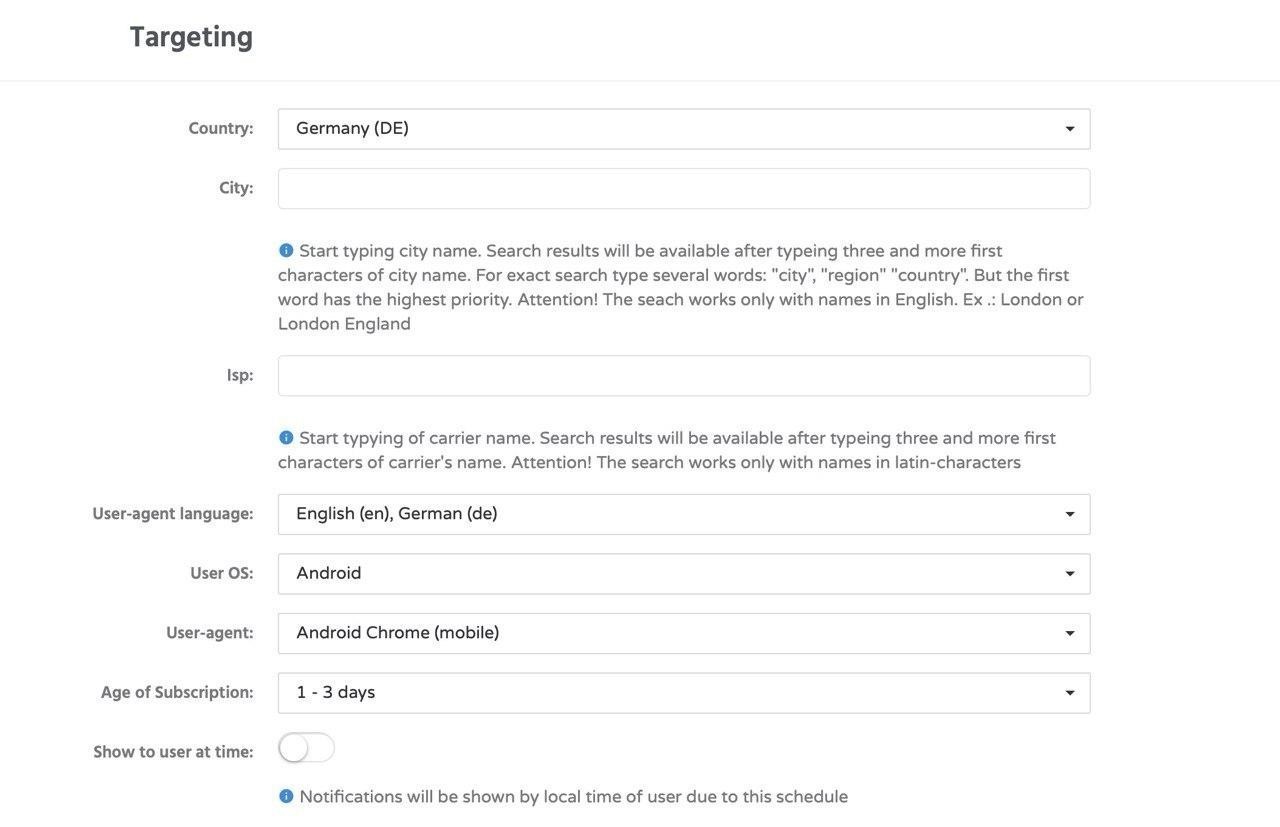 Upload an advertising creative (everything is usual here):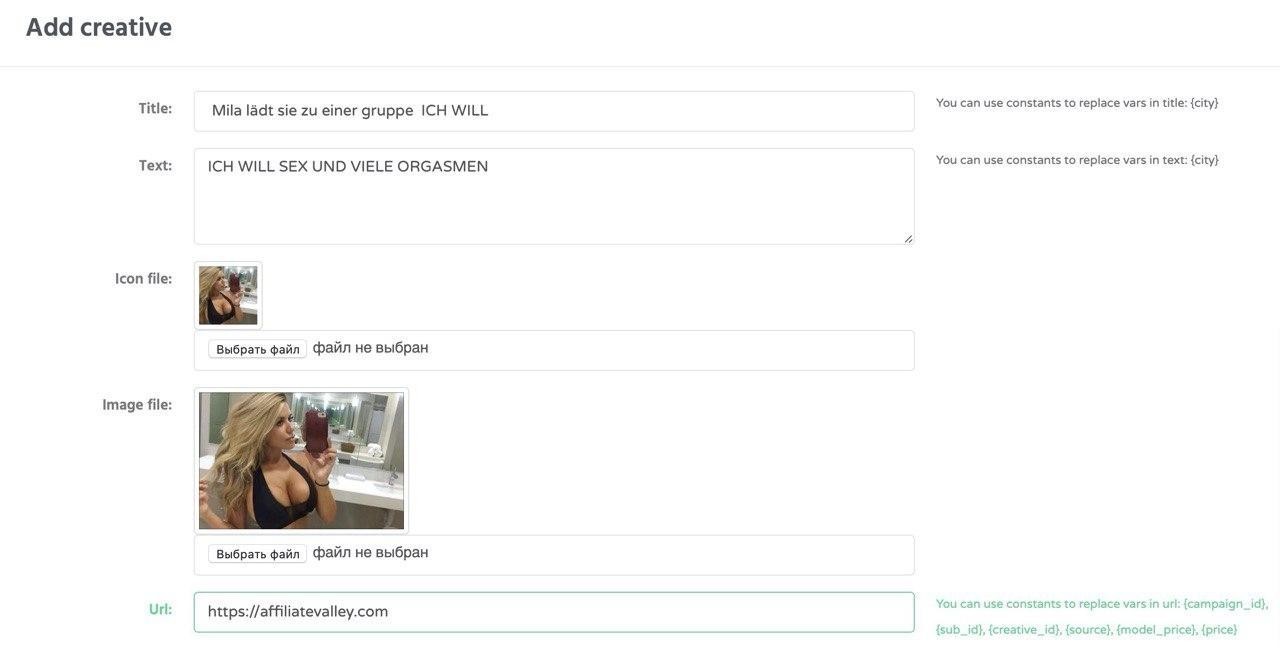 Set the bid and limits (daily or for the entire campaign) and send them for moderation. There is also a feature set for black and white lists.
Moderation, by the way, takes just 15 minutes.

If you need a new source of high-quality traffic, we recommend Dao.ad. Besides, you can come and test the quality of traffic with minimal losses – the deposit is from $10.
You can top up your balance from almost any payment system: Webmoney, QIWI, Yandex Money, bank card, Wire, Paxum, Payoneer, Capitalist, Bitcoin, etc.

Earnings on the traffic in Dao.ad
For webmasters, it is possible to monetize sites and apps through push subscriptions and pop traffic formats on good terms. In addition, the network has more than 30 tested landing pages for collecting push notifications with the possibility of a split test. RevShare reaches 90%, here are the current rates in pushes and pops. Integration with the platform takes a couple of minutes.
Up-to-date screenshot from the top web master of the network, GEO is RU and Asia:

Users aren't getting bombarded with pushes, the mailing policy is more sparing and focused on long-term work with the user. These are the plus points for site owners.
If you haven't worked with push subscriptions but you want to it will take a couple of minutes to create a new advertising campaign: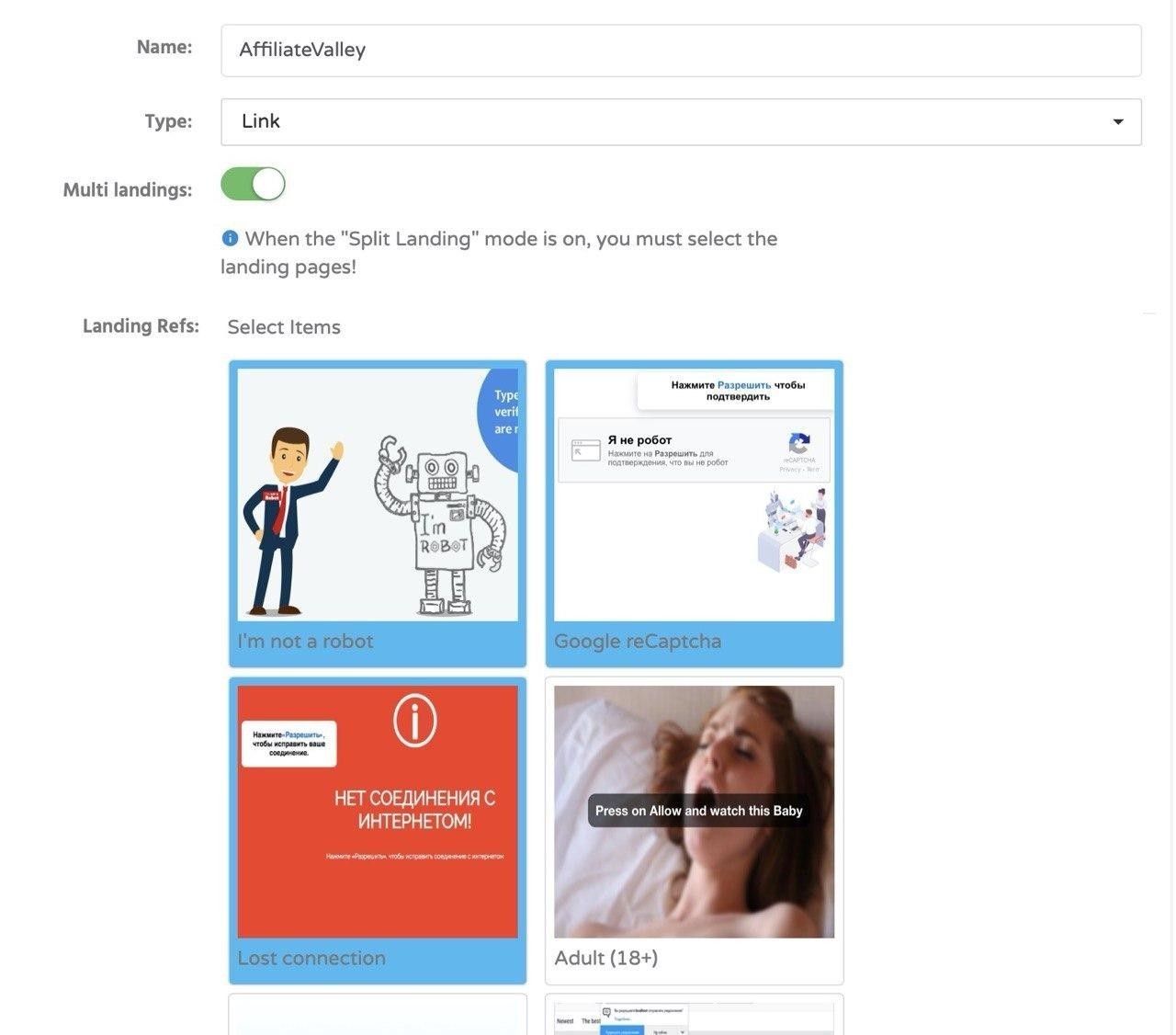 Enter the campaign name, the source (in our case, a link to the landing page), and select several landing pages for the split test. Get a postback, save and get the link:

When you receive a link, you can choose the domain you want to work with.
Click on the link and check the rotation of the landing pages: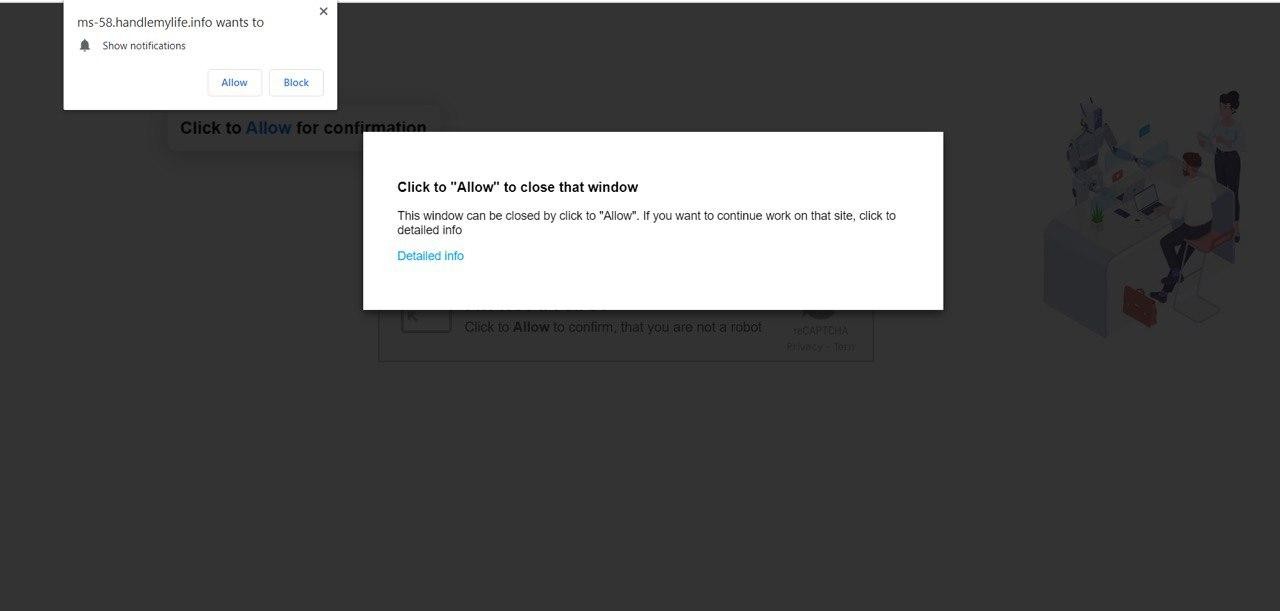 It's okay, you can start working.
Conclusion
Dao.ad is a universal platform for working with traffic from market leaders. Advertisers will get a good amount of push and pop traffic with fast and loyal moderation, while webmasters will get flexible terms and the necessary tools.
If you are an experienced media buyer, it will take 3-5 minutes from the moment of signing-up to launch your first ad campaign in the network.
If necessary, you can always contact the Manager to find a competitive bid for the desired targeting, get help with postback, and moderation... the speed of support is pleasing.
It's up to you to decide to work with the network or not. We can only give our recommendation because the team makes a really good product. Have good traffic, high ROI, and lots of profit!
Share the article

Read. Learn. Do. Earn more money on Affiliate Marketing
Don't miss