Welcome! Today we are publishing an interesting case on driving traffic to the cryptocurrency. The case is not so big, from the webmaster of the PrimeXBT Affiliate program, but it is quite useful. You will find the case itself below.
The sphere of cryptocurrencies is now gaining popularity, so it is high time to drain it of every last drop. That is why I was looking for a new offer to work on Facebook and Instagram. The choice fell on PrimeXBT. The affiliate program promised a good pay-out. Besides, I agreed with the manager that it would be possible to raise it with a good outcome. So, that's what I got:
Affiliate network: PrimeXBT
Offer: PrimeXBT
Source: target Instagram and Facebook
Costs: $10,000
Revenue: $16,500
Profit: 6500$
ROI: 67%
I started with the choice of GEO, and my previous experience was useful here. Even though it is quite risky to go to expensive countries as there is a fairly high deposit rate, I chose three countries: Australia, Canada, and the United Kingdom. I wanted to work with the US as well but the Manager advised me not to take risks because the affiliate program doesn't accept traders from this country.
The offer was gray, so I had to go into small trouble with the cloaking for Facebook, but it was worth it. I started working like this: three countries in one campaign, 6 groups inside of each of them, three groups for a wide audience, setting up for men aged 25 to 55, then I added groups with interests in cryptocurrencies, mining, trading, etc. From time to time I had to change creatives as they got banned. I took them in spies at the request of the site. Here are some examples: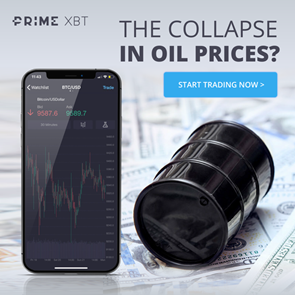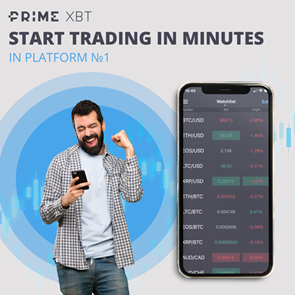 I didn't change the landing pages, I chose one and drove traffic to it. At first, it seems a bit risky because the money was going away, and there were no deposits, but don't be afraid of this, it turned out to be absolutely normal, the deposits started falling in 4-5 days and kept on doing so within the entire month I worked on the case. It's worth saying that there is not much competition for driving traffic from Facebook, and the volume of traffic is significant. The average cost per click was about 0.23 dollars for the specified Geo, during this time about 50 campaigns were uploaded. On average, the conversion rate for registration was 0.6% (i.e. 165 clicks per registration), the rate of conversion from registration to deposits was 8.5% (12 registrations per 1 deposit). The total conversion was 43,000 thousand clicks on 22 deposits. In my case, the ROI turned out to be about 70%. I know that some guys give higher bids, so this is not a limit.

There are a lot of conversions because RS is still here.
Since the countries are expensive, you can negotiate up to $1000 for the CPA, but my volume is not the largest yet, so we have what we have, but, as a bonus, I still get a small RevShare. Everything is easy here, interest in the cryptocurrency is growing every day, which means that the audience is also growing. Sign up, test new GEO and creatives and you will be successful ;-)
Share the article

Read. Learn. Do. Earn more money on Affiliate Marketing
Don't miss