Marketing has changed over the last decade, and so have our social networks. With multiple platforms, ad services and targeting options, marketing on Facebook has become more challenging, and with that in mind, we've compiled a list of tips for writing Facebook ads that will help convert those followers into customers.

Tips for writing targeted Facebook ads
Facebook ads are one of the best ways to build the following base you need and target as many users you want. A targeted Facebook ad gives you the opportunity to reach people who are interested in your product or service, turn them into hot leads, increase those sales and eventually expand your business/brand. Here are a few tips for writing Facebook ads:
Create a Facebook ads strategy
Setting up your account, writing your copy or posting a few images might be the bare minimum. However, without a proper strategy this might result in a waste of your time, especially if your goal is to raise awareness around a brand – personal or not or promote your products/services. Prior to starting your Facebook ads copywriting journey, you will need to make a plan (different tactics, what and when to post according to different time zones) and stick to it. You might have to try a couple of things first to see what works and what doesn't but at the end of the day, you should have a guide to turn to. 

Know your target audience
I know it might sound basic but not knowing your targeted customers can definitely hurt from your Facebook ads campaign down to your very copy. To best serve your customers, you need to pinpoint and learn every essential detail about the people you intend to sell your product to, otherwise, let's agree right now that you will have a hard time generating the leads you need to increase your sales. 

Facebook targeted ads can be divided into multiple categories as people are different, and you are trying to reach as many as possible while still connecting with a specific group. In this case, what should matter?

Their geographic location; 

Their ethnicity;
Their gender;
Their age group; 
Do you know their interests? Have you thought about their hobbies?
Have you any idea of the targeted language?
What about their education? At this point even their level of education can be useful.
The list can go on as it includes everything that might allow you to best communicate with the public in order to generate the leads and clicks relevant to your product and business. 
Always remember: To each his own
When writing your Facebook ads, there are a few things that you should keep in mind. Your promotion does not start with your copy rather with your campaign strategy. Not only should you identify your audience, but should do your best to narrow down your search and identify who exactly your potential and ideal customer is. 

A good example is low content books. 

Let's say you own an online store with different low content books from journals, budget books, to-do lists, passwords etc… But one particular group is interested in fitness journals. Is it an item that should attract your attention? Certainly! 
Here are some clear examples of keywords related to fitness journals and their monthly search volume according to Google Ads. Needless to say that it is important to conduct some research not only on your audience but your product's sub-categories as well.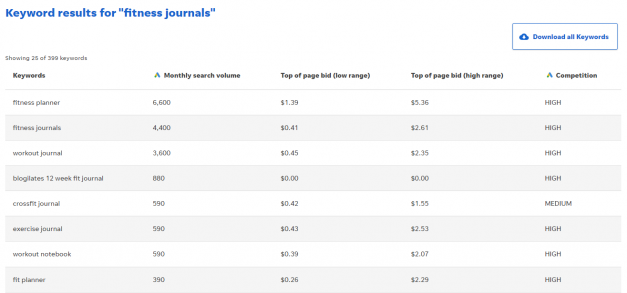 Image from WordStream
Show empathy
As the title suggested – show some empathy to your audience. Your future customers already know what you want from them and some are ready to take action, but do you really understand them? People need to know that your brand got the message, they need to feel like they matter and if your ad can't cover that, it is plain waste of time. 

Give them a "why and what" not a "what and why".
Show them the benefits that come with your product. Facebook is a place where millions of people advertise their products every single day, what makes yours special? Tell them. Help them find the reasons why they should use what you offer first, drive some curiosity and then tell them what it is. 

Examples of well-written Facebook targeted ads
Take a look at the Facebook targeted ads provided here. Those are Facebook ad copy tips as well, just with more colors, I guess.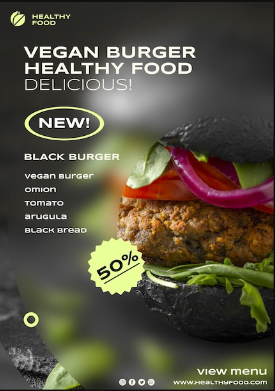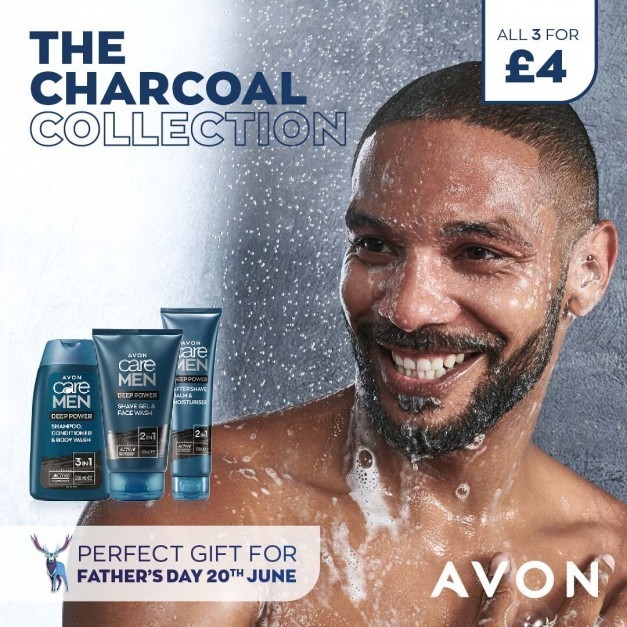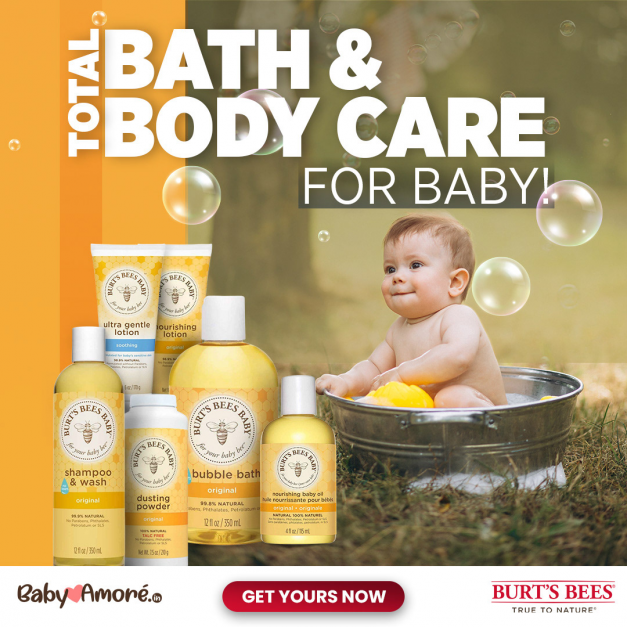 Pay attention to how specific the ads are. They are targeting a specific group of people. For example: the black burger. This burger is not only for foodies but vegans. Each of them speak to a particular group of individuals which makes them reach their potential customers quicker and more efficiently. 

Tips for writing promotional posts on Facebook
Every affiliate, business owner, manager has 2 goals when using Facebook for promotion: engagement and conversion. 
First, they need to capture the audience's attention, get them to interact with their content (engagement) and use that same ads or any additional boost to make sales (conversion). But it all starts with your writing. Here are some Facebook ads copywriting tips you need to create effective and productive posts.
Always go with the 3S-rule: short, sweet and simple
When you know your audience and what exactly they are looking for in your posts, it can give you an edge and help you create quality content that will increase your chances at getting the engagement you need, hence more potential customers and sales. You should always aim to make it as concise and sweet as possible to catch your audience's attention. Something that would look like this:

A well-optimized but short Title of 10-15 characters;

A headline of 25-30 characters;
A  link description of not more than 30 characters; 
An ad copy of about 125 characters (your text).
Learn to accept that quality comes before quantity.

Make it pop!
Another Facebook ads copywriting tip? Make me hear your copy. How, you ask? Add visuals. There's no marketing without images. You need leads, clicks and customers, not lifelong readers. Your audience wants to not only see, but feel your message as well. In fact, according to a paper written by William C. Bradford in the SSRN, over 60% of the world's population are great visual learners. 

Being aware of such, one of our tips for writing Facebook ads is to not be afraid to include interesting and compelling images to your ads. And more importantly – images that match your copy and your story. 

Precision, coherence and visuals will most definitely add more value to your posts. 

Use clear and specific call-to-action models
Including CTAs in your Facebook ad is a very loud and important step in writing a Facebook promotional post. Needless to say that your product itself has to be interesting enough to lead your audience to action. In the meantime, putting a noisy but gracious CTA (click to learn more, upgrade now…) at the end, in the middle or wherever is convenient and most appropriate in your copy, could make a huge difference. 

Give a sense of urgency
Any business owner knows that marketing strategies are bound to key announcements, especially across social media platforms (Facebook, Instagram, Twitter…). What do I mean? By now we are all familiar with the "early bird sales", "buy 1 and get the second one for free'' or even the old "up to 25% off coming up next week". You see where I am heading with this, don't you? 

Putting items on sales or even giving free products from time to time is not a bad marketing strategy, on the contrary. However, sometimes people forget to add one of the most crucial parts – a lifespan. You need to let the audience know that this offer is not going to last, it's not here to stay but at the same time give the post enough time to reach potential customers, generate leads, get enough clicks to help with the sales boost your business craves. 

Compelling incentives
Yes, that's right! More Facebook ad copy tips and tricks for you. 

We've talked about the quality of your posts in terms of writing, but let's tap into what you can bring to that ideal customer that you haven't even met yet – motivation. CTAs have a greater effect when they are accompanied by rewards. 
While writing your copy, ask yourself, "why would someone even bother to visit my website?" And if the answer is not other than "because I have a good product", you need to start thinking about the incentives, these key motivators that usually generate leads. I am talking about discounts, free products, services, even free tips, if appropriate. 

Whatever incentives you can afford to add in order to get those leads, add them! That is our tip. 

Use different post formats
As one goes deeper into the whole social media marketing intricacies, they realize that it is best to vary up the Facebook ads post format throughout your page. They are various ways of communicating with your audience; it can be through:

Images with captions

Gifs and animated clips
Polls and Q&As
Carrousels/ infographics
Videos – The latest video stats have shown that the most effective way to connect with your audience across the various social media networks is through videos.  
With this list, our Facebook ads copywriting tip is to give your audience the full Facebook experience. The platform itself has given us powerful and versatile tools to explore our creativity and convert those views and clicks into profits.

Examples of well-written Facebook posts
Below, you will find some Facebook ads examples that best illustrate the tips and tricks we have taught you when writing promotional posts on Facebook.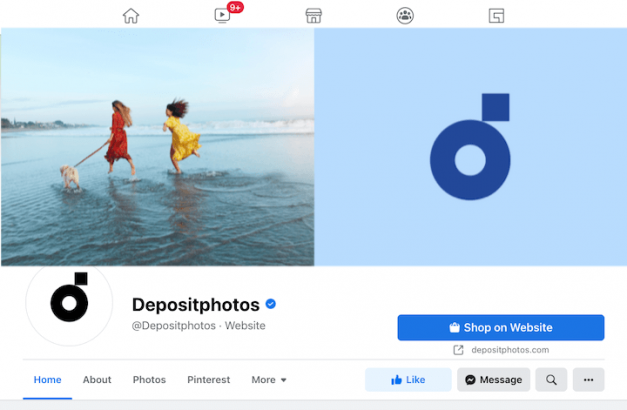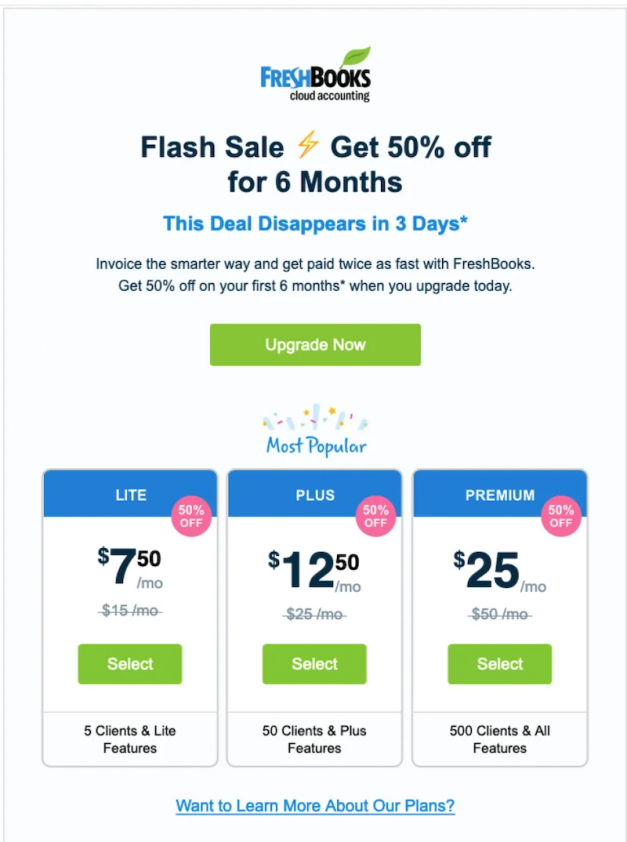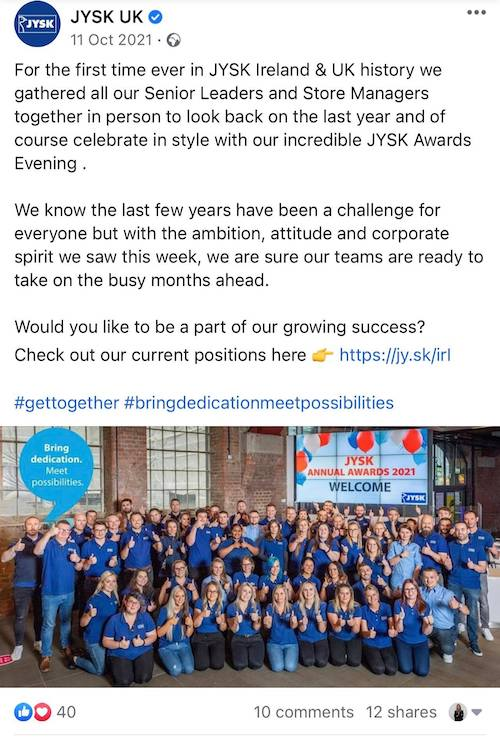 Notice how they inserted a question in the post below. Coincidence? Certainly not. Asking your audience specific questions in your copy is a fair way of working your way to their heart and bringing a solution or introducing your service/product.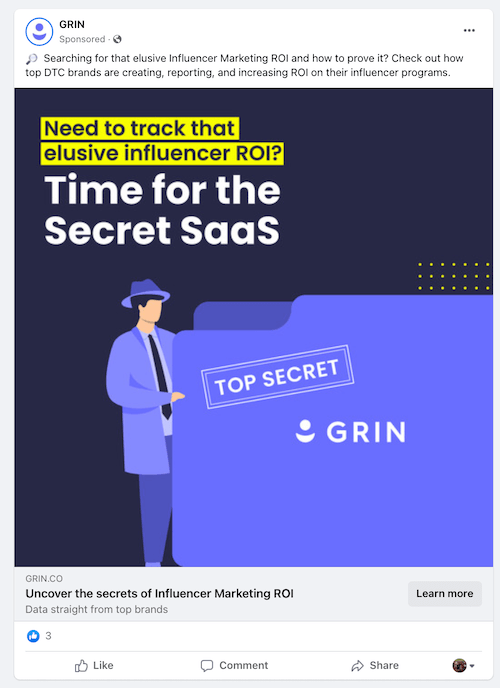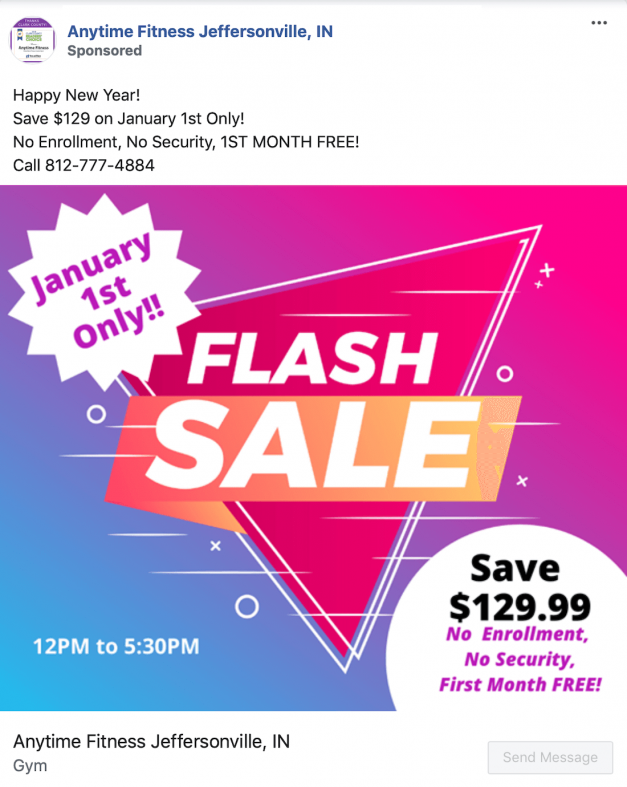 The examples above show us what CTAs, flash sales, offer lifetime, short and sweet look like. The message is clear, we know what the brands are about and whether or not it is our cup of tea, all in just a few seconds. And that is how you want your posts to be.

Advice for affiliate marketers using Facebook as a source of traffic
Facebook has become a place of significant importance when it comes to putting your brand out there, promoting your business, finding and connecting with your potential customers… All can be done on that one single platform. Statistics show that 2.91 people use Facebook actively which makes your chances of reaching targeted audiences grow by the minute. 

Affiliate marketers have been using Facebook as a source of traffic for years and while for some it might seem obsolete, it is a powerful and efficient way to increase your income.

And if you are new to this, no worries, we got you covered. You will find some tips and advice on how to generate more clicks and drive traffic to your website.
Join the relevant groups in your niche
Birds of a feather flock together. Joining groups within your niche gives you the opportunity to be around people with the same interests as you, especially if you do not want to go through the troubles of creating a new group. 

After joining, it is important to:

Share relevant content;

Establishing trust by offering something valuable to the community members;
Slide some links directing to your website or the one you're promoting;
Avoid spamming the chat. 
Optimize your content
Another Facebook ad copy tip is to make use of  keywords that will allow targeted audiences to find your ads/posts. And to be honest it doesn't only apply to Facebook but all social platforms designed for promotion. 

Relevant hashtags
Include hashtags that are more likely to boost your posts. Your website will get extra exposure as they will help you reach your targeted audience. And something you probably didn't know, but when you add hashtags linked to your page, users might end up promoting your website on your behalf.

Do not ignore your Facebook page insights
More often than not, affiliates or even managers focus on the results so much to a point where they ignore the statistics. The data on your account is your best friend, you should always take a look, analyze and see what works, what lacks attention and figure out a way to improve your performance. Analyzing your page really offers you the best view of your account and hopefully helps you gain some perspective on the way you manage and present your content
Mask your affiliate link
Depending on the program you are promoting, the link might vary. Some links can be extremely long and that can look suspicious and spammy to your audience. Instead of taking that risk, manage your links with affiliate link masking tools designed to not only monitor your traffic but give your link a more refined look. 
Conclusion
Creating Facebook ads can be harder than it looks especially if you are new to it. It can be scary at first, however, you don't become good at something without practice. We have provided you with great tips for writing Facebook ads that will help you drive traffic to your page.
And a word of advice? Focus on creating quality ads, develop and follow a strategy that suits you and remember, quality over quantity; don't post anything you wouldn't like yourself. And lastly, enjoy the process!
FAQ
How do I write a good Facebook ad?

One of our first Facebook ad copy tips would be to keep it brief and to the point. Include an image in your ad that reveals a lot about your product, never forget who your audience is and try your best to have a tone of voice across all your social media networks. One call-to-action (CTA) is all you need, and don't forget to mention the price and timeframe when necessary. Follow these Facebook ads copywriting tips and you will be good to go!

How to increase CTR in paid targeting advertising?

Keep an eye on your hashtags to see which ones can help you reach and expand your audience. Optimizing your headlines and copy, as well as including CTAs and images, is always a good way to make an impression.

How do I write promotional posts for communities?

After identifying your audience, you might want to know where they hang out online. Join a group, analyze the content already shared, focus on the value your product is bringing to the table. If sending your email, introduce your offer in the subject line as a headline. Incentives and CTAs are your best friends. And don't forget, as beautifully written as it is, an ad without images is as good as no ad at all.

Which one is better: a target ad or a post in the community?

It all depends on your goals. While the community gives you the opportunity to mingle with people within your niche, and have things move along faster, let's not forget the power of Facebook ads as it allows you to reach far more people hence more leads and potential clicks. I guess it all comes down to what you think is the right fit based on your strategy.

Does Facebook have a 20% text rule?

The 20% text rule was enforced by Facebook. It was a requirement that rejected Facebook ads with more than 20% text in its image. Although, as at now, this rule has been removed, Facebook still recommends a 20$ text-to-image ratio.

What are the 4 main Facebook ad formats?

Everybody has a type and it does not only apply in our personal life. The Facebook ads manager provides us with great format options when it comes to advertising on the social platform. And there are as follows: single image ad, single video ad, slideshow and carousel ads. Choose the one that's most appropriate and convenient for you.
Share the article

Read. Learn. Do. Earn more money on Affiliate Marketing
Don't miss