Chrome's updates that finally came into force on February, 4 made all advertising community worry. The updates concern not only cookies and tracking processes but also complicate the subscription of new users via push notifications.
This forced the emergence of new ads formats on the market designed to mitigate the restrictions. In-page push notifications are the brightest example for now.
In fact, the idea of In-page push notifications is not only getting around the new limitations: what's more important, it opens huge opportunities for advertising compared to previous formats.
Why In-page Push notifications
For those who haven't tried in-page push format yet, there are some things creating buzz:
Works for iOS devices, which was unavailable for this type before.
No restrictions enrolled by Chrome80 when getting new subscribers.
No delays between the time when the ads are displayed and the time of a click.
Higher CTR and conversion rates.
The last point is provided for two reasons. Firstly, it's a fresh format for a new audience. Secondly, users do not have to actually subscribe.
These features relate to In-page push notifications available on RichPush ad network. According to the latest results of applying a new format, Conversion Rate is 4 times higher for In-push notifications, and CTR is 3 times higher compared to classic push notifications.
Visually, in-page push notifications look the same as classic push notifications. Technically, they are a combination of pop-ups and push notifications, which lets you get over restrictions and brings more quality traffic: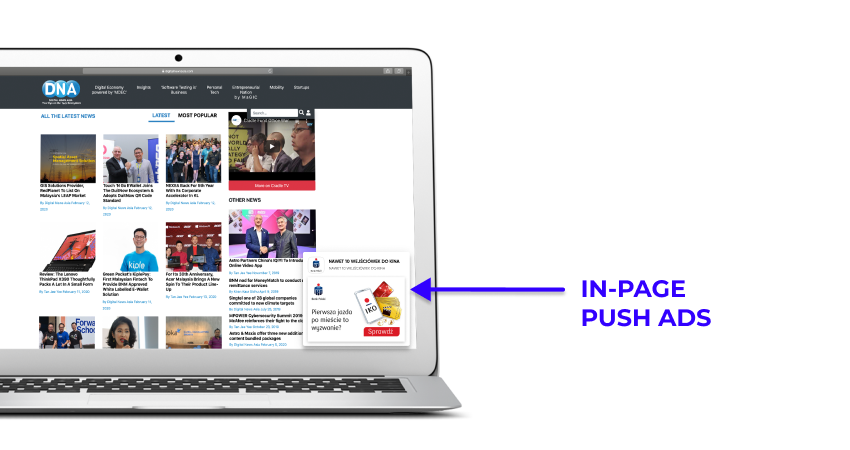 In-page push Notifications on iOS devices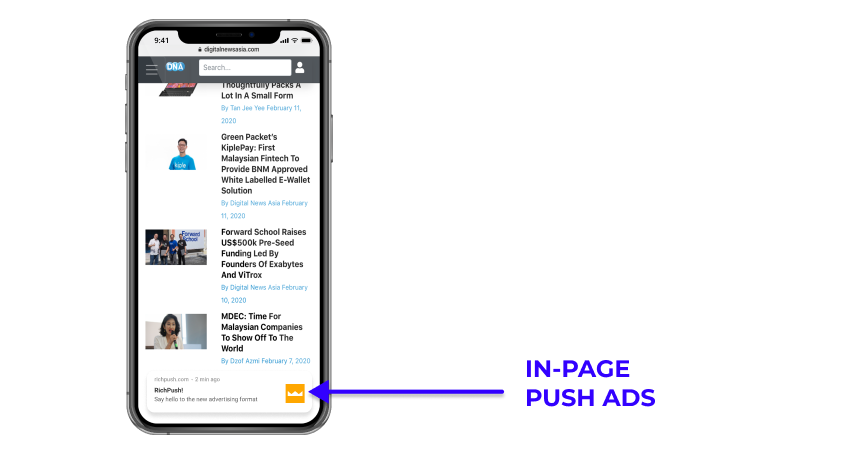 In-page push Notifications on desktop
Essential guide how to run In-Page Push ads
1. Register or Log In to your RichPush account.
2. Add funds (min deposit is $50).
3. Go to Get Push Traffic tab.

4. Enter your campaign settings and make sure to choose Subscriber Lists for in-page push ads (e.g. 3031, 3527, 3293, 4142)

As a bonus from the team, if you want to gain an extra 10% on your first deposit, join RichPush now and tell your account manager the promo code AV2020.
Share the article

Read. Learn. Do. Earn more money on Affiliate Marketing
Don't miss