Push traffic is a new format of advertisement that is rapidly gaining popularity. There have already been many cases of people gaining much profit from using it. It is already sending a wave through the affiliate marketing world.
New traffic sources are now selling push traffic and affiliate marketers are taking advantage of it by joining early and getting lots of traffic at a cheap price.
What actually is Push Notifications?
Even though this term may still new to you. But you have definitely encounter and seen one. Push traffic is a small notification that popup on your computer or phone. Very common on Android and iPhones. Computers are getting in on the gig fast.
You must have noticed that when you visit a website on your phone or computer, you get a notification asking you to allow or block messages from the site. If you accept the request, you will begin receiving push notifications from that site.
There are millions of users who have accepted the push notification request. So, affiliate marketers are using this as an advantage to advertise using push traffic. The ads are sent straight to the faces of the audience and they have no other option but to interact with it.
What niches are better to promote?
It is difficult to tell which niches work better with push traffic because it is not possible to narrow targeting. It all depends on the kind of traffic itself or the source. This will indicate if the offers will do well or bad. Some of the most promising niches to use push notification:
Dating: In the digital age, most of our interactions with others happen on the Internet. Life is busy, which can be a problem when it comes to dating. Given the importance we attach to online social interactions, it is not surprising that online dating is one of the biggest niches. Many people are willing to spend hundreds of dollars a year on membership in dating sites. So, you will be able to reach those millions faster by using push notifications.
Sweepstakes: Sweepstakes include iPhone, TV, travel, voucher, and everything that people want to get for free. Usually, users are asked to enter a name, email address, or credit card information. 2016 was an explosive year for sweepstakes, most of which were spinning on pop traffic. This vertical is especially good - you don't need to set up detailed targeting, everyone wants a free phone.
Gambling: When people find out that they can win huge amounts on a small bet, they constantly look for online casinos to become rich. The gambling niche has received a lot of positive results and great interest in recent years.
Adult: Like online dating, Adult promotes products and services that revolve around romantic online interactions. However, this is a lot less PG than online dating. The adult industry costs about $ 100 billion, which means that it requires a ton of advertising. This vertical is competitive and you will stand a chance by using push notifications.
The best thing to do is to test your landing pages and creatives with other traffic sources, then start using push notifications for them and do more testing. Make sure you change the messages on a regular basis as they may become boring with time.
Benefits of using Push notifications
They have a high open-rate when compared to other forms of adverts. And they are prioritized over other notifications.
Millions of people all over the world are subscribed to push notifications. This means that you can reach a wide range of users.
They have a lower cost.
It is very simple and convenient to format. All the information you need is the subject, description, and image.
It is easy to personalize because you can schedule the notifications to fit the users' activities. That is you can schedule the notifications to pop-up when the user is free and has time to check it.
It eliminates fake traffic and bots. Push traffic is from real people only.
Push technology is very beneficial to the affiliate marketer in that they can monetize different offers. All you need is to send a push notification with the link to your landing page.
Principles of Push notification traffic
To make sure that we are on the same page, let's roll back from the top. A visitor lands on your page and he/she is greeted by a pop-up message asking if they want to receive notifications from your site. If they click yes, they will be added to your contact list. This will permit you to send them notifications whenever necessary.
It is the same principle as building an email list, just less complicated. The pop-up message is automatically created by third-party software so you do not need to create an opt-in form. Also, the creation of a lead magnet is unnecessary here since the subscribers are opting for the notifications.
Each push notification has 3 basic parts:
The text: This is the message you will be sent to your subscribers. So, if I send out an advertisement, the text will be a title and a short summary.
The image – Push notifications may have images associated with them. The image is likely to cause more people to click on the notification.
The link – Each push notification should have a link to your landing page. Your ultimate goal is to send people to your landing page.
Important things to remember if you want to succeed
Spamming is one of the biggest cons with push notifications. Some affiliate marketers just send multiple notifications at any time without putting into consideration the users' activities. It is best to send at most once a day.
Not changing your messages in the push notifications becomes boring for the users and they will ignore it.
Also, you need to take your time to learn the basics of push notifications to succeed.
MegaPush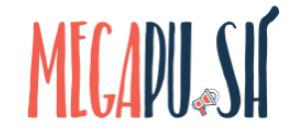 Megapush is a Russian company that specializes only on push notification traffic. This company was established in 2017 and claims to be the first-ever to work with push notification. This can be backed up by the fact that the company offers about 12 to 19 million clicks per day.
Megapush works with Bad Boys Network, Leo Cash, and several other networks to collect leads. Some of the best niches to work with this traffic network are Dating, Sweepstakes, Products, Bookmarks, Binary Options, Gambling, and News. They use the CPC model. This implies that you pay for the clicks that your advertisements have acquired. You can get traffic from all around the world for as low as $0.001. You can also get a $50 bonus on the first deposit - just tell your manager the secret phrase "affiliate valley".
They offer a full tracker for free and you will be able to create, manage, and optimize your campaign in the Megapusd dashboard. Their minimum deposit is $100 which can be deposited using platforms like MasterCard, Visa, Bitcoin, Webmoney, and more.
AdOperator

Adoperator is one of the ad networks that have adopted this ad format and they are steadily growing. They provide a self-service platform where you can purchase Web Push Traffic from any geo. This ad network has over 100 million impressions daily with 90% from android and the rest from desktops.
Minimum deposit: Adoperator works on a prepayment basis. The minimum amount for deposit using wire transfer is $500 and for Paxum, ePayments, PayPal, Credit/Card is $50.
The minimum amount to withdraw: minimum deposit for wire transfer is $1000 and $200 for Paxum and ePayments.
Use the code "affiliatevalley20" to get an extra $20 for depositing $100 or "affiliatevalley100" to get an extra $100 for depositing $500.
RichPush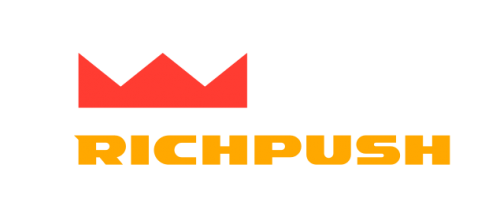 RichPush is a platform for buying traffic from push-notifications, monetizing visitors to your own website and sending traffic to ready-made landing pages. To direct traffic to the landing pages of the advertising network, you should ask for a link for registration in support.
Note that for successful registration on the site, you should disable extensions that block ads (AdBlock, AdGuard, and others).
Minimum deposit: $100. They accept Сredit card, Webmoney, Paxum, Epayments, Wire transfer.
The minimum amount to withdraw: $100. Payments are made to a bank account, PayPal, WebMoney, and EPESE.
Targeting GEO (the whole world). You can customize ads for a specific region and city. In the advanced area (advanced settings) there are additional parameters for targeting: device type, OS and connection type.
Using promo code AFFVALLEY you can get 10% bonus for the first deposit in RichPush Ad Network.
Adsterra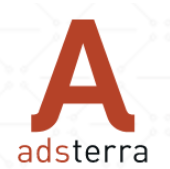 This is a smart advertising platform that gives users the ability to use various ad formats. They have about 10 billion impressions every month in more than 190 Geos. Adsterra is a good option to use if you want your brand awareness to increase.
The type of ad format you are using will determine the payment mode. Adsterra uses CPM, CPL, CPO, CPA, and PPI. The Ad formats that they use include Video banners, Pre-roll videos, Popunders, Slider, Display banners, Direct links, Interstitial Ads, and Push notifications.
The minimum deposit for Adsterra is $200, and they accept payment mainly via Paxum and credit card. Other payment options like Payoneer, Webmoney, ePayments, Bitcoin, YanxMoney, and wire transfer. But first, you need to contact your account manager.
PropellerAds

PropellerAds boast of having over 200 million users. This gives affiliate marketers a platform where they can send messages or adverts to millions of people. Any ads you send using will appear directly on the users' devices, and they will respond according to their interests.
CPM and CPC are the pricing models for PropellerAds. They provide 2 traffic options, Premium only - used by top quality publisher websites, and the All Traffic option that includes all push traffic sources of PropellerAds. There is the possibility to create up to eight creatives per campaign if you want to split-test your ad creatives.
Grab your exclusive $50 bonus on the $200 first deposit - to get the code send a message "Affiliatevalley" to partner@propellerads.com.

RTXPlatform

RTXPlatform is a platform that lets affiliate marketers run campaigns across many ad formats including push notifications. They also offer programmatic partnerships and API integration opportunities.
Their pricing models are CPA, CPC, CPI, CPL, CPS, and some of the best industries to use the RTXPlatform are Automotive, Clothing & Fashion, Mobile App Installs, Dating, Education, Entertainment, Technology, Financial Services, eCommerce, Gaming, Health & Beauty, Healthcare, Retail, Sports, Travel & Leisure. The minimum deposit is $100.
They also offer pixel tracking which you can use to manage your campaigns on the platform. This is a good platform to use when you have a limited budget to test other ad formats and push notifications.
AdMaven

AdMaven is a great option for those who are hindered by high deposit amounts. They have a minimum deposit of $50 but this does not stop them from offering good services. They deliver about 1.5 billion impressions daily that come from 25,000 publishers and third-party sources. Their support service is ready to help you if any issues should arise.
With AdMaven, you can deposit anything between $50 and $10,000 using credit/debit cards and PayPal. You will be able to use wire transfer but the minimum about for this method is $500. Affiliate marketers can use the AdMaven Smart Bidding feature. This feature works depending on the conversion data of your campaign. For a start, since your campaign has no conversion data yet, you can use the New Bid optimization feature.
DatsPush

This is also a great option for those with low budgets. DatsPush minimum deposit amount is $50. They will not bore you with a difficult approval process as other platforms do. All you need to do is sign up as an advertiser. As of now, they have generated about 1.7 billion impressions 250 countries with an average bid of $0.0304.
DatsPush only accepts ePayments and Webmoney which is a kind of limitation. But you can contact their support through Skype, email, or Telegram to ask for other payment options.
MGID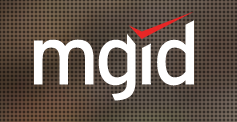 MGID is one of the most popular native ads traffic sources. Now, they are introducing push notification traffic on their platform. They have a low deposit amount of $100. They provide valuable insights and let you know on the opportunities available for you and your campaigns. Their dashboard gives you the following info:
Hot opportunities: here, you will see where to get the same or better value for a cheaper price. It also shows you areas where there is little competition so that you can act fast.
Best performing: this shows you where there is low competition and where to get quality traffic for low prices.
Low competition: it shows placements with low competition and high volume.
One of the good things about MGID is that they use a cross-network user mapping system to prevent your ads from being shown to subscribers twice.
With MGID, if you deposit an amount of $500, you will be provided with an account manager to help with your campaign creation and optimization. They may also provide you with information on which offers work best with push notifications.
Zeropark

Zeropark is not only popular for its pop and domain redirect traffic, but also for its push notification traffic on their self-serve platform. They have over 3 million clicks every month.
You can setup optimized Source and Target campaigns within Zeropark, just like with pop and domain redirect campaigns. You can also split test up to 10 different creatives on your campaigns!
Zeropark sells its push notification traffic on a CPC pricing model and has a minimum deposit of $200. They have over 300,000,000 subscribers all over the world. Its bidding starts at just $0.005 depending on the Geo. Some of the best niches to use Zeropark are e-Commerce, Travel, News & Entertainment, Finance, Coupons and Vouchers, Video Streaming, and Legal & Insurance.
HilltopAds

HilltopAds has a good self-serve ad platform that enables users to run ad campaigns across multiple ad formats together with push notification traffic for both mobile devices and desktop. They have quite a bit of traffic across many Geos.
They also permit you to bid for their push notification traffic using CPC and CPM!
Their minimum deposit depends on the type of funding method you chose. Here are their funding methods and the minimum deposit for each:
HilltopAds Funding Methods:
Wire Transfer: $500
Paxum: $200
ePayService: $200
Credit Card: $300
Payoneer: $300
Bitcoin: $300
WebMoney: $200
ePayments: $200
EvaDav

EvaDav is an advertising network for the monetization of any traffic on push subscriptions. They boast of about 318,820,003 impressions daily, 1,000,000 new subscribers weekly.
The minimum withdrawal amount is $25 for PayPal, Skrill, Payoneer, ePayments, Webmoney and $ 500 for SWIFT. Payments take place every Monday.
Accepted traffic by GEO: The whole world.
Operating systems: Windows, Mac OS, Linux, Android. Browsers: Google Chrome, Opera, Yandex, Mozilla.
Grab your exclusive $30 bonus on the $100 first deposit! To get the bonus use promo code "affiliatevalley".

Zpush.biz

Zpush.biz a powerful functionality for publishers that monetizes https sites. Your notifications will be sent to your target population at least 5 times daily. You will be able to customize the appearance of the subscription form, see the number of push emails per day, receive a postback about conversions, see information about the ROI of your traffic, etc. They use the CPC payment model.
GEO: The whole world.
AdCash

Adcash Performance DSP+ is an online advertising platform for affiliates, media buyers, publishers, and ad networks worldwide. They have been working in the affiliate marketing for more than 11 years now, with an average of 200 million unique users daily.
They use the CPA, CPC, and CPM pricing model. They provide affiliate marketers with 24/7 support online. They have a very flexible and easy payment procedure.
Zoolley

Zool Ad Network provides you a platform with very effective media and good ROI. They offer various ad formats including push notification which is a very user-friendly and innovative way to connect to your customer. You will be able to bid using the CPA, CPV, CPM, CPC pricing models. They have an enormous subscriber base of over 273 million.
Minimum deposit: $100. They accept Paxum, WebMoney, PayPal, Bitcoins, Wire, credit and debit cards.
The minimum amount to withdraw: $100. Payments are made to a bank account, PayPal, WebMoney, and Paxum.
They have worldwide traffic and targeting feature is also available. You can customize ads for a specific region and city. In the advanced area (advanced settings) there are additional parameters for targeting: device type, OS and connection type. They also provide managed services. The excellent 24/7 support online for affiliate marketers.
Grab your exclusive 10% bonus on the first deposit - to get the code send a message "Affiliatevalley" to support@zoolley.com
DaoPush

Advertising platform DaoPush allows webmasters to monetize their traffic quickly and enables advertisers to promote their products effectively. The network offers a partnership to affiliates, media buyers, and of course advertisers.
Push notifications organic displayed on both mobile and desktop devices. And main in DaoPush is moderate running of traffic without even slightest spamming of users and without all sorts of bots.
Targeting is set up by many parameters, the most simple of which are geotargeting and by interest.
Minimum deposit: $50.

The minimum amount to withdraw: $10. It is making on-demand or automatically to Webmoney, Epayments, Wire, PayPal, BTC.
Advantages of advertising network:
regular growth of user bases, antifraud system;
quick moderation of advertisers campaigns;
tested and trusted patterns - "pseudo captcha", "roulette", "erotica", "technical error", "age confirmation", etc.;
website connection with one of the seven types;
Popup with notification, Popup captcha, Popup full screen, Self domain, Self domain with layout, Self domain with a prompt notification and Self domain with prompt notification v.2.;
special offers for top partners with approved reputation or big volumes of traffic (more than 100k subscribers daily).
Use the code "affiliatevalley24" to get an extra 24% for the first deposit!
Clickadu

Clickadu may seem a probie among the Push digital giants, however they are offering a base of 2Bln daily users over 240+ (official and not very official) countries. Since 2018 they claim to be a multi-format advertising network and already can offer from 5 advertising formats to choose.
Push Notifications are available in the Advertisers' Self-Serve platform on 4 pricing models: CPM, CPC, SmartCPM, SmartCPA.
The initial deposit for Clickadu advertisers is $100, and you can top up via: Credit Card, WebMoney, Paxum or Wire Transfer.
Just for AffiliateValley readers: use the code 'clickvalley' to get $20 extra to your first deposit or %10 tops if the deposit is above $300.
AdsCompass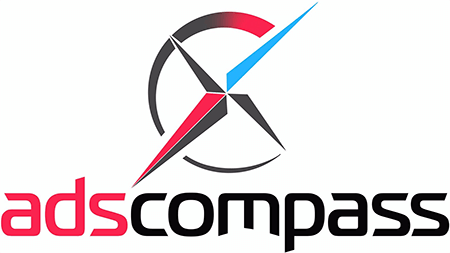 AdsCompass / PushCompass is an international Push ad network with its own base of subscribers.
Adscompass has been dealing with Push notifications for 2 years already and is providing access to the huge base of subscribers for those who are in need of high-quality traffic.
Now you can buy this traffic directly from the Self-Served Platform.
The Advertiser account offers:
Flexible settings of targeting by Geos, Devices, OS and Browsers
Setting of the timeframes and budgets of the campaign: Sources ID, ISP, IP
Optimization lists (White- and Blacklists)
Fast and loyal moderation
The Advertiser account offers flexible settings of targeting by Geos, Devices, OS, and Browsers; Setting of the timeframes and budgets of the campaign: Sources ID, ISP, IP; Optimization lists (White- and Blacklists) and high-quality traffic from more than 200 geos.
The minimum deposit is $50 and the minimum withdrawal amount is $50.
Use the code "AffiliateValley12" to get an extra 12% for the first deposit!
Conclusion
The affiliate marketing industry is constantly evolving. The changes are occurring rapidly. Channels come and go. We believe that push notifications traffic has come to stay and it is becoming very popular with affiliates. Now is your chance to get in at a low price because soon it will get expensive.
Get in early to take advantage of this opportunity. You can start testing your offers with the sources we have provided above. There is lots of money to be made.
Share the article

Read. Learn. Do. Earn more money on Affiliate Marketing
Don't miss