Wondering which traffic source to choose? Take a closer look at push notifications. The target audience is initially interested in sports and constantly analyzes it, therefore there will be plenty of clicks.

One problem has been resolved. Let's move on to choosing an advertising network. We advise you to consider Roller Ads as work with push notifications. The guys specialize exclusively in push notifications created using the SendPulse platform. They responsibly approach the optimization of this format and always follow the trends of the traffic source.
Roller Ads is a push notification advertising network that combines a proprietary anti-fraud system with a unique optimization algorithm.
Why do you need to choose this network?
Roller Ads has really high-quality traffic. It goes through an advanced fraud protection system. We can also highlight the following advantages of this advertising network:
Global reach - They manage traffic coming from 250+ countries all over the planet
Low cost - their min. bid is $0.001 for all geos
Dedication - all their partners have personal account managers who assist in boosting profits and lowering costs
Exclusive traffic - We exclusively provide push ads generated via SendPulse platform
Roller Ads also specializes in top verticals: Finance, Software, Dating, eCommerce, Games, Nutra, Sweepstakes, Extensions, Utilities, Push Subscriptions, PinSubmit, Media, Cinema & TV.
The payment method is CPC (Cost Per Click), and the minimum deposit is only $50, so we advise you to test this network.
Roller Ads targeting options
It's no secret that affiliates need to choose such ad networks that provide ample targeting options.
It is important for Roller Ads to make sure that affiliates can easily reach the right audience for their products/services and make their offer desirable and profitable through their targeting.
Therefore, they optimized their targeting capabilities as much as possible, and now every affiliate can use the following tools:
IP Range
Traffic Quality
GEO (Country, Region, City)
Carriers (Mobile ISP)
Connection type
Subscription Age
Browser Types
Browser Versions
Browser Language
Platform (Mobile, Desktop, Tablet)
OS (Windows, MacOS, Android)
Day and Time
Zones (White / Blacklists)
How to launch an ad campaign with Roller Ads
You will spend a few seconds creating an advertising campaign due to the platform's intuitive design. There you can set up targeting, forecast budget, and evaluate campaign bidding and targeting options that impact your ad reach.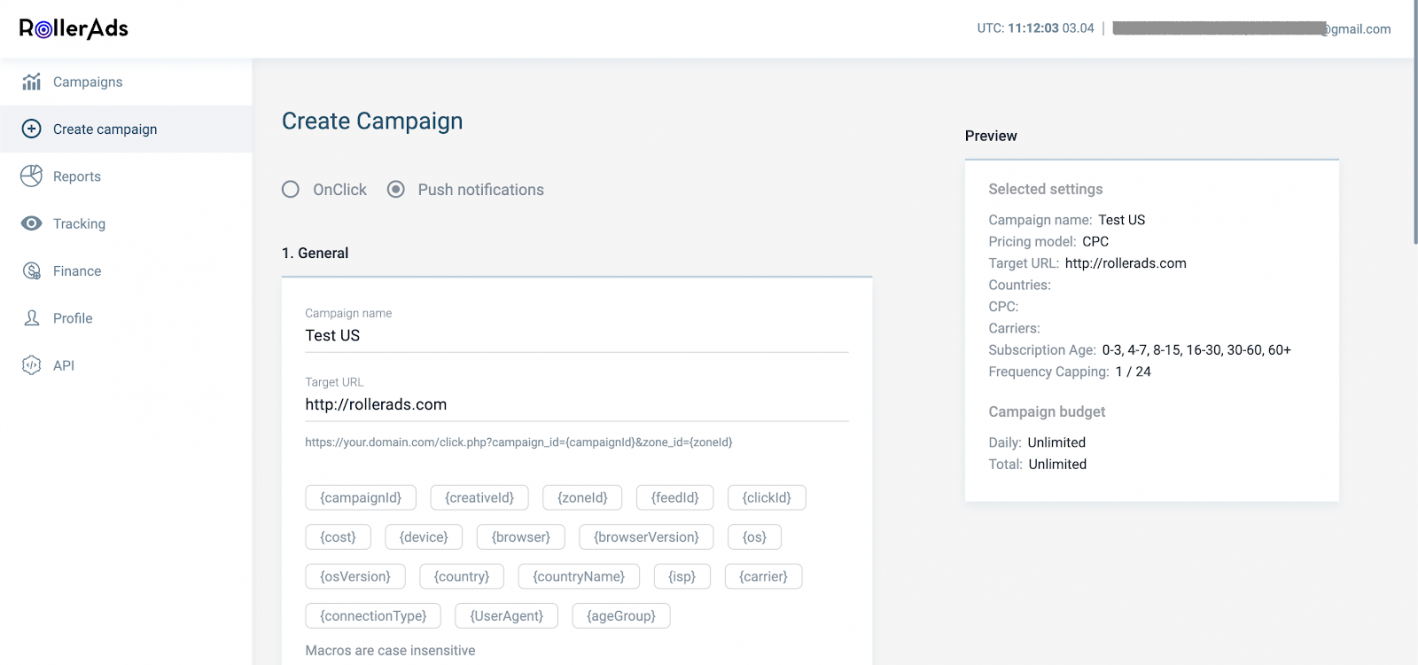 You can use multiple creatives that allow you to run A / B tests within a single campaign. This allows you to show your target audience different sets of creatives and, based on the results, select the push notifications with the highest conversion rate.
You can use up to 9 ads, determine the best conversion options and improve conversion rates in a single campaign.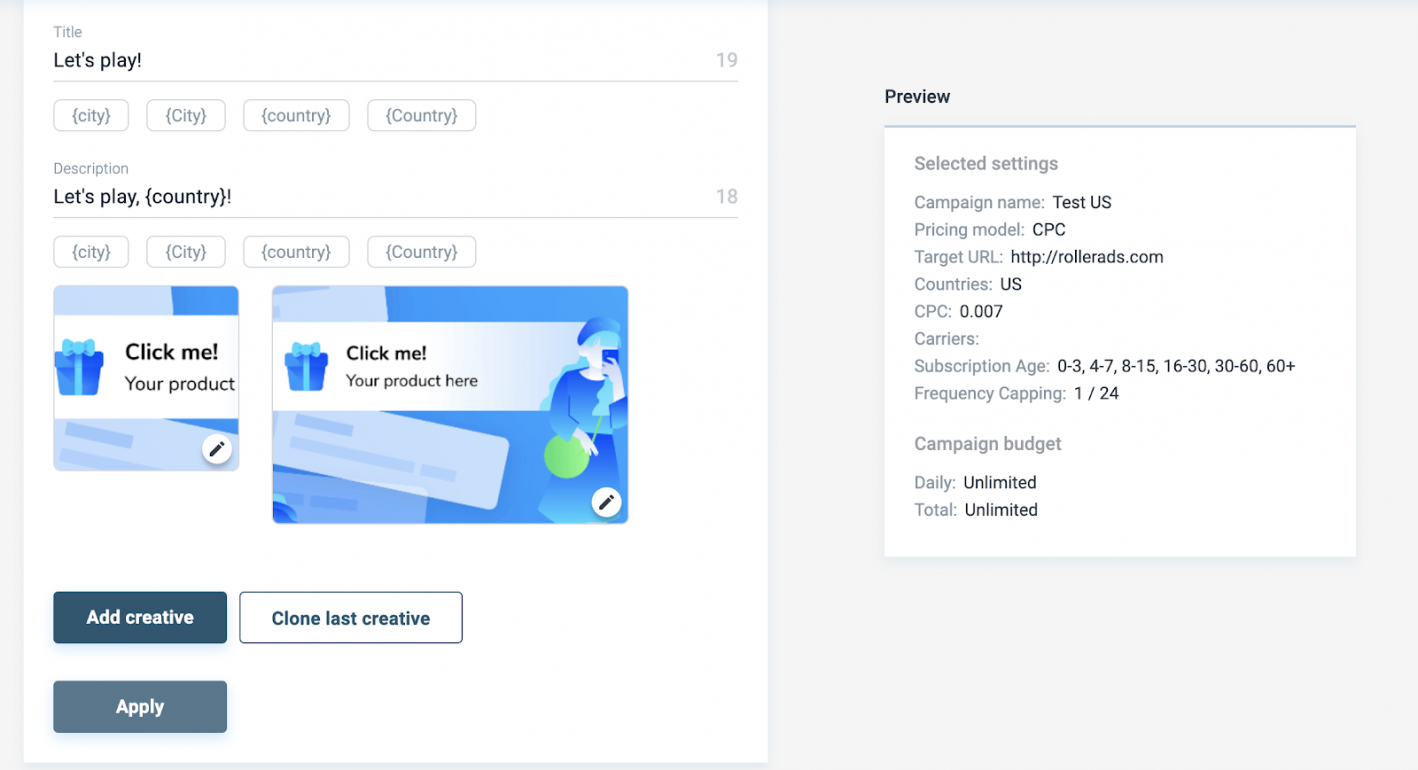 Go to the "Tracking" section. Here you will find complete statistics on ad campaigns. Control your expenses and change them according to your budget, as well as monitor the successful launch of push notifications.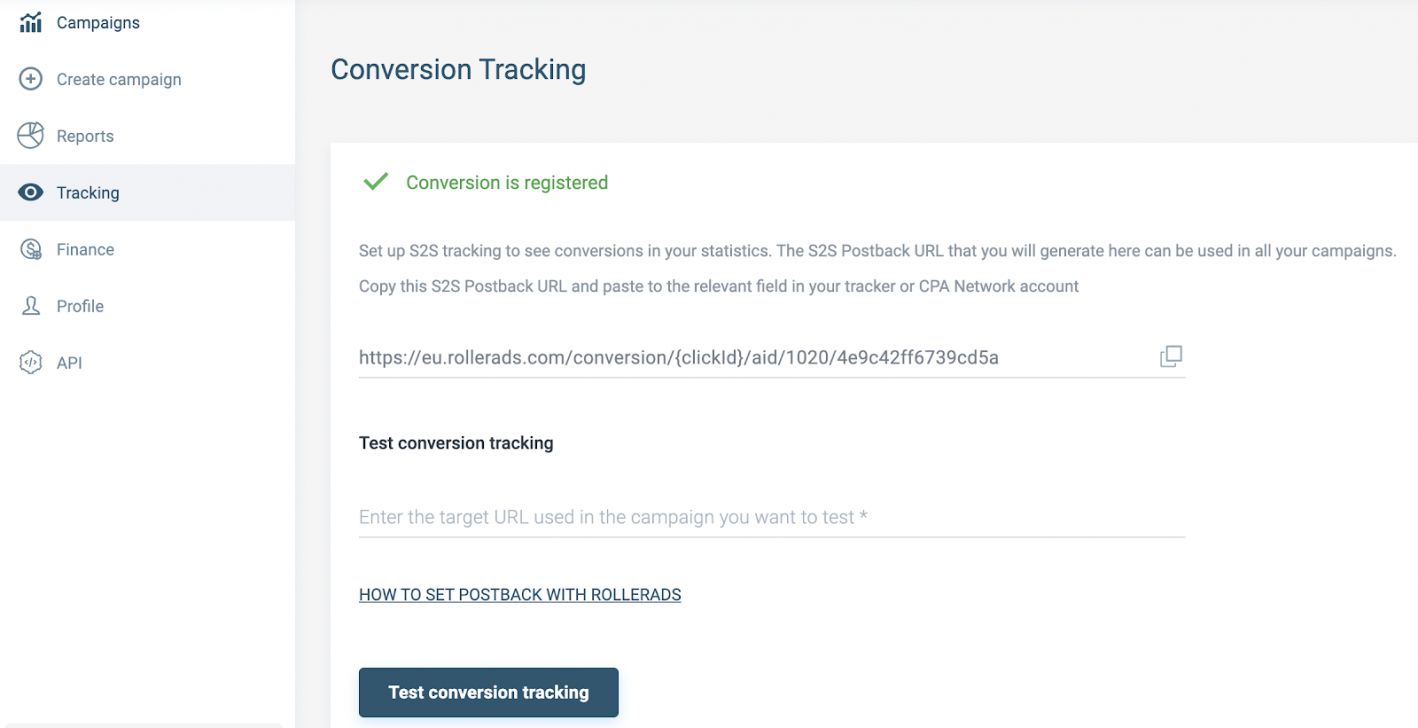 Don't miss this opportunity to get free push notification templates. Roller Ads partners are provided with a wide range of free creatives, for this you need to send a request to your personal manager. You can use ready-made versions or upgrade the current versions at your discretion.
RollerAds recently announced that it will exclusively monetize all publishers using the SendPulse push notification service. And every day +100 publishers are added! Therefore, coverage is growing at an incredible rate!
OnClick ads
The next popular ad format is OnClick (PopUnder).
A popunder is an ad that is loaded right under the main active window or a tab after a user performs a triggering action like clicks on a certain area of it.
ROI can reach up to 300% with proper OnClick targeting setting in Roller Ads!
Also OnClick solves the banner blindness problem. So, if you choose the right target audience that will consciously interact with this ad, you will get an overwhelming return in clicks.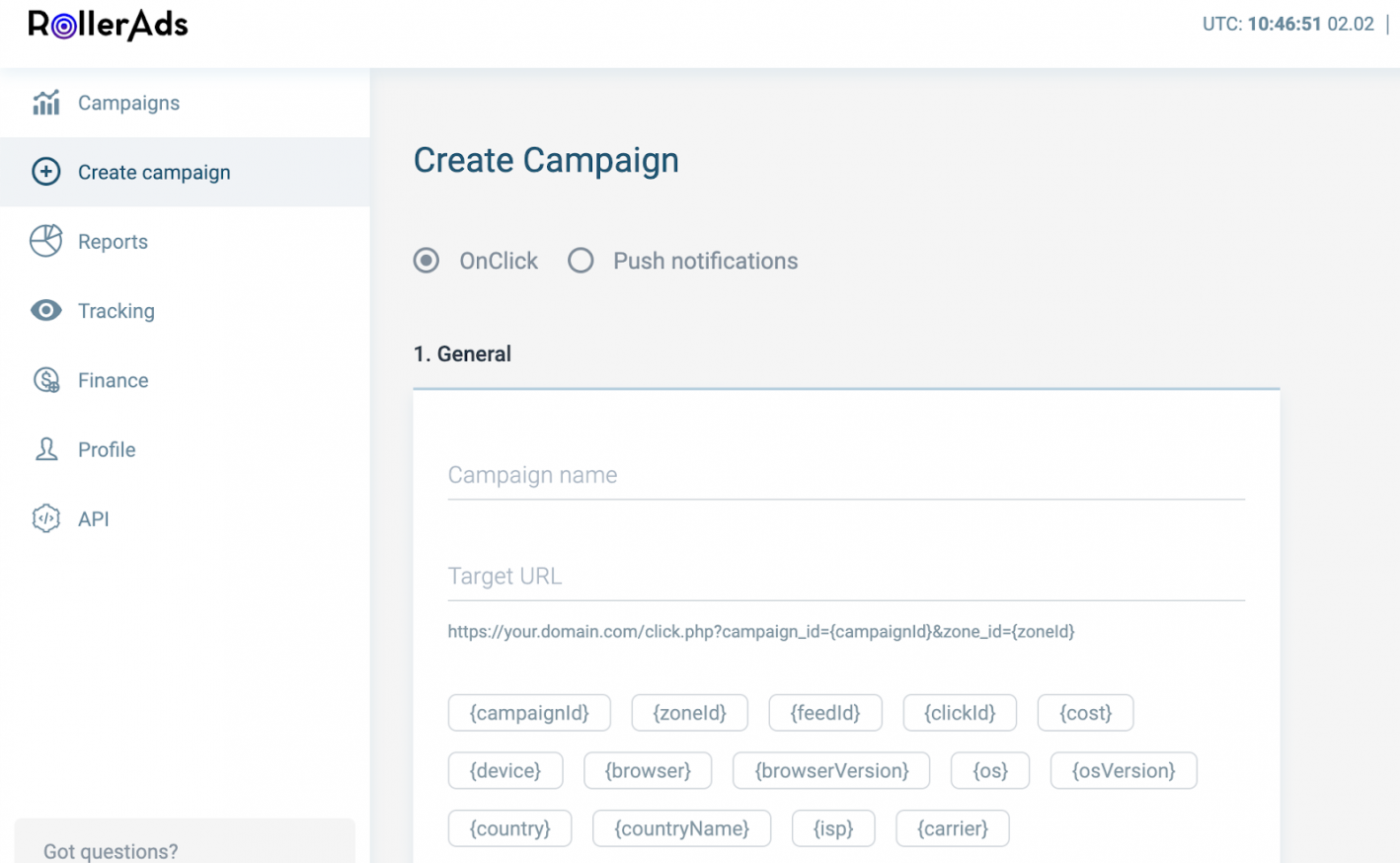 More information about OnClick you can find here>>
In conclusion
Use push notifications to get a good return. And for maximum conversion, sign up in Roller Ads and generate high-quality traffic that goes through an advanced fraud protection system. And if you haven't worked with pops yet or are in doubt about the success of such ad campaigns, we advise you to try OnClick. Wish you maximum profit!
Share the article

Read. Learn. Do. Earn more money on Affiliate Marketing
Don't miss