There are several reasons to attend affiliate marketing events, whether you're a business owner, an affiliate, or just starting out. For starters, they provide an excellent opportunity for networking and meeting others in the industry. They can also be an excellent way to learn more about making money through affiliate marketing.

How can affiliate marketing events help you boost your career and profits
In a digital age, having the opportunity to connect face-to-face with like-minded people can be hectic. But, let's face it, many business deals are made outside of the office, over dinner, at the bar, or on the golf course. As a result, face-to-face interactions should not be overlooked.

Attending marketing events, meetings, and conferences can be critical to the success of a company's or individual's growth strategy, from generating new business to staying current with the latest trends. As a result, we've compiled a list of key reasons why you should consider attending business networking events.

What are the key benefits of attending digital marketing events
Ability to keep up with digital marketing trends
If you're reading this, you most likely work in digital marketing, which means you're constantly on the lookout for the best new practices and trends in the industry. Participating in marketing conferences give you the opportunity to meet new people, get acquainted with new trends, whether you are a speaker or an affiliate, you have your place.

Exposure to the strategies and business ideas of such well-established companies will provide you with new opportunities. You will also have the opportunity to interact with industry experts in order to gain a better understanding of the various marketing tips and tactics.

Network Expansion
One of the most significant advantages of attending such conferences is the opportunity to interact with people from the same industry but with different business concepts. You will miss out on opportunities to examine your business from a new angle. When attempting to advance your digital marketing career, your approach to marketing strategies is also important. The experience of those in attendance may help you advance your knowledge and career, and such connections may also help you in the future as challenges arise.
Collaborations
As previously stated, the conference will allow you to meet new people. However, social media may add more flavor to your business idea because the open platform may allow many others to approach you for the idea. You could work with aspiring individuals to lay the groundwork for greater accomplishments in your career.

Here is an interview given by Lazar Žepinić prior to his participation in the Traffic Summit conference in Istanbul in September, where he gave a presentation on the topic "Scaling your brand through TikTok Ads." He not only shared his tips on how to become a successful affiliate marketer, but he also stressed the importance of digital marketing events for both the speaker and the affiliate.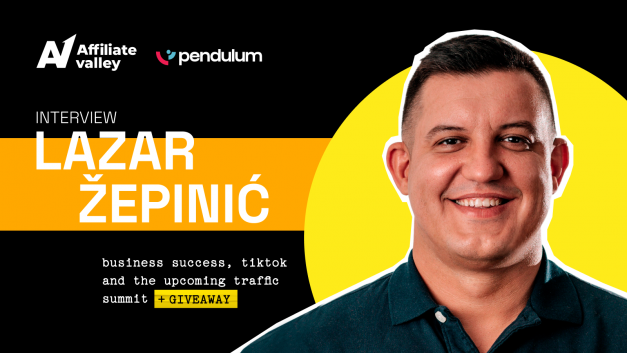 Here are some success stories that may inspire you
Michelle Schroeder-Gardner
Michelle maintains a personal finance and lifestyle blog, which she began in 2010/2011 primarily to assist herself in managing her finances. She has two undergraduate business degrees, honors, and a master's degree, all of which have resulted in $38,000 in student loan debt. She claims that her student loan debt was a major motivator for her blog.

Michelle's blog has received coverage in Forbes, Oprah's magazine, Business Insider, Reader's Digest, and many other publications. She is now one of the most successful affiliate marketers, earning approximately $159,000 per month.

The majority of her income comes from her Affiliate marketing course, which brings in around $100,000 per month, sponsored posts on her blog, which bring in $10,000-$20,000 per month, and she's also created a Course on how to earn from sponsored posts. She has numerous affiliate links, including Bluehost and a number of survey sites.

Tom is the owner of online media masters, a website dedicated to WordPress tutorials, speed optimization, and SEO. He began his affiliate career in 2011, and by 2017, he was earning $80,000 in commissions per year. Tom's affiliate endeavors brought in approximately $150,000 in 2020, according to his most recent income report.

Cloudways is Tom's top affiliate income source, accounting for roughly 90% of his earnings.

Matthew Woodward
Matthew maintains a personal blog at matthewwoodward.co.uk, where he assists readers in increasing website traffic and sales. He is primarily concerned with link building, traffic generation, social media, and conversion rate optimization.

Matthew began his affiliate marketing career in 2005 when he participated in a CPA offer that rewarded him with free electronics such as gaming consoles, iPods, TV screens, and so on in exchange for making referrals. He claims that he was getting so much free stuff every week that it was getting out of hand, so he simply agreed with the network to pay him £22 per lead rather than freebies.

In 2012, he launched matthewwoodward.co.uk as a way to share all of his SEO and digital marketing research, knowledge, and experience with others. Once the blog was up and running, Matthew began publishing monthly income reports that detailed his 6-year journey from zero to $1,000,000.

Tips on how to network effectively in marketing events
Networking is more than just meeting new people. Knowing how to engage with others and keep the show going can help you strengthen your business relationships and even lead to partnerships. Below you will find some tips on how to effectively network in an affiliate marketing event.

Introduce yourself effectively
The first step in setting up a new network connection is to introduce yourself. Your introduction could lead to important connections, such as a new mentor, collaborations or just an opportunity to learn something new. And guess what? The people around don't necessarily have to be in the exact same niche because, as I am sure you know, there's always a friend of a friend who knows someone. 

Be an active listener
When you actively listen, you concentrate entirely on the speaker, attempting to comprehend their point so that you can respond thoughtfully. You use verbal and nonverbal cues as an active listener to retain your listener's attention. Instead of concentrating on how to respond to them, you concentrate on what the speaker is saying and try to remember it. And besides, who doesn't like being listened to attentively? 

If the conversation is cut short for a reason or another, make sure to leave them with your business card. You never know what can result from that.
Demonstrate a level of genuine interest
Showing sincerity and genuine interest in your listener is one aspect of active listening. Prepare a few questions that you can ask to demonstrate your interest in them. Inquiring questions about their presentation or a speaker's is an excellent way to engage your listener and demonstrate your concern for them as individuals. That will push them to ask you a few questions of their own about you and your activities and there you go! 

Be forthright about your intentions
Be concise and straightforward when telling your listener about yourself and your work. In two to three sentences, express your intentions. You can go into greater detail after you've established the network connection. Avoid using industry jargon as it may cause your listener to lose interest quickly. Use simple, easy-to-understand language.

Follow up on conversations
Following the event, you can follow up with the contacts you made by sending emails informing them that you'd like to continue networking with them. Make sure to personalize each email for each connection so that they do not appear to be spam. In the mail, tell them how much you enjoyed meeting them and share some of the things you learned from interacting with them at the event. This is important because it can give them a positive impression of you.

List of upcoming affiliate marketing events 
KINZA Dubai 2022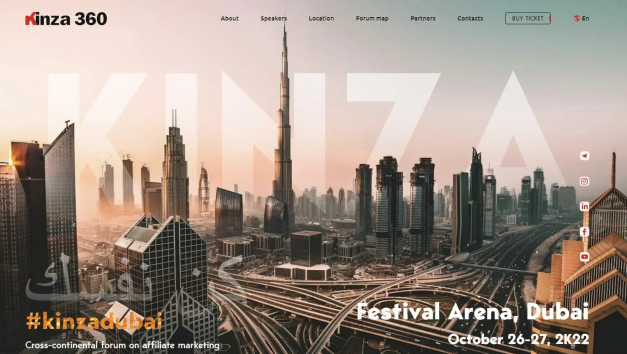 KINZA Dubai – an international affiliate marketing conference where thousands of international highly qualified professionals from all over the world gather to learn, share, and explore the latest techniques and tools in affiliate marketing, online advertising, and overall performance marketing.

On October 26-27 this year, in Dubai, you will have the opportunity to meet the top affiliate brands and global thought leaders who will show you how to make the most of the most viable niches. You will be able to network physically with prominent influencers, businessmen, and marketers from the world's largest international brands.

Web Summit

Later this year, on November 1-4 in Lisbon, Portugal. The Web Summit is a technology conference where all things marketing and technology are discussed, and it can be a great way for affiliates and affiliate marketers to learn more about the industry as a whole. Each day, they have dozens of speakers and masterclasses from which attendees can choose to make the most of their experience.

Affiliate Conference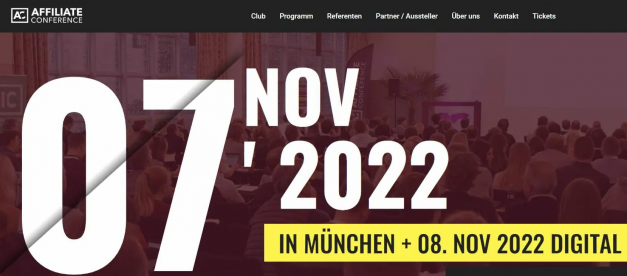 This year marks the tenth anniversary of the Affiliate Conference in Germany. It's a two-day event, with a networking event in person on November 7th in Munich, Germany, and an online workshop on November 8th. Because the website is entirely in German, this conference is most likely geared toward German speakers interested in affiliate marketing.

DMIEXPO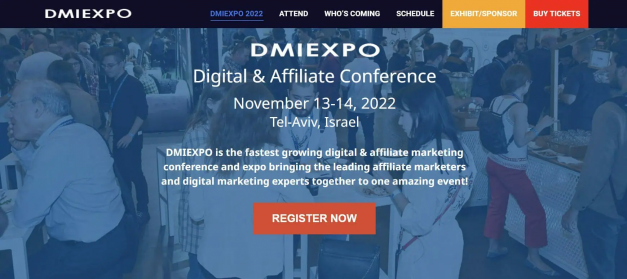 This year's DMIEXPO will take place in Tel Aviv, Israel, and is a fast-growing digital and affiliate marketing conference. There are nearly 3,000 attendees, more than 100 speakers, and more than 120 exhibitors and sponsors. This means that affiliates and marketers have an abundance of networking opportunities.

B2B Marketing Expo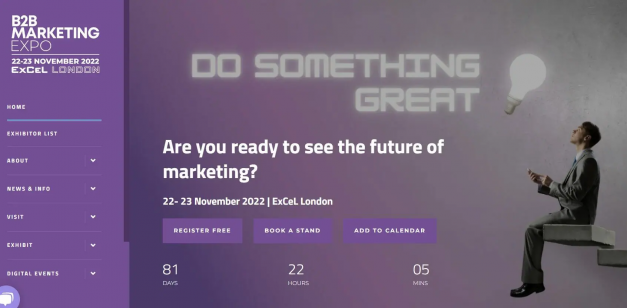 The B2B Marketing Expo is a massive conference with over 6,000 attendees each year. It caters to the B2B industry and focuses on more aspects of marketing than just affiliate marketing. Though B2C and ecommerce are more popular in the affiliate world, there are many B2B companies that could benefit from learning how to properly do affiliate marketing.

Affiliate World Asia

Affiliate World Asia is organized by Affiliate World Conferences, which also organizes conferences in Asia, Dubai, and Europe on an annual basis. The next one will be in Bangkok, Thailand on November 30 – December 1st, and will be the world's largest performance marketing conference, with over 4,500 attendees each year.

Affiliate Summit Fest 2023

Affiliate Summit West and Affiliate Summit East are the two annual conferences held by Affiliate Summit. Although the Affiliate Summit East conference for 2023 has yet to be announced, the Affiliate Summit West will kickstart our year of affiliate marketing events from January 23rd to January 25th. This conference has over 6,000 attendees, and there are four different types of passes available depending on your needs: networking, affiliate, VIP, or networking plus.

IGB Affiliate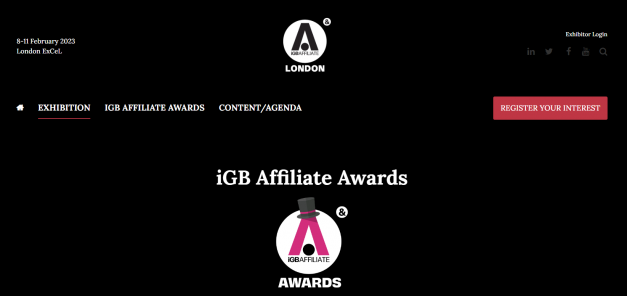 iGB Affiliate is a publication dedicated to helping the igaming affiliate community succeed, and their annual conference is a great way for everyone involved to network each year. In 2023, it will be hosted in London, England 8-11 February. 

iGB (iGaming Business) hosts the event, and they have their own awards to give out to the top companies and affiliates who attend.
PI Live

In 2023, PI Live will be turning up the heat with a three-day event in beautiful Miami to solidify our position as the new home for America's most daring brands and publishers to reimagine the future of performance-based partnerships.

As they made it their mission to assist marketers and affiliates  'Build Profitable Partnerships,' you will have the chance to join changemakers, e-commerce led brands, and publishers away from the hustle of traffic brokerage and lead generation.

Sigma Americas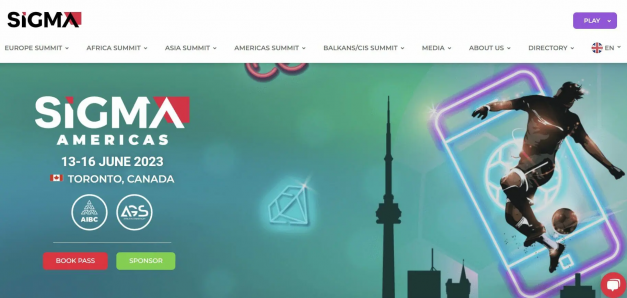 As you might have guessed from some of the events on our list, affiliate marketing is very popular in the gaming and gambling community, and there are several conferences devoted to that specific vertical. Another is the SiGMA conference, which takes place all over the world. This event will be held in Toronto, Canada, in June 2023.

T.H.E. Dubai Expo

The T.H.E. Dubai Expo (Tourism, Hospitality, and Entertainment Dubai Expo) 2023 will take an in-depth look at the current gaming and sports environment in Dubai, identifying key opportunities, emerging possibilities, and future trends.

Share the article

Read. Learn. Do. Earn more money on Affiliate Marketing
Don't miss