Interest in Native Advertising is growing day by day. This traffic source helps to avoid banner blindness, they provide additional value to the visitor and increase engagement, so CR becomes extremely high. In modern realities, affiliates give preference to native ad. That's why we decided to prepare a list of the best ad networks for you.
First, we'd like to remind you what native ad is
Native ad is unobtrusive advertising, when a user sees it, he doesn't even realize he's just encountered an advertisement. 
This format is well accepted by the user, so engagement is much higher.

The native adapts to all devices. You can create just one banner, and then the platform will decide in which format it will be displayed. And, most importantly, with this ad format, you will attract potential customers that other ad formats have failed. Spending a minimum of funds you will receive a high conversion rate.
Let's see what native ads look like.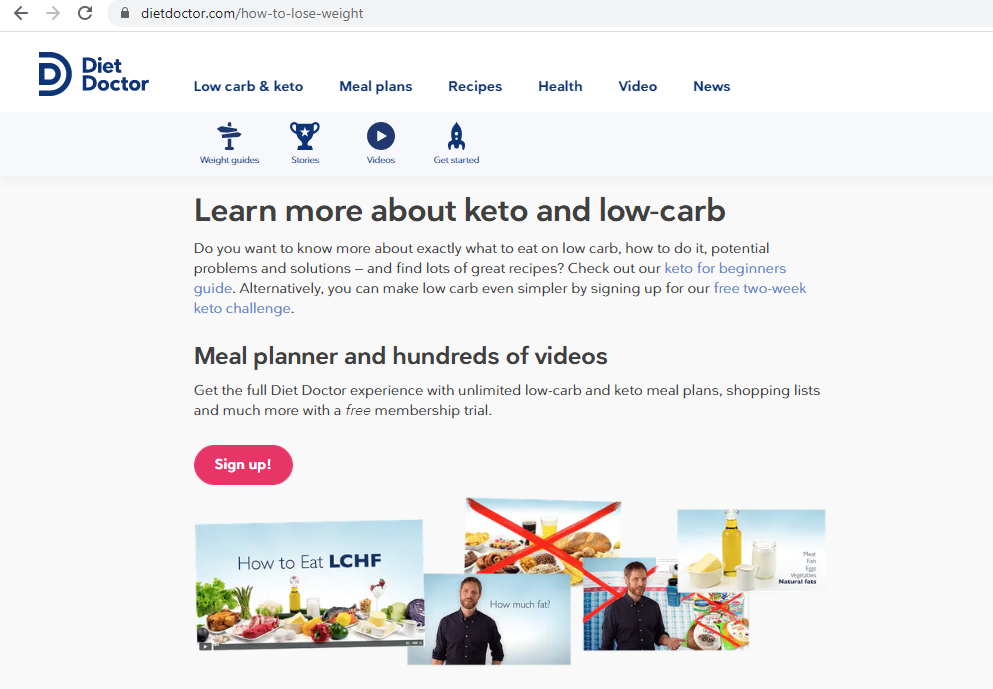 A user who wants to lose weight clicks on a diet site. He reads the article and here he sees information about the application that counts calories. His brain takes it not as an advertisement, but as advice from trusted experts. Consequently, he clicks on ads, downloads the app, and affiliates take their money.
There is another type of native ad that is often compared to regular teaser ads. The difference is that native advertising of this type is used as an addition to the information on the site.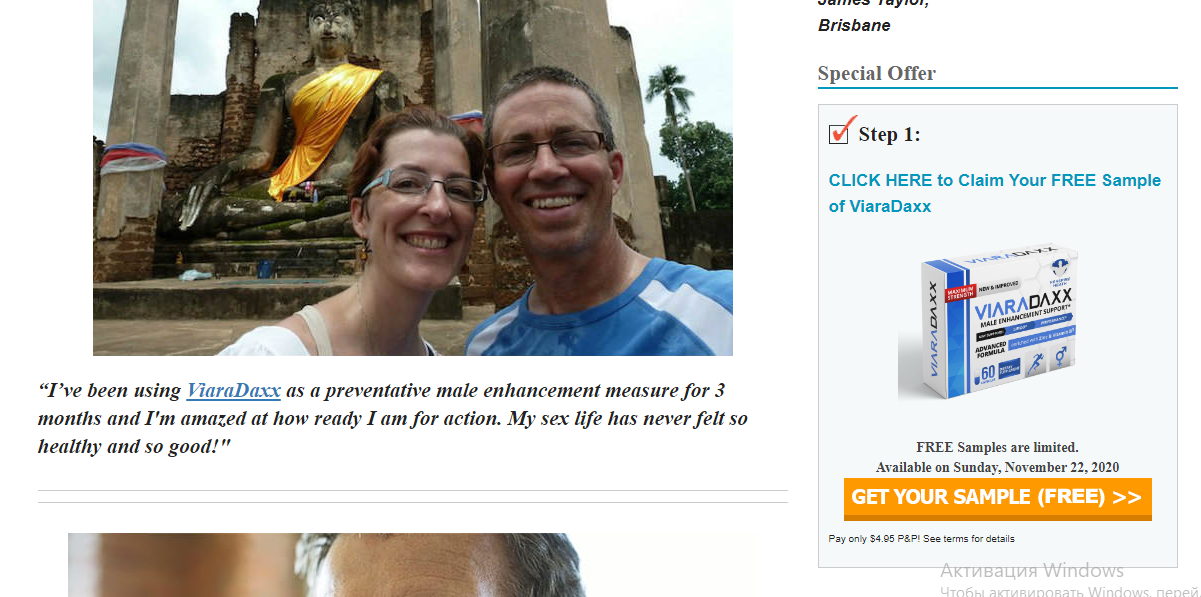 For example, a 40+ year old man wants to restore his sexual ability and is looking for ways to achieve desire. He clicks on a site with reviews of miracle pills and notices information on the right about a favorable discount on potency pills. Since he is interested in this issue, he is 98% likely to click on the ad. 
Also, native advertising can be located at the bottom, as a relevant topic to the article above.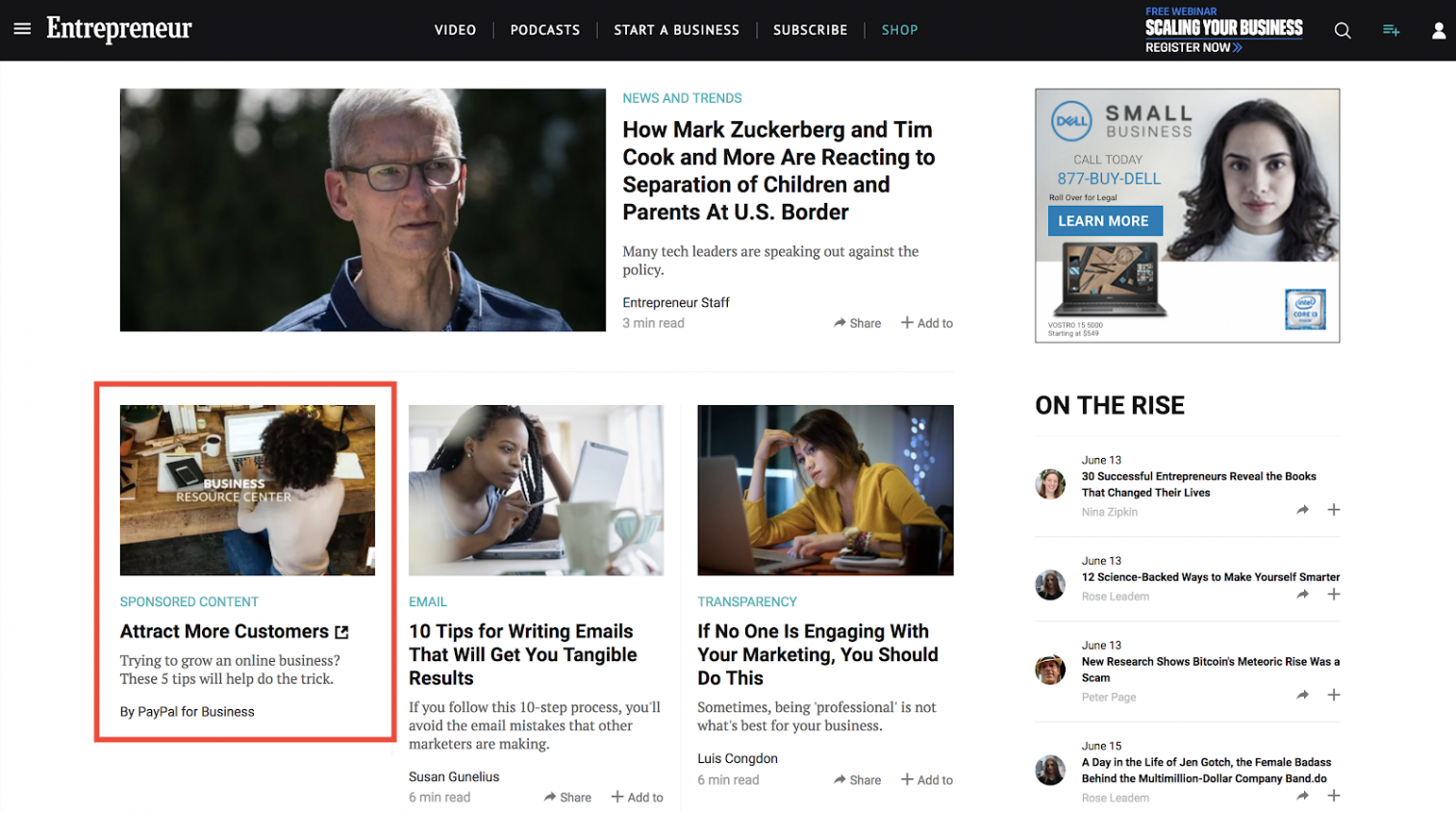 The most suitable and converting verticals for native advertising:
Nutra 

Dating
Finance 
Crypto
Games
Why affiliates choose Native Ad
Many affiliates choose Native Ads as their top traffic source. This is no coincidence - In the world of affiliate marketing, there is such a phenomenon as banner blindness now.

Banner blindness reduces the effectiveness of advertising, the click-through rate drops. By comparison, 15 years ago, display ads had a CTR of 20-25%. Now - on the strength of 0.2-0.3%.

Native ad can help overcome banner blindness. For this reason, it is also used by new affiliates who don't wanna waste all money at the start.

How to Choose the Right Native Advertising Platform for Your Campaign
Let's take a look at a list of important qualities of native ad platforms not to be mistaken in choosing the right one.
Account management
Tracking and reporting
Testing
Bidding optimization
Targeting
Retargeting
Creative assistance
To make your choice easier, we have prepared a list of the best native ad networks in affiliate marketing today. 

Top-10 Native Ads Networks
#1 Taboola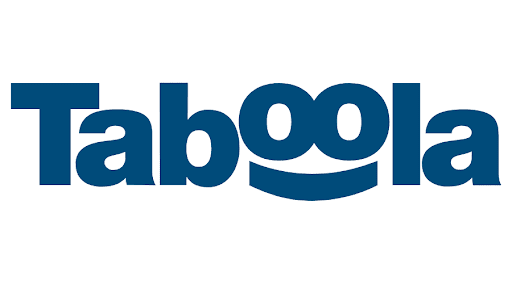 Taboola is known for its creative and engaging native Ads, which could make your product or content with a succeeding increase of traffic.
Minimum budget: $100

Cost model: CPC
Payment methods: Bank Wire/ ACH/ check /Credit card 
Offers Verticals: all verticals
Main features: 

Quality traffic
Top tier geos
Decent targeting
High CPC rates
High budgets
Low approval rates
#2 AdCash 

Thanks to optimization, AdCash provides its own advertising tools that bring real results. Their platform allows advertisers to target large audiences. AdCash makes affiliate marketing easy, enjoyable, and profitable.
Minimum budget: $100

Cost model: CPM / CPC / CPA
Payment methods: Bank wire/ PayPal /Payoneer /Skrill /Webmoney/ Bitcoin.
Offers Verticals: all (Primarily Entertainment, Gaming)
Main features: 
Super granular targeting options
Top tier GEOs
Global reach – 200+ SSPs and Adcash's exclusive publishers
Advanced fraud filters
Automated ROI optimization
Dedicated account managers and support
#3 DatsPush 
DatsPush is an International Premium Traffic Ad Network. DatsPush has its own unbroken subscriber base, which is more than 6 billion people from 250 countries of the world. With them, you will get great traffic with very fast spin-off. The Ad Network has an excellent field for analysis and analytics.

Minimum budget: $50

Cost model: CPC
Payment methods: WMZ, Сredit Card, Paypal, Paxum, Capitalist, Bitcoin
Offers Verticals: Nutra/ Adults/ Sweepstakes/ Dating/ Gambling/ Betting / Crypto / Finance 
Main features:
Huge volumes of traffic around the world

Advanced Targeting
Retargeting
Auto blacklist
High СTR and CR
Traffic with minimal competition across all GEOs
Personal Manager
Real-Time Statistics
Support service 24/7 
#4 EvaDav 

Evadav is a results-based advertising network. Their audience has over 60 million subscribers from a wide variety of regions. Evadav is one of the largest targeted niches in the industry.
Minimum budget: $50

Cost model: CPC/ CPM
Payment methods: PayPal/Paxum/Skrill/ePayments/Webmoney/Payoneer/Bank Wire
Offers Verticals: Adults/ Sweepstakes/ Dating/ Gambling
Main features:
Great traffic quality
User-friendly interface and reposts layout
Fast moderation
Friendly and helpful support
#5 Native ads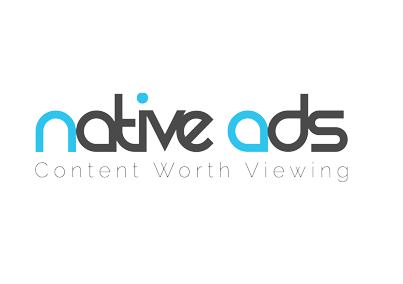 Native ads are an attractive native ad option that will give you a better design with widgets that make ads easier to find. Native ads has unique products and layouts that you can find on the platform.
Minimum budget: $25

Cost model: CPC/ CPM
Payment methods: PayPal/Bank Wire
Offers Verticals: Adults/ Sweepstakes/ Dating/ Gambling / Nutra / Finance / Education
Main features:
Custom Header Bidding Solutions
Intelligent Analytics and Reporting
Superior Ad Quality
Quick and Easy Setup
GAM Management
PMP Sales
#6 Dable 

No. 1 Content Discovery Platform in Korea generating over 22 billion impressions a month. Their system automatically enhances the recommendation quality by reflecting the user's behavior to the recommendation results. 
Payment methods: Bank transfer/ Credit card

Offers Verticals: Education/ Sweepstakes/ Dating/ Gambling/ Nutra/ Finance
Main features:
Various types of contents
Easy campaign manage
Automatic Optimization
Wide targeting options
Personalized Recommendation
#7 MGID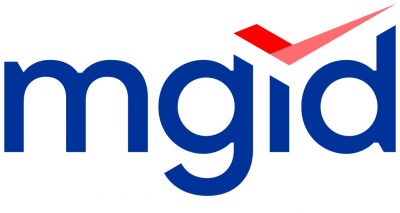 MGID is one of the first native ad networks. MGID offers advertisers traffic from over 3,000 websites and has used the service to date over 165 million people.
Minimum budget: $100

Cost model: CPC
Payment methods: WMZ/ WMR /PayPal /Credit Card
Offers Verticals: Business/ Dating /Finance/ Gaming / Gambling
Main features:
Quite affordable to get started with
Retargeting 
Scheduling 
Selective Bidding 
Dedicated account managers
Control on campaign creation
#8 AdGlare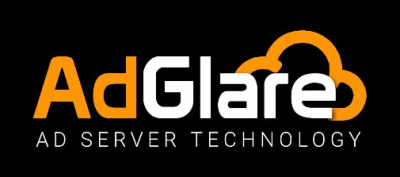 AdGlare tends to be user-friendly, seeing its UI with competitive price rates in the ad serving industry and a free trial.
Minimum budget: $199, offers a free trial.

Offers Verticals: All verticals
Main features:
A/B Testing
Ad Inventory Management
Banner Management
CTR optimization by machine learning
GDPR/CCPA compliance settings (no cookies, no PII)
#9 Dao.ad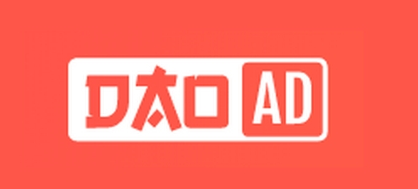 Dao.ad is a reliable platform that will give you what you are looking for in a short amount of time. It operates in over 174 countries and is considered one of the best platforms for advertisers.
Minimum budget: $10

Cost model: CPC/CPV/Revshare
Payment methods: PayPal/WebMoney 
Offers Verticals: Gaming/ Dating/ E-Commerce/ Mobile App/ Health /Forex & Binary
Main features:
Payments from $ 10

Detailed targeting
High CTR
Own base of subscriptions
24/7 customer support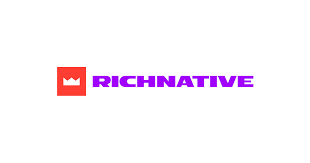 RichNative is high-quality native traffic source. They bring quality and volume traffic and provide detailed targeting and outstanding features detailed optimization.
Minimum budget: $50

Cost model: CPC/ CPM
Payment methods: Credit/Debit Cards, WebMoney, Wire transfer, E-payments, Paxum
Offers Verticals: Nutra/Games/ Finance/ Gambling/ Education / Soft
Main features:
Excellent quality of traffic
Big volume
Professional and timely support
User-friendly reporting system
A lot of options for optimization
A lot of options to deposit accounts
How to make a working creative for Native Ad
Once you have chosen a trusted ad network, you need to think carefully about the creative- the main goal is the highest CTR.

We've prepared some creative tips:

Create non-promotional headlines.
Don't use headlines from PPC ads.
Use the advice or rating method: "We will show you how to...", "We know the place where...", "TOP-10 tips for skincare", etc.
It is undesirable to place text or numbers on the picture.
The image shouldn't just duplicate the title, but convey emotions.
In conclusion 
As we found out native advertising is a highly effective format that will suit all affiliates. Its main advantage is the absence of banner blindness, so why such ads show a high CTR. 
In order to produce high-quality and engaging content, you need to responsibly choose an advertising platform. And if you are at a loss with the choice of ad network, you can choose from the trust ones that we mentioned in this article.
Share the article

Read. Learn. Do. Earn more money on Affiliate Marketing
Don't miss