WebView applications have become an indispensable tool for most webmasters who work with Gambling and Dating. Today, it is extremely difficult to meet those who still drive traffic in an old-fashioned manner just by means of a link. After all, apps allow to significantly increase the quality of traffic for the advertiser and make the webmaster's work easier. Perhaps, the only problems with the app are bans and development.

Unfortunately, there is no way to get rid of bans  Google and the App Store will continue to put a spoke in the wheel. So it is extremely important to have available apps at hand so that in case of a ban, there would be something to switch driving the traffic to.

And here we come to the second problem that is the development. Fortunately, in the current reality, it can be easily solved. If you do not want to build your own Development Department (or look for a freelancer for one-time orders), it's not a big issue, most of the affiliate networks provide applications for their offers, and there are also rental services with high-quality applications that allow you to completely release yourself from solving this problem and deal only with traffic.

Of course, you can rent or buy from private sellers but here you will probably lose more than you will find – scam is just getting harder in chats…

Why rent an app if you can work with traffic via an affiliate network app? 
You are not bound to the offers and terms of the affiliate network. Working with direct advertisers, you can get a significantly higher payout. Besides, you can control the availability and supply of apps in case of a ban (so that there is no surprise when traffic is converted, and the affiliate network does not have any more apps). Most of the affiliate networks also rent apps and pay for them, so this is also included in your bid.

In brief, you will be able to resolve any issues directly.

If you just start it all out, it will probably be more convenient to work with the affiliate network apps but if you are thinking about scaling and are looking for a rental with a large selection of ready-made solutions, we recommend paying attention to services like multi.app.

multi.app is a service for renting Android&iOS apps with pay-per-install. The main goal is to provide the market with high-quality applications by unifying developers on one platform and creating a real marketplace. The project has recently entered the public field but has already had time to work with large teams, affiliate networks, and is expanding towards classic rentals.

The cost for 1 installation starts from $ 0.12. Large teams working with a big volume can request a custom-made app for any vertical that would be made especially for them.

The team guarantees that you will always have a few extra options to replace the app in case of a ban.  Taking into account the constant cleaning of stores, it is not very practical to count on the lifetime of an app, you need to think about their number.

If you haven't heard about the service yet but you need apps, welcome to the service. Come and sign up.

What are the advantages of the service?
Aggressive theme designs.
The design of the app in stores plays a big role and directly affects the price of the installation. If the design is relevant to the offer, the installation will not take long.
But when it comes to Casinos and Dating, it is also important to find the line between the ban and the target design, so that the CR in the installation would be maximum and the app would live for a long time.

In multi.app, there are no problems with this - the Casino has a casino design, the Dating has a dating one. 


Here we are talking about the built-up quality and functionality: SDK uniqueness, app weight, correct operation, animations, the ability to add optimization for a target action, sending push notifications, and returning users even after the app is banned.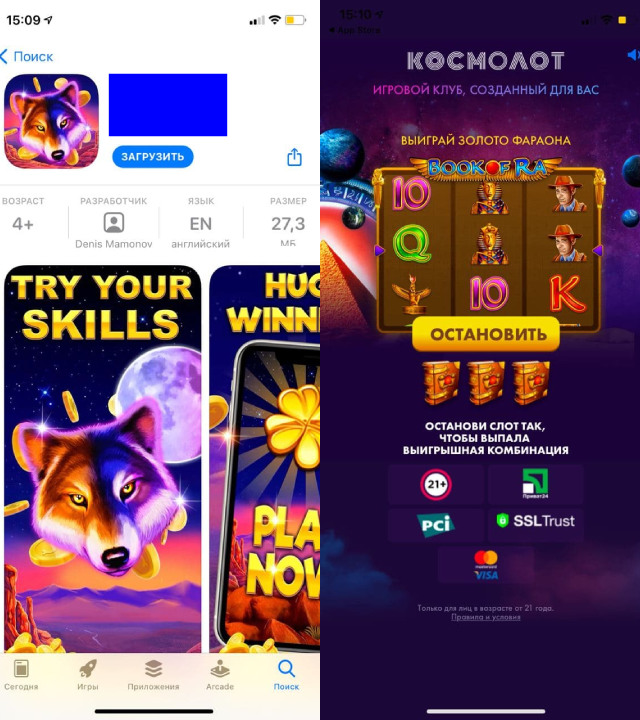 The team has a lot of experience, all the pitfalls associated with the development have long been passed. When creating a stream, you can choose the subject of the offer and, accordingly, the user will receive relevant push notifications automatically.
You can start using the app in just a couple of clicks. Select it in the platform, create a stream where you only need to insert the offer link and share it to your accounts. 

You don't need to do anything on your own. The only thing left is to add tails for tracking your link (there is a detailed guide).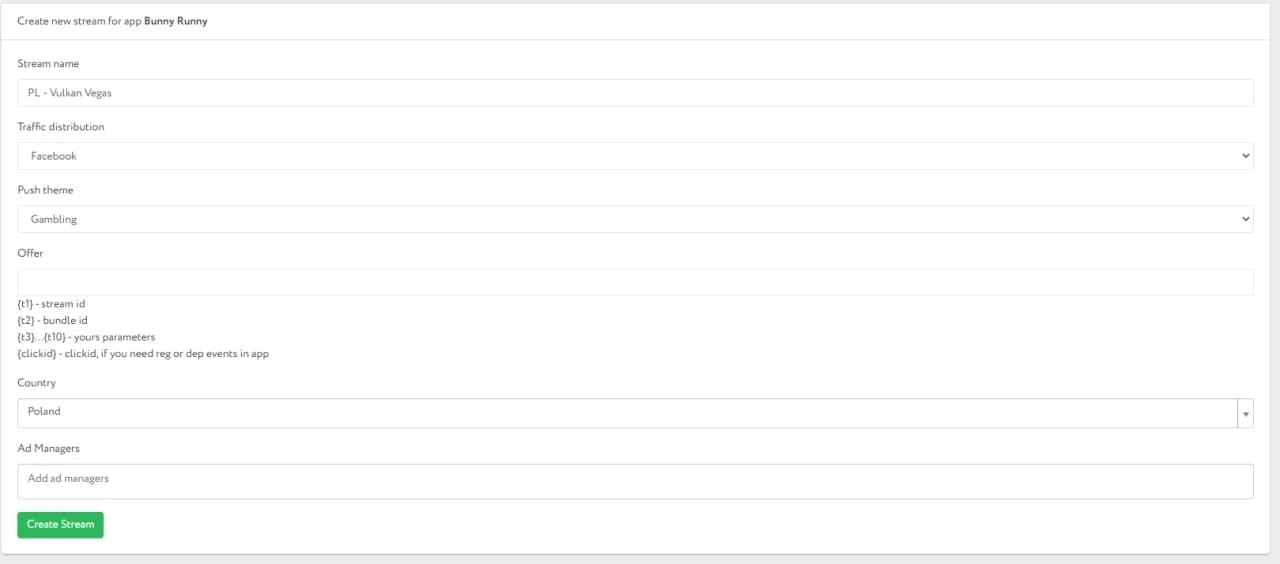 The self-written platform allows you to track installations for each link and application in the streams section, analyze CR and other indicators: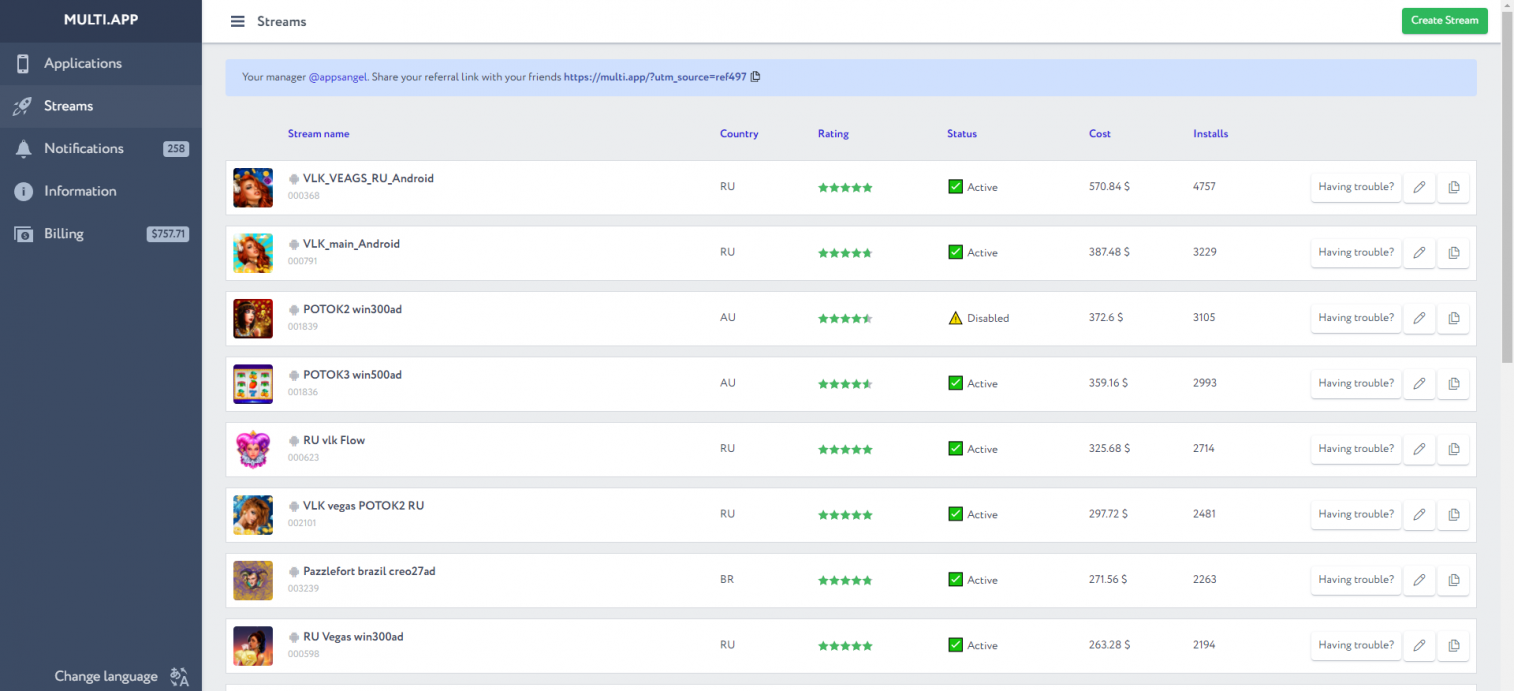 In general, if you need applications, you need a lot of things but you don't want to worry about development and get concerned about bans. So, multi.app will solve this problem. Pay for the installations that have already worked out not for development.
If you are ambitious and still want to develop your own apps or there is a need for your own apps, it's not so much difficult to find examples of requirements specifications for developers. And after a couple of iterations of the apps, you can get to workable options that will convert. This is a matter of focus.

In any case, apps are and will continue to be the main way to convert traffic in Gambling, Dating, and possibly other verticals as well. Traffic sources allow you to give a good volume and diversify risks. In addition to the traditional Facebook, you can work with UAC, TikTok, and in-App.

It is likely that the trend of mobile traffic dominance in the world and the extensive capabilities of CPA-related applications will make them stand strong on the market for more than a year, or even a couple... so it is definitely worth looking in this direction, the market will keep on growing. 

And we wish you only cheap installations and well-converting apps!
Share the article

Read. Learn. Do. Earn more money on Affiliate Marketing
Don't miss