Many affiliates are using antidetect browsers to hide their browser fingerprints and allow them to use several different accounts in one profile. In this article, we will look at popular antidetect browsers that come completely free or have a freemium version.

What is an antidetect browser?
There are certain cases when an affiliate needs to stay incognito. For example, according to the Facebook Community Standards, there can only be one account per user. However, affiliates might need more accounts to work with multiple offers. This is where antidetect browsers come in handy.
In our recent article, we explained what antidetect browsers are and how they work.
To freshen up your memory, antidetect browsers allow affiliates to easily enter different ad networks, for example, Facebook, to advertise products from high-risk verticals. At the same time, they are as easy to use as regular browsers such as Google Chrome, Safari, etc.
So antidetect browsers allow affiliates to:
remain completely anonymous online
simplify routine processes (for example, account farming)
work simultaneously on many social and advertising accounts
avoid getting banned for breaking the rules of certain networks
This is done by hiding browser fingerprints and spoofing data to leave minimum traces of your online activity. There are many solutions for antidetect browsing on the market and they often cost a pretty penny. However, not everyone is ready to pay and might be in need of free solutions. This is why we compiled a list of browsers that can be used by affiliates for free (to a certain extent). 
A list of top free antidetect browsers
1. Incogniton

Free accounts: 10
Free period: indefinitely
Incogniton is a tool for modeling isolated browser profiles. Browser profile data is securely stored in an online database or you can choose to store the data on your own device. You can start using Incogniton for free with up to 10 accounts. 
2. Sphere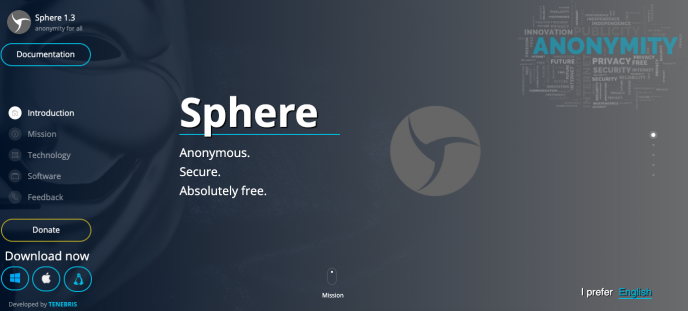 Free accounts: unlimited
Free period: indefinitely
Sphere is one of the few antidetect browsers that are completely free. This is a version of Linken Sphere with limited features that exist with the help of user donations. It uses AES-256 encryption to keep your information safe on your computer. It also operates in the Off-the-Record (OTR) mode which means all current data is saved in RAM and is inaccessible to spyware and viruses. 
3. AdsPower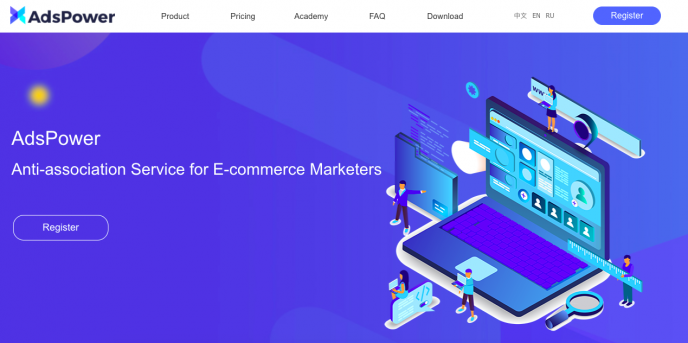 Free accounts: 2
Free period: indefinitely
Another powerful antidetect browser is AdsPower that was created by Chinese developers. It supports bulk account creation, account management, and social media advertising optimization. Possible repetitive browser action can be automated and there is an application center with plugins for expanded functionality. AdsPower can be used for free with 2 virtual browsers.
4. Marketer Browser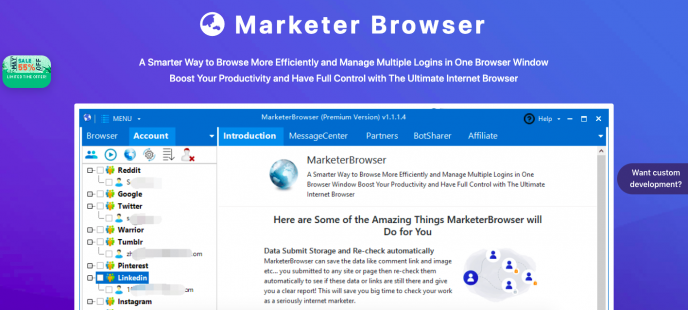 Free accounts: 1
Free period: indefinitely
Available for free with 1 profile, Marketer Browser offers an efficient way to view and manage multiple accounts in one browser window. With a free account, you can use the essential features: browsing history management, binding of multi-proxies, and anti-fingerprint technology.
5. Undetectable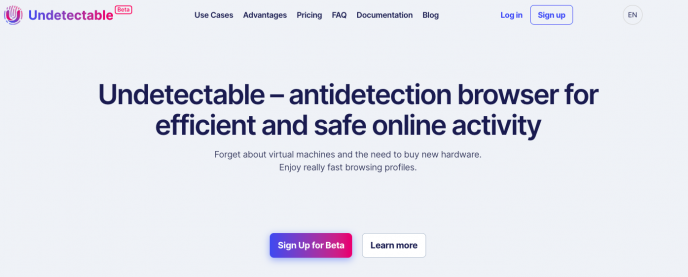 Free accounts: unlimited
Free period: 60 days
Undetectable is a browser that works based on the substitution of geolocation, address, and hardware prints (monitor resolution, device model, language, connection) of the device. It used to be completely free during beta-testing which is now limited to a 60 days license. User reviews of Undetectable note responsive customer support and intuitive interface.
Conclusion
There are many antidetect browser solutions on the market right now that are suitable for traffic arbitrage, even when you aren't ready to unpin your wallet. Choosing on should be based on your scale of work, frequently used platforms, and requirements for anonymity. And one last tip: the best anonymous browsers always leave the browser extension code open and don't link it to any server. Therefore, pay attention to this when choosing an antidetect browser for your needs.
Share the article

Read. Learn. Do. Earn more money on Affiliate Marketing
Don't miss