The makeup and beauty industry has an estimated annual turnover of $170 billion. Researchers estimate that the cosmetic industry will be worth at least $675 billion by the end of 2021. Billions of dollars are being spent in the niche every year. Due to the continued investment, the niche has kept expanding for decades, and it is expected to keep on growing. Studies show that people are getting increasingly concerned regarding how they look and are willing to spend more resources to look beautiful. In addition, makeup is no longer limited to women because more men are willing to put on makeup.

Elf Cosmetics

Elf Cosmetics provides professional and unique items at some of the most affordable prices in the industry. It manufactures a range of mascaras, concealers, lipsticks, lip liners, and other beauty tools ranging from $1. The remarkable conversion rate is attributed to their high quality and affordability. It has partnered with Skimlinks, Viglink, Flex Offers, and Rakuten to implement its affiliate program.
It offers a 9% commission for each item sold through affiliate links. Affiliates receive commission monthly through Wire Transfer or Direct Deposit. Elf's affiliate management team provides innovative texts and banners to help you boost your pay. The program is an alternative to expensive offers and gives you a chance to target a wider audience.
Black Opal

Black Opal runs a program catering to people of color. It develops unique and high-quality items that focus on the deep shades of skin. Black Opal gives a 9% commission for each sale. It has partnered with Rakuten to manage the program.
It gives affiliates various resources and tools used in enhancing brand recognition. Its items cater to women of color and designed for varying skin shades ranging from light to deep. It has distinctive products and pays commission once a month. It has a seven-day cookie period. It provides free shipping for sales worth over $35.
Sephora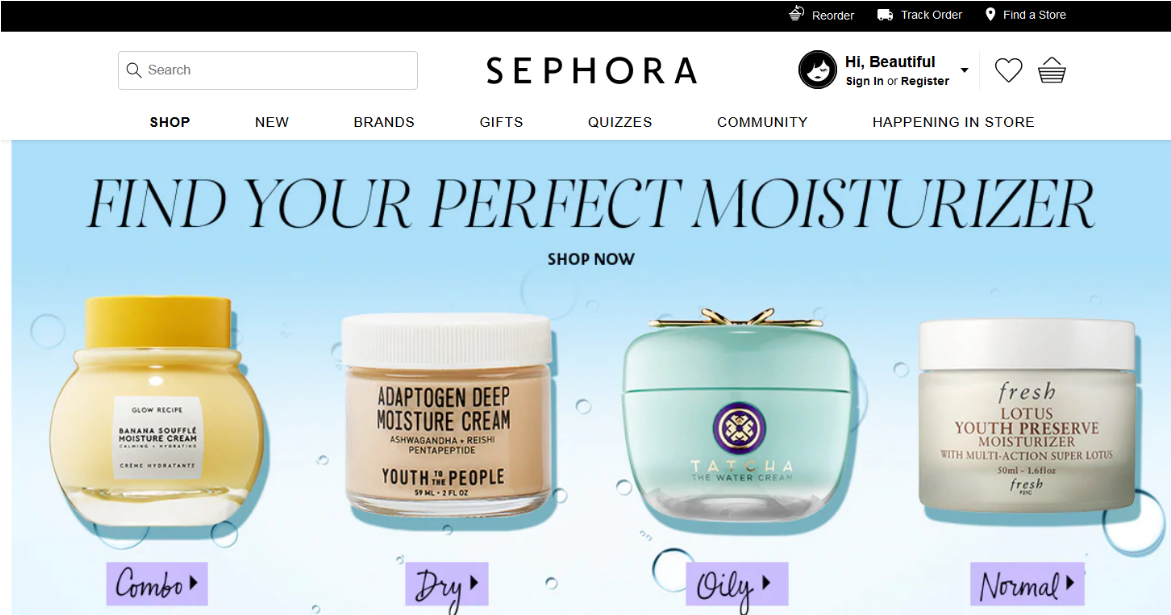 Sephora gives affiliates one of the most assorted and largest portfolio of makeup items globally. It has items ranging from new products to iconic luxury names. After registering, you gain access to at least 13000 items from some of the most desired companies globally.
Your income varies depending on the offer. Also, you earn up to 10% commission. In addition, there is a 4% commission for returning clients. It has a 30-day cookie duration. There offer free shipping for products worth at least $50. Also, affiliates receive exciting resources to ensure they maximize sales.
BH Cosmetics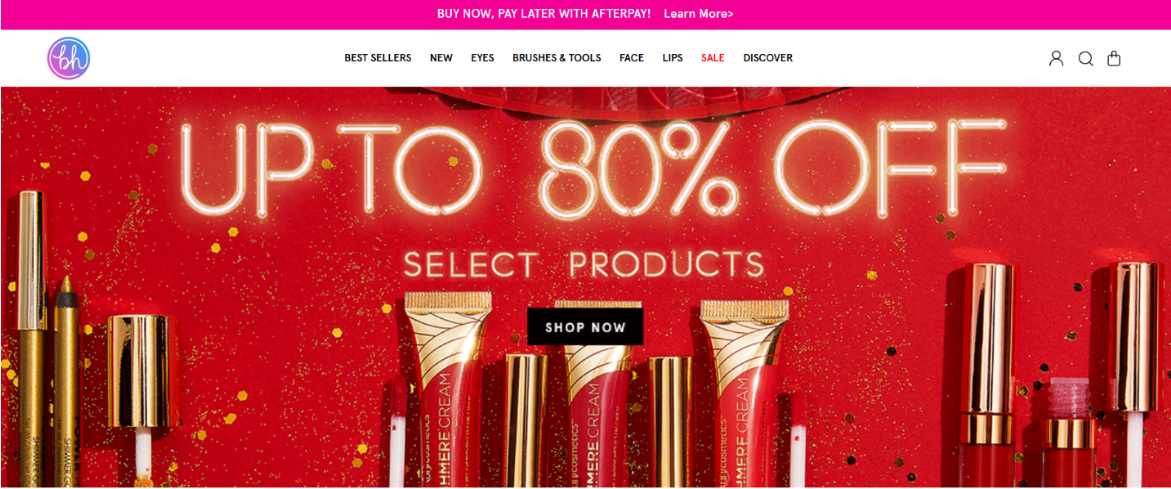 BH Cosmetics has attractive offers. When visitors use your affiliate link, you receive an 8% commission per sale when they buy items within 60 days. At 6.46%, they have one of the top conversion rates in the market.
When customers buy goods worth $40 or more, they get free shipping. It sends a monthly newsletter to enlighten its target market of all the items and maximize earnings. Notably, it provides customized creatives for your sites to improve their appearance and attractiveness. BH Cosmetic's professional customer service is available 24/7.
Erno Laszlo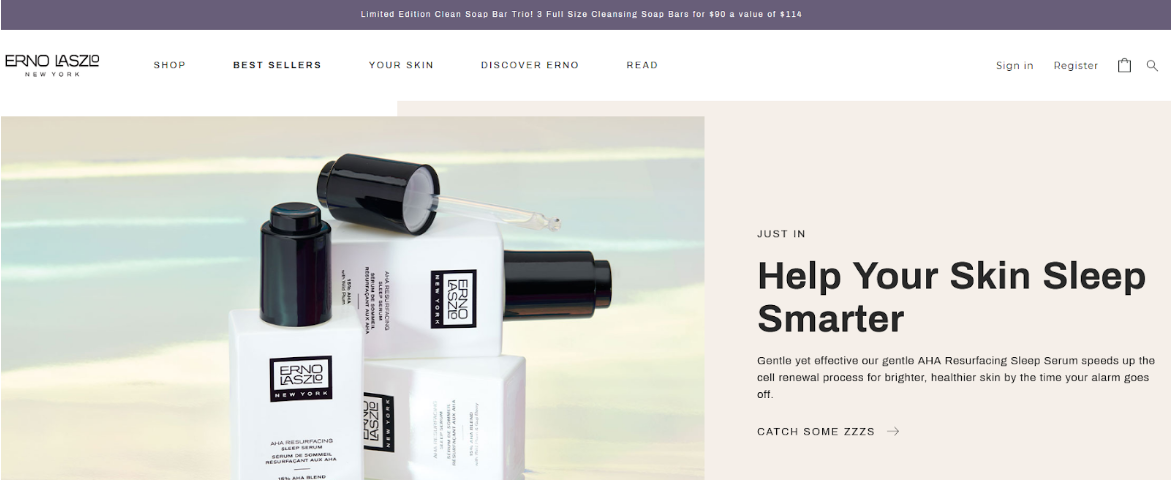 Erno Laszlo provides an in-house program that allows affiliates to share links and promotions. You will earn a commission for all sales made via your link. Furthermore, the unique link gives your consumers full access to the company's promotions.
Erno Laszlo partners with Commission Junction in managing your links. Furthermore, it gives real-time reports of your traffic, including commission earnings and offers per item. It has 10% commission. Its cookie is 30 days. However, if already signed up for Commission Junction, add Erno Laszlo as an advertiser.
Ulta Beauty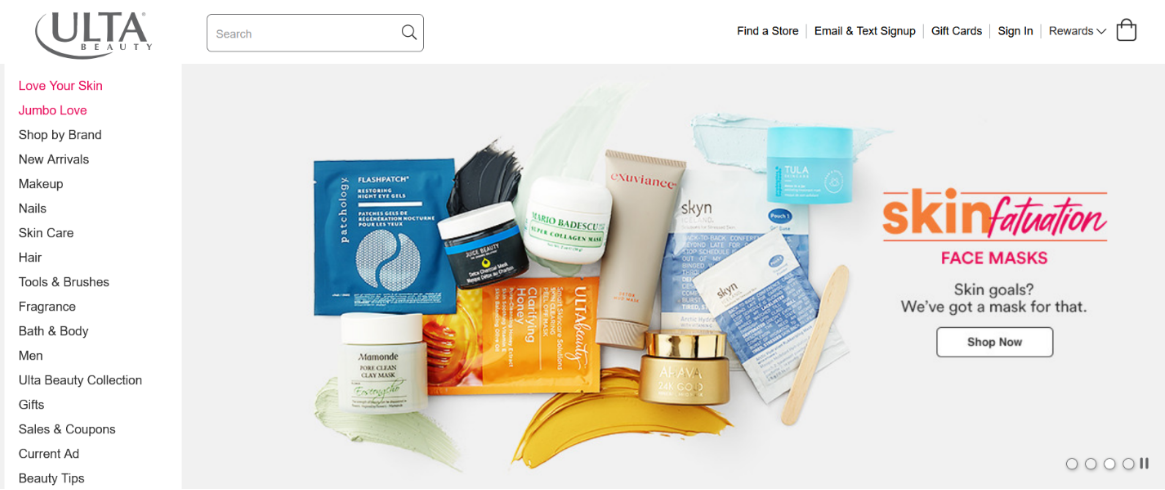 Ulta Beauty is one of the main makeup companies in the US. Also, it is the primary destination for salon, fragrance, skincare and hair care items. It has a wide array of cosmetic products to sell. Ulta Beauty has at least 20000 products.
Many products have a 2% commission. Also, the items have a 30-day cookie. Ulta Beauty's management team offers additional promotions and tools for dedicated affiliates such as special offers, free shipping offers, coupons, promotions, and free gifts. Its main advantage is the strong brand that makes it easier for you to promote and sell items.
Colorescience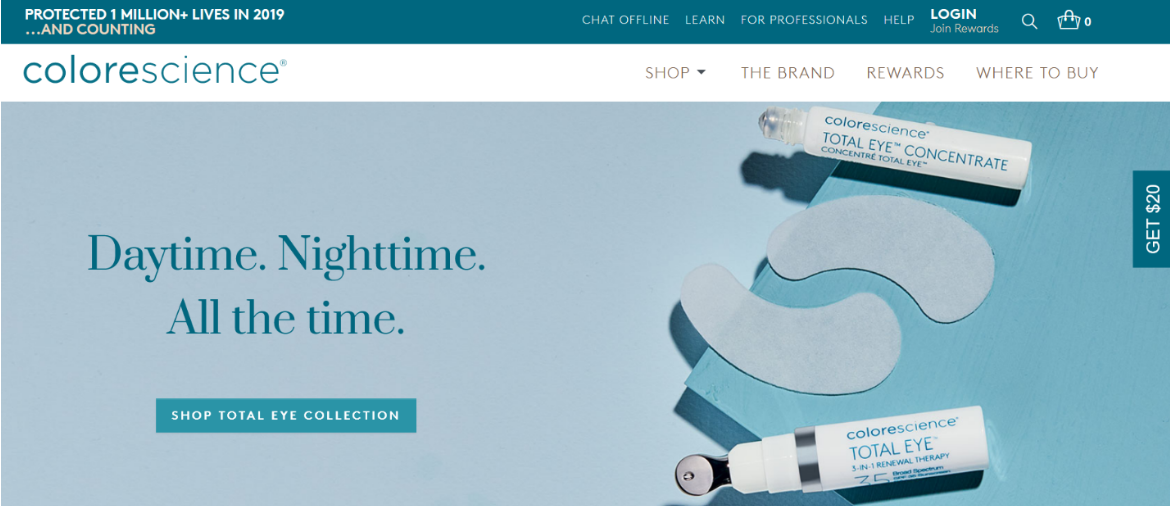 Colorescience is a manufacturer and distributor of premium skincare, makeup, and sun care products. The program gives your customers a high-quality and award-winning array of makeup. Also, it will assist you to earn income through your own traffic.
It has a 5% commission and has a high conversion rate. The management team is devoted to accounting management. Also, it provides promotional materials to affiliates, such as text links, banners, product feeds, and logos. It has creative assets and regularly updated promotions. It has a 30-day cookie.
Sigma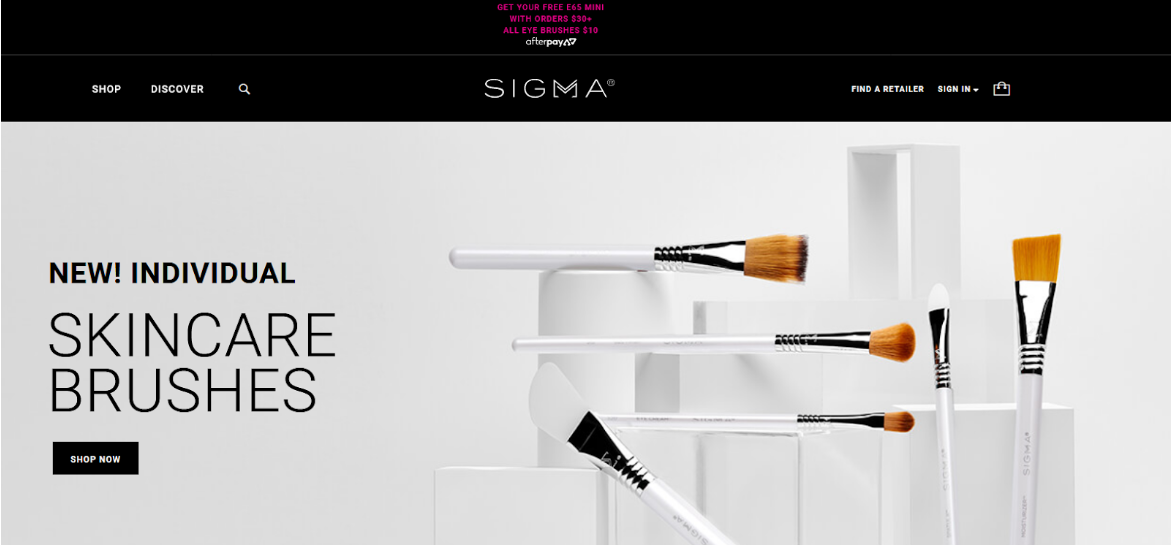 Sigma initially focused on manufacturing high-quality makeup brushes before they invested in other items. Their products include cleansing tools, foundations, and eyeshadows.
Sigma has attractive commissions and bonuses. In addition, it earns you a 10% commission. Also, the program gives you access to the finest customer service 24/7. It has distinctive content and marketing campaigns. Notably, it gives you links you with influencer networks that will advise and help you boost your sales and earnings.
ScentBird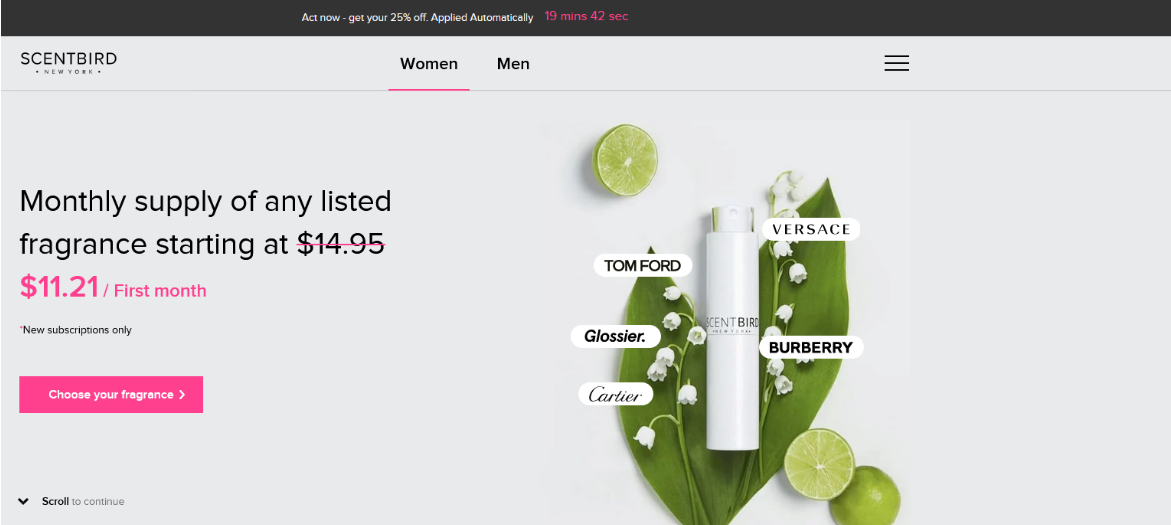 Scentbird allows you to gain $14 for each sale via affiliate links. After registering, you receive a unique tracking link. Affiliates promote the company's items by placing the tracking link on your blog, social media accounts, or website.
It has a 45-day cookie duration. Affiliates get special promotional resources, such as product links, banners, and text links. Furthermore, Scentbird adds new items to its portfolio so that it addresses different client needs. The special holiday and seasonal ads make the products more attractive. Top affiliates in Scentbird are paid up to $3000 monthly.
Avon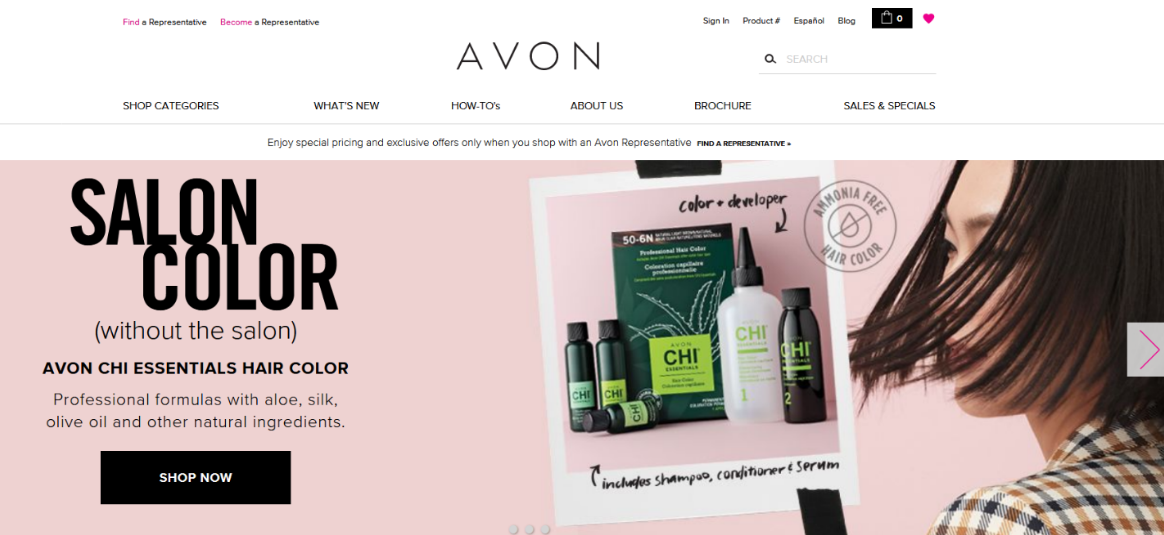 Avon has been in existence for at least 130 years. It is one of the main beauty-focused companies globally. It is a major beauty company in North America, and it has independent sales representatives in three countries: the USA, Canada, and Puerto Rico. Affiliates have access to affordable and high-quality items. Currently, Avon has at least 240,000 affiliates.
It has a 10% commission. Affiliates access exclusive offers, such as free shipping on orders whose value is $40 or more. Also, affiliates receive promotional materials, such as text links. Also, Avon sends regular newsletters with up-to-date product launches, offers, and sneak peeks.
Pur Cosmetics

Pur Cosmetics is a high-quality makeup and cosmetics company. Its products have a remarkable conversion rate because they not only cover skin imperfections but allow affiliates to get paid high commissions.
It has an 8% commission. They have a monthly payment frequency. It provides promotional materials to affiliates. The devoted affiliate management team assists you to excel in the niche. Its main advantage is that its products are of premium quality and have positive reviews globally.
Look Fantastic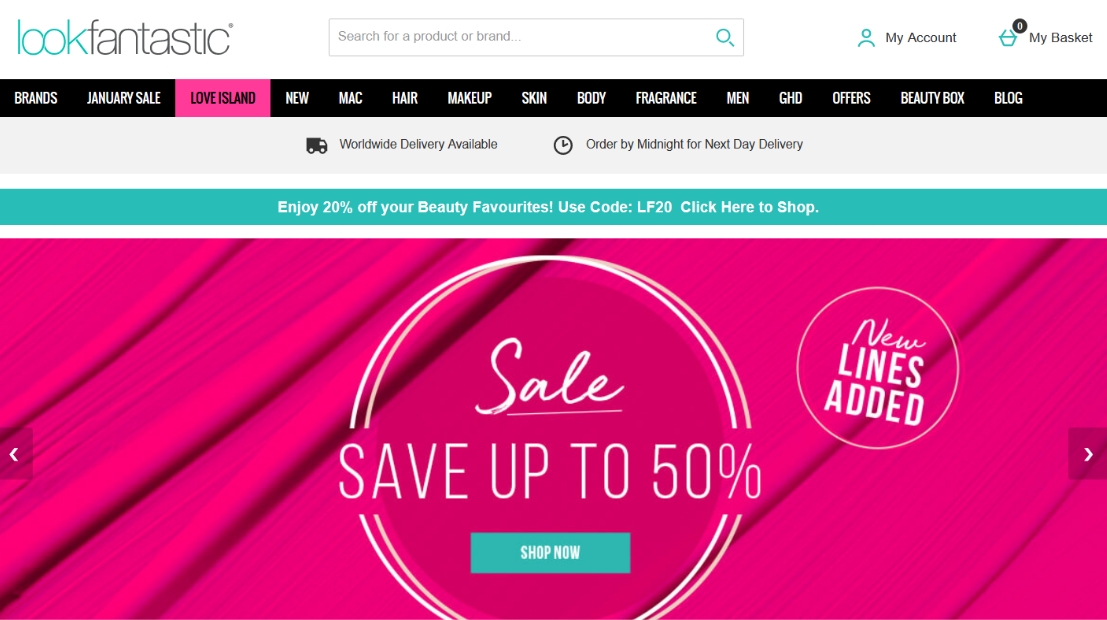 Look Fantastic was founded in 1996. It is one of the major makeup programs in Europe. Its affiliates access at least 14,000 products from hundreds of companies. Also, you get top bonuses and several VIP discounts.
Look Fantastic has a 10% commission. There is a devoted management team that always solves your queries. The program has innovative banners in addition to product feeds and weekly newspapers to boost sales. It has a 30-day cookie. The management team also helps you develop an effective marketing strategy.
Beauty Bay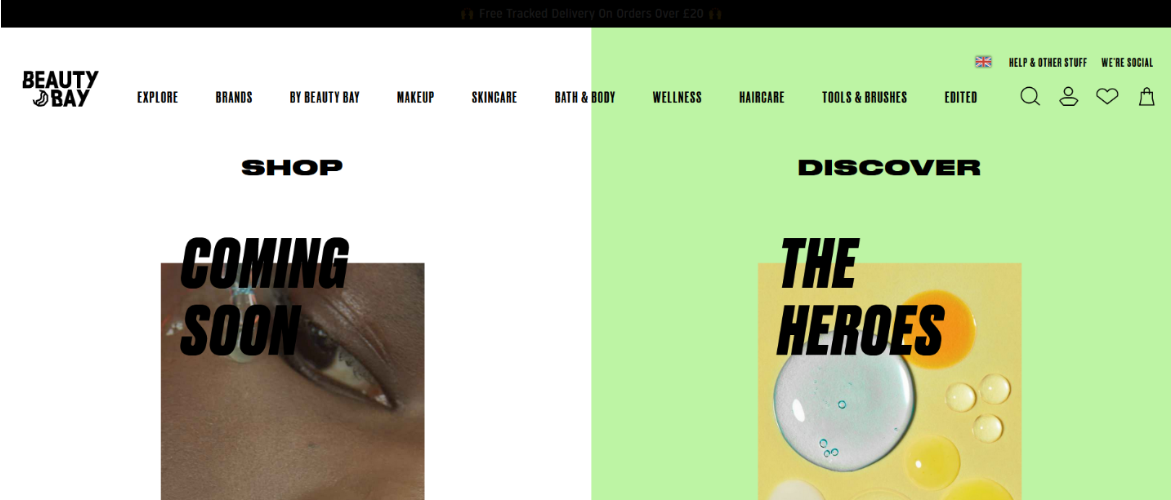 Beauty Bay was founded in 2007, and it focuses on selling the world's largest beauty brands. It allows clients to access all unique and premium makeup items on one site. It offers premium quality items at affordable rates.
It has a 10% commission. Its cookie duration is 30 days. Its global market spans over 100 countries. The dashboard is updated frequently. The management team is highly supportive and provides advertising materials. Also, there are competitions and affiliate incentives.
Afterglow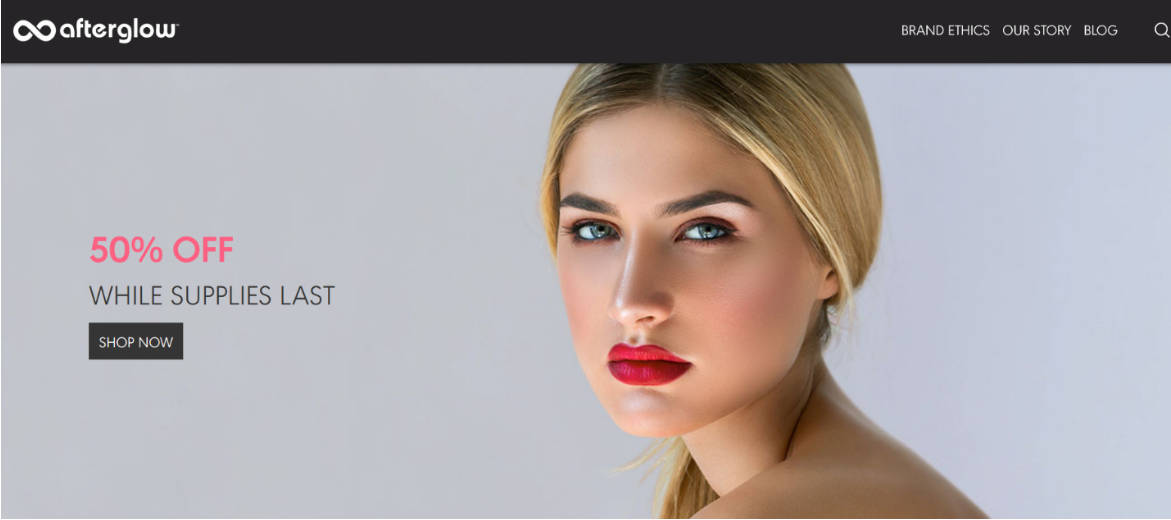 Afterglow offers premium organic makeup products. In addition, its items are certified gluten-free. It allows affiliates to access fashion enthusiasts who want to look good while focusing on the organic nature of their cosmetic products. Its products are cruelty-free.
The program has a 10% commission. The management ensures that they hire an efficient affiliate team. Also, it motivates its affiliates to be advocates in support of safe cosmetics and against animal cruelty. It has a lifetime cookie duration. Also, they have a dedicated support team that will help you optimize your pay.
Cult Beauty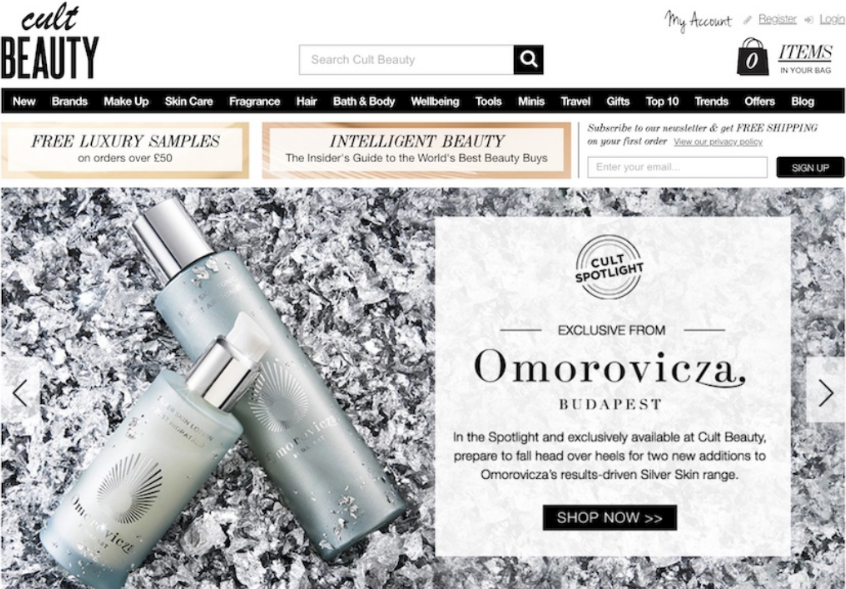 Cult Beauty allows clients to buy cosmetic products that are manufactured according to industry standards. It has a 10% commission. It excludes returns taxes and shipping. It has a 30-day cookie.
Notably, the real-time data and sales tracking ensure you receive accurate information. Its professional management team evaluates your application and traffic. After registration, the management team equips you with the best marketing methods to ensure you optimize your pay.
How to Promote Your Makeup Affiliate Programs
No website can market itself. Every affiliate has to research and identify the best techniques to reach your audience. Furthermore, you cannot use all tactics at once. You should create a strategic plan to get you started in the niche.
YouTube Marketing
Research indicates that people are likely to purchase items if you have visuals, including images or videos. Also, you can record how-to videos. Explain to your audience how to use particular items and link the video to the company's site. If the visual is interesting, customers are likely to access the website and even purchase some items.
Social Media Marketing
It is an effective method of reaching your target market when used strategically. Facebook, Twitter, and Instagram have billions of users monthly and could be important when engaging and convincing them to purchase products though the affiliate link.
Blog and Forum Posting
You can create a blog or forum where users discuss the niche. Participate in blogs and forums so that clients can acquire information regarding the products. It develops your brand in the industry. With consistency, people will be enticed to visit your blog and you will use your affiliate link.
Email Marketing
When a bigger audience subscribes to your site, it is crucial to have a mailing list. It helps convince clients to continue buying from the company. Your customers should be regularly updated about new items and discounts so that they can become periodic customers.
Conclusion
The makeup industry is unique and requires persistence. You should gradually build a positive image and customers will trust you more. Appearances are sensitive and many customers are willing to pay high prices to achieve the desired looks. 2022 could be the year that you achieve your financial goals through the affiliate programs in the article.
Share the article

Read. Learn. Do. Earn more money on Affiliate Marketing
Don't miss