Instagram is a relatively young social media platform but it is quite dynamic as it is rapidly growing in popularity. 500 million people of different ages visit Instagram every day. People share photos - a visual reflection of their lives.

The growing popularity of social media platforms presupposes that the advertising market within it is developing as well. In 2017, 70% of all businesses were found to have accounts on Instagram. In the right hands of an affiliate, such spaces may become wonderful tools for purchasing and monetizing traffic, particularly for a newcomer or even a dummy. Usually, a newcomer to the affiliate marketing is one who desires to make a fortune but is limited by their initial funding. For this reason, working with social media networks is the first, right step forward. Instagram has a number of characteristics which makes it recognizable as one of the best starting points. Firstly, it offers a lot of low-cost traffic. Secondly, it is the meeting place of a loyal audience that considerably facilitates the work. Thirdly, competition in the social media landscape is not extremely high, allowing a pressure-free environment characterized by healthy innovation, ideas, and interactions spurting from healthy competition.
Now, let us consider a number of aspects relative to this social media platform which boasts great potential in frames of affiliate marketing.
Affiliate Marketing on Instagram: The Advantages
Instagram is particularly effective in"showing the product to the best". The very format of the media platform presupposes images and short videos one's audience is most likely to interact with. People are thus eager to comment and like the content, they are interested in. The only problem is a profile's description, which may contain only one active affiliate link to external sites. It is for this reason why selling advertising through popular and active accounts is the main mechanism of monetization. There is a new experimental feature accessible to a few companies - active links that can be placed directly on posted images. If this feature proves successful, Instagram can be expected to outstrip other social networks by the CPA turnover in certain categories. If you begin working on Instagram, you will duly appreciate our material. So let us speak to the point!
The Perfect Instagram Profile: What Is It Like?
It seems easy to create an Instagram profile and it really is, but what follows is a lot more difficult, which is the creation of content. It is not enough to take a photo, to add a filter, and to upload it to one's profile; it takes much more time and effort to ensure your profile stands out against the masses. Profitable accounts are composed of a dozen nuances.
'The Perfect Instagram Name' should be simple and memorable. If you have accounts on other social media platforms, it is sensible to use one and the same name handle so that the interlinkage occurs and makes your brand easily accessible.

'The Perfect Profile Picture' should be of good quality to best attract users' attention. To achieve the goal, one doesn't have to be a professional photographer. Simply practice using different filters, frames, and colors to achieve the look which may best represent your brand. Your profile photo should be capable of transferring information relative to the essence of your content. With a simple glance at your profile photo, a user should understand at once what is being conveyed and whether or not they like it.

'Perfect Privacy Settings' presuppose the fact that your account is accessible to as many people as possible.
'The Perfect Bio' should contain keywords and hashtags as it is possible to search bios through specific buzzwords.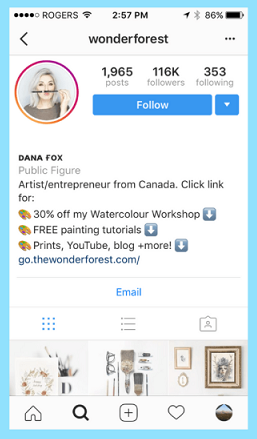 'Perfect Tagging' refers to the use of proper tags. Hashtags will provide bigger engagements and more likes. The choice of tags should be as a result of the research collected based on your audience. Find out what tags your targeted audience use and add them to your armory.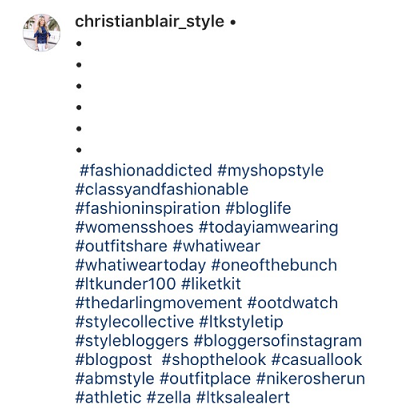 'Perfect Captioning and Geo-tagging' means adding proper information to your photos. Remember to research what the targeted audience is looking for to play upon the data's strengths. As for geotags, the inclusion of these will help potential customers to find your stores.
'Perfect Comments' should include your URL, influencing visits to your page and consequently, providing bigger traffic.
Niches an Affiliate May Prioritize
The choice of a niche to work in is the most important decision you have to take at the very beginning of your affiliate marketer career on Instagram. It is not wise to spam your followers with ads on diametrically opposite topics. An affiliate may promote whatever they like, but there should be, more or less, a single, defined direction. You can choose:
Health and Beauty
Instagram is the point of concentration of financially reliable audience. Most Instagram users are young women (the lower limit starts at 23-24 years), which is why advertising goods and services targeted at this very audience is the most efficient. Health and beauty care is an important aspect of women's lives, so such products will always be in high demand. It is for this reason that the industry is capable of providing high commissions.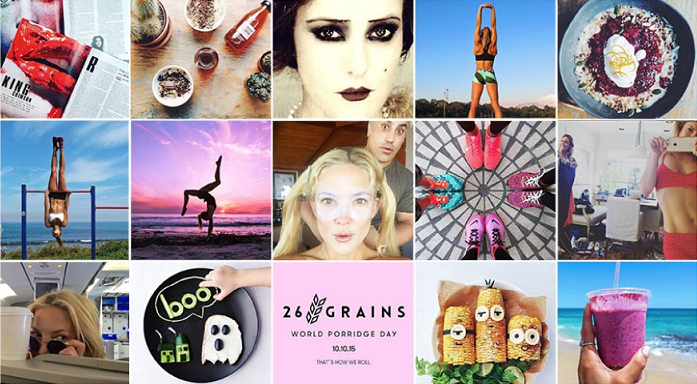 Sweepstakes
Instagram users just like any other are big on freebie. This makes sweepstakes one of the most popular and perspective verticals in 2019. It is the very opportunity to get interesting and expensive items for free after completing a few simple tasks. A user can win a variety of prizes: the latest iPhones, a trip to an exotic country or gift certificates, and coupons, among other items. As for registration for an online sweepstake, most often a user just has to fill a form with personal identification data, and less often a user may have to authorize a banking card.
Correspondingly, there are 2 main types of sweepstakes today: the SOI-offer (easy registration with no approval of email address) and the credit-card submit (subscription with the help of credit card and minimum subscription sum of $1).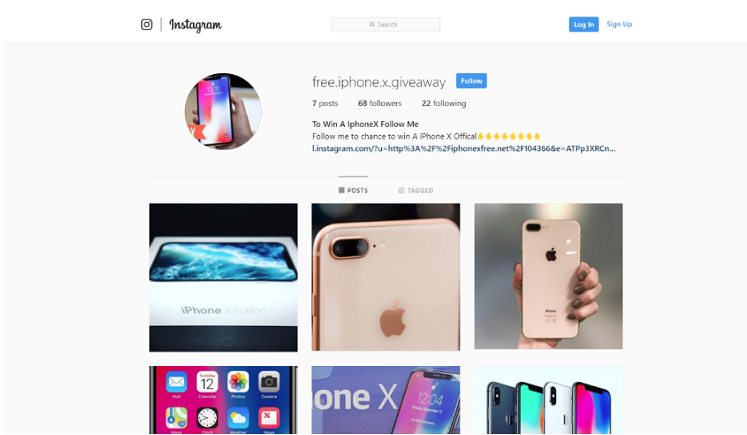 Gambling and betting
This is gaining quick popularity as a niche, however advertising of this very niche is associated with some difficulties. Direct promotion of online gambling and betting is prohibited in the Instagram social media network. However, webmasters with enough experience can easily bypass such a prohibition. We have already published for you a guide on how to better create your ads so that moderators have no case with you. Pay attention that specific sports sites are the most profitable to host this particular niche. They are marked with a high conversion that may reach 8%. If you plan to work for gambling commission, peak activity seasons like Olympic games, other popular sports, and athletic meetings should be taken into serious consideration. In general, gambling and betting are the most profitable with influencers. A blogger makes a post where he or she states 'That's how I actually make money' and gives your affiliate link. It is the simplest scheme that has already generated the profit of millions of dollars. What you need is to define the GEO where users are not yet fed up to the neck with such offers.
The #1 Rule:
Don't swing from one extreme to another. Try to analyze and understand who your audience is and work with that information as money does not come from thin air, it comes from people, so it is the only thing you should focus on.
All these niches may produce effective work, however, the result of your work depends on your knowledge extent, experience, willingness to work hard, and the ability to analyze the results achieved. It is important to remember that when speaking about "gray" and "black" themes, there is the urgent issue of bypassing moderation and bans; this is particularly true on Facebook and exists as a consequence on Instagram. Once banned, it is extremely difficult and sometimes even impossible to retain your account. Simple changes in your account do not work anymore, as the traffic source can track and mark the software of the computer from which "black" traffic originates.
If you did nothing wrong or would like to address technical support, read our article and learn how to do so.
Dating
It's no need to explain why Instagram is a nice place to promote dating offers. There is no better way than to use hot and temting photos to show what your potential partner may look like if you register 'on this very dating site' to attract users' attention.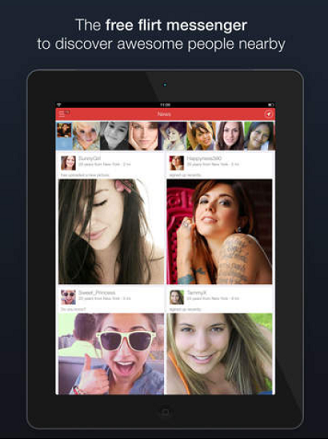 Travel
The niche may boast the highest rate of the average purchase amount and suggest promoting in a number of directions: tickets, booking, tours, transport rental, etc. Travel vertical is one of the best to promote on Instagram as a vacation is a thing everybody dreams of and what is more important for affiliates it is not a big issue to visualize all the wonders of traveling.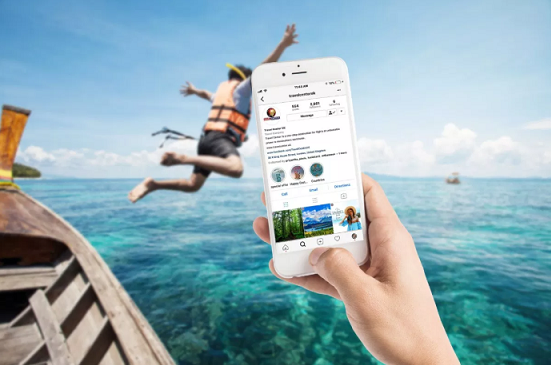 E-commerce
It is the most various niche. There is a myriad of stores selling a wide variety of goods and services. Choose something to your like, find a good way to visualize it, and make some cash on it.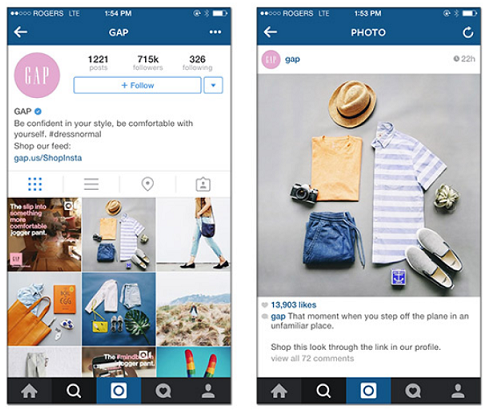 Adult
It is a bit more difficult to work in but some affiliates manage to successfully do so using cloaking.
Affiliate Marketing Strategies to Utilize on Instagram
We would like to consider 2 situations:
The first being, you already have your audience and you are on your way to securing your consumers' loyalty. Now, we recommend you promoting products and services you are interested in yourselves, as your personal touch will attract the audience's interest as well.
Alluding to the first case when you already have an audience, we would initially state that you don't have to obtain a million followers to successfully operate and gain profit on Instagram. The only thing you really need is an actively engaged audience. The audience is considered to be engaged when it continuously pays certain attention to your offers you actively present.
As an ordinary person, you certainly consume goods and services and have some impression as a result of consuming them. Wouldn't it be nice to make some cash on just recommending goods and services to other consumers? Of course, it would!
So, here are some things you should take into account:
Linking services as conductors of traffic.
As we have already said, a user can place only one active link in their bio. It is admittedly not convenient as you always have to change the link when you decide to promote another product or service. Linking services are ready to come to your rescue. Linkinprofile, Linktree, and Linkin.bio from Later are a few linking services that prove to be efficient. With the help of these services, a user may attach specific URLs in such a way that numerous affiliate links are able to exist in one space. This will save you from the necessity to constantly replace the singular, active link in your Instagram bio, in turn, increasing your commission.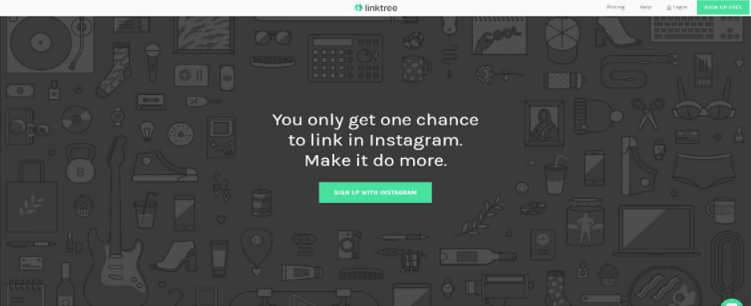 Instagram Stories is a good means to share affiliate links.
In fact, achieving 10,000 followers is an important threshold. When you overcome it, you will obtain the chance to attach affiliate links to your Instagram Stories. Avoid spamming your audience with a heavy concentration of links and posts crying "Buy!" this, that and the other. Your audience may become quickly annoyed at your forceful promotions. Instead, form short and simple 'bit.ly' links and attach them to your stories.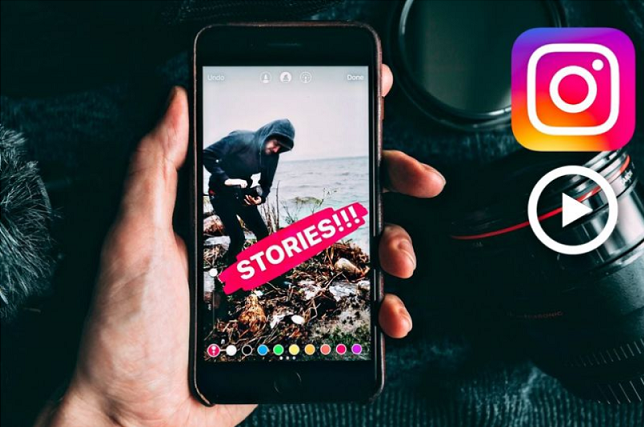 Instagram Story Highlights and Archive act as a way to make your stories live forever.
It is widely known that Instagram Story lives only for 24 hours. Often, if not always, an affiliate needs the offer to existing for long. As Instagram Stories exist as a wonderful instrument for an affiliates' work, it would be foolish to not exploit it. To prolong a story's life, a user can create Instagram Story Highlights. Separate Highlights can be created for each of your affiliate offers.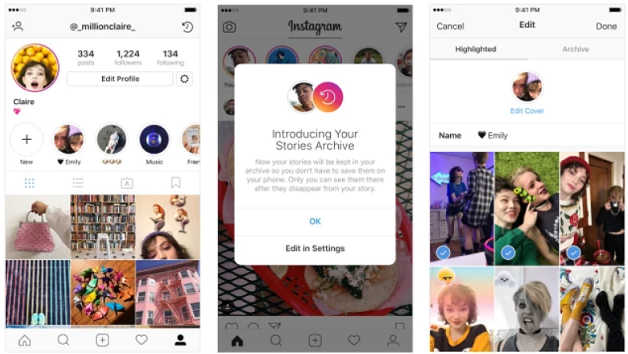 The second case presupposes that you don't have an active audience yet. Don't despair, you are on your way to it. Here you have some steps that will help you to achieve your intended goal:
Traffic through Facebook Ads.
Facebook Ads can provide great assistance to an affiliate. Facebook has recommended itself as a good advertising platform for a long time. Your ads may exist there in a clickable format, directing customers to your general page or to certain posts. Moreover, you will have access to a number of targeting tools if you use a Business Account on Facebook. It will most effectively organize your business presence in the networking platform. This is going to be your business cabinet for managing your advertising campaigns. To create it is extremely simple. To pass moderation is another issue. The thing is that not all niches are permitted by Facebook regulations. So, you have 2 options: to use some other ways or to turn on cloaking. We have already prepared all the possible instructions on how to make friends both with the Facebook moderation experts and those from the Technical Assistance Team. You will find the information here.

This is a method that again proves that separate living on Instagram is impossible. Shout-Out presupposes a contract between a number of users. Find an affiliate just like you or a blogger, and form an agreement to promote each other. Thereafter, you both will instruct your followers to follow your partner's account. Once again, we advise you to refrain from mixing niches. Do not waste time and effort on goods and services that exclusively different from your niche. Don't chase after the account with a large number of followers that greatly differ from your own. You and your partner in the Shout-Out contract should have more or less, an equal amount of followers.
Paid advertising by Influencers and bloggers is a good means where there is a moderation issue. Just find an influencer that will fit you better and together create a cool native offer that will stand out of the mass.
Mass following and mass liking.
These activities are the last in our list, but that does not make them the least important. Both mass following and mass liking are carried out with the help of specific software that automatically subscribes, likes, and comments on those accounts you choose by means of basic targeting such as competitor's followers or the citizens of a particular city or town. Both are quite "black hat" methods so, in case of using them, there are one of three possible outcomes: either you obtain followers, nobody pays attention to you, or you've found your way onto the ban list. The main rule here is to not jump into things all at once. Don't start following a thousand accounts per day - this is sure to land you on the spam list. There are limits set, overcoming which you are at risk to be banned for suspicious activity. In this case, patience is exactly the thing that will certainly pay off. Start carefully, subscribing to about dozens of accounts per day. Seems like a drop in the ocean but there is a possibility to use several accounts (or tens/hundreds), then the range of potential followers is going to be bigger.
In conclusion, we ask you to remember the most important things: integrity, general concept, audience, and activity. Keeping these things in mind will help you to achieve a new level in the sphere of affiliate marketing on Instagram.
Have high commissions everyone!
Share the article

Read. Learn. Do. Earn more money on Affiliate Marketing
Don't miss