Credit cards are the most popular payment method not only in the United States but also globally. The number of people applying for personal loans increases by about 13% annually. Although no one can predict the status of the global economy in the future, people are taking more loan debt and credit than ever. Therefore, the credit card industry is becoming a very attractive niche for affiliate marketers. Due to the growth in the credit card industry, affiliate marketers can have a portion of the commission pie!

Why Should You Promote Credit Cards?
Credit cards allow customers to buy goods and services according to the promise that they will repay the money at a later time with some financial interest. Having a great credit repayment history can help many financial institutions approve loans for major purchases in the future, such as a home mortgage, business loans, or a car.
There are some credit affiliate programs that help people repair their credit scores. There are many people with a poor credit history. Also, there are people who sign up for credit cards because of their rewards programs and making payments before any interest is due.
Notably, credit card affiliate programs pay well in comparison to other niches. The niche is quite popular and a great way to earn more commission this year! The best credit card affiliate programs and networks include:
American Express

American Express allows you to earn commissions each time any of your leads enrolls for the credit card. You can earn up to $100 per sale. The affiliate program is global and you can process your payments in 120 major currencies. The affiliate program has access to over 30 acquiring banks internationally.
Also, the American Express Card is secured to ensure your clients have peace of mind when transacting. The product is affordable and flexible to address your client's needs. The program has fraud and payment packages to suit your needs. After customers enroll in American Express, they can contact the support team directly for customer and technical support.
Bankrate Credit Cards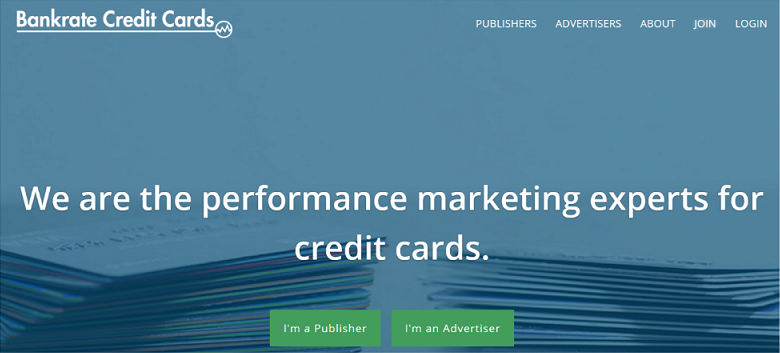 Bankrate is one of the main credit card affiliate programs globally. Its promotion and offers are common in the finance niche because of its payment structure. They have a variable payout structure and a hefty revenue share.  
The program has over 300 products with different payout structures. You can earn up to 40% revenue share on each sale you make. It uses cost per mille or a thousand impressions (CPM), cost per lead (CPL), cost per click (CPC), and cost per action (CPA) affiliate payout structure. The company partners with over 4800 institutions within the US. 
Indigo Platinum MasterCard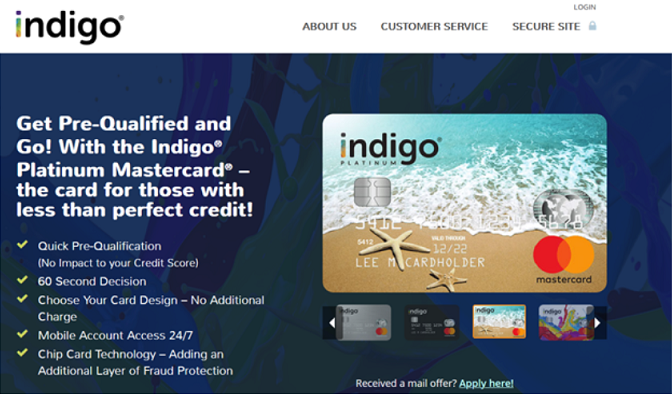 Indigo Platinum MasterCard is one of the best credit card affiliate programs especially for clients with a less than perfect credit score. Clients will fill in a quick pre-qualification that does not affect their credit score. After receiving the card, clients will access their accounts from their tablet, mobile, or desktop.
The affiliate program gives you promotional material. It also evaluates your traffic sources. Affiliates are only allowed to use approved traffic sources. Usually, affiliates earn 5% of the revenue generated from a sale. You can earn up to $35 per sale.
Credit Assistance Network

Credit Assistance Network stands out as a leader in the credit card industry. The company offers credit improvement services. It has been in the credit repair industry since 2004. It helps clients improve their credit profile by sorting out negative issues in your credit score. It also advises how to build on the changes.  
The company has one of the highest paying credit repair programs globally. It offers up to $95 commission per sale and $1.25 lead commission. It has a 365-day cookie. In addition, it offers banners and other promotional material to its affiliates.
Capital Bank

Capital Bank uses a user-friendly credit card known as OpenSky. OpenSky is a secured visa credit card that helps you build your credit record. It allows users to select their credit limit and secure the limit by making a one-time refundable deposit. It helps you build users to build their credit score. 
It is one of the best credit card affiliate programs. Its cookie duration is 30 days. Its commission is $25 per funded account. Its affiliate programs give you access to a wide range of marketing materials, such as text links and banners. It also provides helpful guides and information to promote the product. 
Experian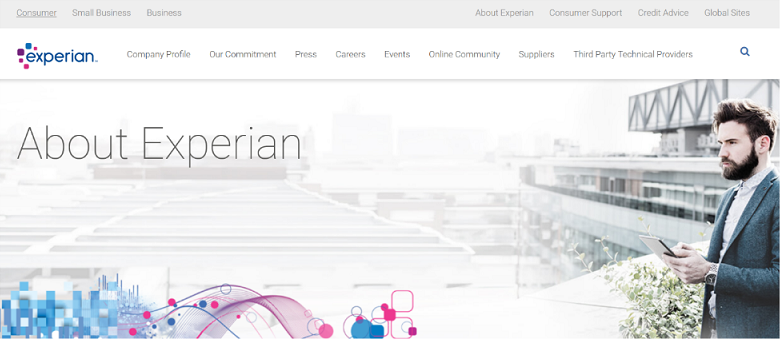 Experian is one of the top providers of consumer credit monitoring online, credit scores, identity theft protection, and credit reports. Currently, the program has offered more than 3.1 million members in the credit monitoring section and delivered over 20 million credit reports. 
The program provides its affiliates with marketing tools and materials to ensure you earn more commission. It has great commission rates, and you may earn up to $100 per sale. However, the terms and conditions are unique for each product. Its cookie duration is 45 days. It has customers in over 80 countries and a great support team.
TransUnion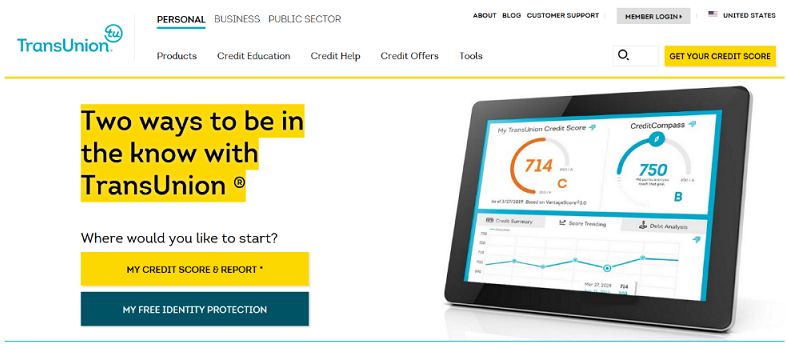 TransUnion has a positive record in offering comprehensive personal information and credit reports for users. It is an awesome record, especially for affiliate marketers in the US. The company can monitor credit to prevent identity theft. 
The affiliate program offers essential resources to its affiliates. Some of the resources include banners, strategies of optimizing campaigns and monitoring sales performances. Also, it has a dedicated affiliate team that will help you maximize your commission and earnings. It has attractive commissions for its products. You can earn up to $45 per sale.
Petal Visa Card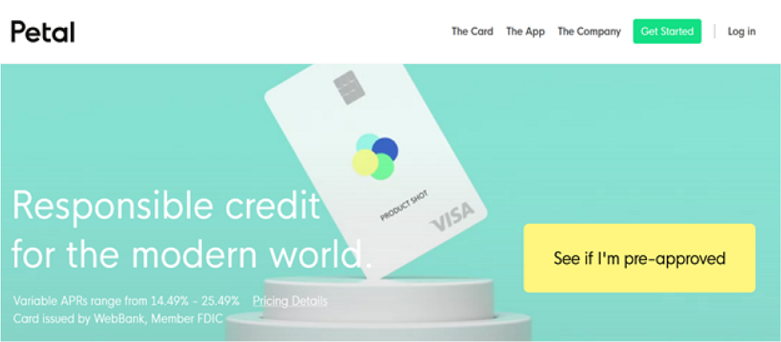 Petal Visa Card has unique offers that allow you to attract customers. It is available to clients without a security deposit or credit score. It has cashback rewards of up to 1.5% and is one of the best options for customers searching for their first credit card.
The card has no over-limit fees, no annual fee, no late fee, and no foreign transaction fee. It has attractive features that help you entice your target market. The affiliate program has a good support team. You can earn up to $36 commission per sale.
Credit Karma

Credit Karma has several brands on its websites. In addition, it has many positive reviews. The website allows you to compare personalized offers for its products. It allows users to monitors their credit scores. They also offer insight into how clients can improve their credit scores.
The affiliate program is constantly developing new creative ideas to boost your earnings. It has a monthly newsletter with up-to-date information to boost your sales. They have a dedicated affiliate management team to help you develop effective strategies. Its cookie duration is 45 days. Also, you can earn $0.25 per sign up.
Commission Soup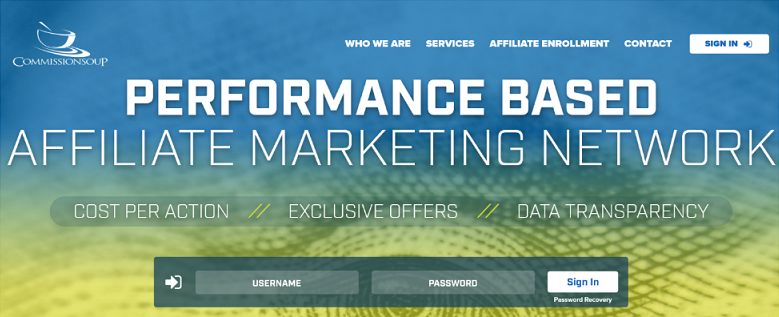 Commission Soup is one of the leading cost per action (CPA) affiliate networks in the niche. The company was formed in 2000 and had a strategic focus on financial services. The company has over one million new customers each year due to its positive reviews.  
The affiliate program has different credit card offers. The commission varies according to the product. The program gives you a conducive environment that ensures you maximize your earnings. Also, it is a performance-based platform and ensures you maximize your earnings. They have a responsive support team that ensures you identify the right offers.
Factors to Consider When Promoting Credit Cards
You need to develop an effective credit card marketing strategy to make money this year. Evaluate your credit card offers and focus each product on consumer needs. A customer rarely buys products that they do not need, especially credit cards. You should develop an ability to present attractive and effective value propositions to potential customers. Also, you should identify your target market, its demographics, behavior, and how you can entice them to get a credit card.
Ensure that you offer secured cards. It is essential to promote only secured cards due to two main reasons. They offer profitable access to essential consumer segments while avoiding risks, and it ensures that creditworthy customers apply for the credit card.
Also, leave no customer empty-handed. Promote different credit card offers so that you can have access to a wider market. Also, it allows you to exhaust all opportunities of turning potential customers into customers. It allows you to make the most out of the billion-dollar industry.
Only promote attractive credit card offers. The offer should draw the attention of potential customers so that they can be motivated to apply. Some of the attractive features include rewards programs, low or no annual fees, rebate points, discounts, and many others. It allows your offer to be more attractive to the target market. Also, identify strategic techniques for generating traffic.
Conclusion
The article has listed the best credit card affiliate programs. You can pick a sub-niche to target. You may focus on secured credit cards for customers who need credit improvement services or credit repair. The article lists some of the credit card affiliate programs that focus on credit repair.
You can also focus on credit card education. Some of the companies help their customers to make smarter financial decisions. You can use education as a strategy. Customers are attracted to companies that will help them make good investment decisions.
Furthermore, you can also target credit monitoring services to protect customers' credit score and identity. All in all, there are various sub-niches that you can focus on and developing strategies that suit your sub-niche and target market. Credit card affiliate programs can allow you to build a business and not just an extra side project. You can build your business into a six-figure business with credit cards.
Share the article

Read. Learn. Do. Earn more money on Affiliate Marketing
Don't miss