Magic Click has introduced itself as an international affiliate network. Now it has more than 50 GEO affiliate offers, most of them direct and exclusive. The company focuses on building trusting relationships with affiliates and mutually beneficial cooperation. 

In this review, we will tell you about the advantages of the affiliate program and why it is worth working with it.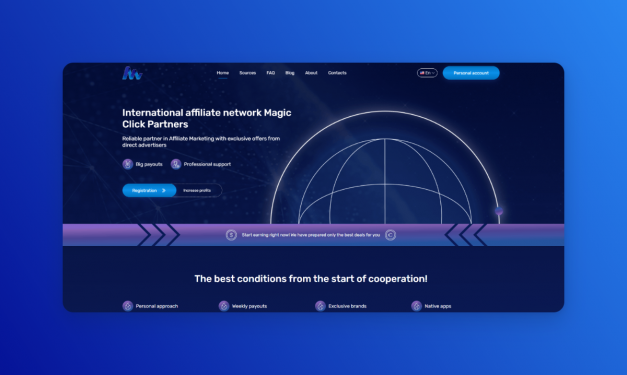 Features of the Magic Click Affiliate Network
The affiliate program has its distinctive features: 
Speed of uprooting access to offers — 5 minutes;
Managers answer even on weekends;
In case of problems with payments, Magic Click provides service contacts;
Special conditions for teams. It is possible to place your offer in this PP;
Referral program — 3% of all payments of the invited partner;
Competitions for affiliates three or four times a year. 
Let us explore some of the advantages.

Help with payments
The affiliate program provides services contacts with trust cards, so there are no problems with payments. 
Special conditions for teams
If you are a team and you have your offer, the PP will be able to host it. 
On-demand creatives 
The CPA network provides creatives on demand to the affiliate free of charge. For proven partners, Magic Click creatives can make a whole pack of creos. 
Payment models and GEO
400+ available offers from direct reps, 20 of which — exclusive. You may direct your traffic to up to 50 GEOs. 
The following types of traffic are accepted:

Facebook;
Google;
ASO;
SEO;
TikTok;
SMS;
Push/Native. 
Payment models — CPA and CPL. 

How do I get started with Magic Click?
After registering, you will be contacted by your account manager. You will need to answer  some questions about your affiliate marketing experience and the sources you work with. After that, the account will be uprooted. Please note that managers process incoming applications from 11:00 till 18:00 UTC +3:00. So if you have entered your data after 6 pm, you must wait until the following morning. 
If the account is not confirmed, it means that the affiliate program has nothing to offer you at the moment. If all went well and you are ready to deposit, we advise you to take a closer look at Yukon Gold and Captain Cook offers. 

Yukon Gold is an excellent CPL converter. The reason is a convenient registration form.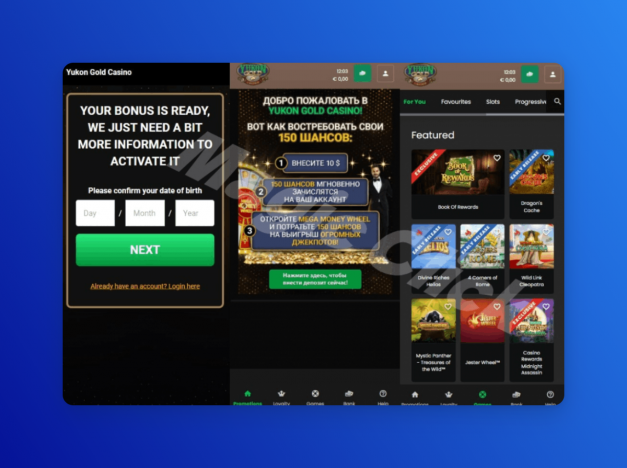 The Captain Cook offender has a lot of different kinds of landing pages. Here are examples: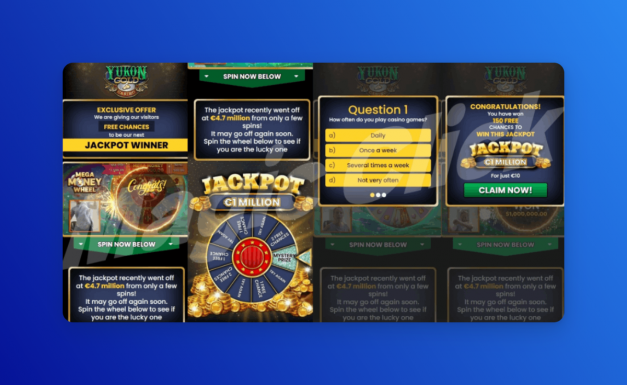 Example of the first landing page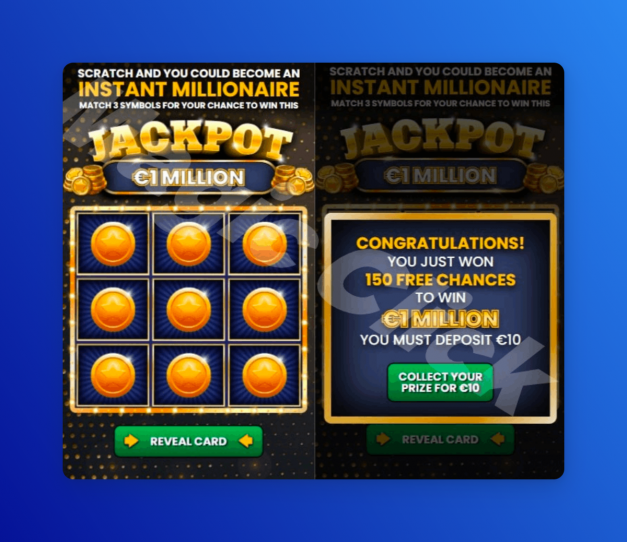 Example of the second landing page 
In addition, internal media buying tests the offers before offering them to affiliates. Therefore, only working products are released to the public. 

Payouts and bonuses for Magic Click Partners
Payouts for Magic Click Partners are sent out every Tuesday at USDT TRC-20, BTC, Capitalist. However, checked partners may be able to pay on demand. 
The affiliate program offers a referral program as well: you get 3% of referral fees for referred affiliates.
PP also runs contests 3-4 times a year. Be successful and win prizes! 

Conclusion 
Sign up with Magic Click Partners and get in the game! And if you want to talk to an affiliate program representative first, here's the Skype link live:.cid.c8de8559eaf185c3.  
Share the article

Read. Learn. Do. Earn more money on Affiliate Marketing
Don't miss