There are a lot of different traffic types nowadays and sometimes it's quite difficult to choose the one that will show great results. Lots of different ways of advertising have become annoying and discreet. But there is a format from which it's quite real to succeed in today's world. Pop traffic – low prices and huge traffic volumes.
RichPops ad network has prepared for you advanced tips from the well-known experts of affiliate marketing. They will help to make money on pops in 2020.
Try to choose offers for diverse audience
Pop ads are adapted for different devices and platforms. Pops are appropriate for a wide audience with different needs that's why your offer should be interesting for lots of people. Only in this case, your ads will be effective. Try not to choose specific B2B products for a narrow audience to be advertised via pops. Too directional offers will hardly be successful as well.
Favour SOI, DOI, and CC-Submit offers in sweepstakes vertical
Pop traffic converts great with sweepstake offers, working especially nice SOI (Single Opt-In), DOI (Double Opt-In). In the first type, the user should just leave the email. In the second case, he should also approve it.
These types of offers perform in developed countries where advertisers are ready to pay for the clients' private data. But there are also some peculiarities. The form the user needs to fill in shouldn't include too many different spaces. In this case, conversions may be poor and limited.
In case of CC-Submit (Credit Card Submit) offers the funnel can be quite complicated – the user will have to leave his credit card data. But payouts in such offers may reach $40.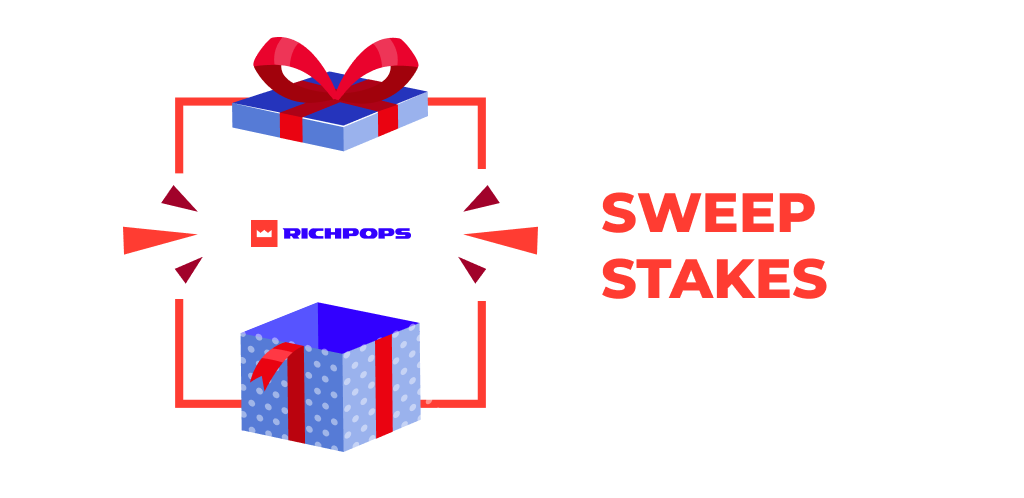 Use concise landing pages with high download speed
A landing page is the most important part of any conversion. It's the only opportunity to motivate the user to make targeting action.
Speaking about pop traffic, the landing page should be concise and summarized. Very often we all do not have much time to read long texts. Choose landing pages with a short text and bright vivid images – they will definitely attract users.
One more important point is the speed of download. The page should download before the user closes it that's why the landing page needs to be as quick as possible. Moreover, some countries have quite a low Internet speed. Your landing page should download quickly in spite of the Internet quality.
Test different components of the chain
Affiliate marketing sphere is constantly changing and there is always a risk not to get as high profit as it was yesterday. There are no certain rules concerning ad campaigns. What has worked in one case may be absolutely unprofitable in another one. There is the only key to success. And it is testing.
You can test different elements of the chain: offer, traffic source, pre-landing page, landing page, the bid value at the start.
Speaking about offers and traffic sources, it's better to choose the offer that doesn't require detailed audience segmentation. Select traffic source special for the offers as there are no bad traffic sources, there are inappropriate sources for each particular offer. Pre-landing and landing pages are also crucial points for conversion, so they should be tested and chosen carefully.

You can also change bid size but it's better to choose the average value for a certain GEO.
Divide optimization process into 2 parts
Pop traffic is quite wide and diverse, so the optimization process will be complex as well. You should divide optimization into 2 levels. The first one is tracking the user's profile and the second one is optimizing traffic source. The user's profile includes City & Region, Device, OS, Browser, Connection Type, and Browser Language. We recommend disabling non-converting sources while optimizing the client's profile.
While optimizing traffic source pay attention to creating black and white lists. It's important to understand the structure of the source to get better results after optimization.
📚 Find more useful information from the top experts of pop traffic in RichPops' e-book "The way to success with pop ads".
✅ Download the e-book for free here >>
Share the article

Read. Learn. Do. Earn more money on Affiliate Marketing
Don't miss