Which card shall one choose while working with Facebook ads? There are endless debates on this topic in chat rooms and the number of different opinions just keeps on growing. After all, everyone wants their accounts to live as long as possible but not everyone is willing to pay for expensive consumables. Someone chooses to use electronic wallets, someone prefers plastic cards for Facebook, and others like MGA Team spend $2000 on service in a third-party payment service.
There is no right or wrong option - everything is under threat of being banned. The only question is which option will be the best for you in terms of costs (time, money) and convenience. There is a number of various payment solutions: credit and debit cards, electronic wallets, plastic cards, and whatnot.
But today we are glad to introduce something new to you. extracard.net is an interesting service that positions itself as the #1 solution for working with Facebook.
We know the team personally, so we can guarantee it for sure.
extracard.net has some obvious advantages and we can call the following among them – you can buy a card without any documents, you can deposit the card via third-party payment systems (including Bitcoin), you get unique BIN, 3ds codes and SMS in your personal account.
Extracard offers MasterCard plastic cards with a platinum BIN and a guarantee of large spendings on Facebook. The platinum status of the cards gives an impeccable reputation in the eyes of Facebook.
So, the thing is really full of promise. One of the greatest advantages is the possibility to deposit the card using Bitcoin, Yandex Money, and Webmoney.
However, the final % for adding funds to the card from any system is up to 10% (depending on the volume), the deposit is made directly in the service interface.
The card costs about 101$. According to reviews of our friends, the card can withstand servicing of up to 10 accounts before being banned. So, make your own calculations, conclusions, and decisions but it certainly worths trying. Especially since the guys are now actively offering card draws. So, we think that anyone working with Facebook can afford to buy a card and try it as an experiment. Anyway, he or she will get more benefits.
If you have already used these cards, share your experience in the comments.
How does extracard.net work?
1. Sign Up and verify your email.
2. Deposit the balance in your personal accounts (take into account the system %).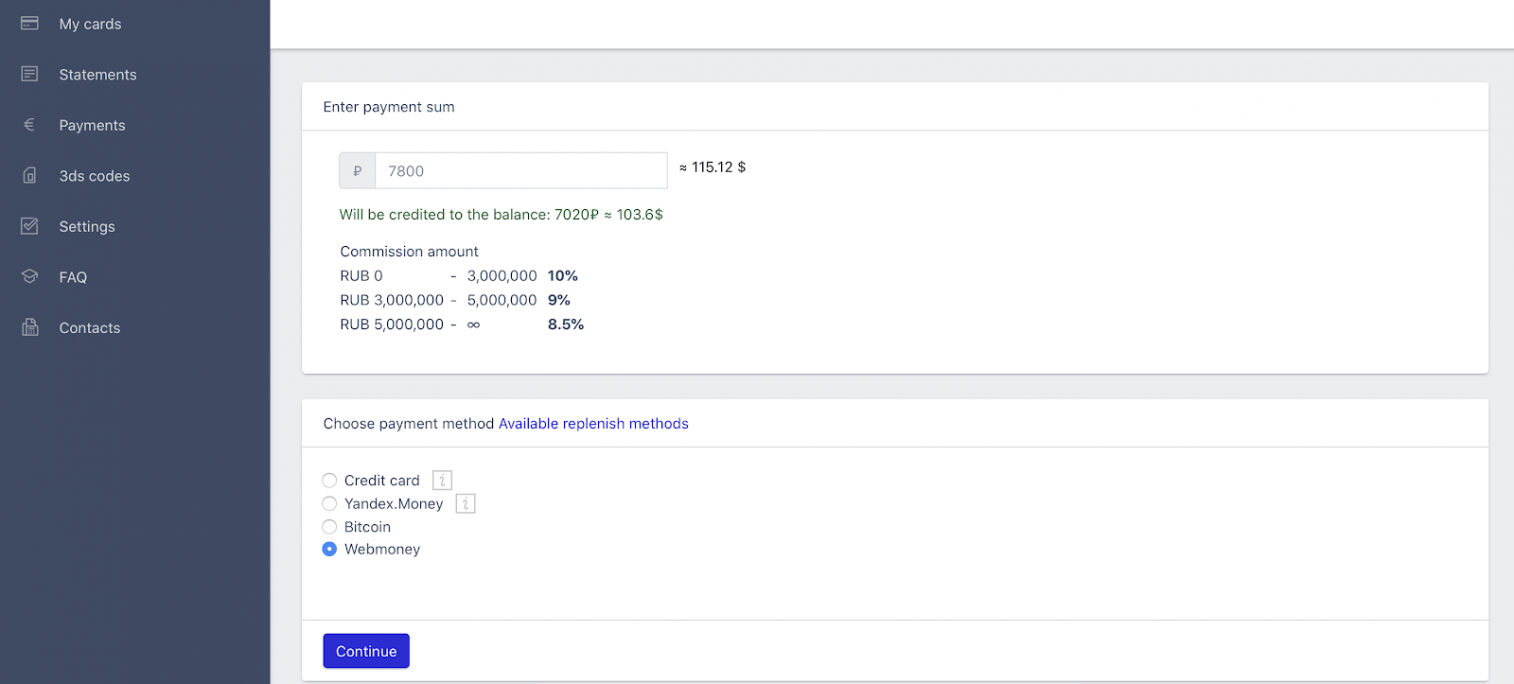 3. Buy a card, deposit it, link it to Facebook, and go!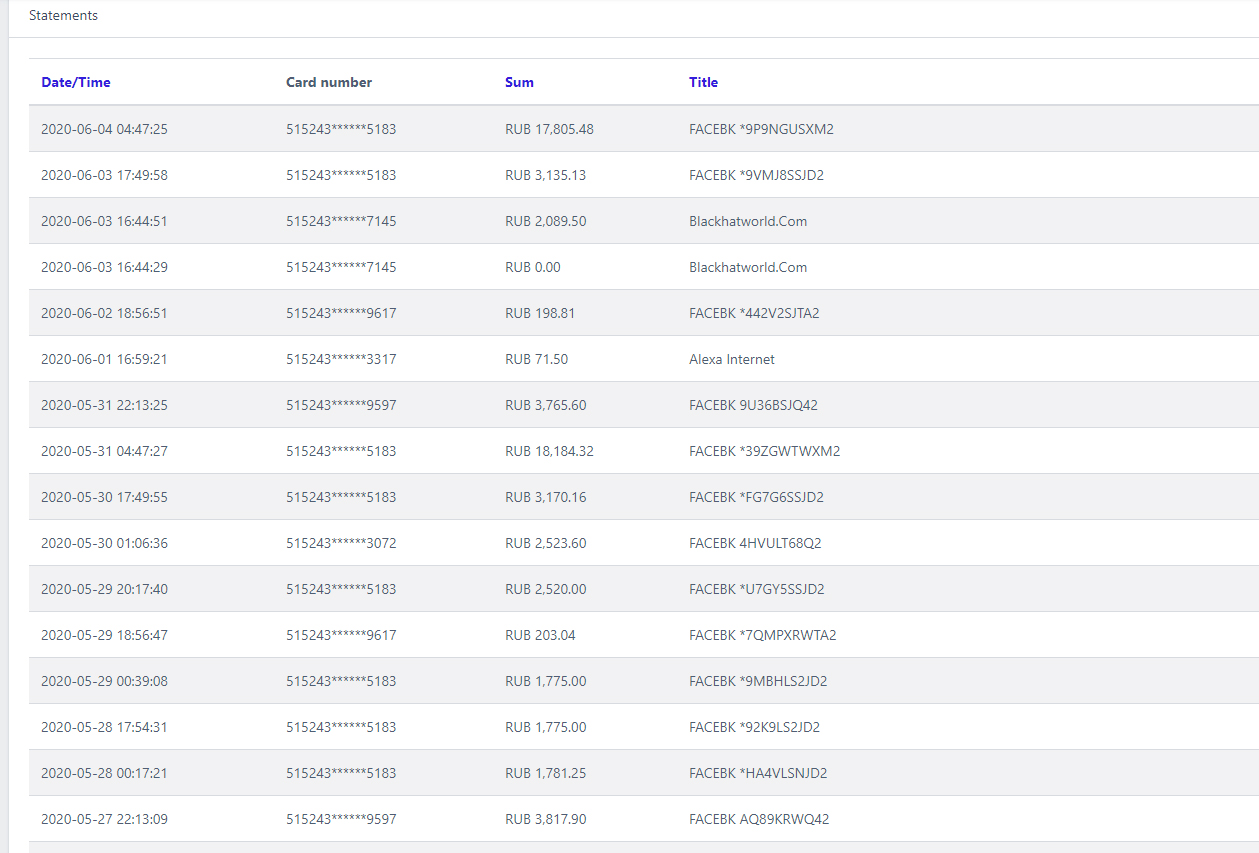 4. Look for Incoming messages for confirmations in the 3ds secure section.

5. You can monitor the balances of all of your cards in section My Cards. There you'll find your current balance, card number, status, and comments to the card (the accounts the card is linked to or any other necessary information).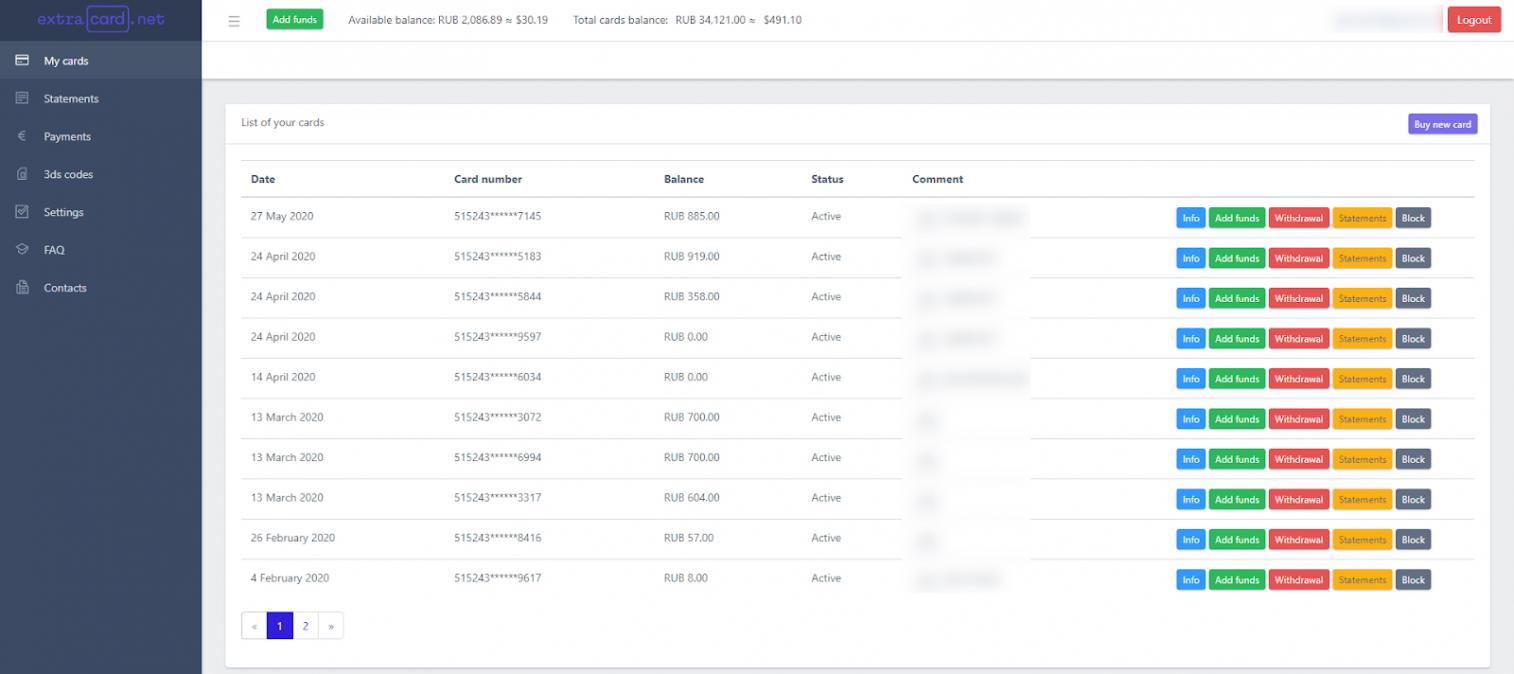 It's all as simple as that. Yeah, the commission is significant but if you need trust cards for Facebook without limit as to quantity without any documents – this can be a great solution. Especially for those who have been looking for a card with a simple system of depositing by means of Bitcoin, Webmoney, and other systems.
As we have already said, we can recommend the service - really good cards for Facebook. No problems with linking the cards, it works on spending really good.
Share your experience of using other payment systems - we will be happy to add the information about the cards you use for advertising on Facebook to the article, and just make more money. Good luck!
Share the article

Read. Learn. Do. Earn more money on Affiliate Marketing
Don't miss