The first quarter of this year went down in the history of unprecedented events in the 21st century — sports competitions were canceled, borders were closed, large cities were transferred to quarantine mode. All kinds of industries are doing their best to adjust and pivot during these uncertain times, and we as marketers must make note of their efforts and optimize accordingly. Let's look at the dating and streaming market, which experts estimate at $84 and $54 billion, respectively.
The new dating arrangement
The search of the best solutions at a time when no one can touch each other and go on a date without fear of getting infected — all this unites virtual dating services in an effort to find even more solutions to provide users with the way to continue building relationships during the pandemic. Let's look at examples of various dating companies' solutions in response to the existing situation:
The League now provides a feature that enables users to send isoDate messages in the application and receive free membership for the duration of the quarantine in their region.
JWed started the video dating option, while Loko offers virtual dates until you make a decision whether to date in person.
On Instagram, the @loveisquarantine tool matches interested members using Google Docs, which schedules dat.

Dating services' new future
Long-term prospects for online dating services look bright under the circumstances, as recent forecasts by Harvard's school of public health modeling state that we might need to continue social distancing all the way into 2022. Obviously, there's no real replacement for regular in-person dating, and it is going to keep happening no matter what, but when establishments like clubs and restaurants are closed down, online is the next best meeting point. We don't expect a serious drop in demand in 2020.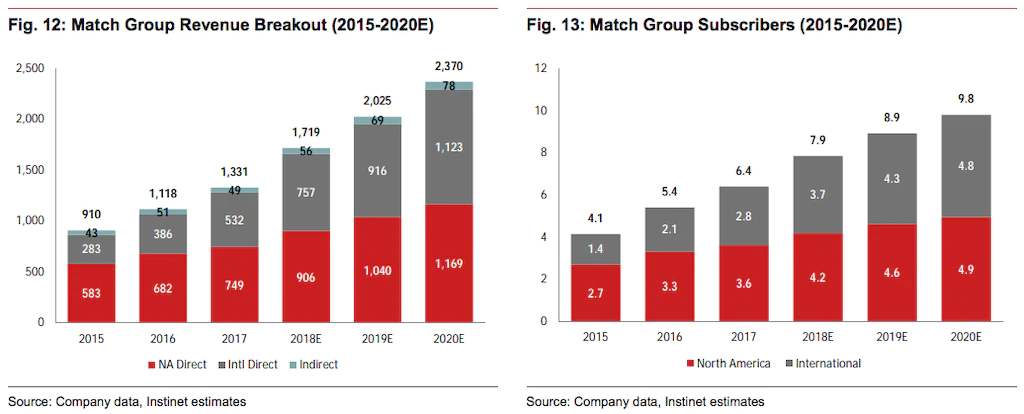 An overwhelming demand for streaming
Just the fact that one day the European Union turned to popular streaming services with an urgent request speaks for itself. The companies were asked to stop showing HD video, because of fears that network infrastructure may not cope with the load. Market leaders had to install measures to adjust flow rates for each individual user in order to reduce the load on the channel. This is a case in point for the increased popularity of streaming services, caused by the quarantine.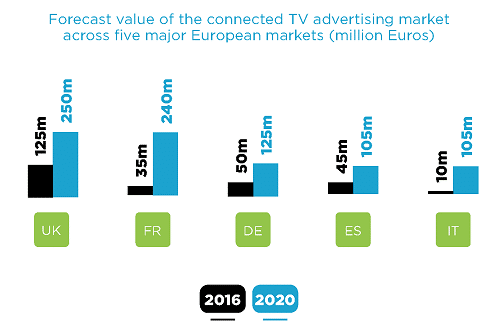 Numbers on streaming services
An analytical investigation by Nielsen shows self-evident statistics. During the epidemic, the use of popular streaming services increased by 35% in the first weeks of March. It is an 85% increase in profit compared to the same period last year. As for services, such enterprises as STRMix, Megafon TV, Peers.TV, Ivi, and PopVod recently are close on the heels of Disney+, Viacom CBS and other mainstream contenders — thousands upon thousands of users have already evaluated their potential in free trials.
Regarding the video content that received the most views in March, there are the indicative numbers of "Netflix" projects:
"Spenser Confidential" — 1,25 billion minutes of views
"The Office" — 1,23 billion minutes
"On My Block" — 1,14 billion 
In terms of streaming platforms, "Twitch" retains leadership, with 7.26 billion minutes of views were counted in the first quarter of this year. Here's a question to ponder — how many views would sport broadcasts have if they were not canceled actually? However, UEFA called on European football leagues not to finish the season ahead of schedule. This means that broadcasting sports events services will experience a new boom this summer.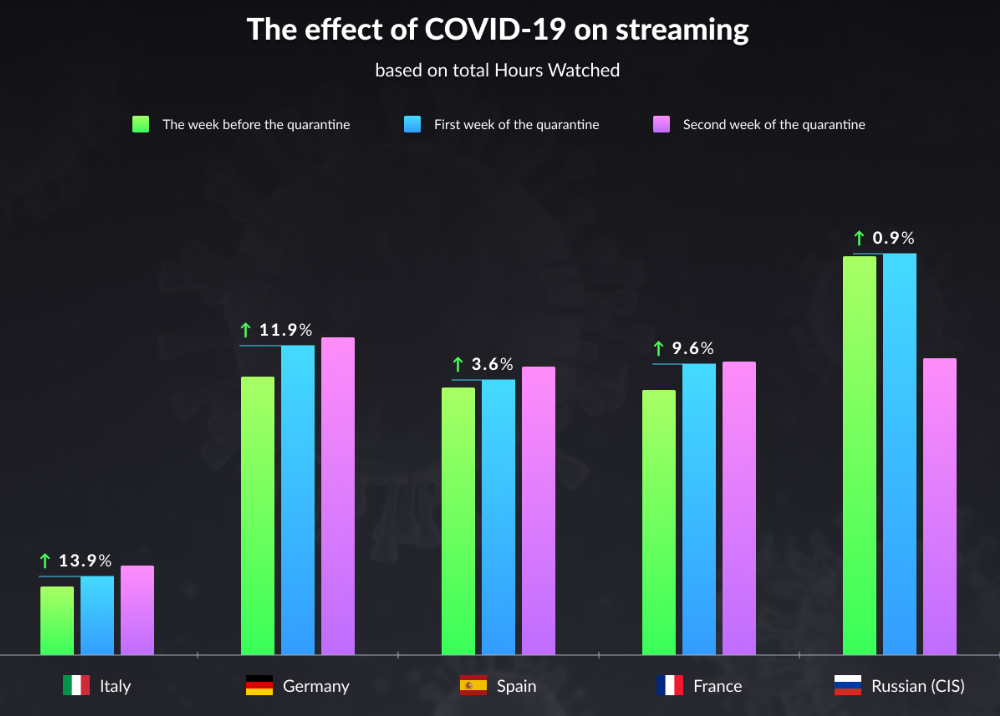 Afterword
Now that a tangible part of our audience is actively looking for ways to spend free time at home, we see how much the virtual world is preferred. Dating and streaming services have turned into primary social and entertainment hubs respectively, which reflects on the amount of revenue in these industries and the increasing number of users up for grabs by any services willing to advertise. Affiliate marketers should make an active effort to seek out and promote these offers because the amount of potential volume to be achieved under these unique conditions is unprecedented. Predictions on the date of the resolution of the COVID-19 situation range from mid-May to 2022, prompting the smart move to prepare for the long haul and learn the new rules.
The article was written by ClickDealer
ClickDealer, a GDM Group company, provides performance marketing solutions for publishers, advertisers, and agencies worldwide. The company offers a comprehensive range of advertising services to fit any specific set of KPIs for its clients.
Haven't registered yet? Please feel free to sign up at: clickdealer.com
Share the article

Read. Learn. Do. Earn more money on Affiliate Marketing
Don't miss