Affiliate marketing is an inseparable companion to the online gambling industry. Even though the first one can exist without the second, the online gambling industry certainly wouldn't survive without affiliate marketing.
Once you decide you want to promote this category, choosing an affiliate network that provides a variety of gambling affiliate programs is the key to success.

As a vivid example, MyLead is an affiliate network that offers over 2000 campaigns from over a dozen categories. One of the most intriguing and profitable categories is gambling.

You surely know that, but the best part about affiliate marketing is that anyone can become a publisher. Bloggers, people who already play on gambling websites, or someone who doesn't have any previous experience in both affiliate marketing and the gambling industry.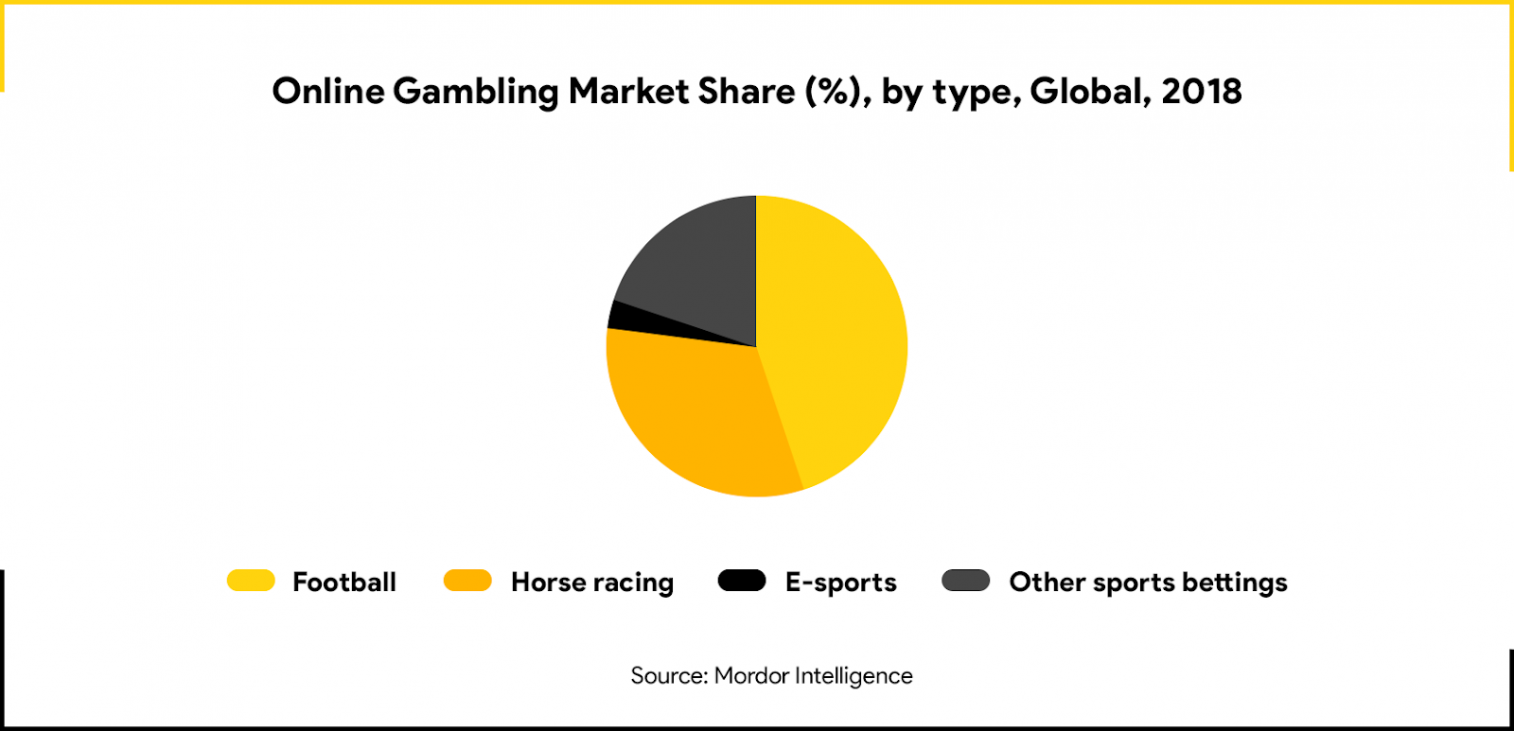 How webmasters can influence the gambling market?
Let's say you are a publisher, who runs a website, an industry portal, or a forum. It informs its readers about what is good in the industry. Which company can be trusted and which shouldn't? Where is it worth playing and where it's not? It is them, the publishers, who determine the appearance of the rankings.

Those are the places on the Internet that gather potential players. Usually, they will go for some kind of ranking website before entrusting their money to a bookmaker they've never heard of. There have already been situations where search engines, when "asked" about the bookmaker's name, rank publishers' websites higher than the operators'. Publishers have power. Affiliate Marketing has power.

Bookmakers' mistakes
From time to time in the gambling industry, there is a smaller or larger scandal, the infamous hero of which is the operator, who thinks that they are already strong enough to have success without the help of the publishers.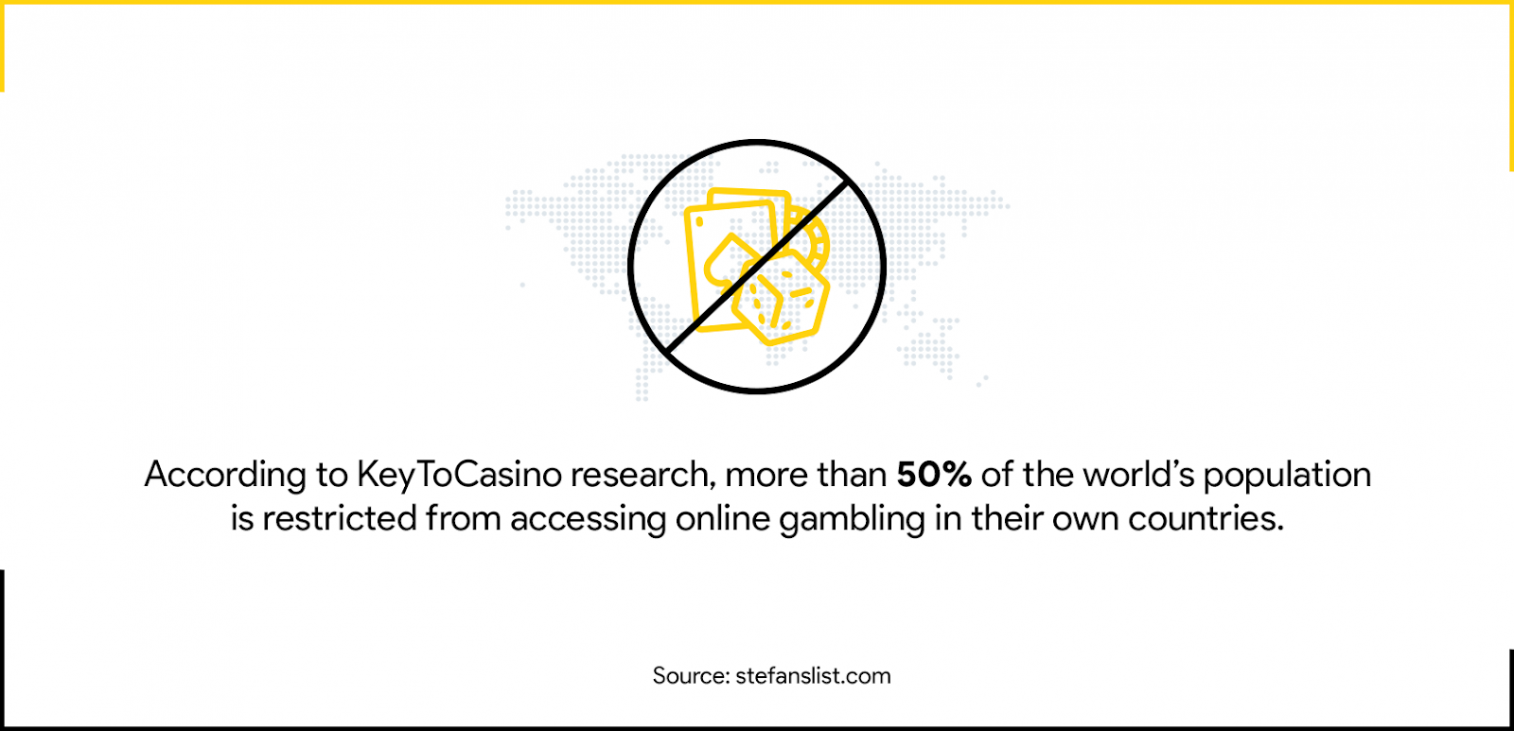 In 2010, Bwin, an Austrian online gambling company, changed the rules for settling accounts with its affiliates. Suddenly it turned out that the operator can at any time change the percentage of the commission agreed with the affiliate at the beginning. In addition, commissions from players who set up a Bwin account using the affiliate link will drop to 5% if the affiliate's "history" in the affiliate wallet is longer than 3 years. And one of the more interesting entries - if after registration, the player does not deposit within 90 days, they disappear from the affiliate's wallet.
What was the effect of such a move? The company started losing its players. Why? Because online gambling without publishers cannot exist. Players who want to bet their money at an online bookmaker looking for information on the Internet. And all comparative business in this area is based on affiliate marketing. If you're not in the rankings, you're not in the game.

When it comes to a real fight for a customer, and more bookmakers appear on the market, none of them will survive without being present on affiliate network websites.

How do affiliate networks work in the online gambling industry?
The benefits of affiliate marketing are enjoyed by the gambling websites, publishers, and the users of their sites. Everyone can easily find out about the questions bothering them thanks to the huge number of texts that are usually commissioned by the arcade. Casino slots, free slot games, or even reviews of games. Info pages get paid for both completing tasks and their own ads, which are displayed by information seekers.

The downside of this type of marketing is that it is difficult to choose a solid and reliable partner who will provide satisfactory results. Sometimes websites of this type present poor quality content, which may deter potential customers.

Does affiliate marketing fulfill its role?
Online advertising is currently the most effective form of advertising products and services. Affiliate marketing has become its strong pillar, that provides very large profits in some industries. Nowadays, virtually every branch of the economy uses this type of advertising:

banks,

the clothing industry,
casinos,
fast-food chains.
The gambling industry uses affiliate marketing as it has matched very well with all the sites that offer useful information and advice on online gambling. It turned out that everyone benefits from such advertising:

advertiser,

publisher,
customer.
Best places to promote online gambling campaigns
Traffic source is basic in affiliate marketing. It's a place or a platform where you can purchase traffic. By understanding what website traffic sources are and which traffic sources are yielding the most profits, you'll be able to change your strategy when it comes to monetization.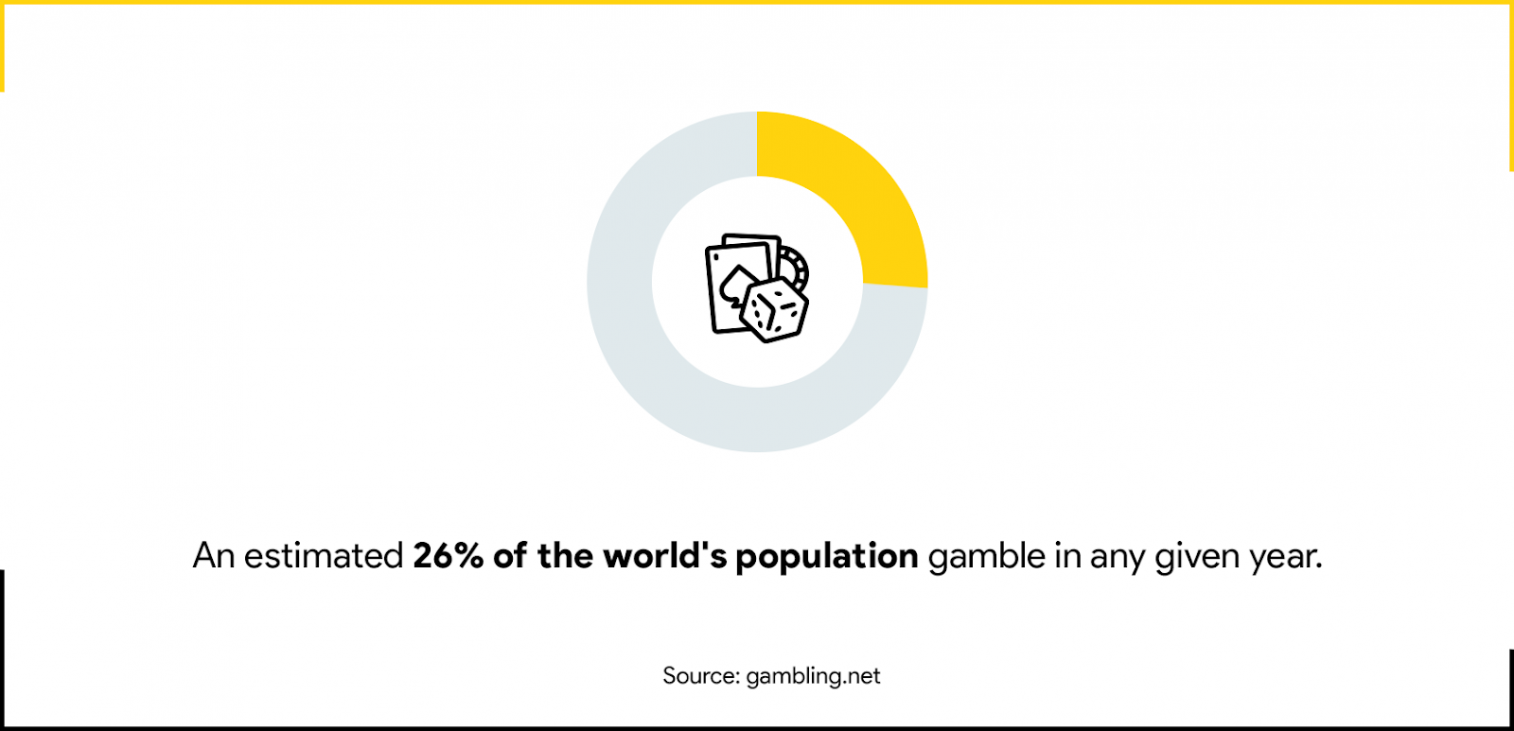 Blog
If you own a blog or any website that focuses on the subject of online gambling, the promotion will be pretty easy. Try creating one using WordPress, since it's accessible and straightforward. Once you have it, post articles about the best gambling websites that you've chosen to promote. Storytelling works great with this method since it gives your audience a feeling of reliability and honesty. If you want to know more about how storytelling influences the view of the service or product in your audience's eyes, click here.

Social Media
This one is self-explanatory. Facebook, Instagram, TikTok, or dedicated forums. Once you have an account on any of these platforms, you can simply post your affiliate links with a short description, why you've chosen to promote them and why you recommend them to your potential customers. Bear in mind, though, that social media platforms usually don't like promoting things like that. You have to get to know the algorithms and methods that will work for you.

Streaming Platforms
Online gambling is pretty much like e-gaming. You can use any streaming platform to show your potential customers that not only do you promote the links, but you also play the games yourself. Once people see that you're into them, they'll be much more likely to click on your affiliate link and make a purchase. It can be streamed on Twitch, YouTube, or any other platform.

Promote a gambling campaign successfully
The primary concern is that your ways should stand apart among the numerous other comparative betting associate projects. However, before making your website, you ought to decide the best approach to deal with your chosen program that will work best for you.

How can you promote your actions?
If you don't own your website to promote chosen services, you can use the affiliate's website directly. How? By promoting your personalized affiliate link:


There are many possibilities. Why do people complain about these types of programs when they're so beneficial? The matter is simple - bookmakers often forget about their players in the pursuit of profit. It is enough to say how good a given bookmaker is, what a great offer they have to encourage another confused person to sign up. Whether it's true or not, another registered person is what counts.
If you approach partner programs with the "potential customers", presenting true information about bookmakers - everyone can benefit:

bookmakers (gaining additional players),

webmaster (gaining extra money),
players (obtaining factual and reliable information about bookmakers).
Why is combining gambling and affiliate marketing profitable?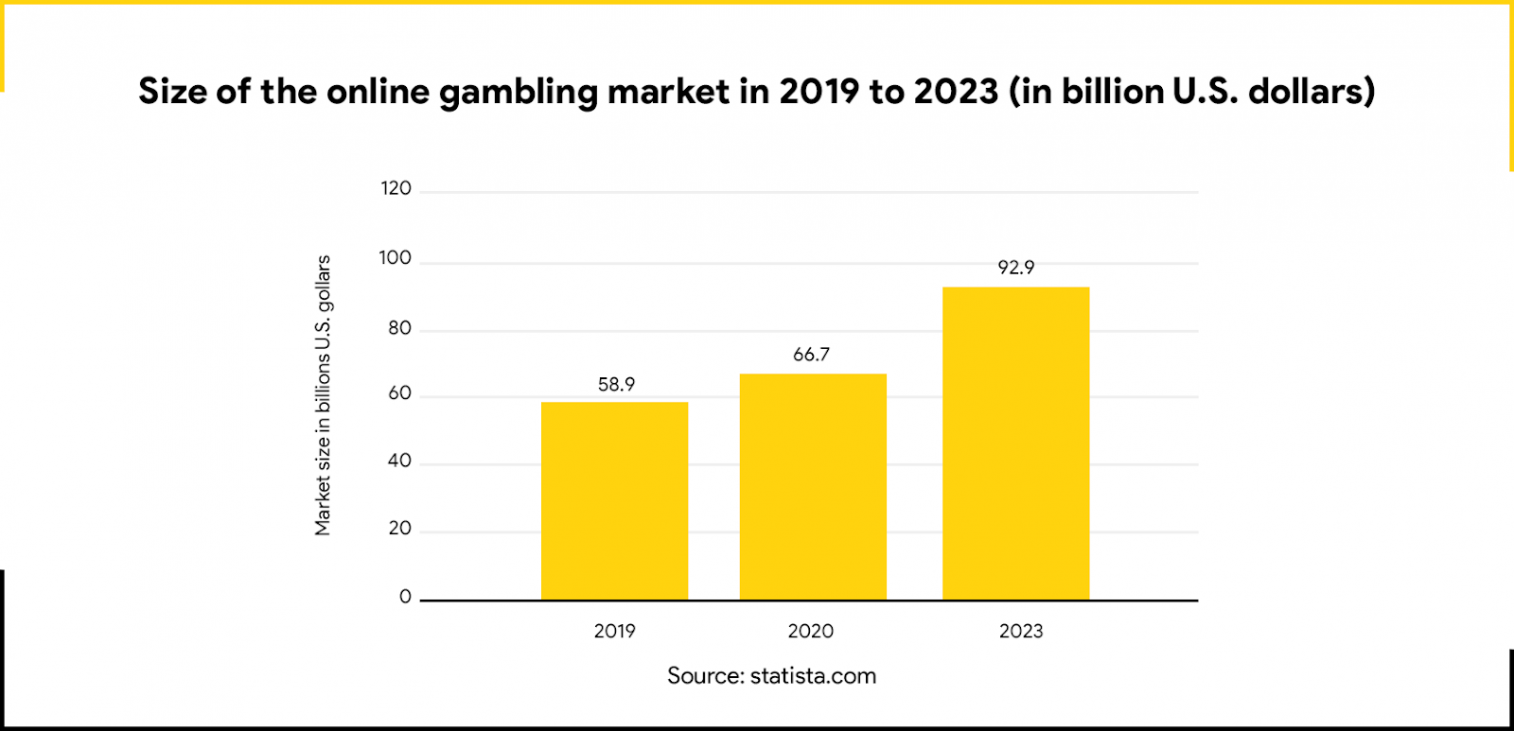 Each gambling website is designed in a way to present its users as much information as possible about its products. Online slots, jackpots, bonuses, and promotions are topics that can be spotted on a given page at the first moment. In combination with the recently popular form of affiliate advertising, this gives extraordinary results.

Focusing on the performance and effectiveness
Affiliate marketing is the collaboration of online gambling websites with independent ones. Gambling websites delegate specific marketing tasks to affiliate networks that are paid depending on their effectiveness. For example, if a user of a partner website on topics such as bonuses, online slots, free slot machines goes to the casino from a direct, affiliate link publisher can count on the remuneration.
Nowadays affiliate advertising and marketing are totally centered on performance. Even in instances where the publisher gets an excessive percent commission, ROI stays positive.
Best possible promotion
It's a huge plus for bookmakers and gambling websites' owners. While affiliate publishers promote and share their personalized links on their websites, blogs, forums, and chat rooms, advertisers earn recognition, even if the potential customers don't complete any action on their gambling website. Thanks to this, they don't have to worry about promoting their services on social media, or investing money in any other form of marketing.

What is needed to join a Gambling Affiliate Network?
On MyLead affiliate network you don't incur any costs associated with joining any program. All you have to do is get your unique affiliate link and start promoting it in any way you can imagine. It's all about redirecting your audience to the affiliate's website. They offer 5 types of commission, but if it comes to the gambling category, CPA plays the first fiddle. CPA is remuneration for completing a particular, usually paid action by a client. It may include using a credit card, signing up for a subscription, reaching a given level in the game, etc. CPA is a little bit more tricky than, let's say, CPL, but way more profitable once it's completed. Remember that you can join as many affiliate programs as you want.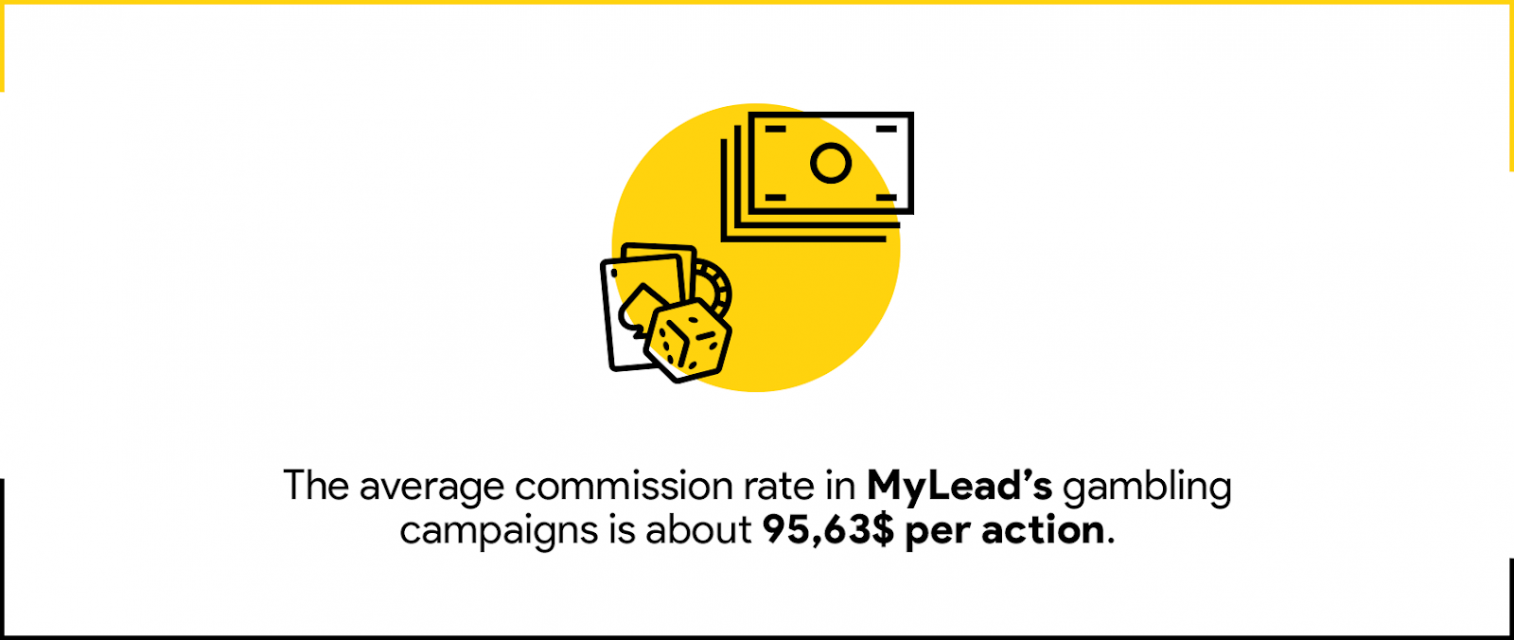 If you think about earning money without the need of leaving your home, try online gambling campaigns from MyLead. Once you get a hold of it, nothing will stop you from being one of the main pillars of the online gambling industry.
Share the article

Read. Learn. Do. Earn more money on Affiliate Marketing
Don't miss