Hi everyone!

Today I was offered to test the new Adsterra Social Bar CPA before it'll be released to the public. Of course, I couldn't miss out on this amazing opportunity, and had to try it right away. I decided to test the new Social Bar CPA on apps, because I think they are the most attractive vertical for both beginners and experts alike.

OK, without further ado, let's get into it!

Choosing the Offer
I've chosen a Nox Cleaner offer on a Tier-3 GEO. I've decided to go with India, and have $0.025 payments for every installation.
The link will lead directly to the app's Google Play page.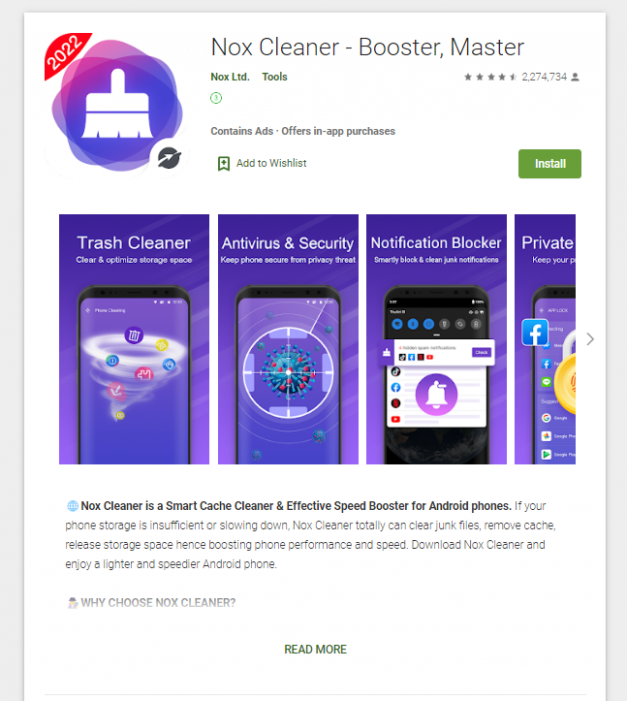 I chose this offer because my manager has told me that it has a high CR for click to install for the Social Bar format. Additionally, it also showed great CTR on all creatives during tests.

Payout: IN - $0.025/CPI

Restrictions: incent, fraud, bot traffic, spam
Strategy
My strategy was fairly straightforward. Our goal is to increase our profit by testing a new format, and to do that we need to thoroughly analyze the offer, optimize as much as possible, keep an eye on how our creatives are performing, and so on.
I used a prelander in my campaign — but don't forget to do A/B tests with and without a prelander beforehand to see what performs better. Your case may be different from mine, and may show better results without it.

Only use creatives that you have already tested beforehand — I recommend asking your manager for advice on which ones will fit your campaign best. I usually test them in batches of 5 and more, and advise you to do the same.

Our campaign will be launched on Android version 4.4 and higher, on mobile devices only. The advertiser does not pay for conversions that come from non-supported devices — so we have to make sure we don't get any ;).

As for payment, I've chosen to go with $0.016 per action, but do remember that rates are fully dynamic. If you notice your traffic dipping, I recommend increasing the rate to get more. You should dedicate most of it to the traffic for your chosen GEO. Later on down the line, you can reduce costs by using optimization such as whitelists and custom bids.

Making the Creatives
Firstly, let's take a look at this pre-lander. It is an example of what can be done using the tools provided by Adsterra.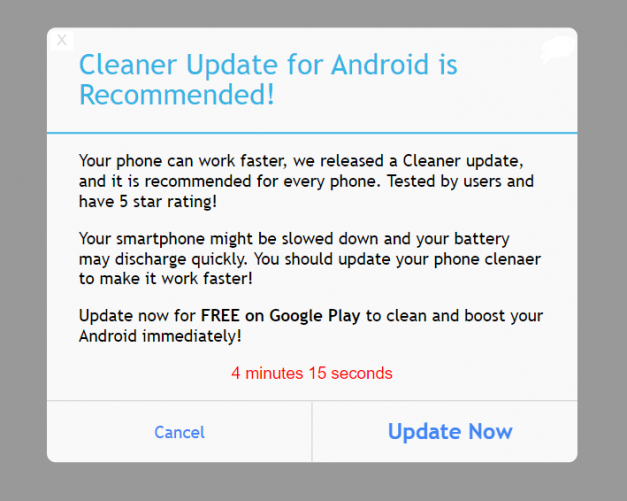 Cleaner app creatives are a form of art. Many advertisers allow you to use misleading elements — and even somewhat threatening ones — which leads to huge boosts in CTR. These creatives have to be eye-catching, and have to be updated regularly. Don't forget to remove ones that don't convert well.

In my experience, the best creatives for this offer type are the ones that say the app can increase the user's device's performance, free up storage space, and increase battery life. 

These creatives perform especially well on Tier-3 GEOs, as users in those countries are more likely to use cheap Android phones that have low performance, storage space, and so on. Users in those GEOs tend to respond well to opportunities to improve their smartphone's performance, so these creatives convert very well there.

Here are some examples of the creatives you can make using Adsterra's tools: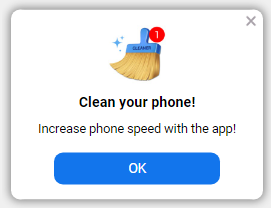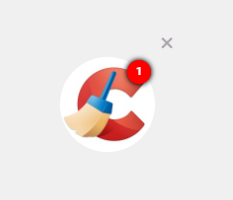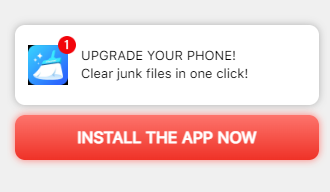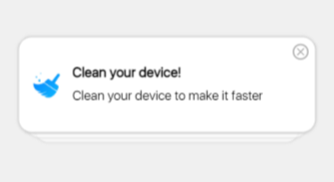 The best way to get good creatives is testing, testing, and even more testing. The results will show what you should actually pay attention to, and what ideas can help you to both cut your costs and increase your earnings. You can also use free spy tools for pushes to make some DIY creatives. They won't be the most original, and will mostly be for pre-landers only, but you can definitely do some amazing stuff with them.

Optimization 
The first thing we'll do during the testing period is find non-converting platforms and blacklist them. Additionally, it'll be a good idea to create a custom bid/whitelist that will contain all of our best-performing placements. Later on, this list can be used to create a separate campaign.
Pay attention to your budget. Use limits, especially on impressions per day so as not to waste all your money in a few days.


I say this all the time, but don't be afraid to use spy tools. They can be a great help when it comes to keeping up with the latest trends and innovative creatives designs.

At this stage, you should not use strict targeting, as we need to get as much information about our traffic as possible. Later on, you can use your stats on how much traffic each Android version receives on average to cut off the versions that don't convert well. Additionally, you can also ditch some badly-performing browsers and their versions. All this will help you to cut down on costs.

Above all, I recommend keeping in touch with your manager. Adsterra's managers are trained very well, and are all experts in the field — they'll help you to source information on your offer, interpret the stats, optimize your creatives, and so on. Don't miss out, it is basically a free way to multiply your profit.

Post-optimization
Mobile devices targeting
Targeting Android version 4.4 and higher
Bid of $0.016 per action
I regularly turn off creatives that don't perform well
Launched a separate campaign using whitelists and custom bids
Regularly update the blacklist
Here are the settings I went with.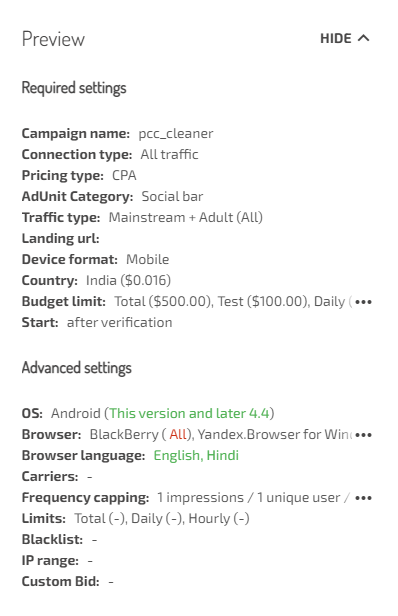 Results

A screenshot from Adsterra
Total Spent: $1,127.44

Total Revenue: $1,761.62
Profit: $634.185
ROI: 56.25%
Conclusion
Cleaner apps have always been a good and stable income source for both newbies and experts alike. The quality of the traffic and its quantity in Tier-3 GEOs allows you to get small payouts even if your campaign has suffered some losses overall.
A huge advantage of this vertical is its low entry barrier, which makes it great for beginners. The profit you can get from this vertical, however, is not beginner-level at all — it is good even for the most experienced professionals.

In addition to all the other benefits the new Social Bar CPA provides, learning how to create a foundation for a campaign for it is a skill that will definitely come in handy even when using other ad formats.

Try out Adsterra's new Social Bar CPA and let's make a profit together!

Share the article

Read. Learn. Do. Earn more money on Affiliate Marketing
Don't miss