TikTok for Business was launched on June 25, 2020. And following this event It was heralded as a sensation in the social media world that marketers can no longer ignore! Opening TikTok audiences to advertisers was no doubt a watershed moment in marketing history. What served this? Let's figure it out …

We offer to analyze the level of TikTok in the market with relevant statistics for affiliate marketing. If you are wondering whether to give TikTok a shot, in this article you will find the prospects and value of the social network. So how big is TikTok?

Huge user base
Recent social media reports indicate that TikTok has an active monthly user base of approximately 1 billion. Today, in the ranking of social networks and messengers, Tiktok is ahead of such veterans as Reddit and Twitter and is catching up with Instagram, Facebook, and Whatsapp. In 2018, TikTok had 55 million monthly active users, just imagine how fast the app base is growing!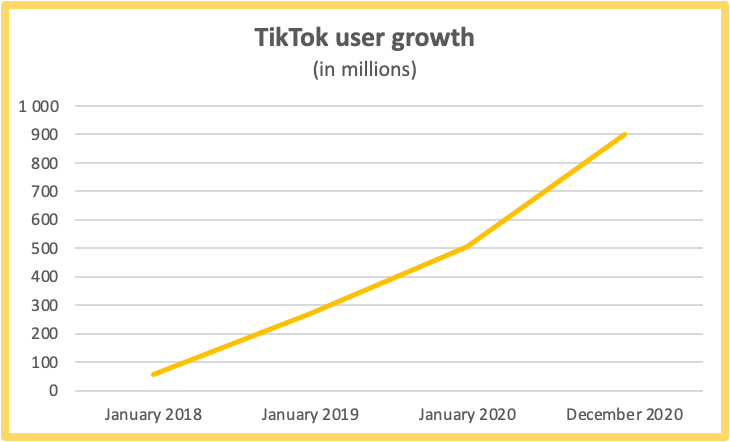 Also, we wanna show you statistics on other social networks in the world. If TikTok continues upgrading its features, it could shift Instagram in the rankings.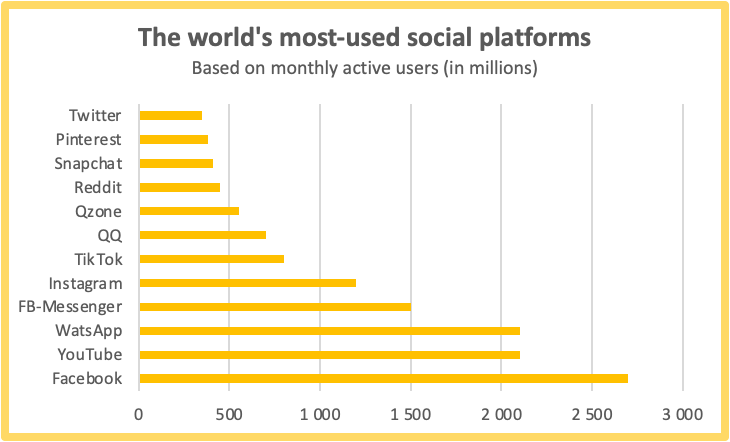 Huge coverage
TikTok fever has already spread to 150 countries! And the speed of its distribution increases in proportion to the growing audience in each of these countries. It's worth noting that the user base is different in each country. The largest number of active users is concentrated in China, as this application was created there and then gained an initial audience for two years. And only after the official release in 2018 TikTok began to gradually take over the entire planet.

You've probably heard that Trump signed a decree banning TikTok, as the app allegedly collects data on American users for possible espionage.
It's unclear how TikTok will develop further in the US, but that country only accounts for a small fraction of all app downloads. Therefore, the audience continues to grow and TikTok continues to evolve.
A huge number of downloads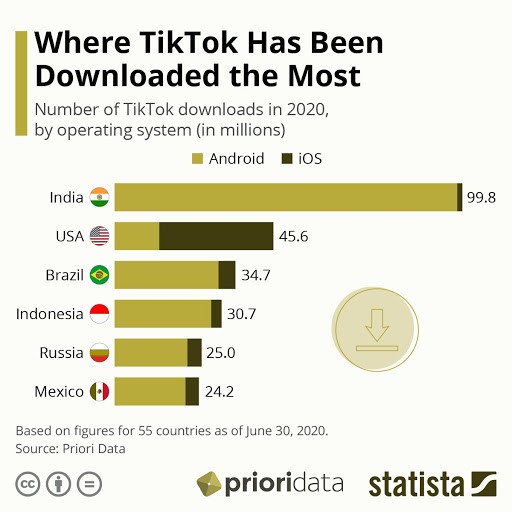 At the moment, India is the leader in terms of downloads, followed by the United States and Brazil at the bottom of the top three. Every day, Tiktok is growing all over the world, new countries are beginning to learn about this social network and more and more people are falling in love with this application!
We suggest looking at the statistics on worldwide downloading of the application from the App Store.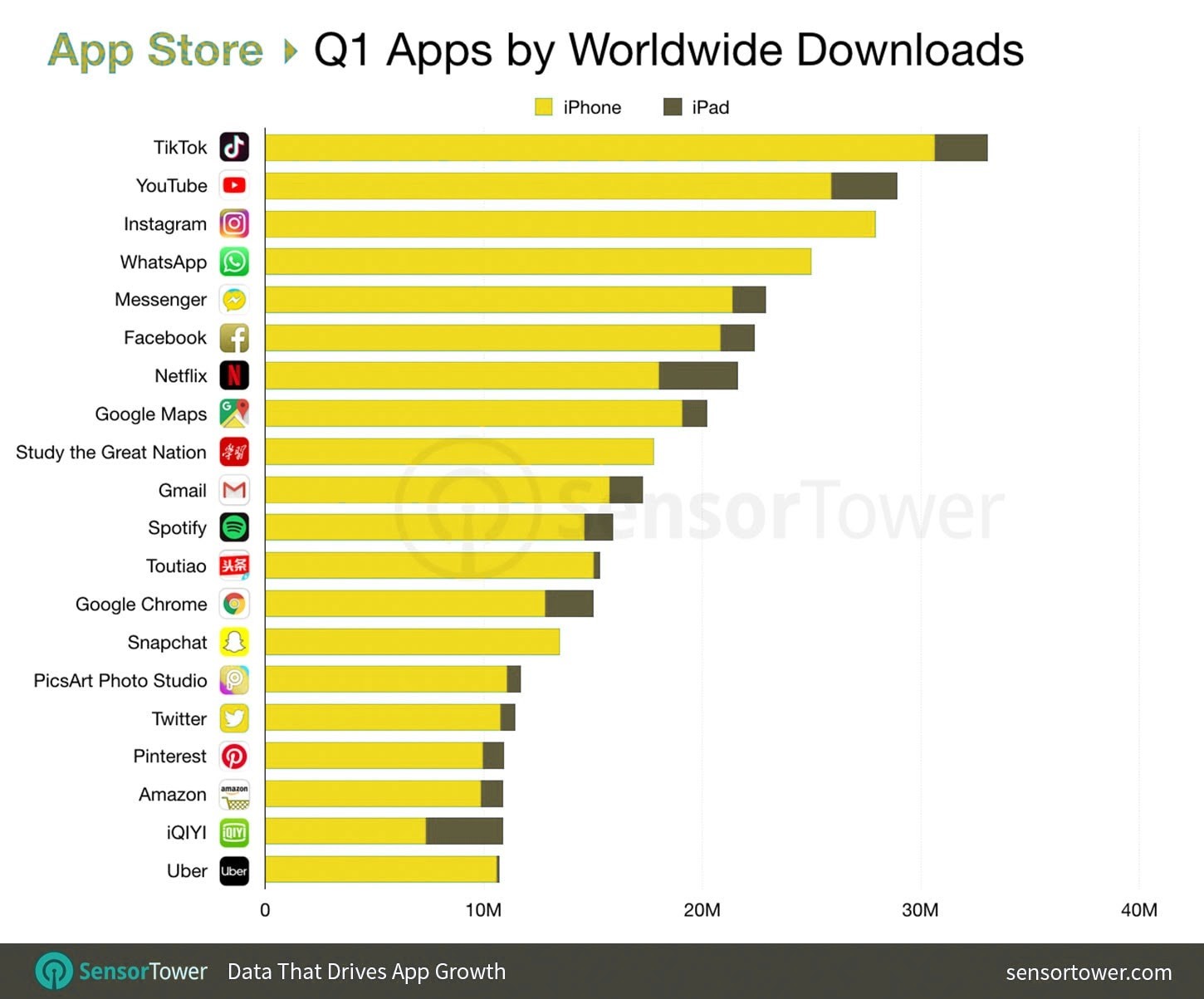 What do we see? TikTok blew all the charts! This application outstripped both YouTube and its direct competitor Instagram.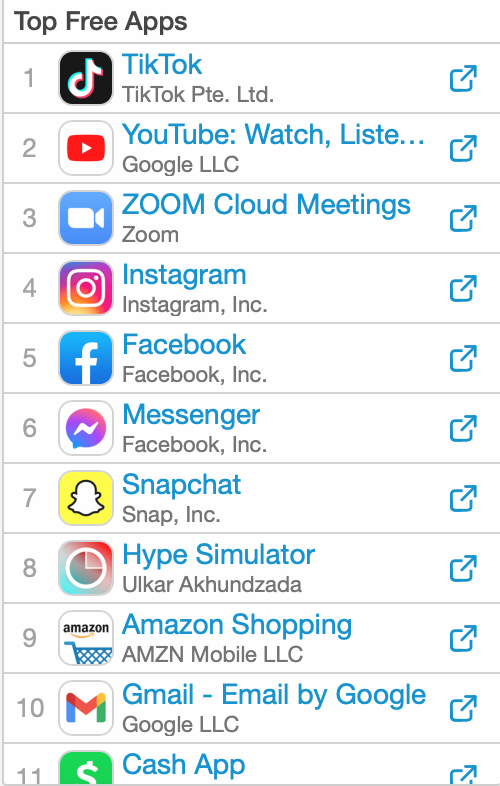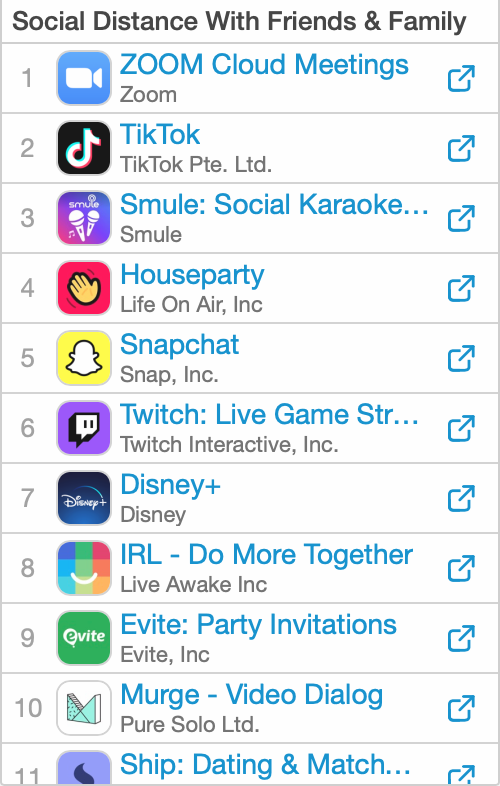 TikTok also takes the honorable first place in the Top Free Apps chart. But for communication with friends and family users prefer Zoom. This is understandable since during the quarantine period Zoom began to enjoy immense popularity, as everyone is switching to remote communication. At the same time, TikTok doesn't leave the top list and takes 2nd place.
What about the target audience
First of all, TikTok is popular for teenagers and young people. And everyone who has seen the content of the platform will certainly confirm this. Therefore, this application is an excellent source of traffic for advertisers aimed specifically at a young audience. At the same time, 30+ users also come to watch funny videos. But you need to take into account that today TikTok is an entertainment social network where people come to get distracted and relax.

According to statistics, 69% of the total TikTok audience are users aged 13 to 24, so at the moment it is not worth promoting offers related to mortgages or loans there. It's better to give preference to gambling, nutra, and other verticals that target the younger generation. But we advise you to follow TikTok, perhaps soon it will be an excellent platform for many offers.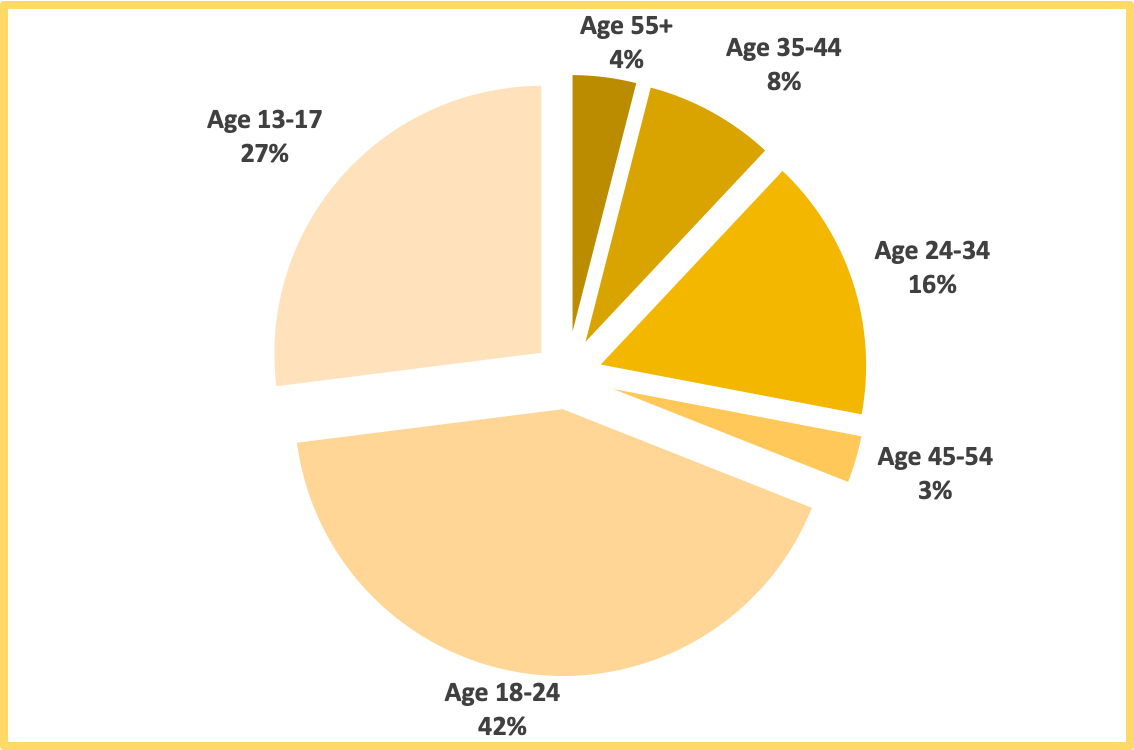 Another great news! Users spend a lot of time in the application - on average 52 minutes daily and open it 8 times a day.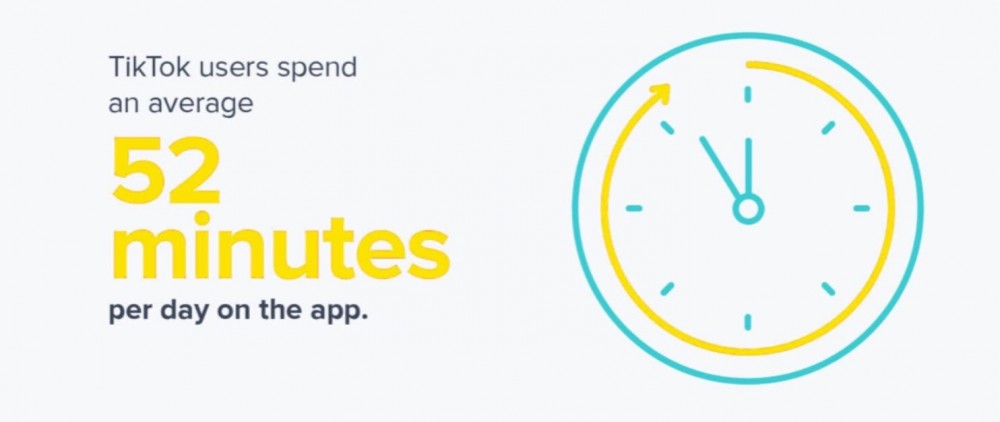 Huge potential for creativity
The two main formats TikTok works with are videos and images. There are many placements where you can test them. For example, take a look at Placements and Available Locations. It is very flexible in terms of building funnels. You can send the user to the site, to the application page in any App Store, or promote your hashtag challenge on the platform.

In conclusion
TikTok is developing at a rapid pace! It caught up with such leaders as Facebook and Instagram in just a couple of years. At the moment, this is a great source of traffic without a lot of competition and with hot leads. This ad platform is suitable for a young target audience, so if you don't know where to promote gambling, betting and nutra offers we advise you to pay attention to TikTok!
Share the article

Read. Learn. Do. Earn more money on Affiliate Marketing
Don't miss