Anton Muravyev, Head of SEO&Streams Alfaleads, shares how much iGaming streamers earn and how to make even more. Also, he shares insights on turning a newbie streamer into a superstar.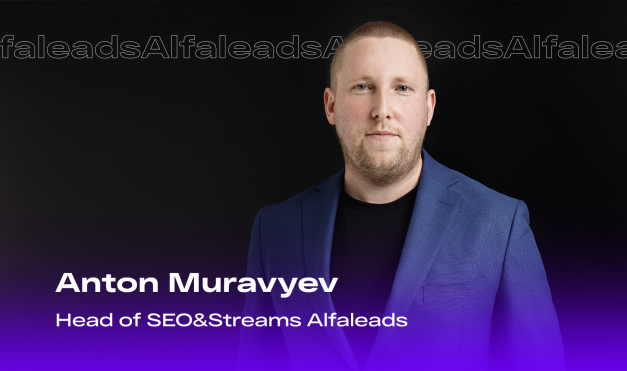 Anton, hi! Let's start from the very beginning: what does it mean to be a streamer? Why would people want to watch somebody else play at a casino?

First and foremost, a streamer is a content creator, an author. Users won't stick around if they don't like the person they see. Sure, you can get a following with giveaways and cash prizes, but the question is — how long such an audience will stay with you? A streamer is a person, not a slot-spinning robot. Engagement, emotions, and sharing personal stories make the audience really belong. 

Yes, there are streamers out there who don't engage in conversations and simply broadcast themselves playing. But 90% of such streamers have been in the industry for a long time and are well-known. Or maybe their core audience has come from similar niches and now such streamers gain weight thanks to word-of-mouth. A newbie streamer is a whole different story.

How can a newbie become a leading streamer?

If the streamer is likable and charismatic, the goal is to make him known to the biggest possible audience. Building a permanent audience is crucial — a core that will support the streamer and help him grow.
To do this, we need to introduce user-engaging activities: giveaways and interacting games, and speak to a broader audience. To ensure overall growth, the streamer must achieve two goals. First — conduct every stream so that more viewers would want to join than leave. Second — make sure that new permanent followers appear faster than the old ones leave for good. This will ensure that the number of online viewers grows steadily in the long term.

What else makes viewers like the stream? 

Sound and picture! I will not touch upon stream frames. I believe that they are less important. For a good start, one needs a simple frame that will not distract the viewers from the streamer.
But when it comes to picture and sound — it's difficult to overestimate their importance. Buy a decent microphone priced at $280 and higher. And it is crucial to use the correct preset for your mic, so check out the tutorials on YouTube. Sound quality is critical because many users tend to listen to streams in the background, so they would not appreciate the bad sound.

As for the picture, any webcam priced above $150 will do. It's more important to get the lighting right because it's the light that makes the most out of the picture.

You will also need a PC with an i7 10th generation core or similar models from AMD, also 16 GB of RAM, and 2 monitors.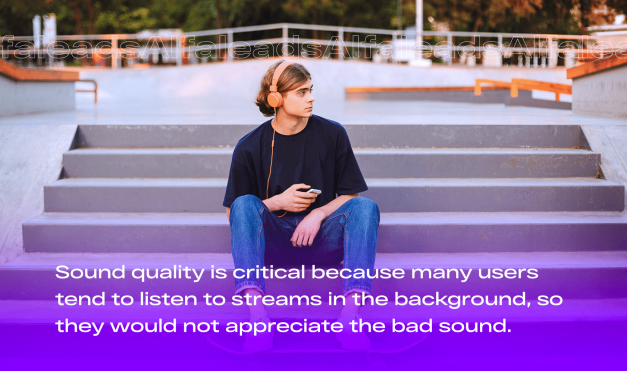 And what about the streaming platforms?

The main ones are Twitch and YouTube — pick your fighter, as they say. I know many cases when streamers have been struggling to gain at least 100 viewers online on YouTube and instantly had 300 after switching to Twitch. And vice versa. But it feels like YouTube allows for faster user acquisition.
I will not dive into the stream set-up process. You can get all the tips in 15 minutes from any YouTube manual.

Currently, YouTube is somewhat turbulent because of many blocked channels, so some streamers have switched to TikTok instead. Others have chosen Twitch, Telegram, or relatively new platforms like Trovo. It always happens when one of the traffic sources gets erratic: people try to relocate their activities to a different platform, even though they experience a setback and have to develop their channel from scratch.

At Alfaleads, we accept traffic from any streaming platform as long as you have a permanent and active audience.

What is a go-to payout model for streamers: RevShare or CPA?
Usually, streamers do not consider working under the CPA model as RevShare brings much more in the long run. The quality of the audience and their lifespan as leads have always been significant advantages of the streaming niche.
Today, we often see flat rates with payments for each stream. It can be a fee on top of the RevShare payouts or a simple flat-rate when the streamer gets what he earns during the stream, not counting the referral links. This model is basically an advance payment for traffic and is usually calculated based on the CPA rate used in a particular affiliate network. This model is not applied if the cost of FD gets too high. 

There might also be some hybrid payout models that combine the elements I have mentioned. It all depends on the level and the popularity of the streamer. The more people like you — the more you get.

Can you get into more detail about the payout rates?

It all depends on the streamer: how popular he is and what potential he has. In general, it's $370–$550 per stream plus a 25%–45% dynamic RevShare. Streamers who work closely with an affiliate program can pull it off with RevShare earnings alone: they use a share of their payouts to make new deposits during streams.
Are there any requirements for a streamer to start working with an affiliate program or a CPA network (number of views, audience size, etc.)?

If we take affiliate programs, it depends on the size of the brand in question. Well-established affiliate programs are not interested in hiring a streamer with 200–300 online viewers. They will not make the first step, you need to apply for a partnership and negotiate the terms. However, new and less-known casino brands will likely approach a streamer with at least 50 online viewers.
So, this means the number of online viewers is essential, right?

Once you have secured a deal, the brand will be assessing your performance for some time. The casino does not want your online viewers per se, they care about the first deposits, the NGR, and the number of deposits.
But your online stats matter when you approach an affiliate program. Because brand promotion does not really work with small audiences, they need 10,000 viewers and more.

Is it possible for a newbie to join a CPA network?

Well, it's the same as with newbie affiliate marketers: if you have skills and experience plus at least some active audience — any affiliate network will take you.
At Alfaleads, we act as your representatives and do all the negotiating with advertisers. We help streamers choose the most suitable products — several casino brands for a better audience reach. Streamers usually work with several brands, but have separate streams for each casino.

We communicate with advertisers, negotiate the terms, and get you unique promo codes to share with the viewers during your streams. Speaking of promo codes, we offer an individual stream bonus for the first deposit. It increases the streamer's time by increasing the first deposit.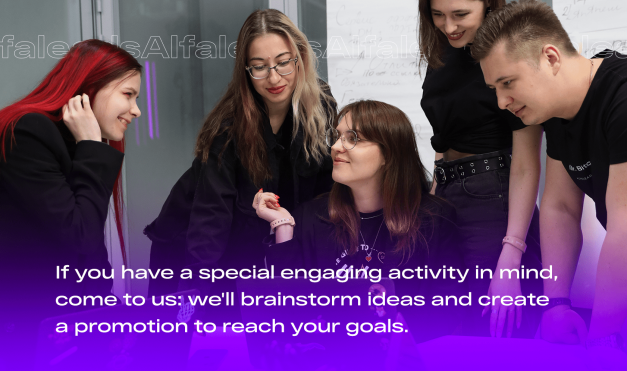 What else can Alfaleads assist with?

There is a slew of things we do:
Perform regular check-ups with the advertiser.
Organize payouts.
Monitor the tracking links and change them after blocks.
Also, we develop promo materials to distribute on social media and create channel designs for different platforms. If you have a special engaging activity in mind, come to us: we'll brainstorm ideas and create a promotion to reach your goals. For example, we can develop exclusive merchandise for a giveaway.
Besides, we assist our streamers in dealing with negative feedback. Sometimes, followers may have issues with the casino product you promote. What's more, we have vast experience in this niche. As we work with many streamers, we can share advice and case studies that will save you from making the same mistakes your colleagues have made in the past.

Register on our website or contact us via Telegram to tell us about your project. I'm sure we will find a win-win solution!
Share the article

Read. Learn. Do. Earn more money on Affiliate Marketing
Don't miss