Breaking! On Thursday, 29th October Everad will draw the second car within the framework of the biggest contest in the affiliate marketing field  - Formula Everad. It is worth reminding that this summer the winner of the first race got a BMW 3 Series. Now it is time to compete for Audi A6!

It will be an amazing show! Which of the TOP-100 participants is going to win Audi A6 and other prizes? Who is going to become the fastest and the luckiest?

Everad invites you to support your colleagues and watch the exciting competition among the best of the best. It will be hot and intriguing!

You may also participate as a viewer in the additional drawing of the Marshall portable speaker and bonuses from partners!

All you need is to leave your contact data HERE and watch the stream to the end. We will identify the winner and approve your prize with Zoom call (We will send a link to a call personally to the participant. If you do not answer the call we will be forced to choose another winner).

Subscribe to our Youtube channel if you don't want to miss the beginning of the draw!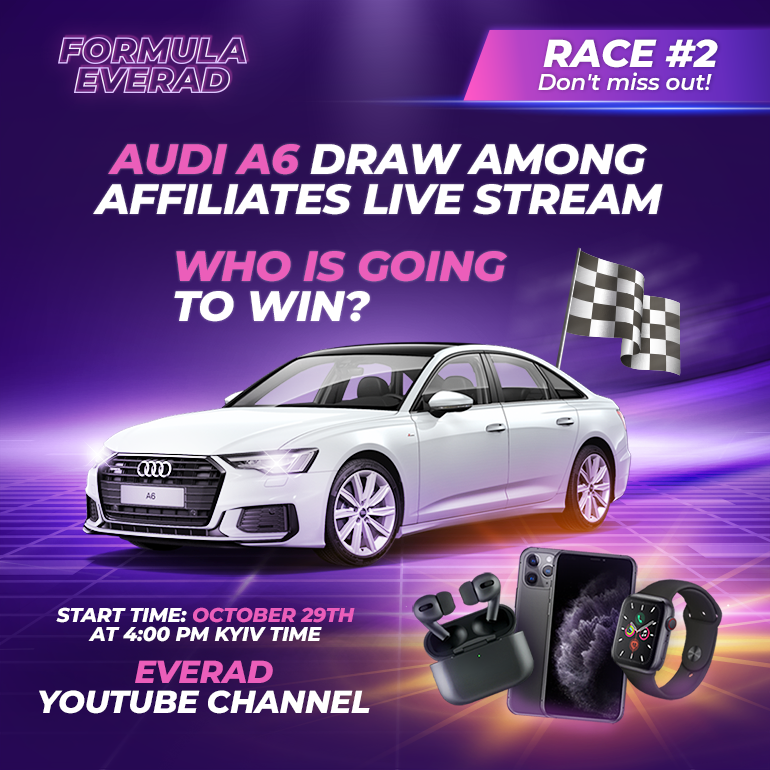 Share the article

Read. Learn. Do. Earn more money on Affiliate Marketing
Don't miss