The TES 2019 conference in Prague is not an event to miss out. It doesn't matter whether you are an affiliate marketer, exhibitor, or sponsor. This ultimate guide will give you all the information you need for this event.
What is TES and why you should visit?
TES was founded in 2009, and its conferences gather online entertainment industry, finance, e-commerce, gambling, gaming, dating, forex, nutraceuticals, health, and many other professionals from all around the world for an intensive networking event that lasts for 3 days. 
The core purpose of TES is to create a wonderful networking experience for delegates/attendees. Even though the world is becoming highly digitalized, it is still important to create interpersonal relationships that are highly recommended for building a successful business.
Prague is a hotspot in Europe. Europe gain this gem of a city when the Czechs were freed from communism in 1989 by the Velvet Revolution. In fact, Prague stands on equal terms to Paris, Rome, and London, when it comes to beauty. The streets of Prague are flooded with tourists every year to view wonders such as the 14th-century stone bridge, the lazy river, a hilltop castle, and so on. Now, the TES conference has given another reason for people to travel to Prague. Affiliates will have the opportunity to meet over 3.500+ participants, 150+ exhibitors, and 80+ speakers from all over the world. 
Preparing yourself for the conference
Before attending such large events, it is always advisable to prepare beforehand. You need to set your goals in place of why you are attending the event, who do you want to meet? And many other things that will help you have a successful event. For more info, check out our ultimate guide on how to be successful at networking events. 
What is Prague like?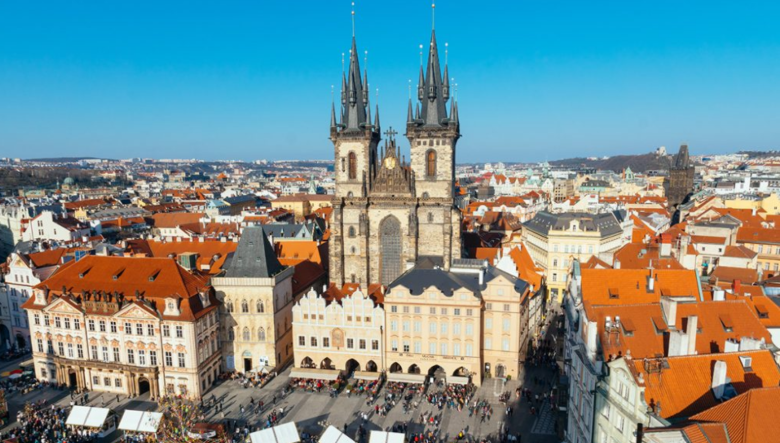 For those who are visiting the Czech Republic for the first time, Prague is the capital city. It is the 14th biggest city in Europe and an attraction to many tourists. The Czechs say that they have the best beer in the world, it is time you go and check out for yourself if you are a beer lover. It has a population of over 1.3 million people. Everyone has their own experience when they visit Prague. It will certainly be a pleasant one for you. 
The Event Proper 
Location and dates of the event:
The event is taking place from 13-16 September 2019 at Vienna House Diplomat Conference Hotel, Evropska 15.
Event
The first day of the event will be made up of causal activities such as karting grand Prix, shooting, golf, and other indoor activities. Even though fun is the aim of the day, you will still be able to meet with over 3.500 participants, 150+ exhibitors in the Meet Market where they gather to showcase their products or services. 
The main expo and conference days are on the second and third day, where you will have a specialty seminar track, product presentation, expert-to-expert panels, keynote speakers, and speed presentations sessions. You can know more about the activities of each day in the schedule. 
Registration 
To be able to attend the event, you need to register by filling out the registration form in 3 easy steps. You can register and buy your tickets from here.
Registration per person varies depending on the dates:
399,00 Euro: 1 April 2019 until 31 August 2019
575,00 Euro: From 1 - 16 September
0,00 Euro: From 1 April 2019 until 6 September 2019 (For qualifying affiliates only)
Speakers
Vince Charlton (Corporate Director of adultwork.com): With expertise on Offshore Trust structures, Corporate Management, and Accountancy, Vince has been in the Adult sector for more than 14 years and since 2017 has been the Group Corporate & Finance Director of AdultWork.com.
Vince will be giving a talk on Age verification for UK traffic.
Jo Jordan (Marketer extraordinaire at MobiusPay): Jo Jordan has won the Businesswoman award 4 times and previous CEO of KiwiSourcing LLC, a  consulting company that was established in 2008, but in 1997, she started as a webmaster and affiliate. Ms. Jordan has just accepted a full-time job with Payment Solution Provider, MobiusPay to take care of projects from marketing to advertising. 
Jordan will be talking on Women in Online Business
Kamil Simandl (CEO of MVP): He has been in the online affiliate business for over 14 years. As an important part of the InterMax Group team, he concentrated mainly in the dating and adult industry. Since 2005 Kamil has been involved worldwide with Affiliates & Networks, with our products imaXcash.com to become successful adult affiliates.
Kamil will be giving a speech on Email strategies for affiliates and operators.
Jay Kopita (Co-owner of YNOT Group LLC): Jay Kopita started with adult online industry at the beginning of 2000 in media & public relations for the original webmaster resource site YNOT.com and is now a Co-Owner of YNOT Group, LLC, the head company for YNOT, YNOTMail, YNOTEurope, YNOTCam, YNOTAwards, YNOTGP, and several other entities.
He will give a talk YNOT Mail Product Presentation.
Günther Banholzer (General Manager at Philosoft GmbH): Günther Banholzer is a telecommunications and cybernetics engineer. He is the founder of CONTNET AG in 2000, leading the company successfully for 18 years. He is now working as an advisor on data security questions.
His talk will be about the European General Data Protection Regulation.
Iron Tamer Dave Whitley (Strongman): Iron Tamer Dave Whitley is a motivational speaker and strongman living in Nashville TN. 
Dave will be talking about SuperHuman Success Strategies.
Yuval Kijel (Director of Streamate). Yuval Kijel is an expert in the webcam adult industry, with more than 14 years of experience, serving in executive management positions in the adult webcam segment. 
His talk will be centered around Black Label cams - Future of cams.
Simovici Florin (CEO of Traffic Manager): Simovici Florin is a Seo Expert from Romania whose career started in 2008 with the creation of a website using Wordpress CMS for his little construction business. Within that period he interacts for the first time with the basic SEO techniques who will soon become his main activity and now he is the CEO of Traffic Manager.
Florin will share his expertise on Presentation of the TrafficManager Affiliate Tracking Platform.
Andreas Hauke (Producer in HAUKE films): his is an entrepreneur, originally from Austria but now living in Cape Town, South Africa. He is the owner of the Hauke Brand which is a Film Production House creating Website Design, Corporate Videos, Branding and Marketing solutions. He has been in the business for more than 12 years and is building a strong presence in the Middle East & African market.
Video Marketing Trends 2019 will be what he will be talking on.
Peter Schwartz (Project Manager at Flirt.cash): He has been in online marketing for more than 12 years now. He has worked for various software companies as Business Development Manager before he entered the industry as an affiliate. 
He will be giving a speech on Every Dick has Its Preference. How to Convert Your Users Sexual Preferences into Big Bucks.
Anastasiia Bilous (CSO): More than 10 years experience building consumer-oriented growth businesses, with remarkable results in both private equity investing and senior management. He concentrates on leading companies and product categories from an early growth phase, establishing a vision and enforcing growth by developing new products, creating new markets, building powerful brands.
"ML influence on how people interact online today in dating & social networking" and "Women in Online Businesses" will be her topic for the event.
Alan CladX (CEO at Investoweb): he has made lots of Research and Development in SEO, since then, he has been involved in many conferences and seminars around the world in SEO, Investoweb has evolved over the past few years. They are the leading company in Europe with the biggest private network of internal sites if not in the world.
He will be talking about SEO.
Vlad Zhovtenko (Product Owner at RedTrack.io): Vlad has been doing digital marketing and product development since 2000. He is now concentrating on developing RedTrack.io - easy-to-use performance campaign tracking solution. 
Vlad will be talking about The future of automation in media-buying
Kaspar Szymanski (SEO expert): Kaspar Szymanski a world-known SEO expert, previously worked as a senior member of the famed Google Search Quality team and among the select few former Googlers with extensive webspam hunting,  policy driving, and webmaster outreach expertise. Now, Kaspar uses his skills to recover websites from Google penalties and help clients to maximize the potential of their websites in search engines.
He will be giving a talk on Google Penalties Explained. Understand, remove and avoid Google Spam actions
There are over 80 speakers. You can find the full list of the speakers and their topics here.
Booking your flight
There are many airlines you can use to get to Prague it will all depend on the rates you are looking for.
Check out this interactive map of airlines.
A train is also an option is you are within Europe.
Where to stay
Once you arrive at the airport, bus, or train station, the first thing in mind should be how to get to your hotel. Moving around with your luggage is not advisable especially if it is your first visit to Prague. From there, you can call a taxi (recommended), get on a bus, or tram. The venue is at the Vienna House Diplomat Hotel Prague. It is a luxurious 4-star hotel found about 7km (4.3mi) from the center of Prague. It is found around the vicinity of tourist attractions such as Prague Castle (Prazsky Hrad), Royal Garden (Kralovska Zahrada), and St. Vitus Cathedral (Katedrala sv Vita). So, it is advisable to book your stay there. The minimum required stay for the conference is from 13 September to 16 September 2019. 
Rates for attendees of the conference:
Single rooms: €92 per night with VAT and breakfast included.
Double rooms: €102 per night with VAT and breakfast included.
Here are some other hotels you can book located near the conference venue in Prague 6.
When you have already settled in the hotel, you can decide to have a rest from the journey or some people prefer to move around and explore a bit.
Currency exchange
Now that you are in Czech, you will need to get the local currency. Czech uses Czech koruna. Most ATMs will accept foreign cards, especially from Europe. You can also exchange currencies in local exchange points. If you want more security, then go to the bank. Rates at the local exchange points are usually higher than in banks.
Some hotels will accept payment in Euros. Also, some shops have their prices in Koruna and Euros. This will give you an idea of how much you are spending. 
Moving around Prague
There are many transport options to go around the city. For public transport such as buses, metro, and trams there is a common ticket that is valid for all of them. You will need a ticket which can be purchased from here. The prices depend on the duration of the ticket. You have a 1-day pass (24 hours) which cost about 6 euros and a 3-day pass that cost about 15 euros. 
Tram: Good way to cover short distances between neighborhoods. It has an extensive network of routes that cover the majority of the city. You will require a valid ticket or day pass to use the tram. 
Metro: A fast and good way to cover long distances in the city. You also need a day pass or valid ticket.
Bus: Buses are good for travel to places like the airport or public places. They are not very useful in the city center.
Taxi: There are plenty of taxi services in Prague. We advise that you should always order a taxi from a good company. Taking a taxi from the roadside is very expensive. Some of the best taxi services are Uber, 24/7365 Prague Taxi & transfers, Prague Airport Transport, MODRY ANDEL, TICK TACK.
Walking: Walking is always an option. You will get to see more of the surrounding areas. 
Emergency
If you get into any case of emergency, you should know which number to call to get help.
112 - Universal European emergency number
150 – Fire Department
155 – Ambulance
156 – City Police
158 – Police of the Czech Republic
Nightlife 
Where to eat
Normally, the hotel reservations will include breakfast, but if you are looking for meals variety of other dishes, then you can go around Prague for the adventure.
Best places to eat around the venue
If you are looking to eat somewhere around the venue, then you can always use the Hotel's restaurant or some other restaurants around if you prefer to explore the locality. Here are a few of the best restaurants around:
Best places to visit in Prague
Once you are done with the conference, Prague still has a lot to offer. There are places you must visit before leaving. You should have the full Prague experience and make lots of memories. 
The Infant Jesus of Prague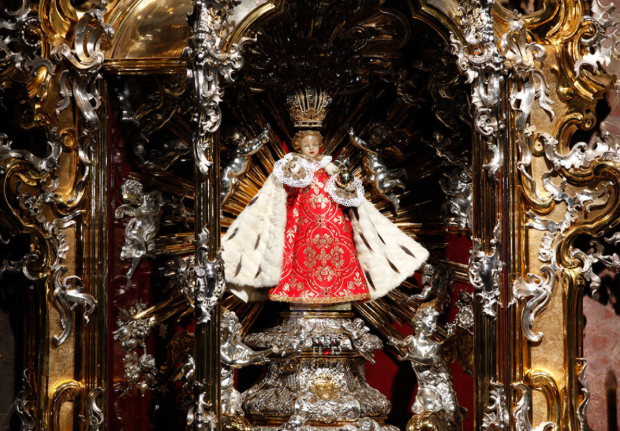 Also known as the Child of Prague is located in the heart of the city in Mall Strana. This is a Roman Catholic Statue of Jesus Christ as a child. Believers from all over the city come here everyday to pray and pay a visit. 
Old Town Square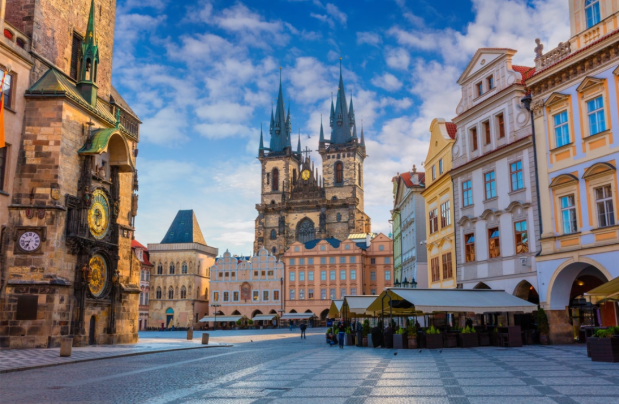 This area of the city has not been affected by invasions since the 10th century. Thousands of tourists pack the streets to admire the scenery. The architecture is also a wonder to watch. You will find various musicians, street performers, and merchants that are sure to keep you entertained.
Astronomical Clock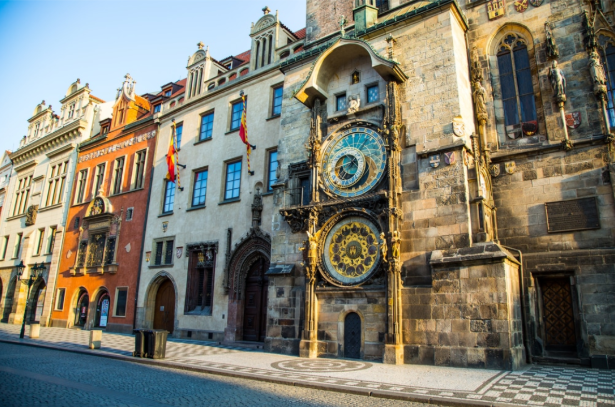 This wonder is found in the Old Town Hall. It is a mechanical clock that indicates when an hour has passed. The clock is located on the south side of the town hall. This mechanical clock is said to be the best preserved in the world despite being damaged and repaired a few times. It was built in the fifteenth century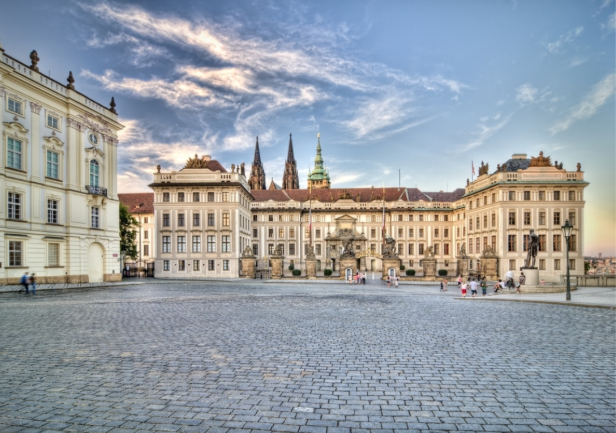 This castle is by general opinion, the most popular and visited tourist attraction. It is found in Hradcany (Castle district). It has been the residence of Czech rulers and is the current residence of the president.
Treasures of St. Vitus Cathedral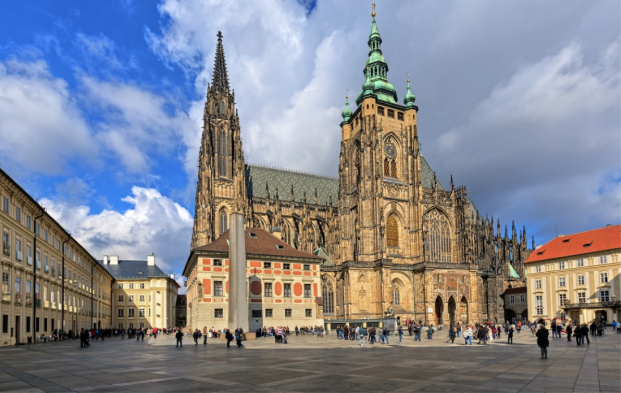 This Cathedral is located in the castle grounds. You can see this castle from all around Prague. The construction of this castle was completed in 1929. In the castle, you can also find the tomb of St. John of Nepomunk, the magnificent art nouveau stained glass, and the chapel of St. Wenceslas. 
Golden Lane - Playground for Alchemist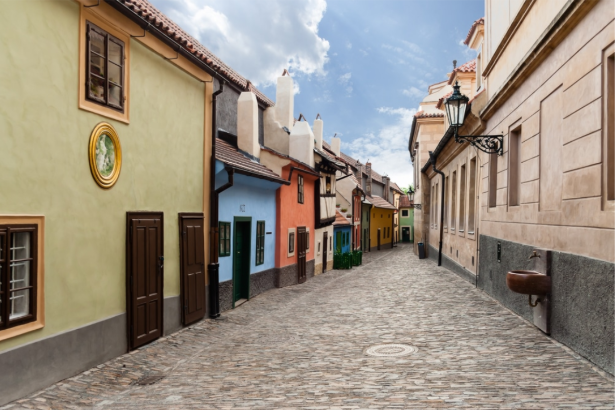 It is also found within the Castle. Legends have it that alchemist has to search this street to get reactions to turn ordinary material to gold. 
Check out the KGB Museum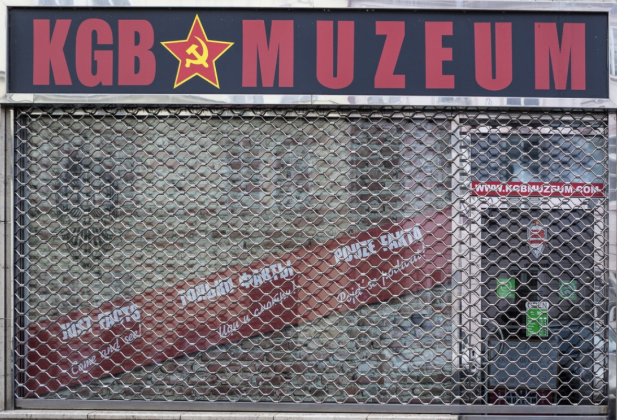 This museum was created by a Russian enthusiast, and it holds a lot items relating to the Soviet Union secret police. The collect himself may show you around the museum. You will find lots of items there that will amaze you. 
Take a Cruise on the Vltava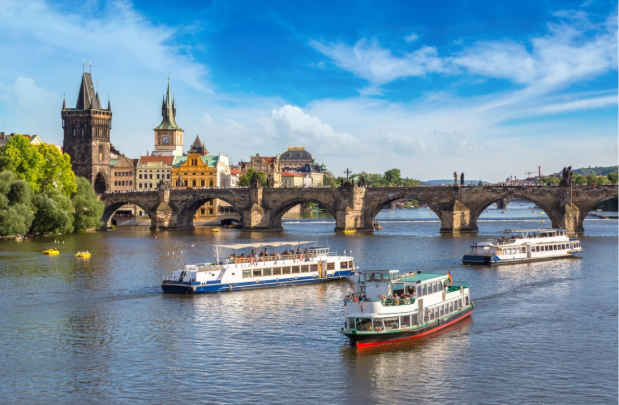 River Vltava give tourists a unique view of Prague. You will be able to see many historical monuments and buildings from another angle. Cruises often include a meal depending on what time of the day you began. 
Conclusions
To gain valuable information that will keep you a step ahead of your competitors, you need to attend events like TES. Not only will you gain valuable information, you will expand your network and have an experience of a lifetime. So, what are you waiting for? Start packing your bags! Make sure you have fun.
Share the article

Read. Learn. Do. Earn more money on Affiliate Marketing
Don't miss