The affiliate marketing industry is a world of uninterrupted money-making, fun, events, conferences, and networking. This time, you will be traveling to Gurgaon, India for one of the biggest, most awaited conferences of the year. The MAC India affiliate conference is organized by DATS.TEAM. If you are involved in the affiliate marketing world, you must have heard of them. This conference is also supported by Affise - one of the best SaaS Marketing Platforms for agencies, advertisers, and networks to manage affiliate programs, Traffic Cardinal - one of Russia's biggest affiliate communities, Earning Labs - one of the fastest-growing internet marketing communities in India. At this conference, you will be able to meet people from far and wide. You will have the opportunity to mingle with some of the largest advertisers, affiliate networks, Media buyers, and marketers. You will be attending the conference together with more than 2000 attendees which gives you the opportunity to extend your network.

Gurgaon is a city of wonder. It is located in the northern Indian state of Haryana and shares its borders with the capital city of India, New Delhi. It is among the major satellite cities of Delhi. This city has the third-highest per-capita income in India, so you can imagine what you will find there. This city has a very rich culture and tourists from all over the world visit to partake in some of the activities and have a wonderful time. The main language spoken in Gurgaon is Hindi, but some part of the population speaks and understands English. The MAC India affiliate conference has given people one more reason to visit this beautiful city. 
Event Details
Date: September 3, 2019
Venue: The Leela Ambience Gurugram Hotel & Residence
Audience: Affiliate Networks, Affiliates, Ad Networks, Publishers, Agencies, Advertisers, Brands, Technologies, and Solution Providers.
Afterparty: all-inclusive party with exciting performance show and best DJs. You will be attending with super affiliates and industry leaders of digital marketing. There will be an amazing show, free drinks and lounge zone, free hookah, and sponsored gifts. You will have the time of your life.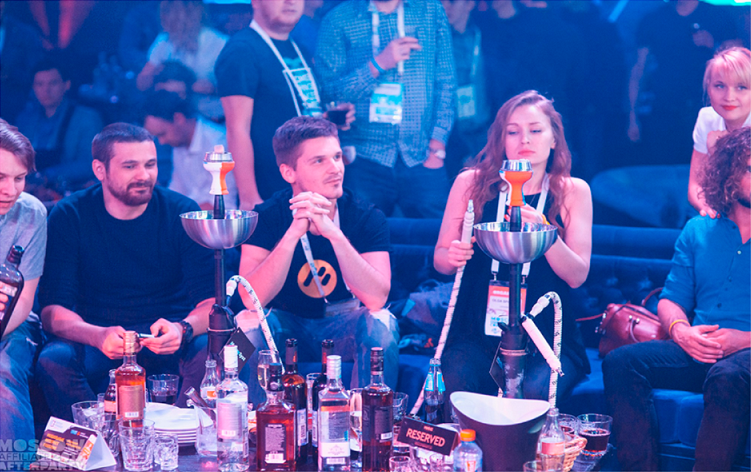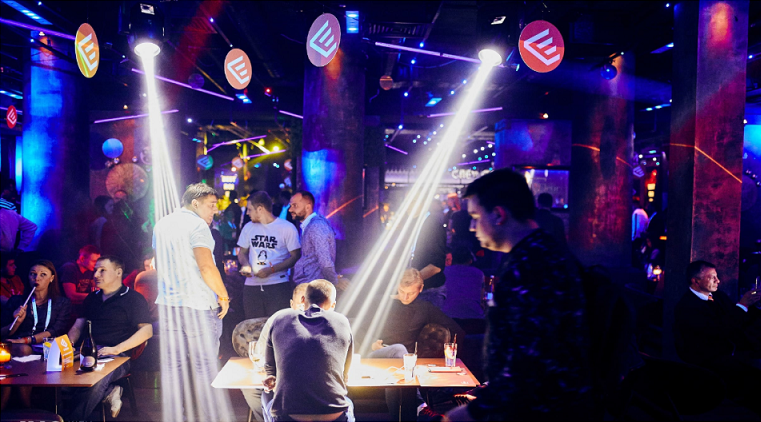 Ticket prices

Note the prices are subject to change. So, you should get yours early before they increase. You can use our promo code "macvalley" to get a 100% discount on Gold tickets and a 20% discount on VIP tickets.
For Company - $199, which includes 2 passes with company badge, Company logo at the conference website as a Partner, company logo on the press wall at the conference, afterparty attendance. You can pay an extra $99 for an additional pass and $199 for an additional banner.
For affiliates - there are 3 types of tickets, Gold, VIP, and Diamond. Gold cost $19 and includes all speeches, all panels and exhibition markets. VIP cost $39 and includes all speeches, all panels, exhibition market and afterparty. Diamond cost $149 and includes all speeches, all panels, exhibition market, company logo at the conference website as a Partner, company logo on the press wall at the conference, afterparty VIP zone access. 
Speakers at the Event
Sumit Ghosh (Super Affiliate, CEO of PowerAdSpy and Earning Labs)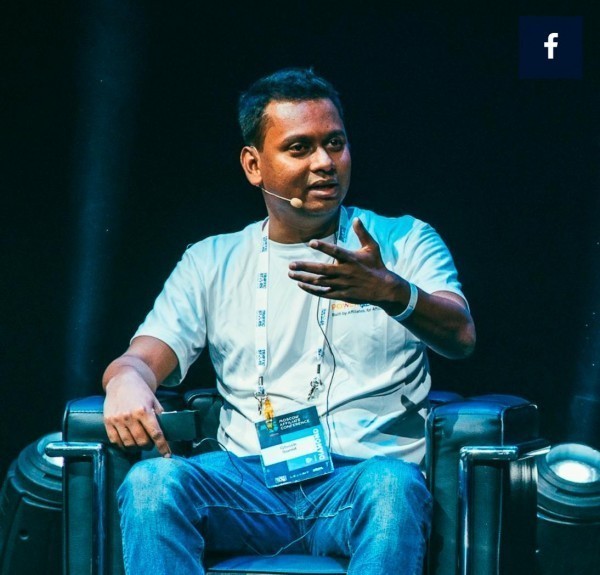 Roman Kolomoitsev (Head of Business Development, Affise)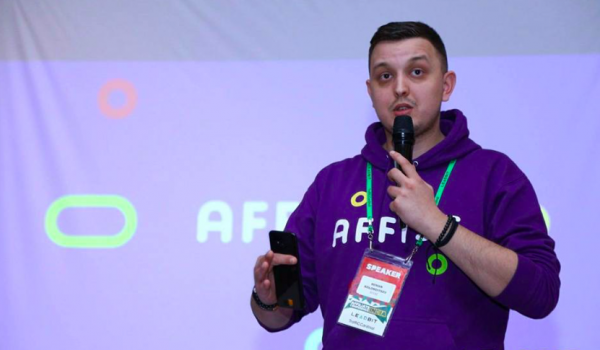 Subhajit Biswas (Professional affiliate marketer, blogger and WordPress developer)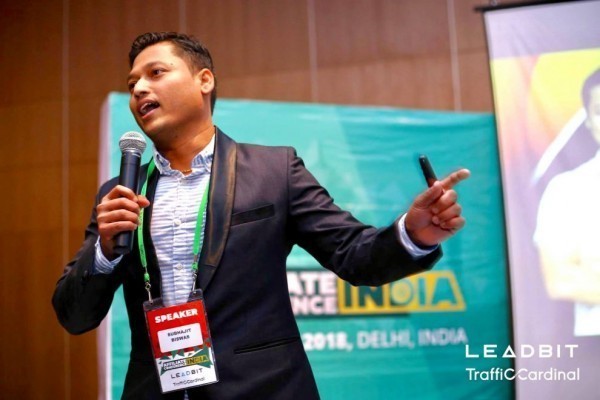 Vitaly Stetsenko (Super affiliate, CEO of Arbita Agency)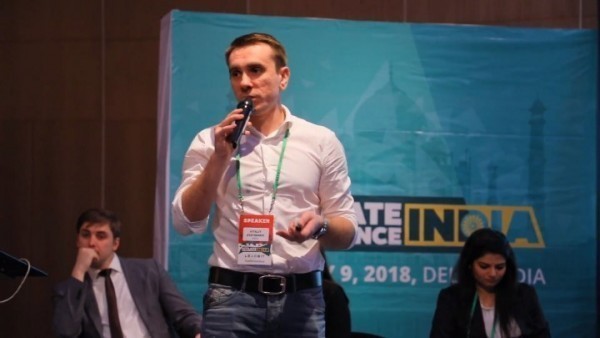 Vipul Taneja (Super affiliate, Native media buying expert, CEO of Adsparkx Media)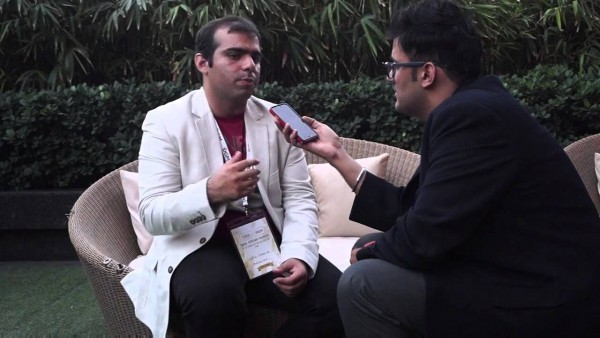 Subhash Chandra (Co-Founder of Rankz.io, veteran affiliate marketer. Worked with McDonald's, Sony, IIT Bombay)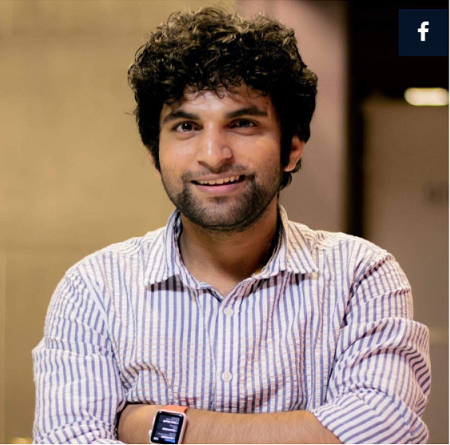 Making preparations for the journey
Before any journey, you have to do research about the place you will be visiting. One of the most important things to check is the weather condition. Gurgaon is usually hot at this time of the year, with temperatures ranging from 25 to 35 degrees centigrade. So, with this in mind, you need to pack light. You also need to set the goals that you want to achieve while attending the conference. For more information, check out our ultimate guide on how to be successful at networking events.
Booking your flight
The first thing you need to keep in mind is that Gurgaon does not have an airport. The closest airport to Gurgaon is the Indira Gandhi International Airport located in New Delhi. Here is an interactive map where you can find all available flights to the Indira Gandhi International Airport. Once you arrive at the airport in New Delhi, you will need to travel from there to Gurgaon. This can be done by train, bus.
Transportation in Gurgaon
Once you arrive in Gurgaon, you need to travel to your hotel. Here are the transportation options:
Cabs: Private taxis can be hailed from anywhere around the city. There are also cab services such as Uber, Ola cabs, etc and usually cheap. This is a convenient way of transport, especially for visitors. You will also be able to get autorickshaws and cycle rickshaws from any place to get you to your destination. Rental cars are also available. The best way to book them is online from GetMeCab.com, Mapcabs.in, CabGurgaon.com, and MeruCabs. 
City bus services: This is the most popular way to travel around the city. You can travel throughout Gurgaon using buses and they connect various sectors. 
Metro: The Rapid Metro Gurgaon links Delhi Metro's Sikanderpur station with the Golf Course Road to the south and "Cyber City" office district to the north.
Currency in India
While in India, you will need to use their local currency which is Rupee. It is even possible to change your currency to Rupees at your local airport before traveling to India. It is also possible to exchange at the airport in Delhi
Where to stay
The ideal place to book your stay is at the event venue, Leela Ambience Gurugram Hotel and Residence. It is a 5-star hotel located at Ambience Island, National Highway, Gurugram 122002, Delhi, India. You will have one of the best experiences here with lots of relaxing activities. You will have access to over 90 Royal Club Rooms Rubicon Bar and Cigar lounge, spam, and unlimited internet.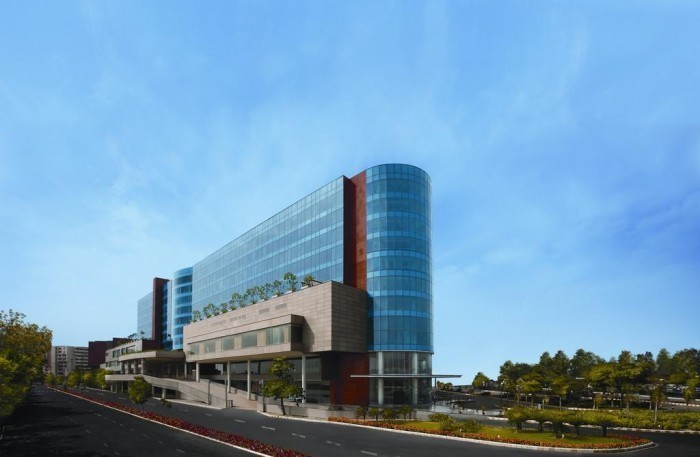 Other hotels you can book close to the venue.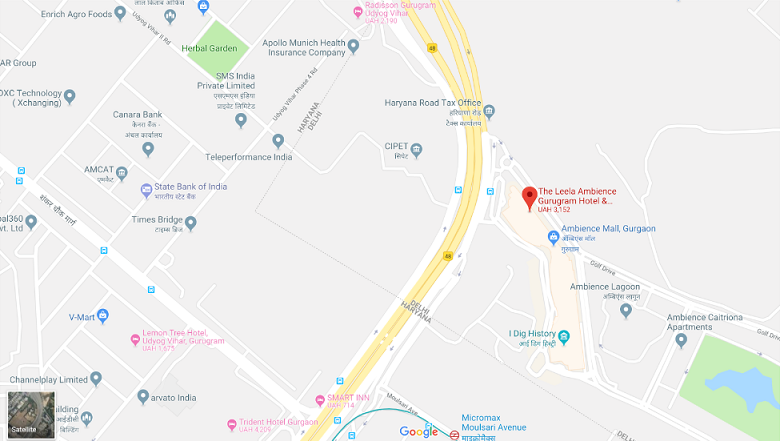 Radisson Gurugram Udyog Vihar: It is located 13 km from the 12th-century Qutb Minar tower and 2 km from a metro station. The warmly decorated, contemporary rooms have flat-screen TVs, free Wi-Fi, and minibars.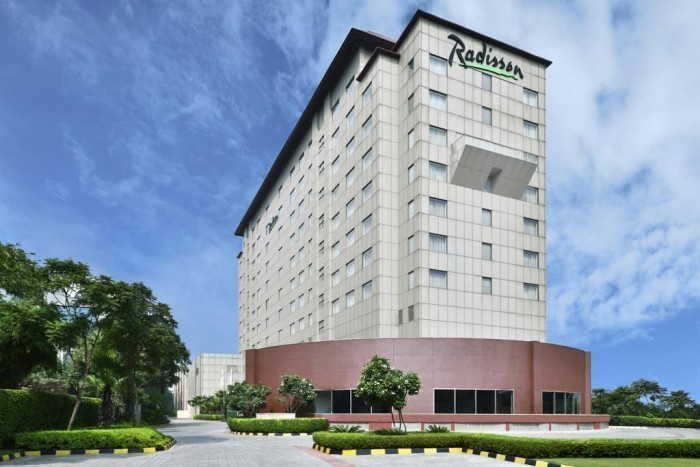 Lemon Tree Hotel. It is located in a buzzing commercial area, 8 km from the Sanskriti Museums and 5 km from Aravalli Bio Diversity Park. This hotel has wood floors and furnishings, the casual rooms offer flat-screen TVs,  free Wi-Fi, safes, and tea and coffee making facilities.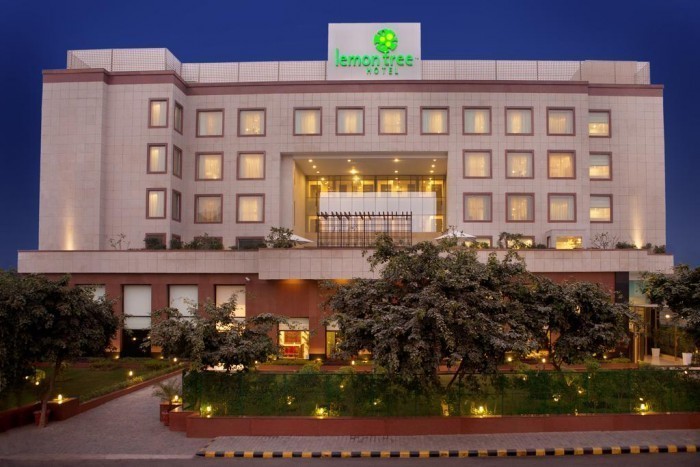 Trident Hotel Gurgaon: This hotel is in a building topped by domes with gardens, reflection pools, and courtyards. It's located in a 6-minute walk from a metro station and 5 km from the Kingdom of Dreams cultural center.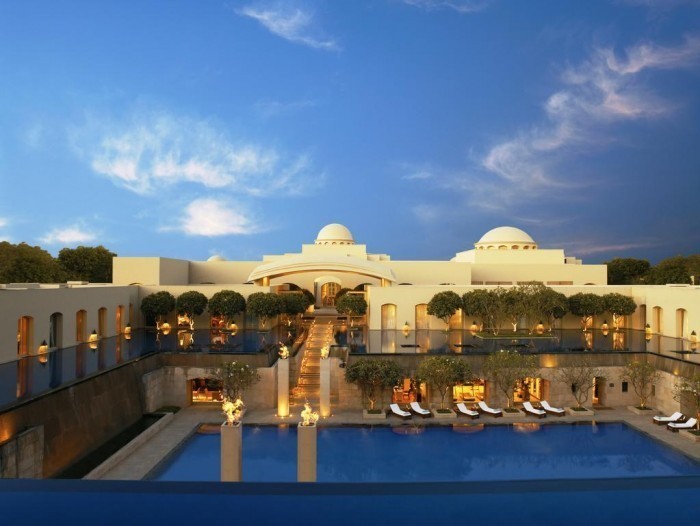 Places to eat nearby
While visiting any new place, one of the most interesting things to check out is the food. Gurgaon is rich in food and restaurants are not lacking for you to try them out. Here are some restaurants around the venue: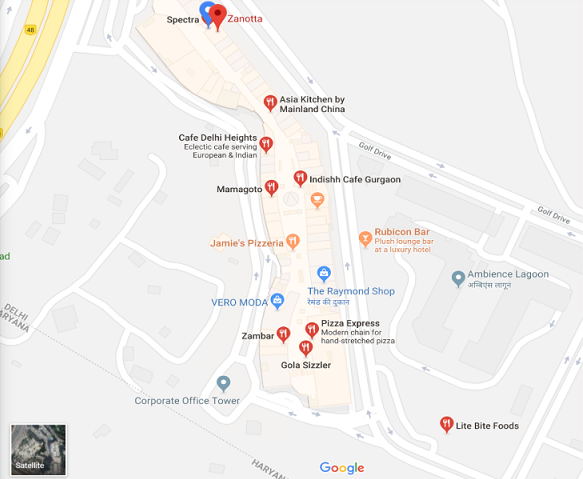 This restaurant is one of the best for its location on the 6th floor, with a ruby and pearl view of the Millennium city, Zanotta offers a perfect ambiance for a wonderful dining experience. It is a 1 min walk from the venue.
Asia Kitchen by Mainland China
It is a 5 mins walk and about 500m from the venue. It is their mission to share with others unique and authentic cuisines from the world over. To give them a unique experience and make them 'Feel Special'.
Where to visit
Here comes the fun part. You will have the chance to explore all the wonders that Gurgaon has to offer once you are done with the event. Here are some of the place worth checking out:
This is one of the best places to go to with your friends and have a good time. It is a vibrant, outdoor club featuring a swimming pool, cabana seating, cocktails, DJs & casual meals. 
This is by far the best club in Gurgaon. It is a pinnacle of luxe hospitality. Located in the heart of Haryana, surrounded by brimming areas of splendid nightlife, Phantom - Night Club's aims to be the feather.
Conclusion
Every good thing has an end. By the time you decide to leave Gurgaon, you would have had the time of your life. You would have attended one of the biggest affiliate conferences of the year and gained valuable information and connection, and witness the wonders Gurgaon has to offer. In total, you will not leave the same person as you came.
Share the article

Read. Learn. Do. Earn more money on Affiliate Marketing
Don't miss