Howdy, Clickadu Team is here. 

Every new advertising format or pricing model release we're covering with tests on every vertical to evaluate its performance, weak and strong points. First tests we have decided to run on Stripchat, as cam offers have proven the performance and the foothold with our traffic.
The first launch was initiated before SmartCPA and CPC pricing model release, so the only choice was to assess the effectivity between CPM and SmartCPM model.
Targetings are quite simple, as the advertiser has requested WorldWide, mobile traffic.
Flow: CPL
GEO: US
Platform: Android
Freq/cap: 3/24 (Standard)
Device: Android
Connection type: 3G, Wi-Fi
Proxy: No Proxy
The most non-trivial part for a successful start is the selection of creatives. Now, it's problematically to surprise a sophisticated user. Well, the offer is adult, just choose a CTR-hard girl and you'll never notice the differences between text patterns.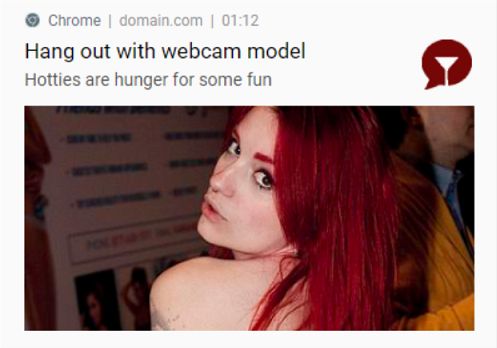 Tests and optimization
Blacklists
Like we always do, during the test control the zone performance. Every successful zone we decompile to new campaigns.
Every new decompiled campaign was tested on User Activity settings etc, etc.
User Activity
Long-term subscribers are quite cold to the adult offers and less engaged so we'd recommend to run them on SMART models like CPC/SmartCPA to optimize your spend.
So, for cam offers users should be caught with a finger on the trigger.
Small tips
Some stuff may appear obvious to you, yet we have noticed that a lot of advertisers do not follow these points:
If you don't know how to work with CPC or SmartCPA, stick to the SMART impressions model. SmartCPM provides quite a performance. 
Мisual amenities depend on the selected icon and creative: Push Notifications ad constructor supports PNG with a transparent background, however, if your icon has a solid background, make sure it looks good with the notification background. Use a dynamic preview tool to figure it out.
Additional creatives should be oriented horizontally, otherwise, you'll have to crop the most interesting part.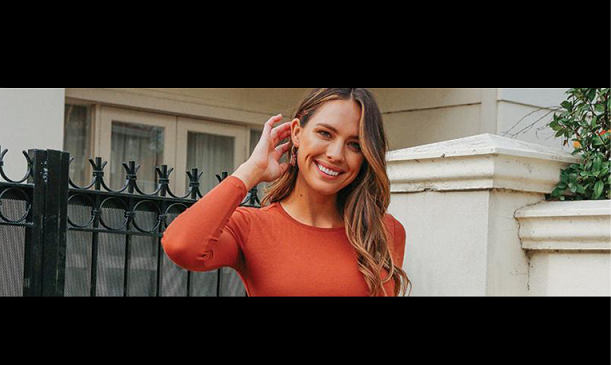 Summary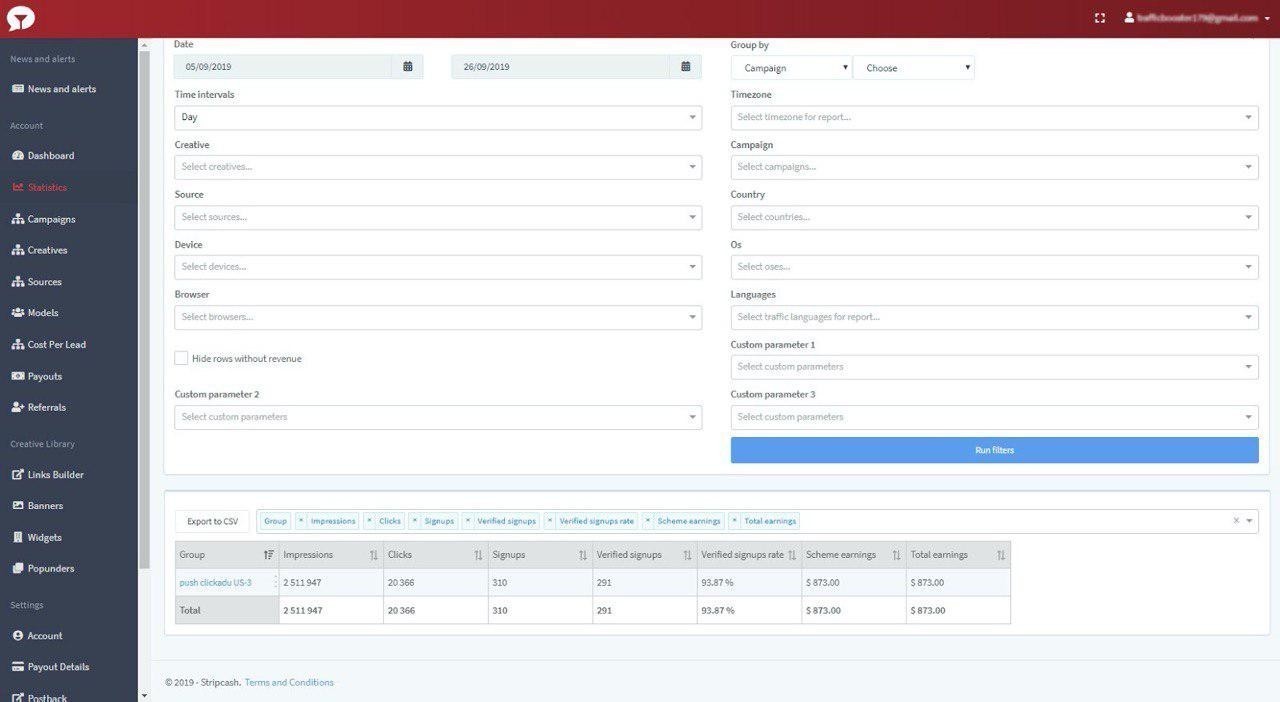 A test took 3 weeks:
Revenue: $873
Spend: $410.31
Profit: $462.69
ROI: 53%
The case was represented in September, and since then the push traffic has grown to 540Mln impressions daily. So, if you would control the optimization and cost, scale your campaign you could receive a way better performance.
Ready to give it a try? Click here to test Clickadu Push Notifications.
Use the code "affvalley" to get an extra 10% for depositing $300 or extra $20 for depositing $100.

Share the article

Read. Learn. Do. Earn more money on Affiliate Marketing
Don't miss